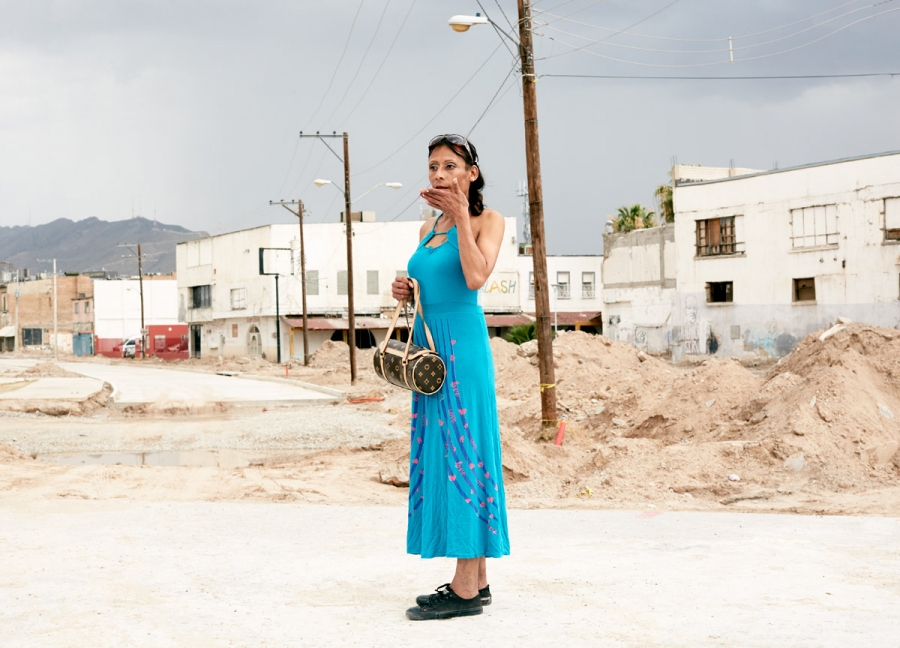 Humanity, On The Street
Jonathan Blitzer's "Crossing Over," published in our Fall issue, chronicles the remarkable life of Claudia Delfín, a forty-seven-year-old transgender woman from El Paso whose reality has been shaped by the U.S.–Mexico border and by the city that lies just across it, Ciudad Juárez. Blitzer writes:
Claudia has spent her life shuttling between El Paso and Juárez—for a time, under the thick fog of drugs and addiction, as a sex worker and minor gangster. She's been clean for eight years and now works as a drug counselor for a local nonprofit, hauling addicts out of the same slums where she used to score and delivering them back to life, if they'll let her.
Delfín has derived purpose and strength from the darkest times in her life. As she puts it to Blitzer: "I'm a blessing."
So far, the response to the piece has been passionate and inspired. Spanish novelist Ernesto Pérez Zúñiga wrote, on Facebook: "An account at the beating heart of multiple borders: personal, sexual, social, and political. . . . We alone are where borders are created and dissolve—this, in spite of everything. In this piece, we learn that." On Twitter, the New Yorker writer Jon Lee Anderson encapsulated it: "Humanity, on the street."
The story's success comes in no small part from the photographs of Reed Young, which vividly illustrate Blitzer's writing. In August, Young spent four days with Delfín in El Paso and Juárez, on assignment to visually portray her life with all the sympathy and accuracy of the article. He returned with a trove of images that did just that—far more than we were able to print in the magazine. Below, we offer an ancillary collection from Young's trip, and a chance to delve even deeper into Claudia Delfín's world.
— The Editors
Captions by Jonathan Blitzer.
---
Read "Crossing Over," by Jonathan Blitzer