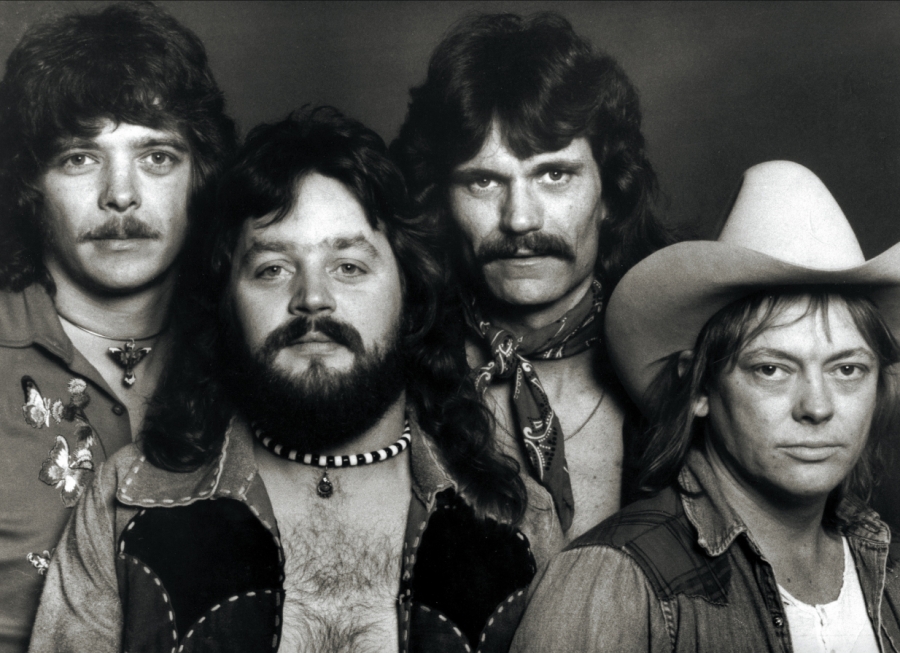 Lost, Found
Last month, Third Man Books (the publishing arm of Jack White's Third Man Records) finally announced the release of Hidden Water: From The Frank Stanford Archives. We say ​"finally" ​because we've been itching to share this treasure with our readers. Edited by Michael Wiegers and Chet Weise, Hidden Water is designed as a necessary companion to Frank Stanford's definitive collected works, published by Copper Canyon Press earlier this year and called by NPR "the big event in poetry for 2015." ​It's hard to imagine Stanford's collected works needing a companion edition (the volume is 764 pages), but his genius demands it. ​Hidden Water ​brings to us Stanford's unpublished and forbidden papers, including his long correspondence with the always uncut and master poet Alan Dugan; unpublished poems; drafts; and never-before-seen photos. Go ahead and make a little extra room on the shelf for this one.
All summer long, we've been savoring Soul Food Love, a new cookbook with wide appeal: its recipes are equally appropriate for dinner parties and daily meal planning, and the accompanying essays and recipe introductions are thoughtful and moving. Alice Randall, the novelist and songwriter, wrote the book with her daughter, poet Caroline Randall Williams (whose collection Lucy Negro, Redux was published in June). Together, mother and daughter share "the story of a hundred years of cooking and eating in one black American family." Delicious soul food recipes get a healthy update: just try the Peanut Chicken Stew and the Nicoise Salad with Okra Ladyfingers. The cookbook also introduces the irresistible idea of Chocolate Communion—"dark chocolate and a thimble-full of bourbon—dessert couldn't be simpler or more elegant." The authors are explicit in their aim to fight fat-fueled diseases by eating and making food that "tastes like something and costs [their] health nothing." Recipes aside, the book is powerful in its candid discussion of the complexities of food choice and memory, reminding us that, for black American families, the kitchen has been a place of "servitude and scarcity, and sometimes violence, as well as a place of solace, shelter, creativity, commerce, and communion."
We're working tirelessly on our upcoming Georgia music issue—mining the wealth of music from Ludowici to Zebulon, Vidalia to Ty Ty, and a few places in between—but lately we've also been making a detour back to last year's host state of Texas. A few months ago, St. Roch Recordings, a boutique record label based in New Orleans, sent us a copy of a new old album by a lost lone star troubadour of the outlaw genus: Jimmy Rabbitt and his band, Renegade. This record, The Texas Album, was cut at the behest of Jerry Wexler in Los Angeles in 1973—the legendary Atlantic producer heard Renegade playing a raucous set at a pizza joint and promptly offered to record Rabbitt and co. Somehow the session was never released and the masters were forgotten for decades, until a curious filmmaker named Lily Keber sought them out. She was making a documentary about New Orleans piano man James Booker (her brilliant Bayou Maharajah) and heard that Booker had played on these lost sessions, a discovery that led to this reissue. Indeed, Booker's genius can be heard underneath Renegade's driving roadhouse sound (and he takes a solo on a lively version of Tom T. Hall's "Homecoming"). Other members of Rabbitt's band had ties to Doug Sahm, Willie Nelson, and the vintage outlaws, and most of these songs are game reinterpretations of classics like Nelson's "Strawberry Wine" and John Prine's "Everybody." But seek this release out for, above all, Rabbitt's original "Wheels Rollin'," a fine addition to the weary road-dog canon.
---
For more staff recommendations, sign up for our weekly newsletter
.