"Bad Case of the Blues"
By Katie Moulton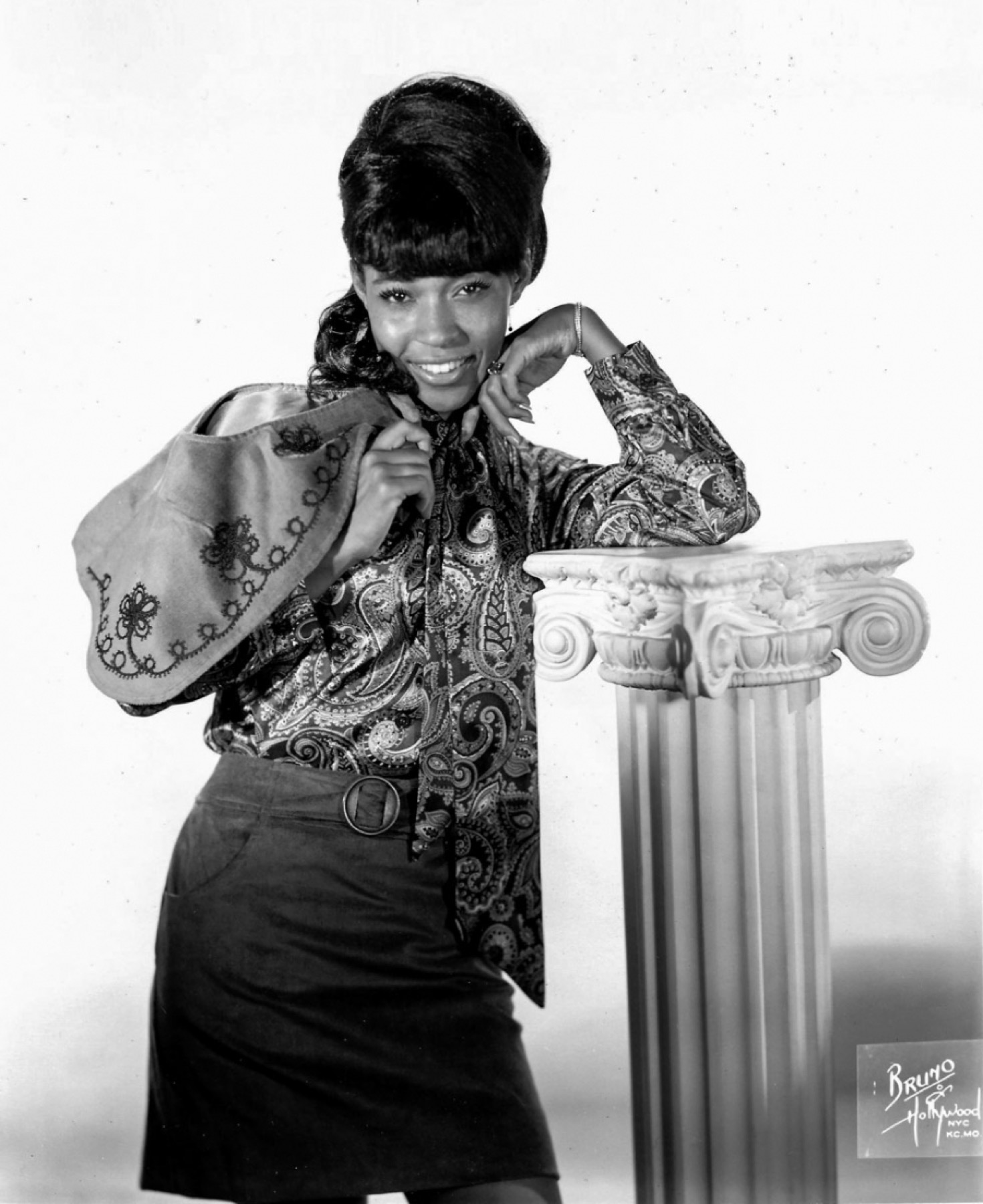 Photo courtesy of Sun Entertainment Corporation
2019 Southern Music Issue Sampler featuring South Carolina
Track 5 – "Bad Case of the Blues" by Linda Martell
---
The song may be called "Bad Case of the Blues," but Linda Martell's bright, countrypolitan voice sounds anything but downtrodden. "Livin' and a-workin' in the city, I thought I was a big girl," Martell opens over a jaunty swing and winking fiddle, "Ah, I felt so smart and my whole life I could choose." It's a song about humbling heartache and growing pains and a return to the singer's roots—but Martell's voice is so self-aware you'd bet that she'll still leap at the next chance for big love and adventure under the marquee lights.
You'd be wrong.
"Bad Case of the Blues" is the first track and last charting single from Martell's Color Me Country—her first and last album. Released with Shelby Singleton's Plantation Records in 1970, the album followed a splash Martell had made with mainstream country audiences the year before with Top 25 single "Color Him Father." In August 1969, she became the first African-American female vocalist to perform at the Grand Ole Opry, where she would appear eleven more times. Martell released modest hits and appeared on popular TV shows. She seemed poised, like Charley Pride, to achieve a stardom of longevity and versatility.
Then she quit. In 1974, five years after her breakout success, Martell retired from the business. She returned to her home state of South Carolina—where she'd grown up Thelma Bynem, a small-town pastor's daughter—and stayed. Until recently, I'd never heard of Martell, even after living for a time not far from where she grew up. Martell is not mentioned in Ken Burns's new sixteen-hour-long Country Music documentary, and it's notably hard to find information about her life.
All we have is one sparkling album and a few artifacts of her career. There's a scrap of origin story: Raised on gospel music, she recorded her first singles as part of an r&b group while still a teenager, then switched her focus to country music when a rowdy crowd in Charleston demanded it. There are a few photos of her—pretty, slim, and glowing in the paisley prints and mini-dresses of the era. And there's a video clip of her performing "Bad Case of the Blues" on Hee Haw.
When you catch sight of Martell, she's standing prim and straight as a mic stand, on a stage surrounded by hay bales. Green floral dress with an A-line skirt, flouncy sleeves, polished white heels, legs snapped together like a diver. But when she launches into the chorus, the camera pushes in close on her face. Martell looks cool yet approachable, the gal at the party who's got a clever read on everyone. Then she delivers a masterful yodel that ribbons from her chest to her head to the rafters. As she half-opens her eyes, the left corner of her mouth broadens into a knowing smirk, and the yodel tumbles back into a conversational ah-a-ha-ah. The lyric may be wholesome and the sound straightforward country, but stretched over that yodel is every delicious, closed-door memory of the man she can't shake, and the glint in her eye is blue.
"Bad Case of the Blues" shouldn't be compelling, but it is—because of Martell, the way she guides, colors, and shades the song. She infuses it with the dissonance of self-knowledge, even as she takes her problems home to Mama in the country and deprecatingly calls herself "Miss Smarty." The track shares a title with torch songs by greats Dinah Washington and Dusty Springfield and seems to warn of the perils of holding down-home values in the big city. This tension between rural and urban may have seemed quaint even then—while Americans killed and died in Vietnam and Cambodia, and planted flags on the moon, while the Beatles put out Abbey Road, and all over the earth there were explosions in the sky. But for folks across the country, the most pressing questions were of where and how to make a home in this tenuous future. That was, and always will be, the political hit to the heart. Martell developed these ideas in songs like "Color Him Father" and "San Francisco Is a Lonely Town," but with "Bad Case," she's relishing a kind of freedom. "Little country girl's done got hooked on a barbed wire love," she croons, sounding giddy about a no-good man who brings both pleasure and pain—but not ruin. "She can't get loose, from this bad case of the blues." This is the freedom to make mistakes along the way, and to change course.
Which, of course, is what Martell did. "[Martell's] was not a voice, or a face, to forget," wrote Alice Randall in this magazine ten years ago. "But we forgot." And we should remember: Martell made a small amount of incredible music—and she made history during a historic era. Being the first African-American woman to stand on the hallowed Opry stage and echoing her clear, sweet tones against the words CONFEDERATE GALLERY painted on the balcony—that will still be the first sentence of her obituary someday. But Martell did not let herself become a symbol, freighted and flattened into the significance of one action. Her obscurity is remarkable, but I like to think it's a personal victory. In the forty-five years that have passed since she retired, America has developed a culture in which very few citizens—let alone public artists—are granted opacity. But Martell made a choice to focus on her family and health, her well-being. What'd she do with it? Who knows! My whole life I could choose.
There's one other video clip of Martell online, filmed for a 2014 Swedish documentary series. Martell, then seventy-three, sits on a porch, against a backdrop of green trees, wearing sunglasses. She's relaxed, singing her big hit "Color Him Father" with no mic. At one point, she hesitates on the verse, and the host prompts her with the next lyric. She picks it up quickly, a smile opening from the corner of her mouth. The song is a strong, clear flood of remembered melody moving through her throat—but it's not everything. It's only a part, the part she chooses to share.
---
Order the 21st Southern Music Issue & CD featuring South Carolina.