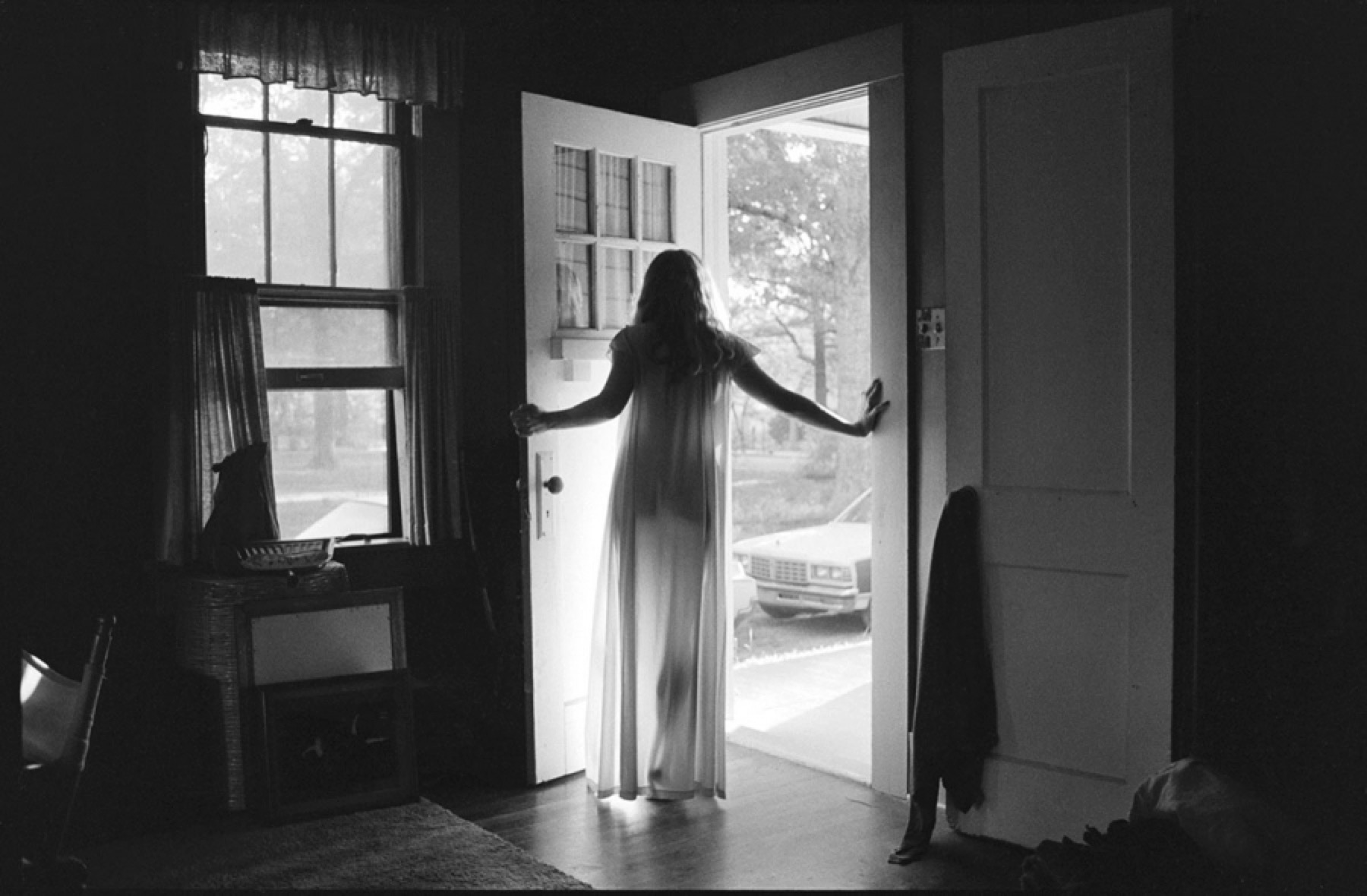 Photographs by Richard Leo Johnson. Courtesy of the artist
Once Was Lost
By Richard Leo Johnson
In late summer of 1995, photographer and musician Richard Leo Johnson and his wife, Jane, lost almost everything they owned when their friend's storage barn burned down in Eureka Springs, Arkansas. Furniture, antiques, books, records, master tapes, and the whole of Johnson's photography career over two decades—prints, negatives, everything—incinerated overnight. The only pieces to survive were the prints he'd sent as gifts to family and friends, many from his years at the University of Arkansas in Fayetteville. In the late seventies, Johnson had provided cover artwork for the earliest volumes from Lost Roads Press, the publishing house founded by poets Frank Stanford and C. D. Wright. Among the images lost were Richard's photographs of Stanford's funeral in 1978.
Shortly after the fire, the Johnsons left Arkansas for Nashville, where Richard found success as a guitarist and songwriter and took a long hiatus from the visual arts. They now live in Savannah, Georgia, where Richard works as an architectural photographer, his fine-art days behind him—until last fall, when he got a call from Little Rock. His former assistant, Russell Powell, had unbelievable news. While cleaning out his parents' attic, Powell discovered a cardboard gin box full of negatives that he identified as Richard's work—selections for a project they'd abandoned in the late eighties. Powell sent the box to the Johnsons, who cried when they opened it, recognizing hundreds of photographs from Richard's early career—black-and-white pictures of everyday life in rural northern Louisiana and southern Arkansas, the milieu of his childhood.
Photos from the surviving box are being shown across the South throughout this year in an exhibition titled . . . Once Was Lost . . . . Richard asked his old friend C. D. Wright to compose some text to accompany the show. Though they had been in irregular contact since she left Arkansas in 1979, Wright was touched by Richard's request, and taken with his photographs. In late December she delivered a poem inspired by the images; two weeks later she died in her sleep. She was sixty-seven.
The tragic loss of one the South's greatest native artists has thrown this collaboration into a somber, heartbreaking light. Wright's work is renowned for being without any boundary, and her person celebrated for being piercingly honest, witty, and clear-minded. Uncompromising and sure to the end, the poet's final dispatch to this magazine concerned the presentation of her work: "only caveat—must respect lineation."
— The Editors
---
Read "What Do You Think's in the Shed?" by C. D. Wright, from our Spring issue.
Enjoy this story? Subscribe to the Oxford American.