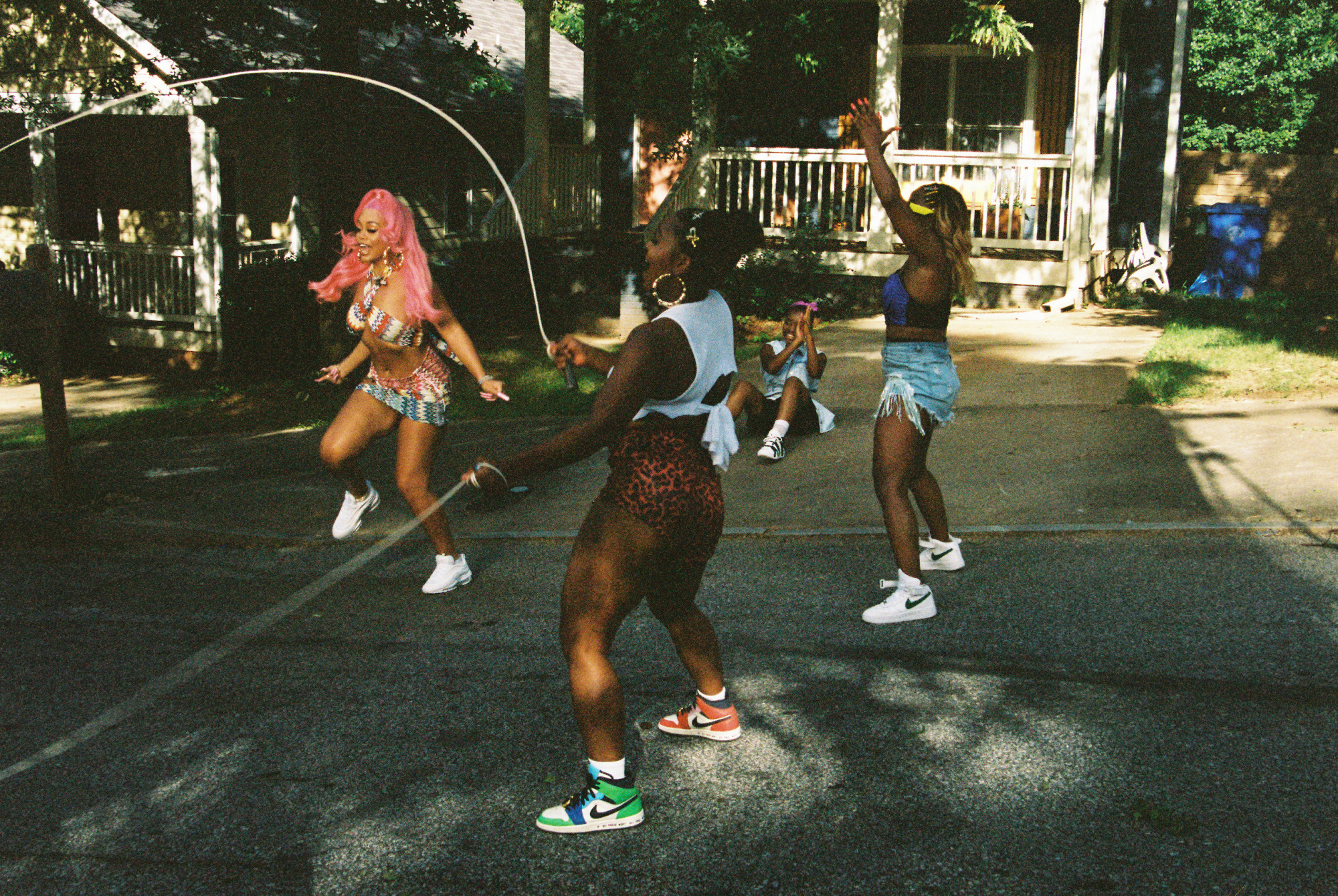 All photographs courtesy the artist
Dear Atlanta: Manipulation of the Reflection
Nicole Hernandez photographs authentic interactions between friends, lovers, and mothers.
By Nicole Hernandez
Artist: Nicole Hernandez
Project: "Manipulation of the Reflection"
Description: Inspired by Atlanta and the individuality of its inhabitants, Nicole Hernandez makes work that transports you to lived-in moments of genuine intimacy. Each film photograph in her series "Manipulation of the Reflection" captures an unfiltered interaction, whether it's an expectant mother in her childhood backyard; two best friends sharing a playful kiss; or the rapper Latto, who grew up in Clayton County, jumping rope with her pals. From behind her camera, the North Carolina-born photographer and director strives to honor authenticity—of the people she sees and of the places where they feel most like themselves, from hazy ATL house parties to sunlit clearings in the Georgia woods. The gratitude Hernandez feels for her subjects and the worlds they inhabit is obvious, and so it's not a surprise that the resulting images convey calmness, warmth, and a sense of belonging. At times the photographs may feel like an invasion of privacy, inspiring viewers to ask, Should I be seeing this? Should I be here? By prioritizing connection and intentionality, Hernandez beckons us to stay.
Curated by: EWANG