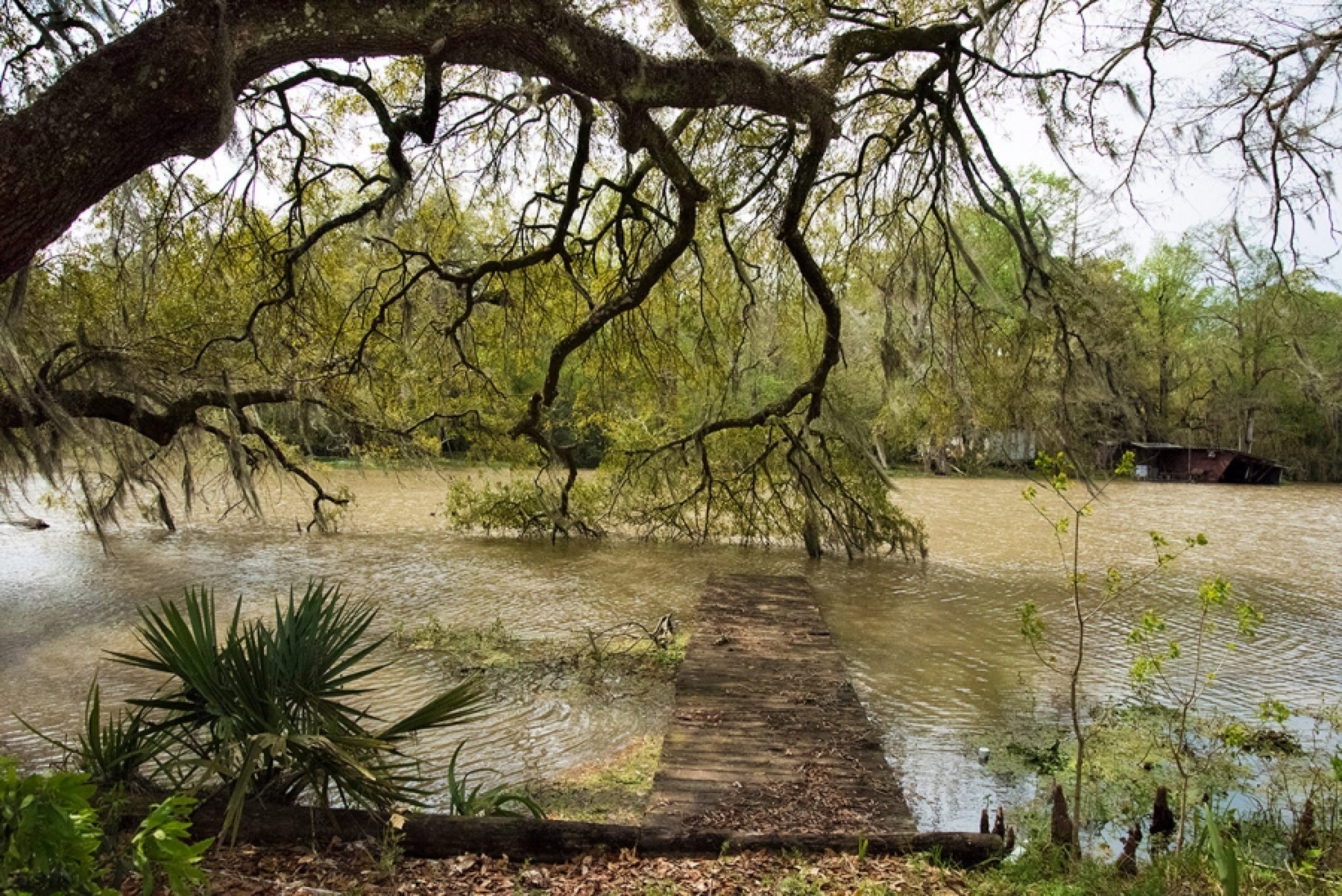 All photos © Virginia Hanusik
Sinking Slowly
By Virginia Hanusik
Artist: Virginia Hanusik
Project: Bayou Corne
Description: Since its formation in 2012, the Bayou Corne sinkhole has become, as photographer Virginia Hanusik writes, "a symbol of industrial greed at the expense of the natural environment." Created after the Texas Brine mining operation struck a salt dome in Assumption Parish, Louisiana, the sinkhole has since swallowed acres of swampy woodlands. In the years since the disaster, media interest has waned even as communities have had to evaluate their living situations and in some cases, evacuate.
Concerned with the long-term climate and social justice implications of the sinkhole, Hanusik began photographing the area surrounding it in 2018 for her series Bayou Corne. In unsettling landscapes, Hanusik examines "the increasing fragility of the built environment and instability of the natural world" and what the situation means in the larger context of climate change and social justice.
---
Virginia Hanusik's work has appeared previously in Eyes on the South, here. 
---
Read more about the Bayou Corne sinkhole in Keith O'Brien's essay from our 2015 issue.
---
Eyes on the South&\#xA0;is curated by&\#xA0;Jeff Rich. The weekly series features selections of current work from Southern artists, or artists whose photography concerns the South. To submit your work to the series, This email address is being protected from spambots. You need JavaScript enabled to view it..