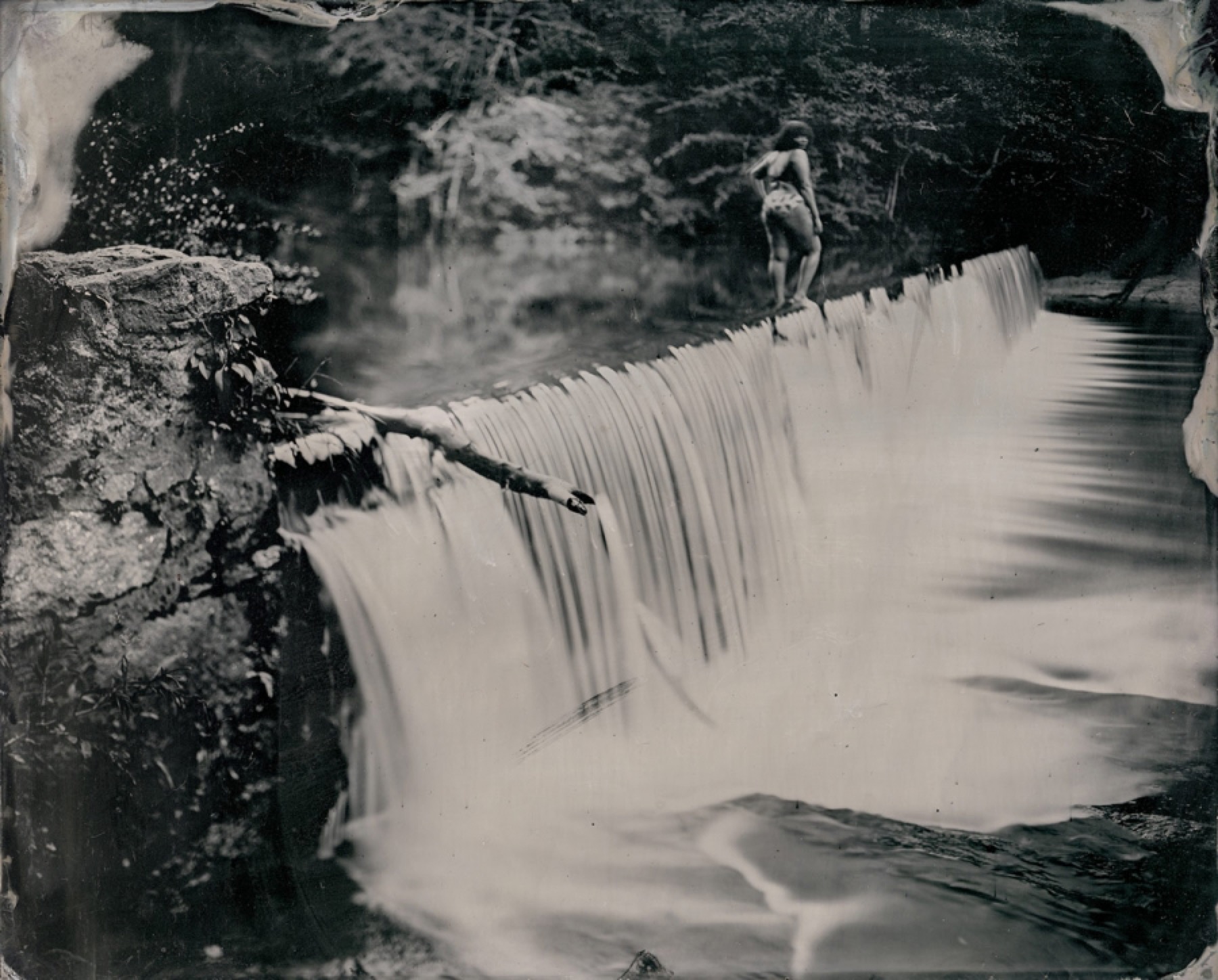 All photos © Frank Hamrick
Water Feature
By Frank Hamrick
Artist: Frank Hamrick
Project: It was there all along

Description: "As the grandson of a well driller, I learned at an early age that water does not originate from a faucet, nor simply disappear after going down the drain," writes Frank Hamrick of his inspiration for his latest series, It was there all along. Compiled in an artists' book of collodion tintype photographs, the project illustrates Hamrick's belief that water connects people "to one another and to nature," a perspective that is evident in images whose themes range from transportation and recreation to flooding and coastal erosion.
---
It was there all along is on view at the Morris Museum of Art in Augusta, Georgia, through Saturday, October 6, 2019.
---
Hamrick's work has appeared previously in Eyes on the South, here.
---
Eyes on the South&\#xA0;is curated by&\#xA0;Jeff Rich. The weekly series features selections of current work from Southern artists, or artists whose photography concerns the South. To submit your work to the series, This email address is being protected from spambots. You need JavaScript enabled to view it..