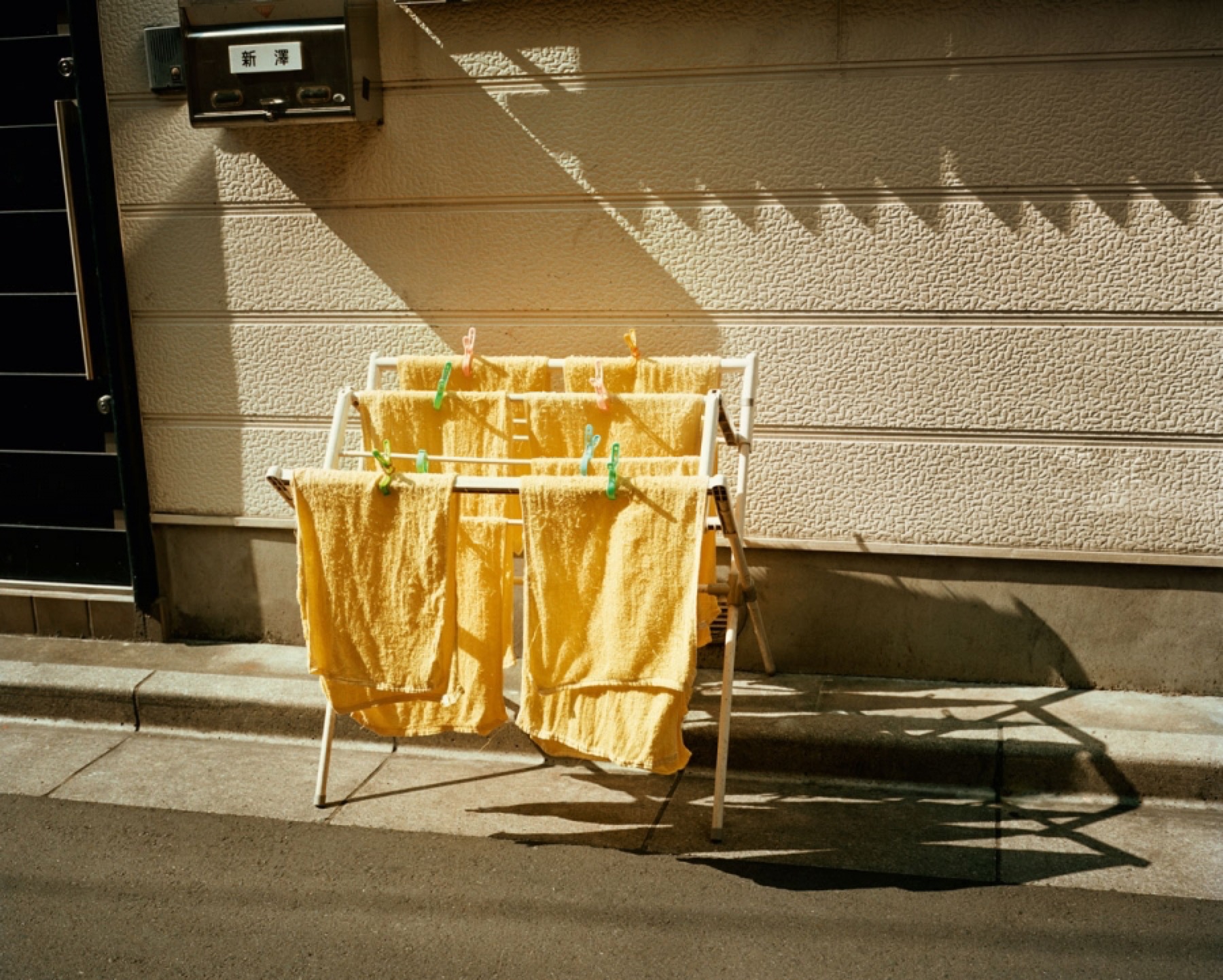 "Sugamo Side Street – Tokyo 2009" © Emily Shur. From her monograph Super Extra Natural!, published by Kehrer Verlag
Tokyo to Davao City
By Helene Achanzar
I
learn the hard way that I don't fit into a Japanese extra-large. I squint and give the peace sign, both as ridicule. Your grandmother touches my hair, says that it's dark in translation. She gives us doilies for America. Everyone speaks English in the jazz club. You didn't prepare me for indoor smoking and perverts. My loneliness would not eat this raw horse, but our suburban friend orders it with beer. Your aunt hang-dries my clean underwear in her living room. I bow in earnest. There's a sports drink named Pocari Sweat. A man on his knees scrubs denim on the sidewalk. Indigo stains his hands. My Levi's were made in China and have endured many spin cycles. Why do your people seem rich? Because your people don't have children. 
Y
ou wake as a result of the curry from a luxury resort in the Philippines. I sprint through the dark in flip-flops, but the village has no doctor. The nature park has armed guards. Zip lines are not for the proletariat. The children knocking on the car windows upset you. My suitcase is full of batik and baby cologne. One bar emulates the American South. The cover band plays Journey. The singer's mouth makes all the right sounds. A distant relative calls me fat. You love KFC no matter where. My aunt's maids wash the blood stain from the crotch of my jeans and hang-dry them outside. You and I go to the mall. Bowling is the same, and Girbaud is still relevant. Why don't my people have culture? Because of your people. 
---
Enjoy this story? Subscribe to the Oxford American.