"Guitar Song"
By Marshall Chapman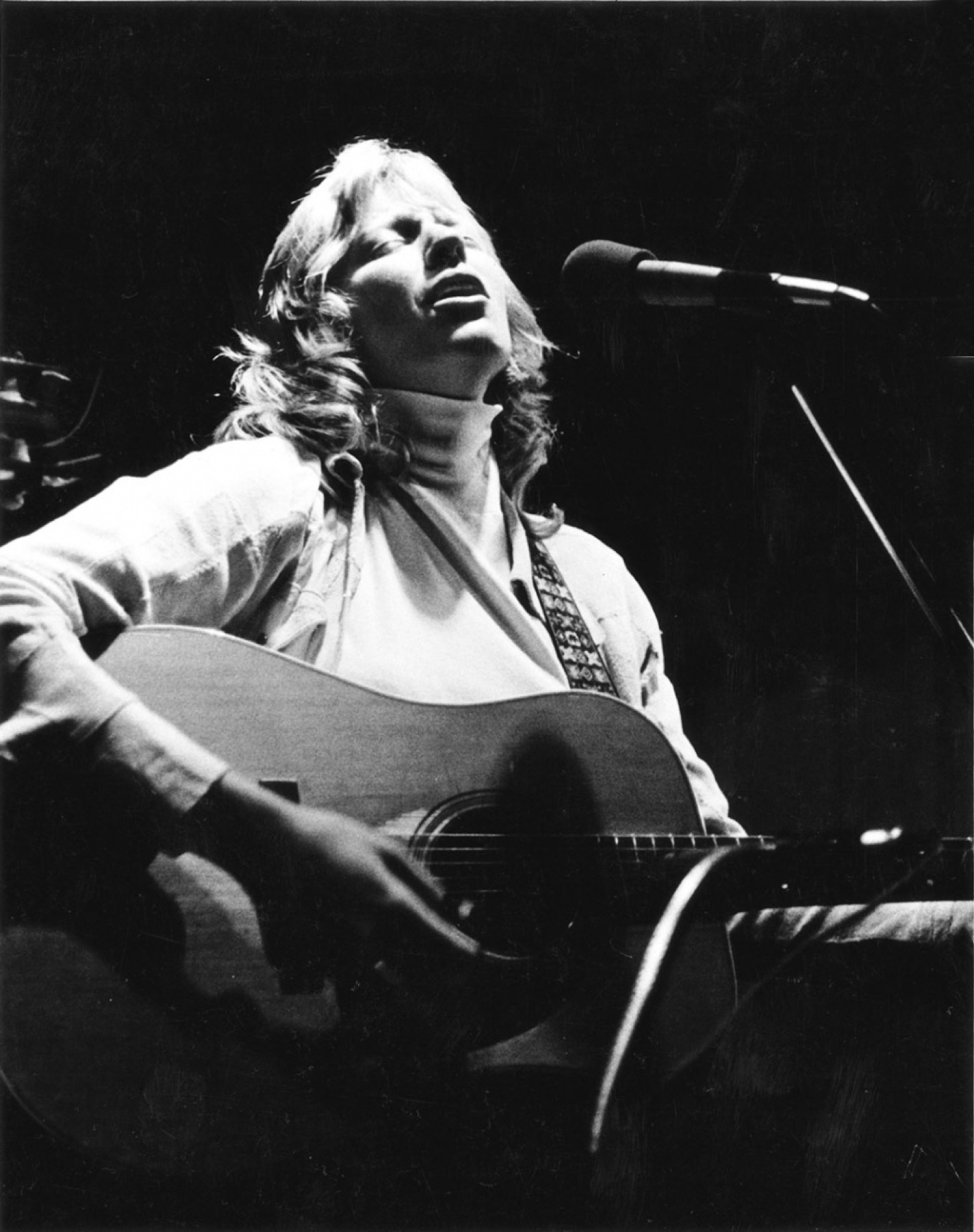 Marshall Chapman and her Martin D-28 guitar. Photo by Dorothy Chapman Josey. Courtesy of Marshall Chapman
2019 Southern Music Issue Sampler featuring South Carolina
Track 6 – "Guitar Song" by Marshall Chapman
---
This song was originally a poem. At least that's what I thought when the words came pouring out one cold January day in 1979. I had just turned thirty and hadn't written any new songs in what felt like forever. I was coming off two years on the road playing rock & roll and was beyond burned out. I thought I was done.
I was sitting in my little one-room cinderblock apartment in Nashville, thinking my life had come to an end, when suddenly I started scribbling . . .
Sometimes
I find
That there ain't a thing in this whole wide world
That makes me feel more like a real live girl
Than this guitar . . .
And just like that, I was alive again.
I have written hundreds of songs over the years. And of those hundreds, there are ten or twelve I call my lifesavers. It's like, if I hadn't written that particular song in that particular space and time, I would have died some sort of spiritual death. "Guitar Song" is one of them.
The question songwriters get asked more than any other is, "Which comes first, the music or the words?" For me, the words and music usually come together, out of the blue. But "Guitar Song" was different. As I said, it started out as a poem—a love poem to my guitar. But when I read the poem out loud, the words had a rhythm to them. So I picked up my old Martin D-28 guitar and started playing the rhythm of the words. It was almost a waltz rhythm—but more of a Waylon waltz rhythm, which is 6/8 time, rather than 3/4. Like the rhythm Waylon played on "Dreaming My Dreams." So I was strumming along in the key of E, when the words just fell into that rhythm like something preordained.
Then it hit me. This was a song! So I wrote "Guitar Song" at the top of the page.
In those days, my band, my boyfriend, and I all had places at the Americana Apartments in Nashville. I lived on the top floor in 704. My boyfriend, the art critic Dave Hickey, lived in 302, and the four guys in my band all lived in "Hellhole 305." (These were all one-bedroom apartments.)
Dave and I often wrote songs together, and some of these ended up on my second and third albums for Epic. So Dave was a songwriter. But he also had that critic side to him, which oftentimes drove me crazy. I mean, he could be tough. My manager used to say, "Dave Hickey is worth his weight in gold and still more trouble than he's worth." I'd sing him a new song, and he'd start right in with how I should change this or that word. Once when we were writing together, he proclaimed, "Marshall, you absolutely cannot use the pluperfect in a song!" Of course, that made me run off and write an entire song in the pluperfect, just to make a point.
So yes, Dave could be a pain. But Dave had an eye and ear for magic. Which is why I padded down to his apartment that cold January afternoon to sing him my poem that was now a song.
After I sang it, Dave got real quiet, which made me a little nervous. When at last he spoke, he quoted the lines:
And like a fine spirit that mellows with time
This guitar's a full-bodied Burgundy wine
She never runs dry
She pours out the songs
While I play along
And I hope to heaven my soul goes to her when I die
Then he smiled and shook his head.
The drought had broken.
---
Order the 21st Southern Music Issue & CD featuring South Carolina.