Caulbearer
Yucca brevifolia
By Luisa A. Igloria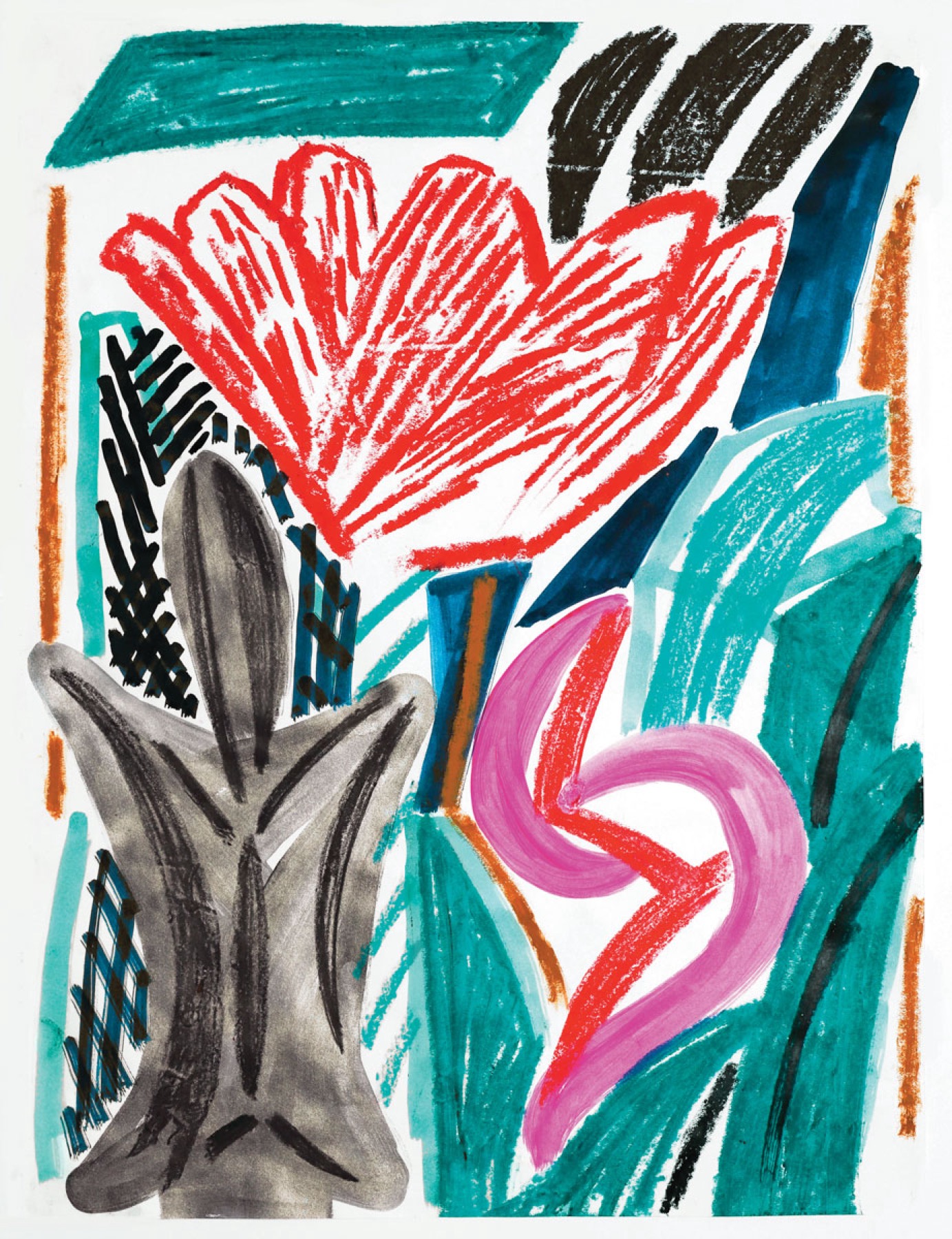 Untitled, 2018, by Sofia Hager. Courtesy the artist
Pheasant and nuthatch, five-petaled flower,
emerald feather suspended in veils—
we don't know how long the world can hold
such specimens of tenderness, how far
the glacial drifts can ferry such tombs,
immaculate, before they themselves turn
into ghosts—Everything writhes before the dream
discards what it calculates for reduction:
and yet the yucca moth delivers its eggs
inside the flower, even as leaves sharpen
their bayonet-points. At dusk, we scan the horizon
for anchors and tents; we lean into the wind
hungry for the brass tinkle of hawk bells,
the trance-like drone of hegelung.
We might ride out the coming flood
before sunlight returns or we've softened
to moss, if we split these reeds down their length.