Grief, Grief, Goose
a triptych of poems
By Jacob Shores-Argüello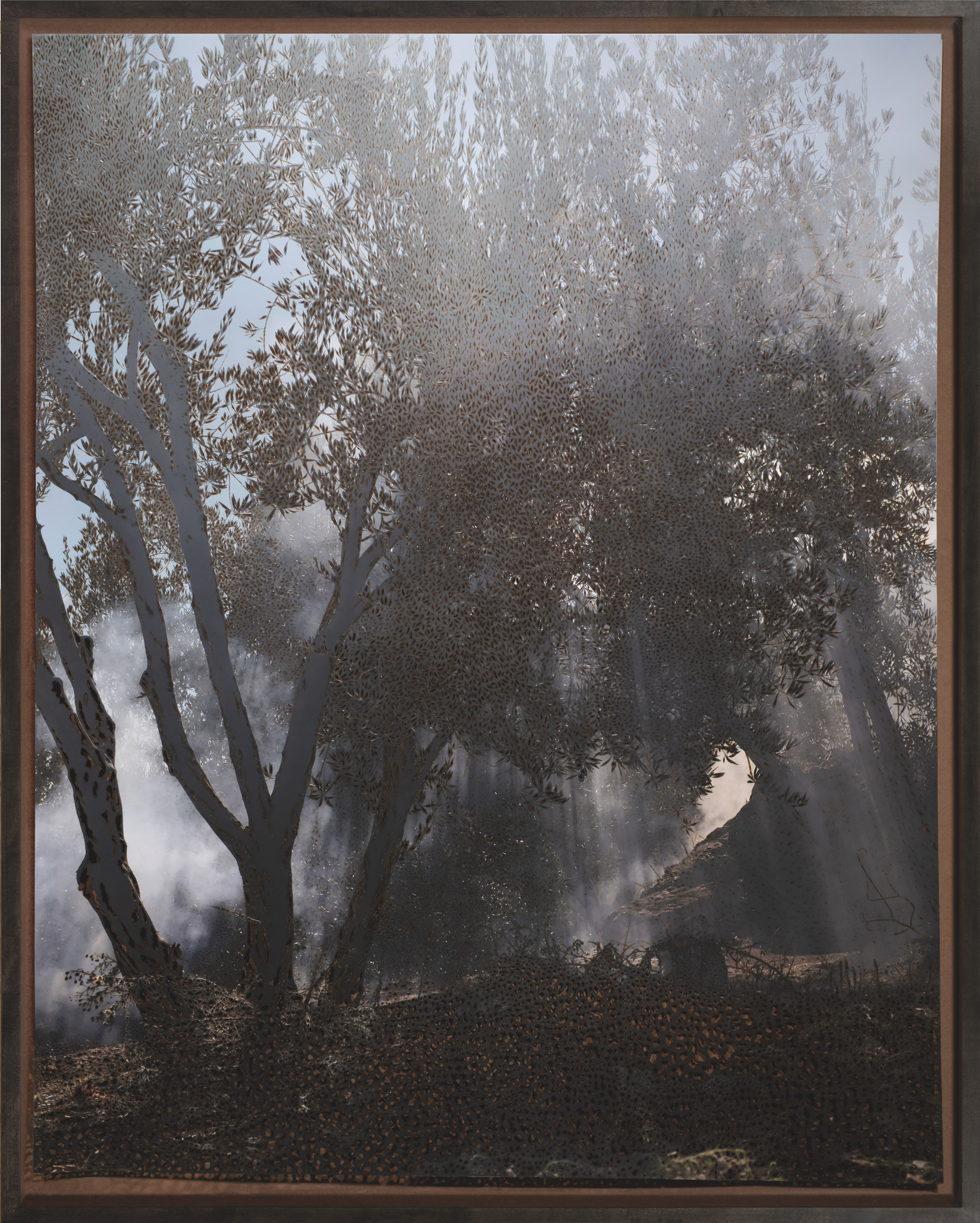 Spirits, 2021, fine art print on Hahnemühle paper with burns, by Miguel Rothschild, whose monograph Premonitions was published last year by Kerber Verlag.
GRIEF


When my mother died, I was without boundary. The fence line of self, all burned up.
In her long last days, I took care of her. And in that time, whatever I was
was something
that spilled over. The hospice nurse, Arturo, told me how this can happen.
Don't keep losing yourself to dying, he said,
if you do, you won't really be there when real death comes.
He was right, of course. The moment she died I looked down
and couldn't tell if I was pushing away the hospital floor
or if it was holding me up. Grief, in its infancy,
is a hallucinogen.
GRIEF


It rained at the funeral and the air was cool and I had questions,
and why was one of them.
It was a philosophical question.
But I also had practical ones: How
do you walk away from a cemetery? How do you just do that?
I couldn't cry. I was too busy asking my hows.
How do you survive a whiplash grief, how do you keep driving
this thing called body?
GOOSE


I took a shortcut after my mother's funeral, downhill,
through the coffee bushes that were still alive in the valley
of fresh cement and car fumes coming in from the capital.
Coffee is red fruit that clutches to its little bit of soil.
Very good coffee is shaded by trees that protect
the smaller plant from the sun's obsession.
On that funeral day, I found myself in that field. And the trees
were glazed with the near rain, and I felt safe enough
to break down. Walmart owns that lot now.
I am too tired to say anything about that anymore.
Just know the land was rich. And there is no shade tree left.
No coffee. When my mother died, I was without boundary,
but when this company crossed from North America
to Central, it caught me off guard.
This place where I first truly spoke to grief—
if you've invested in Walmart,
you've won it. I hope it is your treasure, a choice,
and not some duck, duck, goose.
Because it used to be a place where you could be
alone and unalone all at once,
where you could finally cry
among the ruby fruit underneath the mothering trees.