Kentucky Music Issue CD Track List
By Oxford American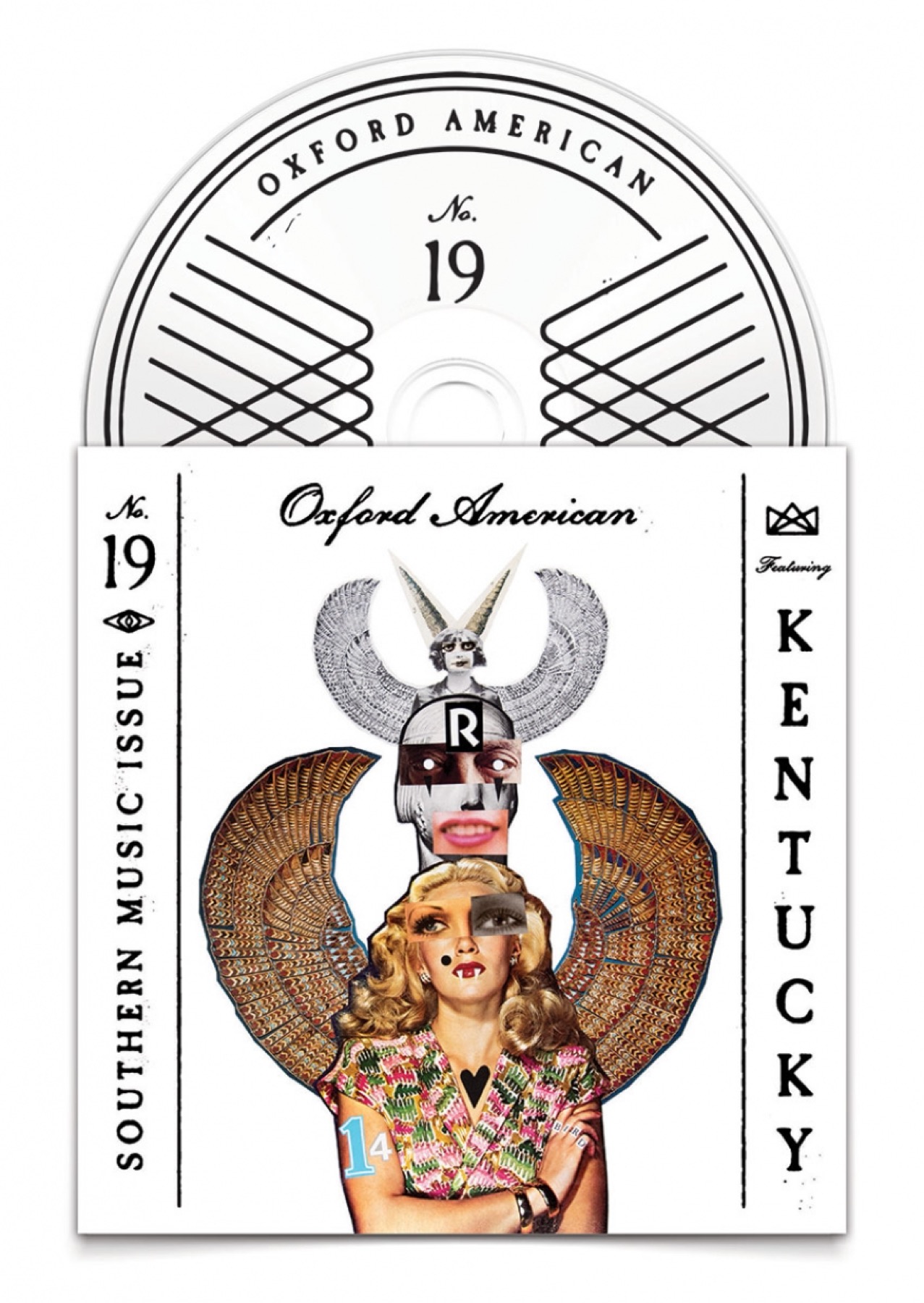 Sleeve artwork by Bruce New
Now in its 19th year, the Oxford American's annual Southern music issue has long held special meaning for our readers, many of whom collect it, eagerly anticipate it, and enthusiastically tell us what we get right (and wrong) every year. In 2017, we're featuring the music of Kentucky, highlighting some of the Commonwealth's most enduring legends and local favorites while celebrating overlooked and lesser known musicians. With contributions from Sturgill Simpson, James Lindsey, Bill Monroe, Julia Perry, King Kong, and Loretta Lynn, this 27-track compilation includes songs from 1927 to the present, with two extra bonus tracks on our first ever digital download.
View the Kentucky music issue's table of contents.
Order the Kentucky music issue & CD.
---
Be Proud of the Gray in Your Hair
Dave Evans


Sea Stories
Sturgill Simpson


Can I Say It Again
Soul Walkers


By the Ohio
Joan Shelley


Rainbows
James Lindsey FEAT. Cicily Bullard


Beacon
Matt Duncan


It's Me Not You
The Torques


Me Hungry
King Kong


My Old Drunk Friend
Freakwater


Camp Nelson Blues
Booker Orchestra


I'm Going to Organize, Baby Mine
Sarah Ogan Gunning


Shut Up in the Mines of Coal Creek
Brett Ratliff


Women's Prison
Loretta Lynn


Shady Grove
Jean Ritchie


Down to the Bone
Legendary Shack Shakers


Rich Wife Full of Happiness
Bonnie "Prince" Billy


Forsaken Lover
The Phipps Family


I'm a Poor Li'l Orphan in this Worl'
Julia Perry (Performed by Shirley Verrett)


Some Dark Holler
Dwight Yoakam FEAT. the Nitty Gritty Dirt Band


It Never Stopped in in My Home Town
Les McCann


Blind
Pleasure Unit


Wondrous Love
Pine Mountain Girls' Octet


Pretty Polly
Locust Grove Octet


Cancion Mixteca
Harry Dean Stanton


Eights
Rachel Grimes


Love is Strange (Live)
The Everly Brothers


Y'All Come
Bill Monroe & the Bluegrass Boys
BONUS TRACKS
All By Myself
Kelsey Waldon


A Few More Miles
Ben Sollee & Daniel Martin Moore
---
Order the Oxford American's Kentucky Music Issue & CD today!