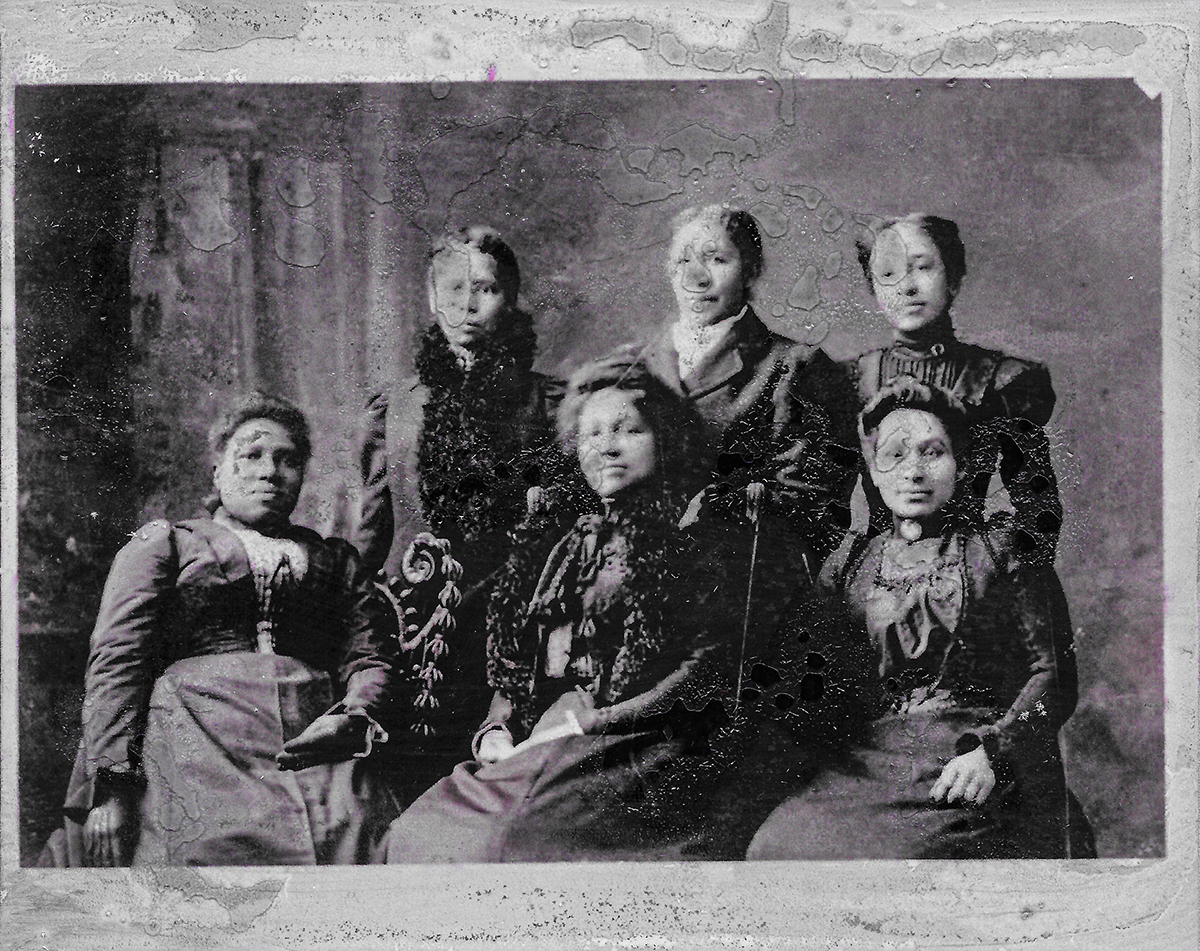 All photo-Illustrations by Billie Carter-Rankin for the Oxford American (All images sourced from the Library of Congress) (Image above is Executive board of Women's League, Newport, Rhode Island, 1899)
On Freedom and Possibility
By Billie Carter-Rankin
Artist: Billie Carter-Rankin
Project: On Freedom and Possibility
Description: Billie Carter-Rankin's hometown, Milwaukee, Wisconsin, has held an annual Juneteenth parade and celebration every year since 1971. This celebration symbolized resilience and possibility for Carter-Rankin throughout her childhood. Thinking about those themes led her to consider the more direct results of freedom–specifically among the next generation born from the enslaved people freed by the Emancipation Proclamation. Carter-Rankin contemplates on the time following this period:
Although free, social conditions at this time were still not ideal. There were still limits, but so much possibility became actualized within those limits. When we're allowed to be the fullness of who we are, without restriction, the ceiling of possibility rises–for us, and generations after us. That realization gives me hope.
Carter-Rankin uses an experimental process with darkroom chemicals that slowly deteriorate the images over time—a reference to how memory evolves, how information can give way within that evolution, and the revelation of what is created from that loss. Using this technique, along with curated photos of Black American life from the years immediately following Emancipation, Carter-Rankin reflects on the potential of new-found liberation and possibility.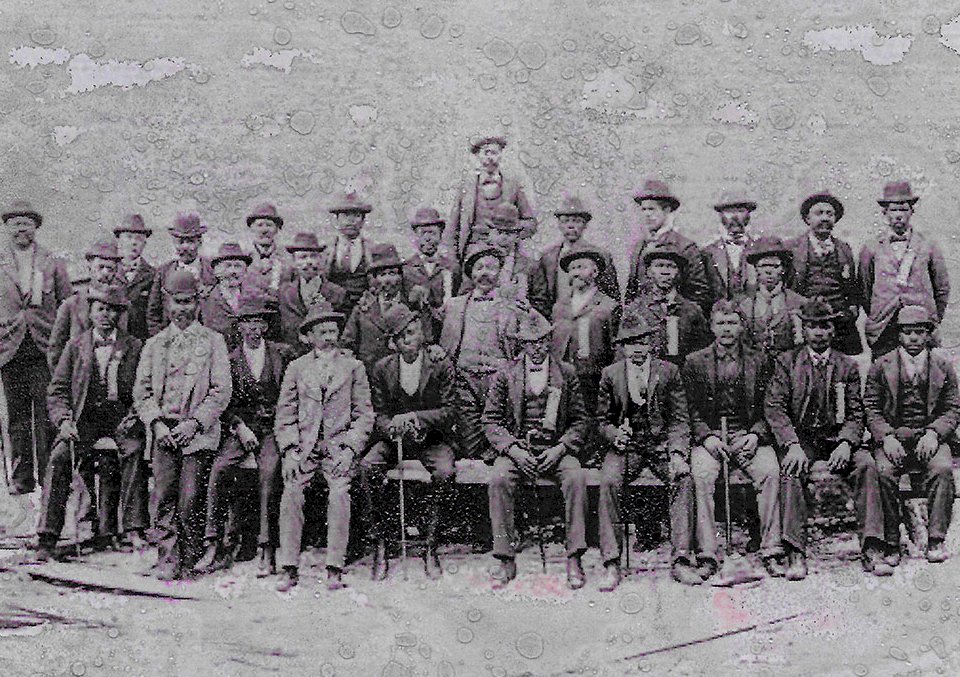 African American Carpenters Union, Jacksonville, Florida, 1899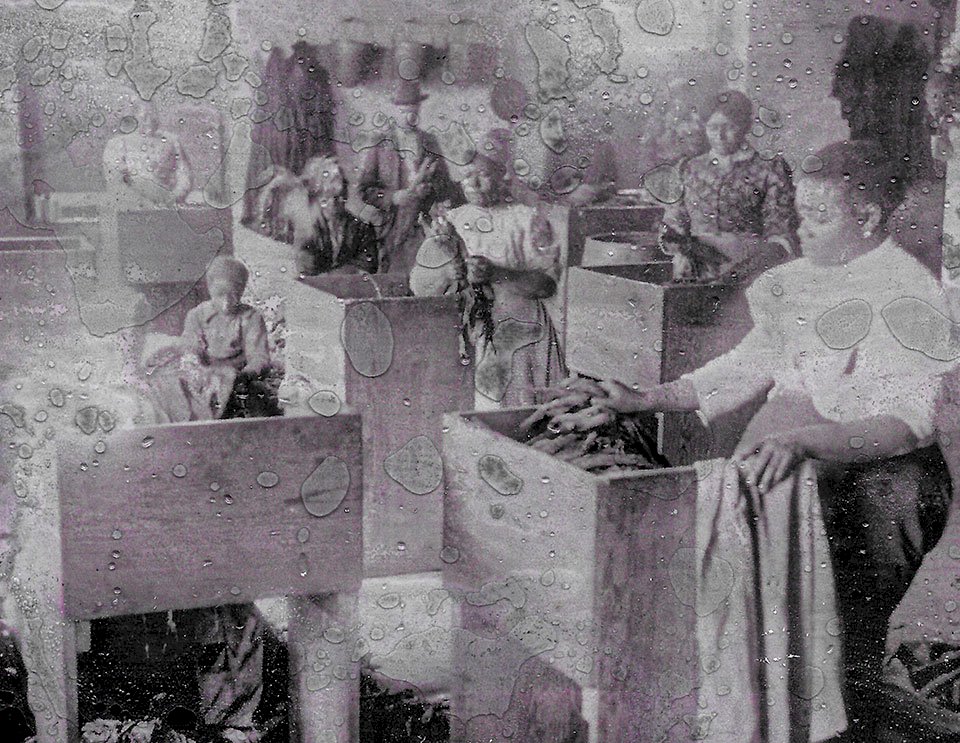 Women, sorting tobacco at the T. C. Williams & Co., Richmond, Virginia, 1899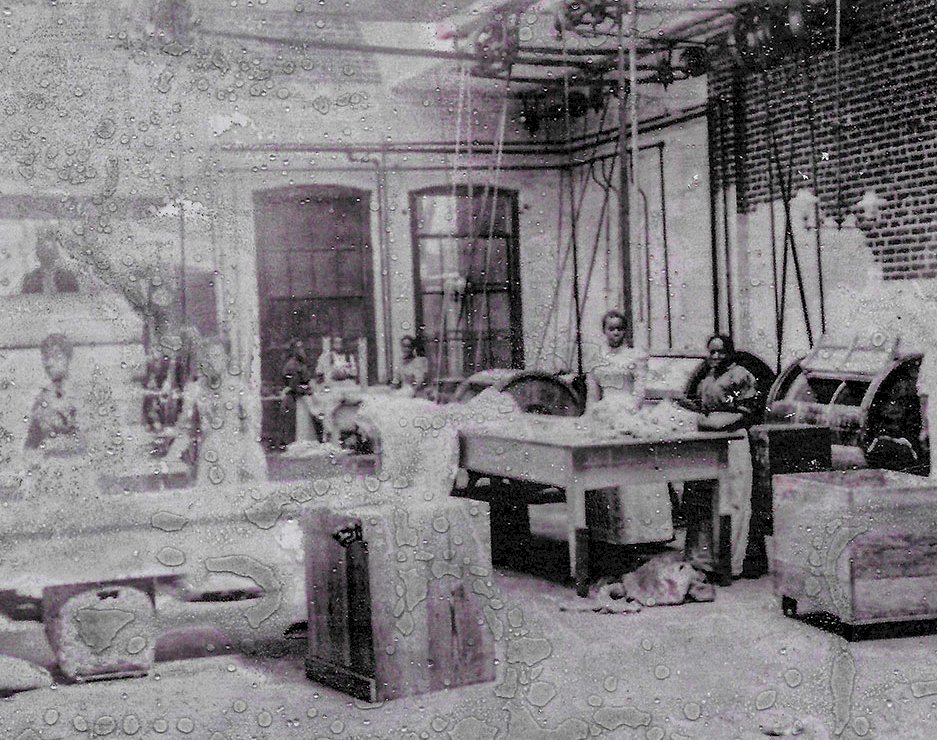 Women and men posed by machinery, Lexington Laundry, Richmond, Virginia, 1899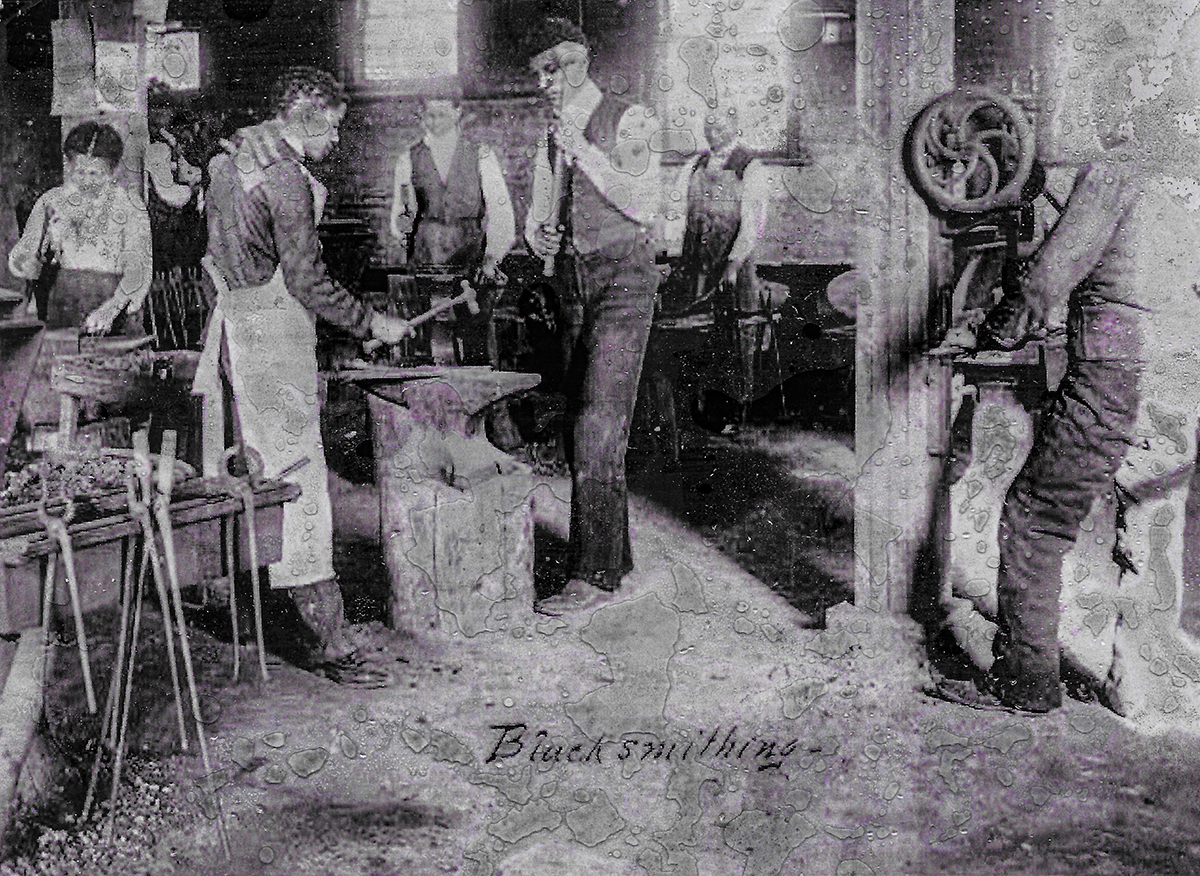 Blacksmithing at Agricultural and Mechanical College, Greensboro, N.C., 1899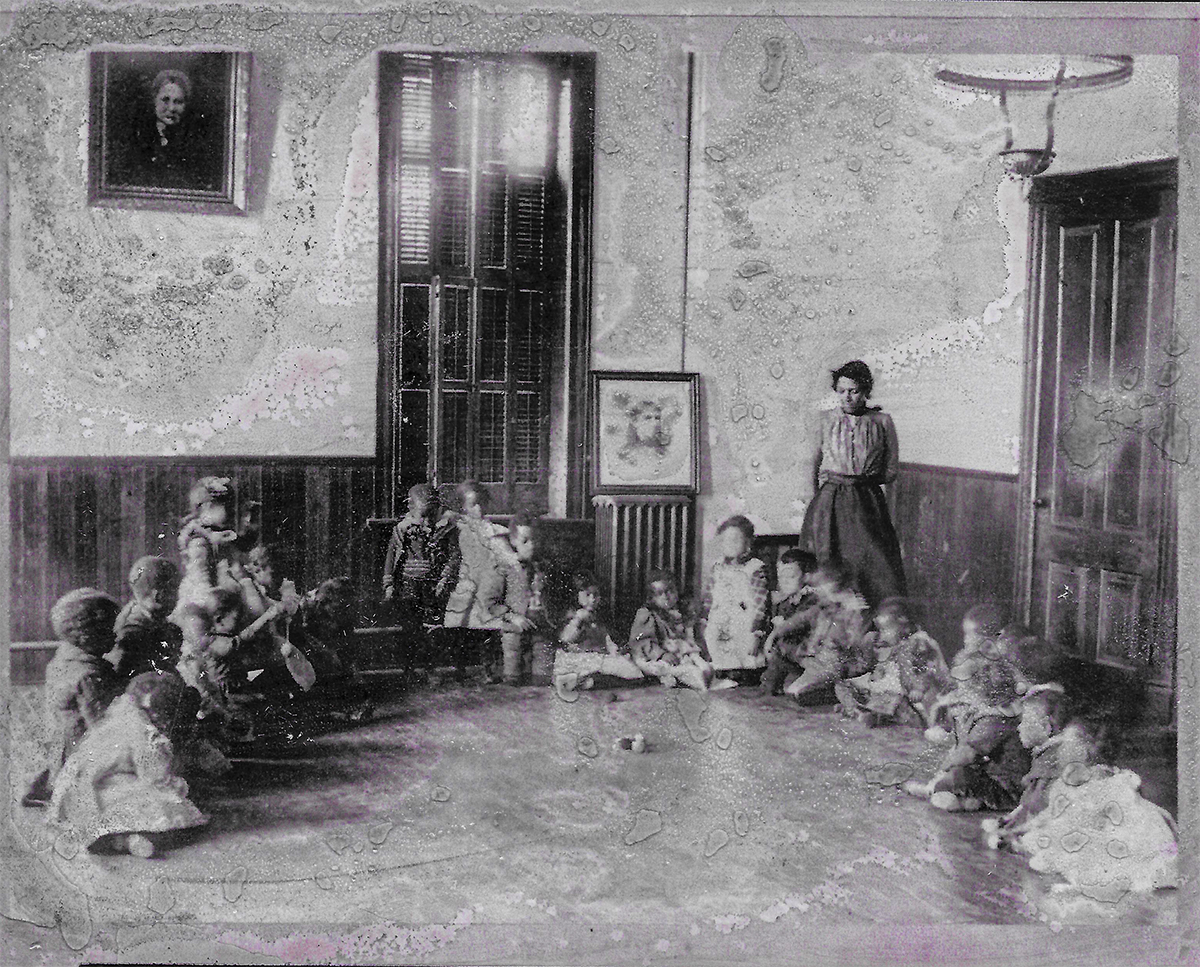 Kindergarten at Haines Normal and Industrial Institute, Augusta, Georgia, 1900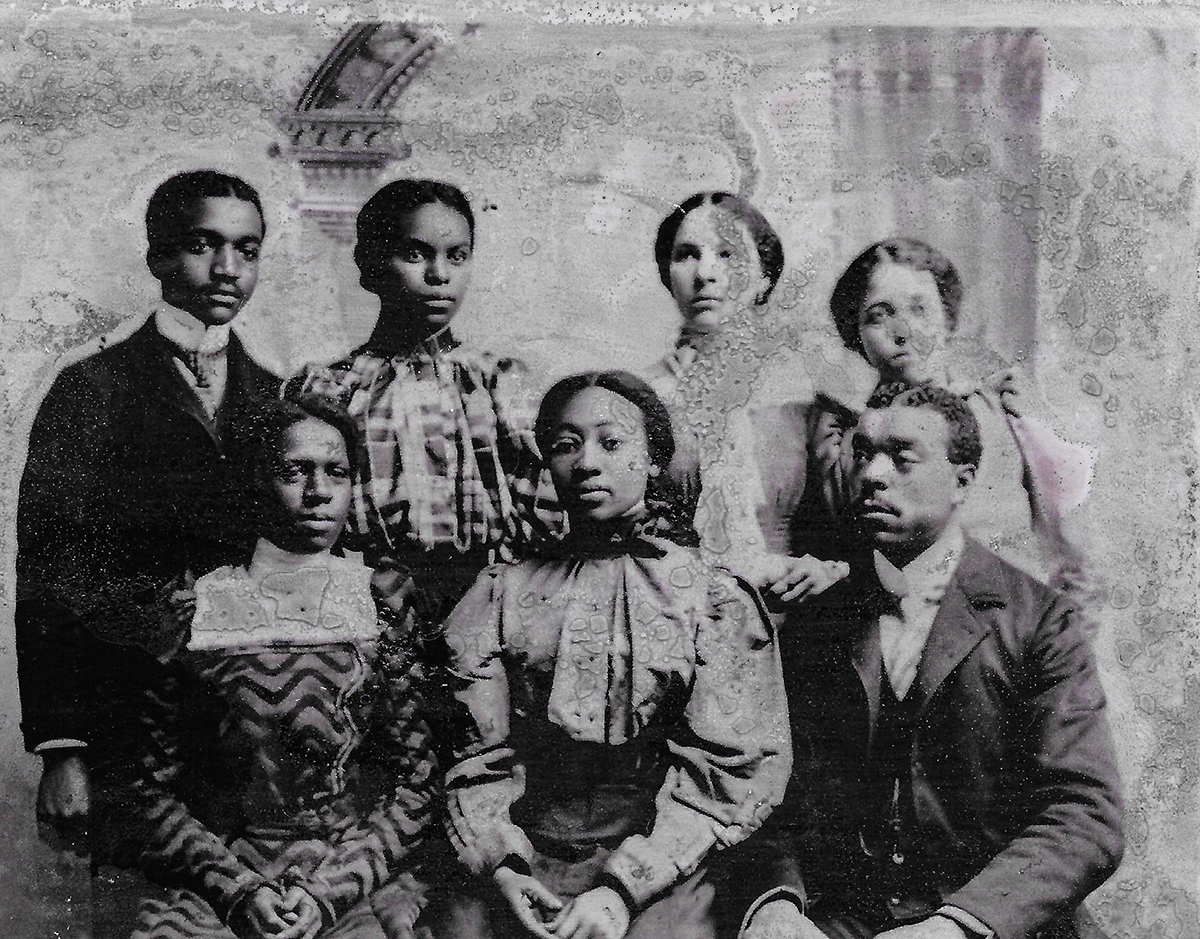 Roger Williams University, Nashville, Tennessee, Academic class, 1899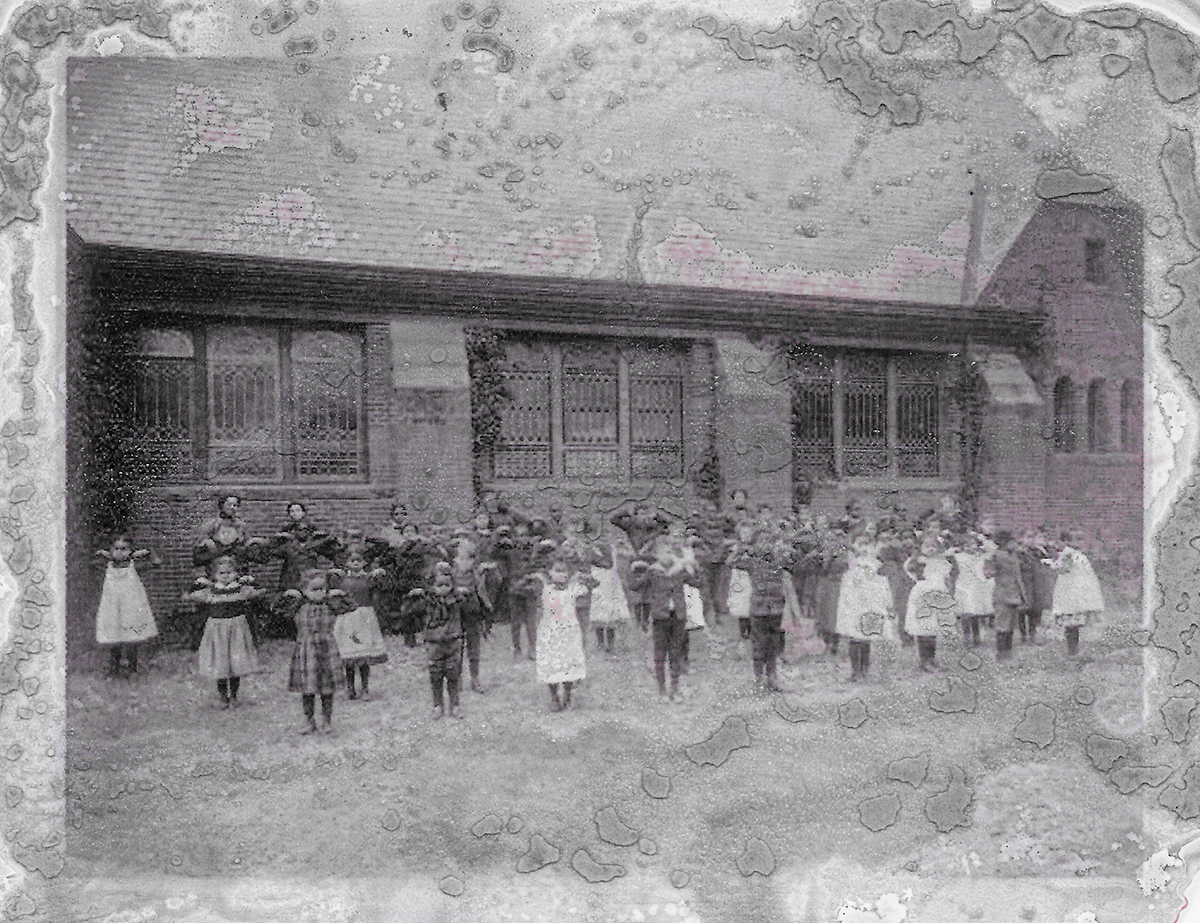 Practice school teachers at Howard University, Washington, D.C, 1899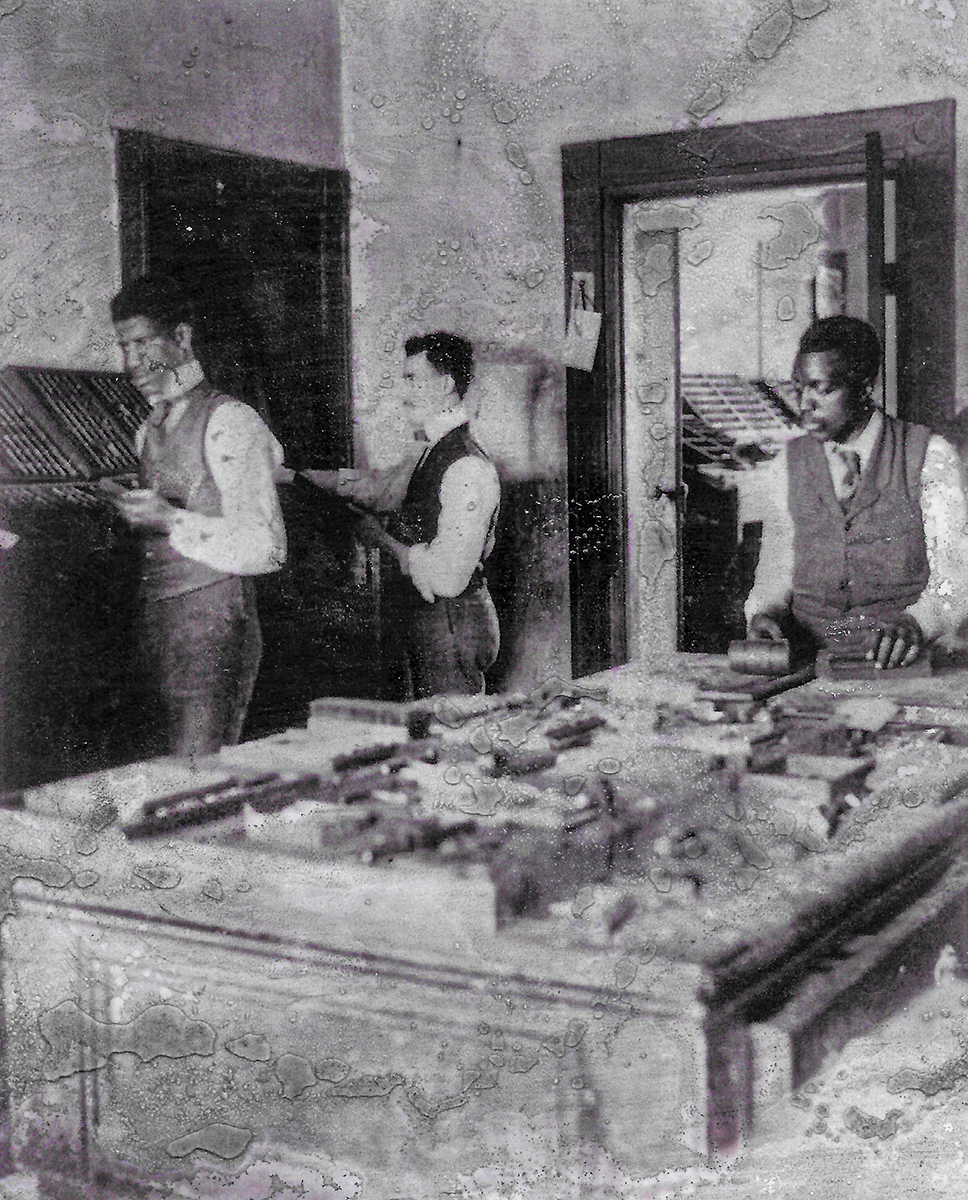 Composing room of the Planet newspaper, Richmond, Virginia, 1899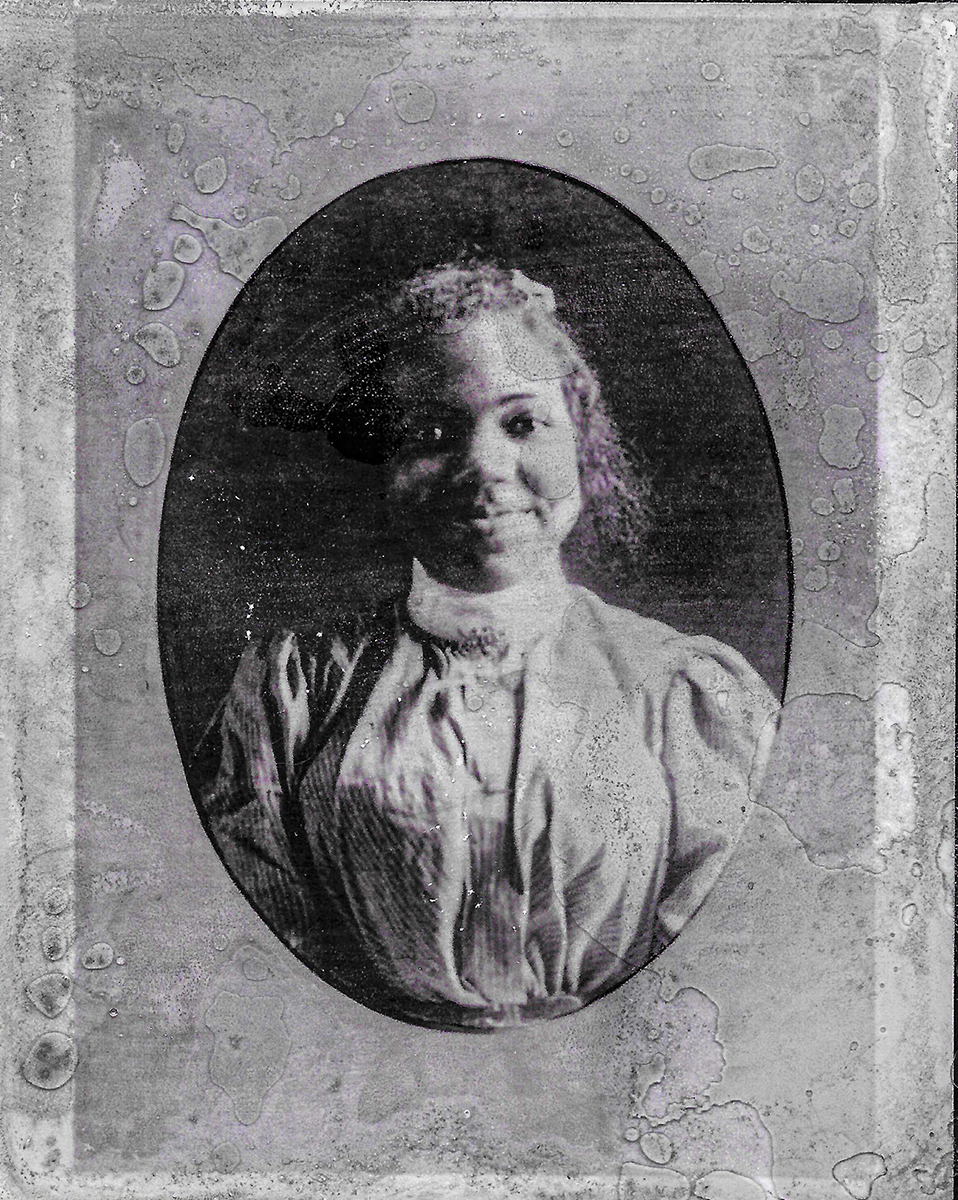 Young woman, half-length portrait, facing front, smiling, 1899 or 1900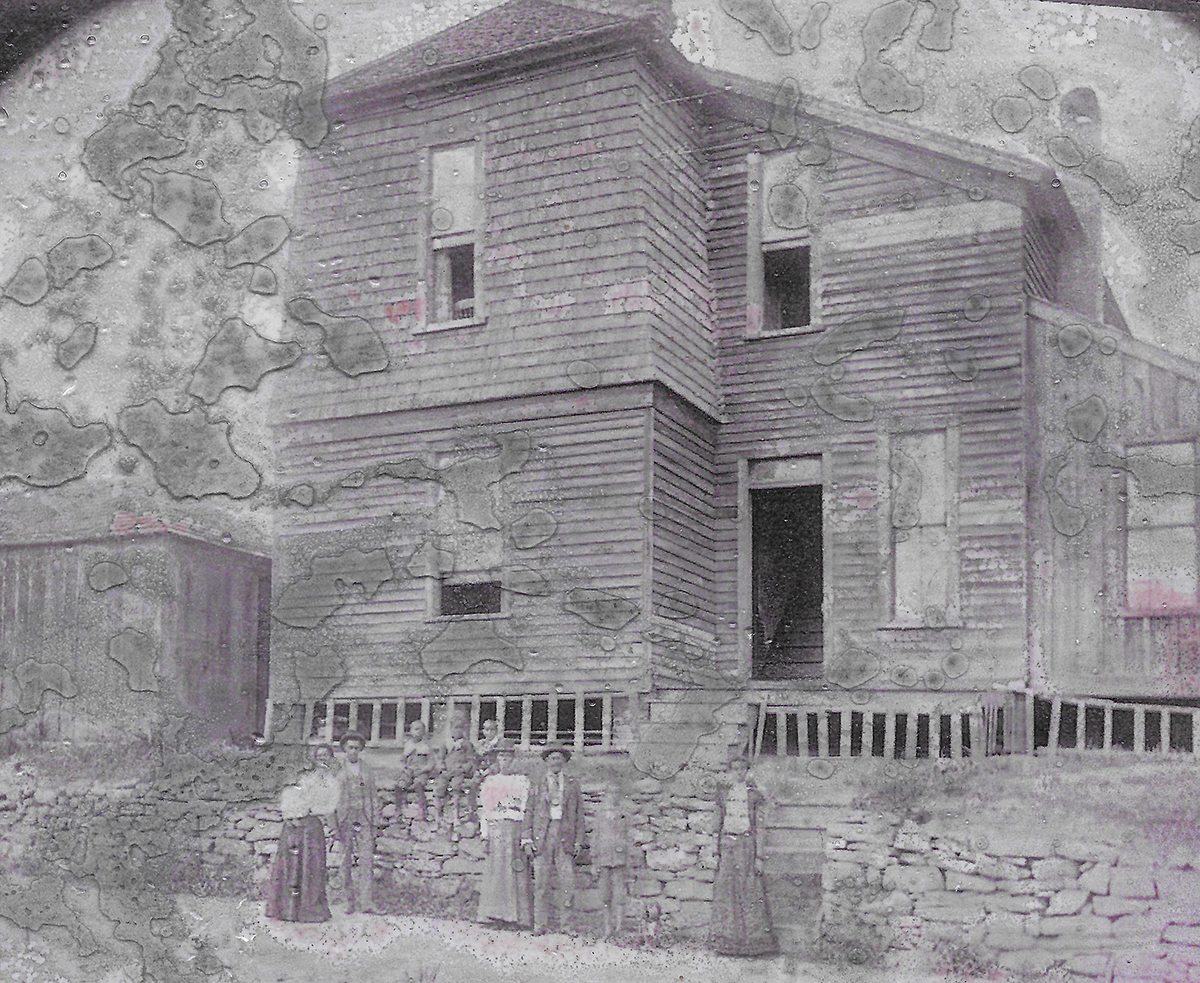 Family standing on sidewalk in front of house in Georgia, 1899 or 1900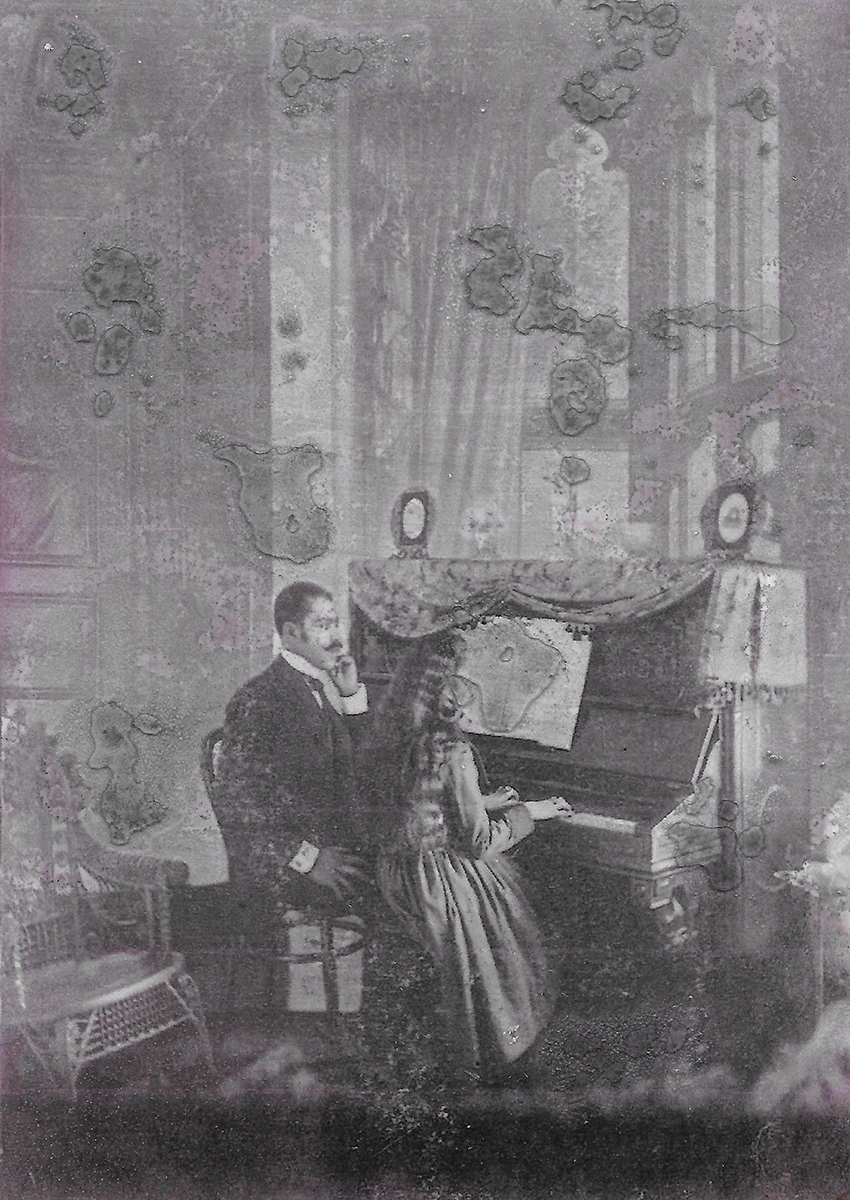 Man giving piano lesson to young woman, 1899 or 1900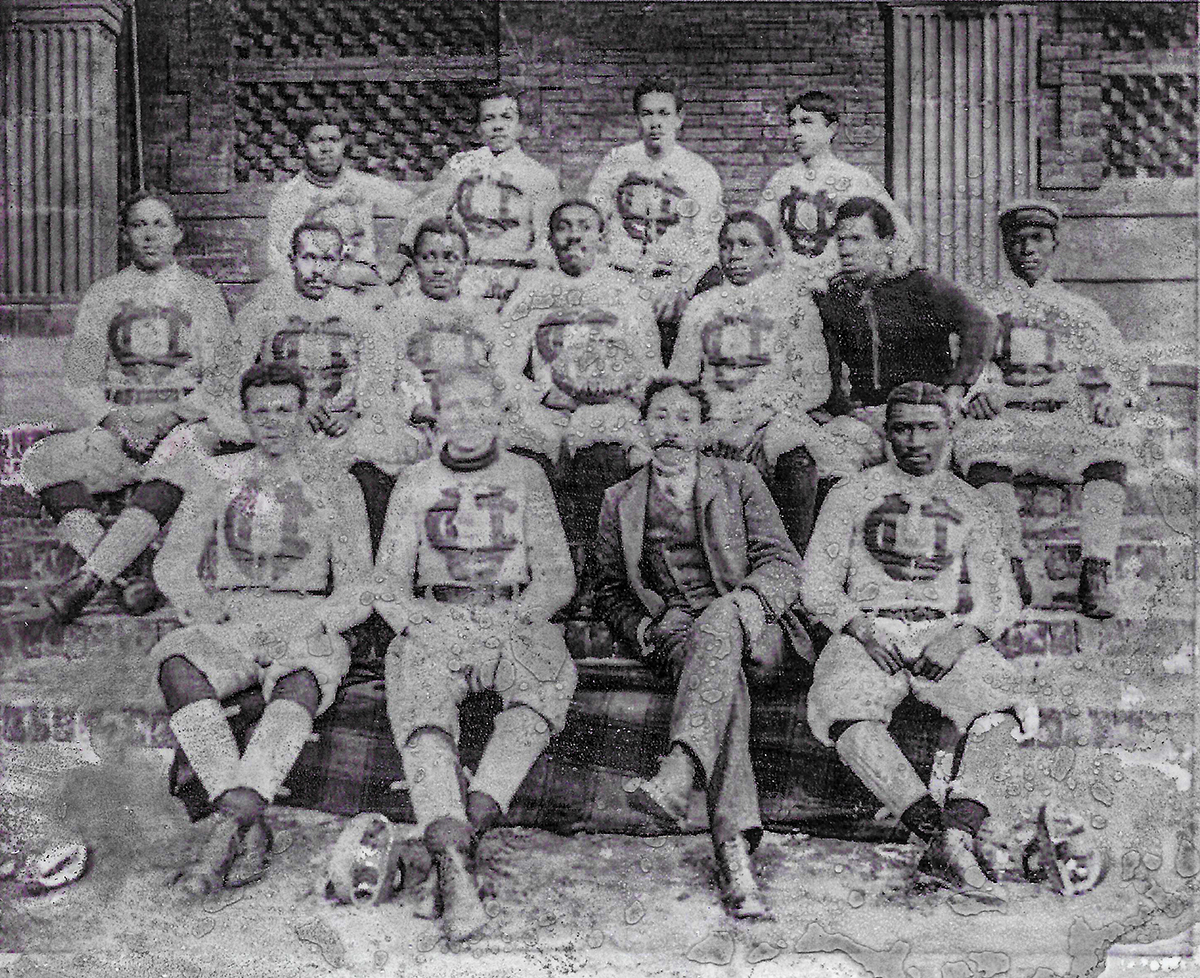 Photographic print of football team at Claflin University, Orangeburg, S.C., ca. 1900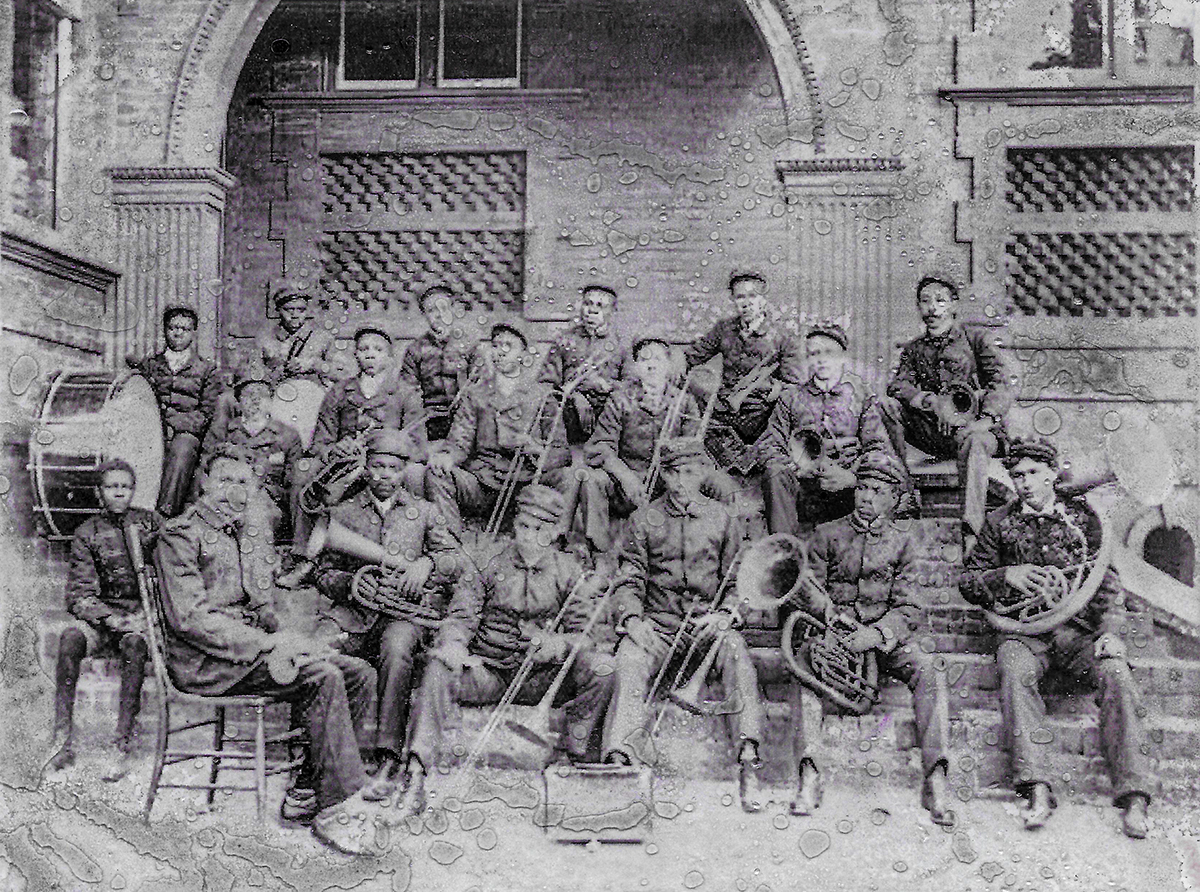 Photographic print of brass band at Claflin University, Orangeburg, S.C., ca. 1900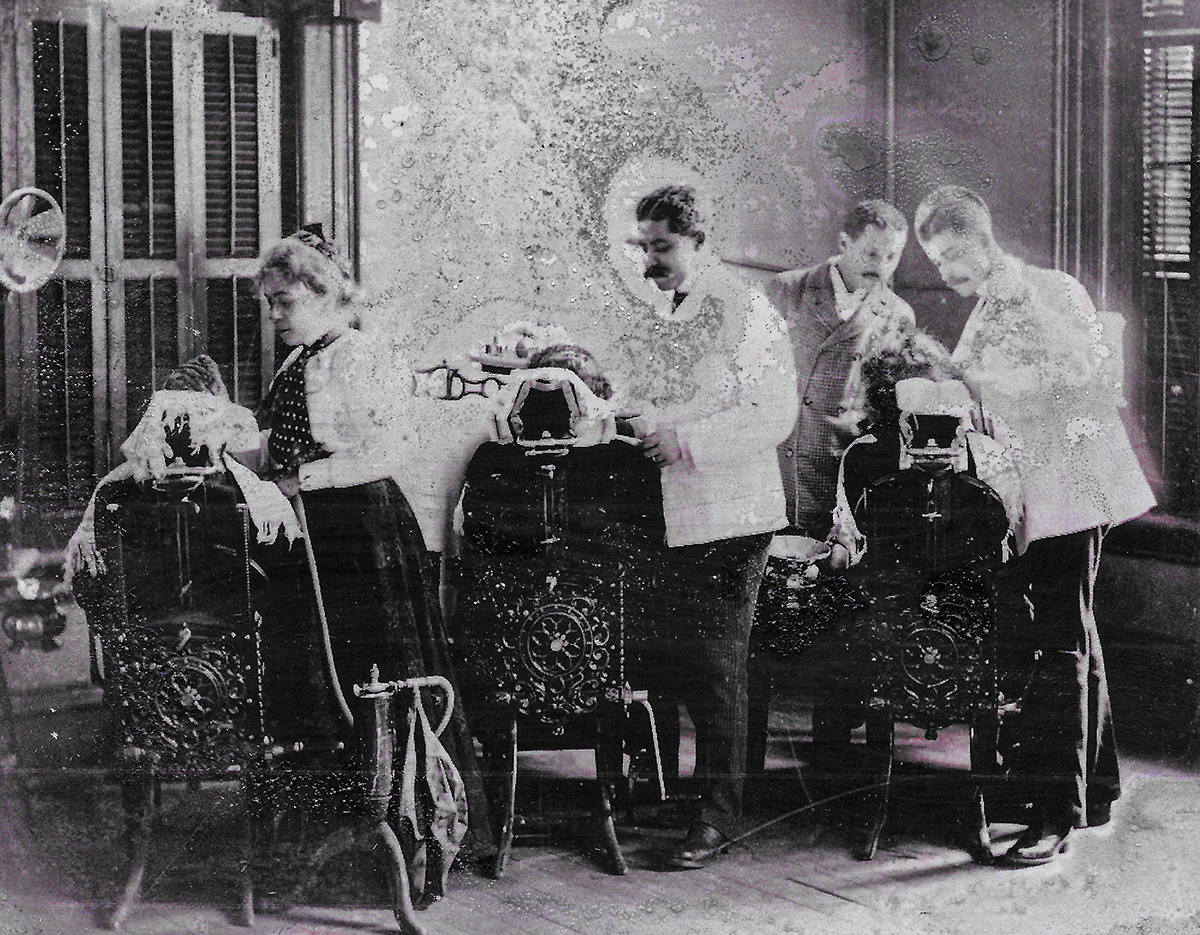 Dentistry at Howard University, Washington, D.C., ca. 1900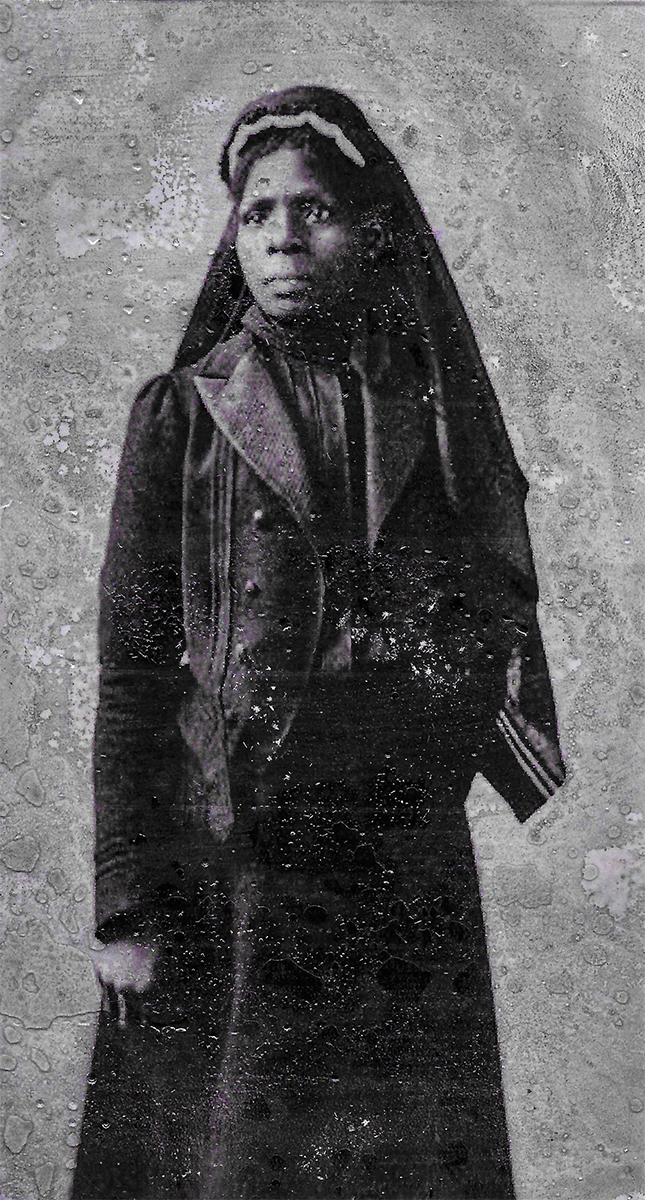 Susie King Taylor, known as the first African American Army nurse, 1902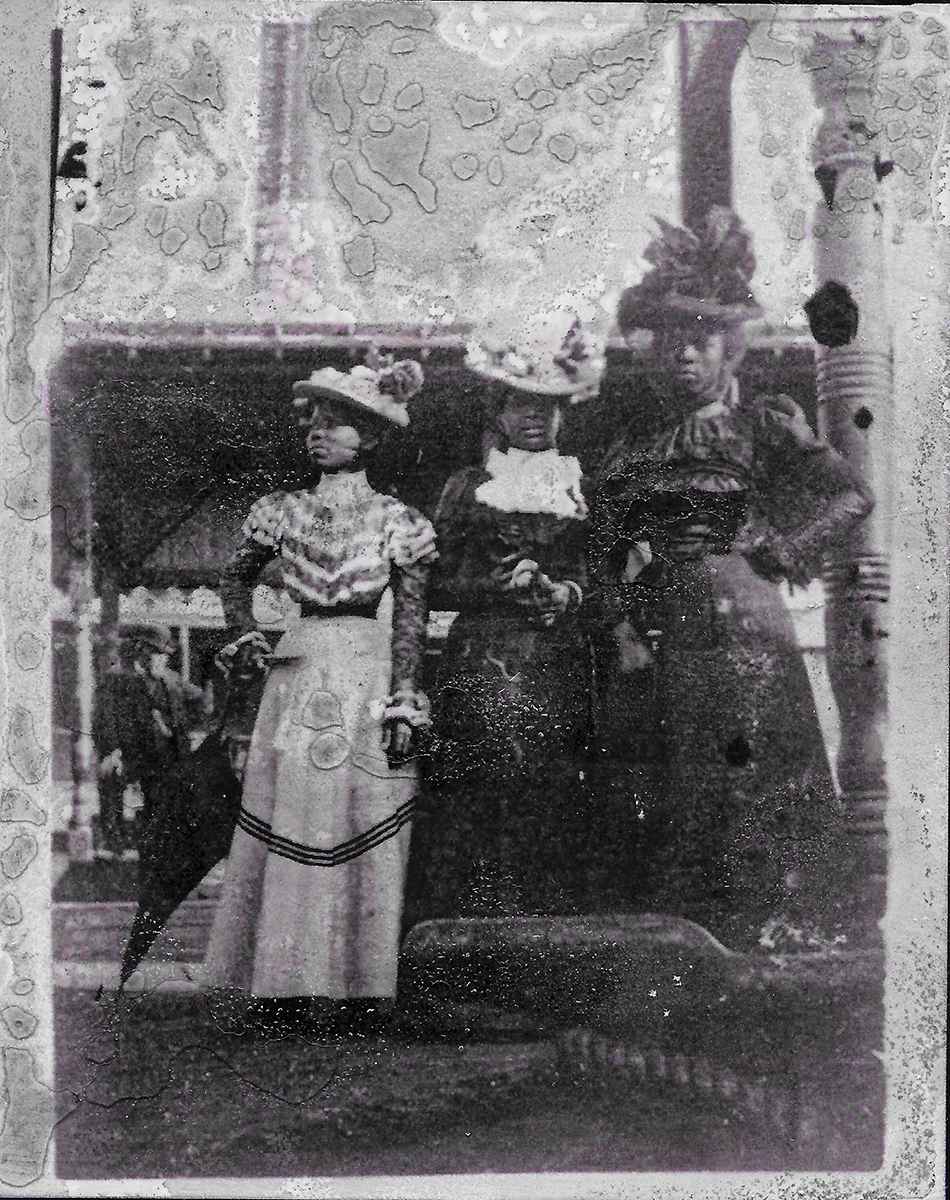 Three women, full-length portrait, standing, at the State Fair at Saint Paul, Minnesota, 1903