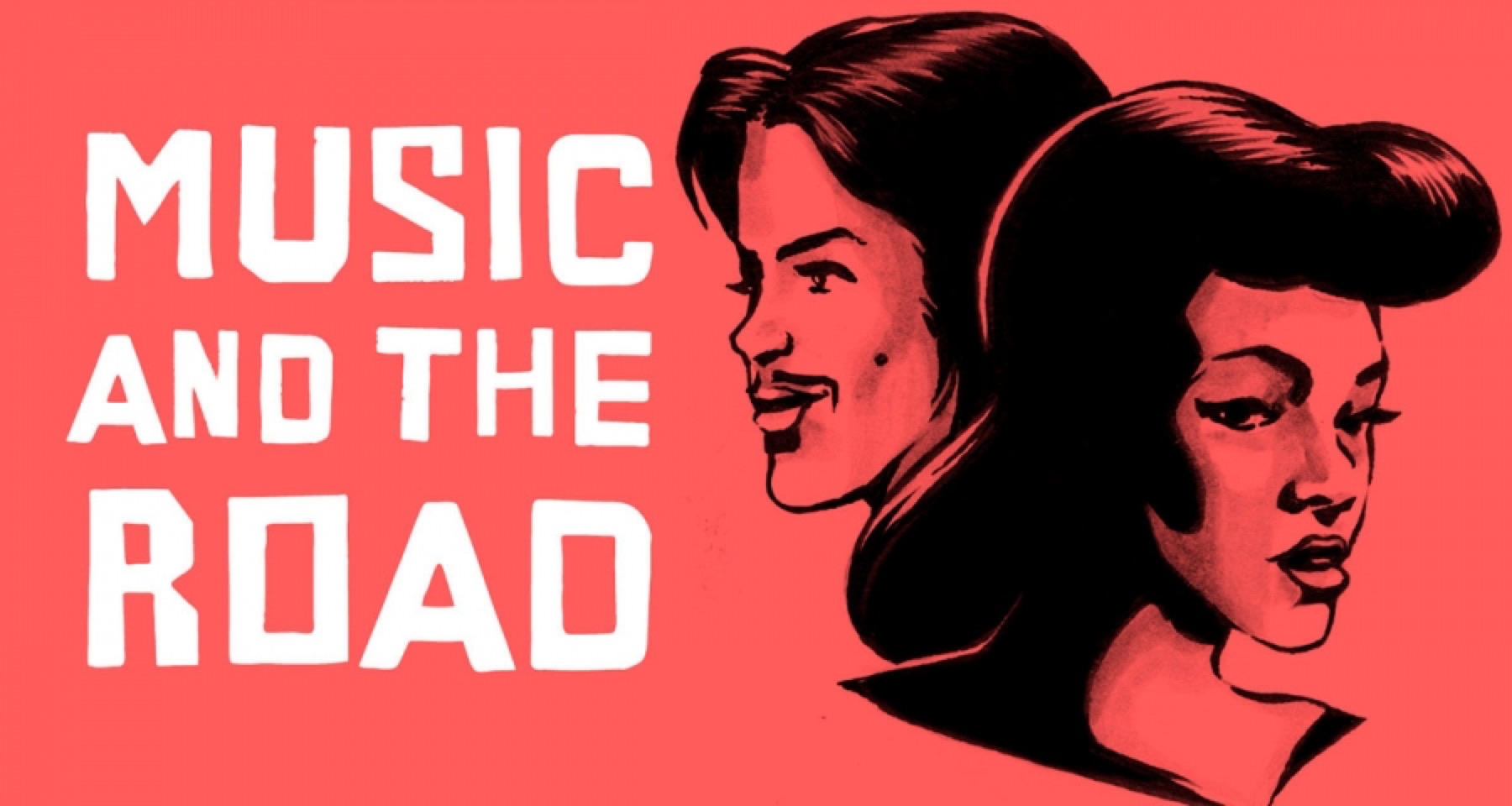 Illustration by Jason Stout
Bedtime Songs
By Kiese Laymon
I
t's something past midnight in Oxford, Mississippi, and I'm on my way home. Every night I throw on my hoodie, get in my truck, and drive around Lafayette County listening to New York love songs in Mississippi. Tonight, I drove to the Krogers parking lot, the recycling place on Molly Barr, the post office, and I circled the town square four times before heading toward Batesville. I didn't want any food. Didn't have anything to recycle. Wasn't expecting any mail. I still don't drink. I decided to drive because I didn't want to be home. I didn't want to be home because I didn't want to be alone, quiet, still. I'm thankful to have a physical and spiritual place to call home in Mississippi, but there's a loneliness I didn't anticipate when I moved back after living in Poughkeepsie, New York, for fifteen years.
Tonight I need to hear regret. Regret transports me to New York. I'm in Northern Mississippi, but I'm really turning onto Raymond Avenue from Hooker Avenue listening to Kanye's "Spaceship." I'm on I-84 veering onto the Taconic waiting for that part in "Givin Em What They Love," where Prince and Janelle Monáe deftly invent and neglect harmony. I'm sitting in a parking lot behind Jewett House at Vassar College, where I used to teach, listening to J-Live tell me that his art "is destined to be the greatest story ever missed so it's meant to be for whoever's hearing this." I'm listening to "Wax Paper" for the thousandth time, hoping to find one more Easter egg. 
And then I'm heading back down Highway 6. Meshell Ndegeocello's version of Force MD's "Tender Love" comes on my raggedy pink iPod. The wandering harmonica, the breathy texture of Ndegeocello's voice, surrender seared in the space between "here" and "I." Surrender is how Beyoncé makes "that I'm not at ease" feel so perfectly out of pocket in "Pray You Catch Me." It's what allows Cassandra Wilson to take her time building syllables and empty space and syllables to "suitcase of memories" in her version of "Time after Time." None of these songs are technically Mississippi songs, but they're all Mississippi songs to me. I really heard them for the first time while living and driving alone in Mississippi these past two years.
I'm too old for bedtime stories, too old to be writing words like these, maybe too old for love songs. But for me, bedtime songs, my body, and my truck are physical links between New York and Mississippi, between a home I was given and a home I made. The music and the movement of my body and the safety of my truck are what I need to make myself sleep and want to wake up. Tonight, for the first time in my life, they remind me that I want to be a tender person much more than I want to be a tender artist. When I pull into my driveway, I want to believe I could have gotten here without all this loneliness, without being forty-four and childless, without all this regretful bedtime music and movement in Mississippi.
I could not. 
That sentence, or really that sentiment, like the last verse of KRIT's "Drinking Sessions," which I hear sitting in the driveway, is equal parts shameful and revelatory. Like KRIT, I do not understand the difference between extreme sadness and depression, between being lonely and feeling alone, between being afraid to fly and wanting to float, between being good and breathing healthy, between my mama's voice and my daddy's silence, between folks I almost know and friends whose laughs I can imitate.
And most nights, bedtime music is the only thing that gets me close to accepting that lack of understanding. Bedtime music is neither beginning nor end. It's all middle, all terrifying, and all familiar. Maybe that's what home will be until the day I dare to find home in a place not given to me out of economic necessity or bequeathed to me from birth. I think I am ready for that home. I think I am ready to surrender to a soundtrack I've never heard, a soundtrack I only imagine. But right now, I think I am ready to turn this bedtime music off, walk into my house, wash my hands, pray for Grandmama's continued health, and try again tomorrow.
Sometimes bedtime songs, like homes, are sad.
---
Enjoy this Southern Journey?  Subscribe to the Oxford American.