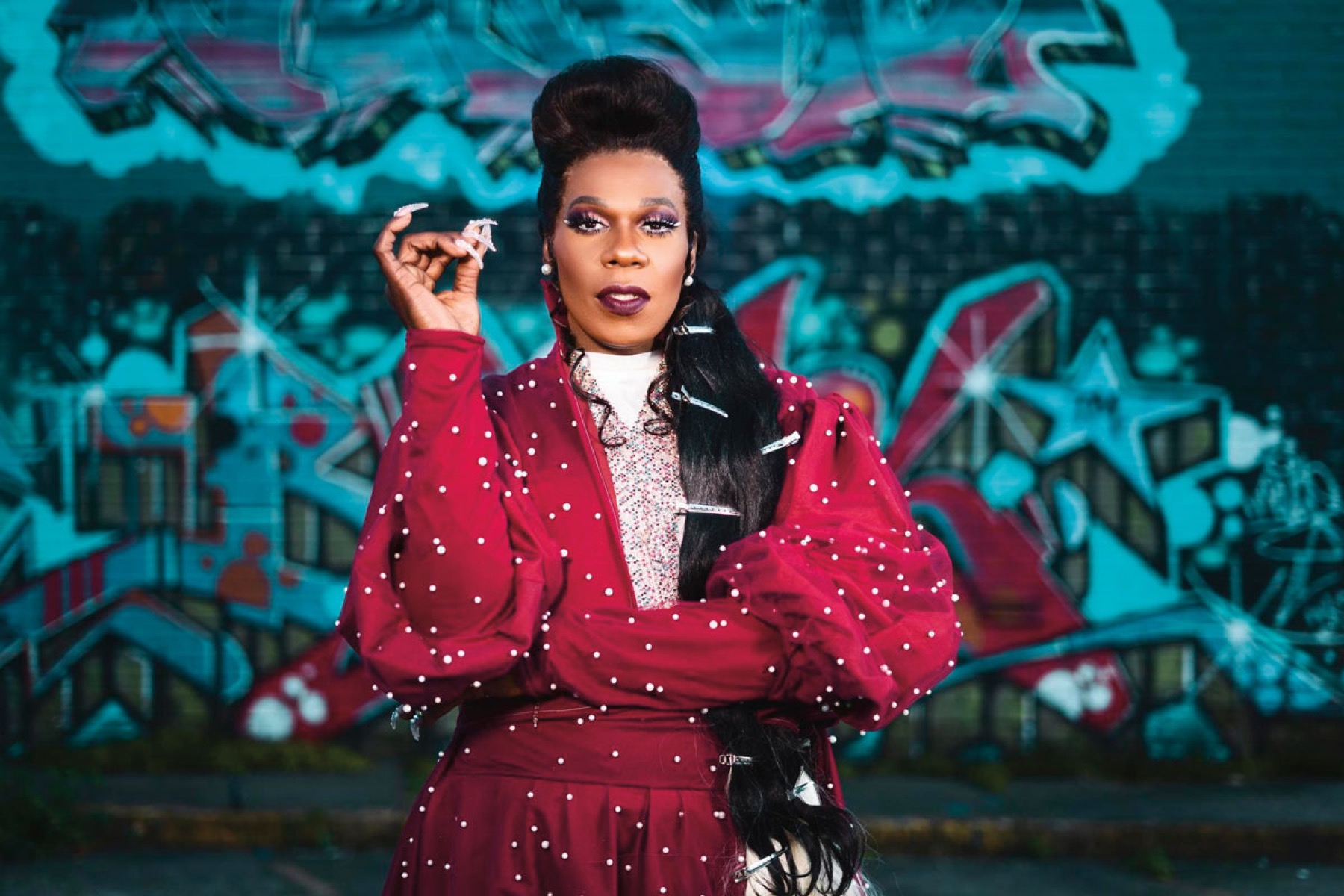 Photo by Brad Hebert. Courtesy Simon & Schuster, Big Freedia: God Save the Queen Diva!
A Brief History of Bounce
By Big Freedia
For those who don't know, Bounce music is a call-and-response form of hip-hop played over a hyper-fast beat, a genre born in my city of New Orleans. It can sound like rap; it can sound like EDM. But as long as it has the Triggerman beat, it's Bounce!
Bounce can be traced back to DJ Jubilee. In 1993, he released the track "Jubilee All" on cassette, which marked the first hit Bounce track and, as a fun piece of trivia, the first recorded song with the word "twerk" in it! In the meantime, artists like Partners-N-Crime, Ms. Tee, Mia X, and Cheeky Blakk were circulating on the scene as well. Between 1998 and 2001, Bounce exploded into the stratosphere when artists like Master P, Mystikal, and Juvenile put their twist on the genre with songs like "Souljas" (Master P), "Danger (Been So Long)" (Mystikal feat. Nivea), and "Back That Azz Up" (Juvenile feat. Lil Wayne and Mannie Fresh). They got huge record deals and dominated the radio nationwide for close to a decade.
At that time, me and other queer artists like Katey Red and Sissy Nobby were starting to hit the clubs, me as a back-up singer for Katey (until eventually I went out on my own). It was in 2005, when Hurricane Katrina damn near killed us all, that our brand of Bounce ended up spreading all over the South. Everyone got displaced. I moved to Houston, and I needed some income, so I started booking shows there. There were lots of other people from New Orleans in Houston too, so there was a big demand for shows. These performances brought us together and were a form of healing.
Today, of course, you can hear elements of Bounce in N.E.R.D. and Rihanna's "Lemon" and Drake's "In My Feelings." It's always an honor that the music I love so much has had an impact on icons like Beyoncé and Drake, with some of their biggest hits referencing these classic Bounce songs!