Spring Break Soundtrack
By Leon Bridges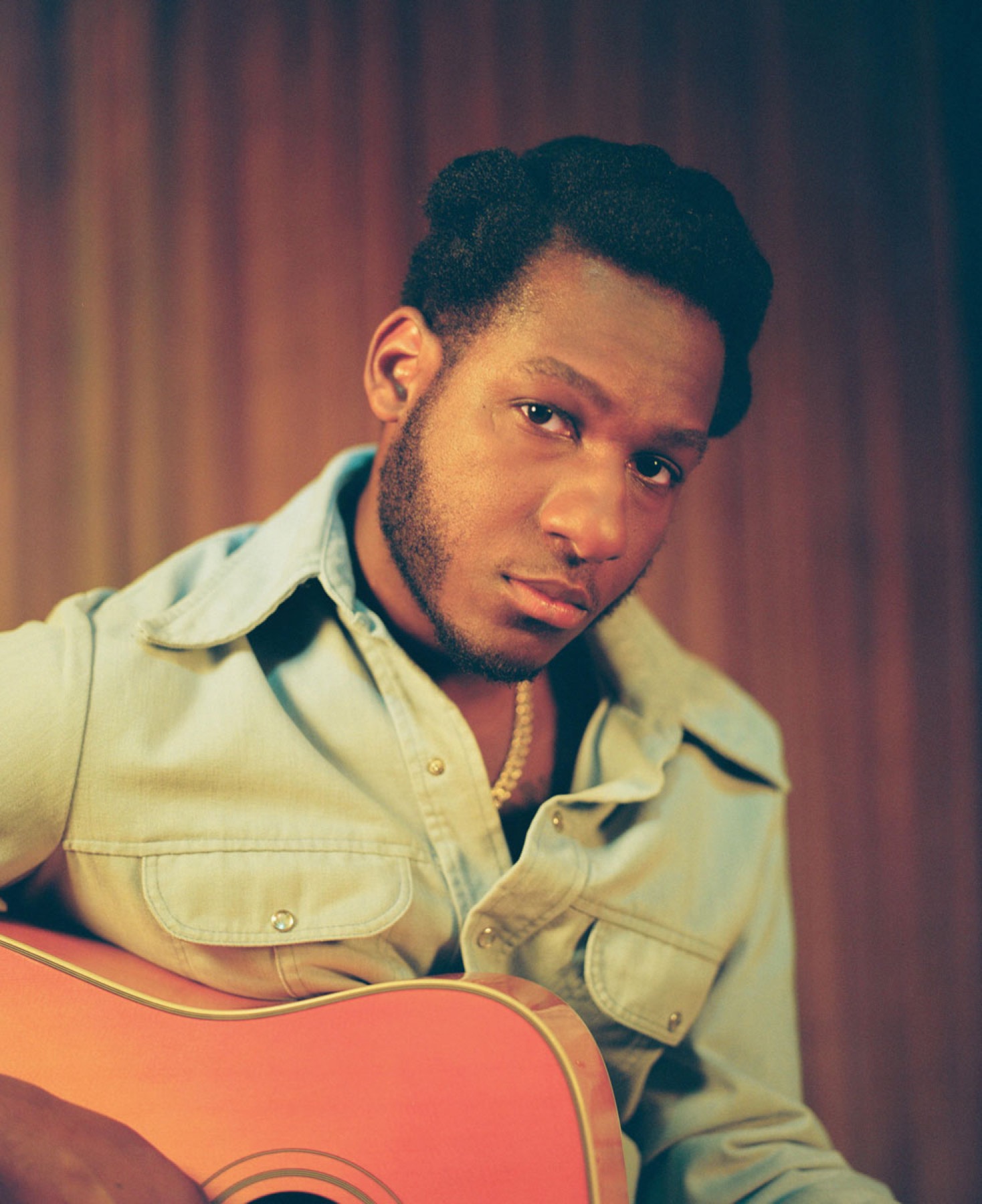 Photo © Pavielle Garcia
I grew up in a religious household, but make no mistake, it was a musical household. In addition to gospel and worship music, I was always exposed to something good on the speakers; my father was really into Otis Redding and Curtis Mayfield, and my mother was into Anita Baker and Sade. I was a teenager in the early '00s, so radio was a gold mine for me—when my mom was at work, I had Usher and Dru Hill fired up and blasting.
All my family lineage is from New Orleans; I was born in Atlanta and then moved to Fort Worth, Texas, where I was raised and live now, and there has always been so much pride in being from the South, as there should be. Music is inherent to the South—seriously, think of your favorite towns in the region and tell me that an incredible artist didn't come from each and every one of those places. Music is how we tell stories and move the culture forward, how we gather. When I think about music in the South, I think of the five hundred thousand folks who assemble in New Orleans for Essence Festival every year, the always crowded swap meets in Dallas with the DJs and the playlists and all the tunes that pour forth from the speakers, the industry draw of Atlanta and homecoming weekends at the HBCUs.
When the Oxford American asked me to celebrate Southern music, I was almost overwhelmed. How do I select only a few songs to celebrate the greatness? Where do I even start? I'm not a music ethnographer, and really you could argue that all music is inspired by and draws from the South. And then it came to me: Virginia Beach.
For anyone who has ever read an interview of mine, you will know that Ginuwine is forever one of my heroes. If you lived through the '00s with BET and a radio, then you know that Ginuwine was always doing shows in Virginia Beach, especially around spring break time. The footage from those concerts looked so fun, especially for a teen stuck at home with little money. It made me interested in the area, which seemed to have a ton of talent—like that guy Pharrell who was on the radio with that new song "Frontin'."
In 2019, Pharrell—the one and only and now my labelmate—held the Something in the Water festival in his home area of Virginia Beach. The lineup was sick, with acts such as Travis Scott, Migos, Janelle Monáe, SZA, Rosalía, Anderson .Paak, and Jhené Aiko, and the footage reminded me of all of those classic r&b concerts I saw back in the day. I was slated for 2020 but sadly due to COVID it didn't happen. I hope to someday take the stage there.
The greater Virginia Beach region is or was home to so many inspirational artists—Ella Fitzgerald, Clipse, Missy Elliott, Timbaland. Let's be honest, to this day, musicians are trying to come close to even a fraction of what these icons have achieved in the studio: magic. Here are some tunes from Virginia Beach artists that move my soul. Let it warm up. I hope you enjoy, preferably on a dancefloor or around a kitchen table with friends or loud in your car. You know, like we do down South.