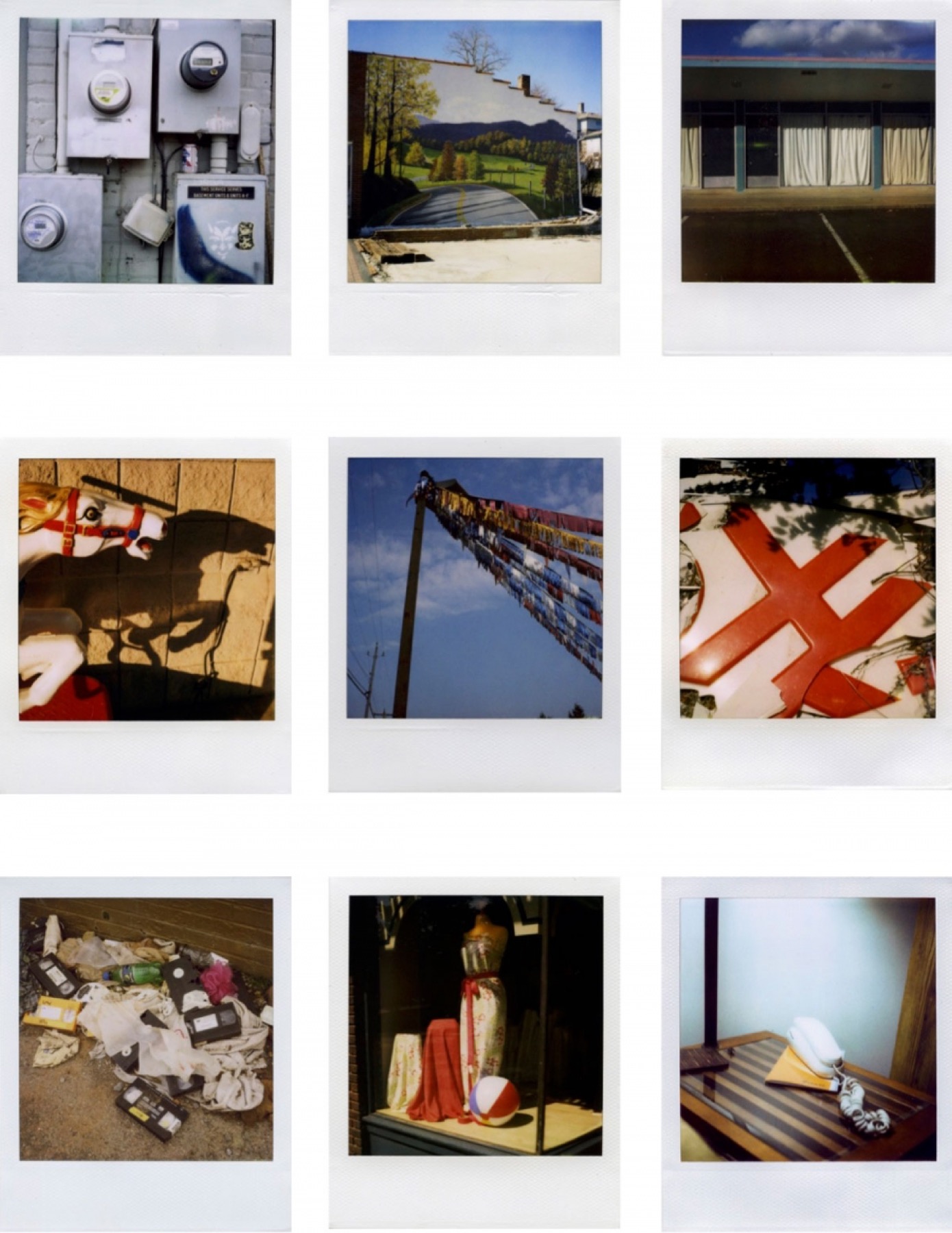 Polaroids by Scott Hubener
Traditional Development
By George Singleton
Mal Mardis spun two spent rolls of color film on the bar, didn't look up at Gus, and realized that cutting basic cable alone wouldn't solve the problem. He'd also have to find a way for his wife to quit subscribing to the magazines. This morning's mission was no different than when Brenda renovated their bathroom, den, or what used to be a two-car garage. Mal was supposed to drop off the film at any of the one-hour developers twenty miles from their house, use that time to buy at least two dozen frames, go back to the developer—Eckerd, Jack Rabbit, Walmart, One-Hour Photo—select the nicest shots, and ask that the person behind the counter now blow them up into 8 x 10s. Then Mal, according to his wife, could use that hour to visit Gus, have two non-brown liquor drinks, return to get the enlargements, and come home. Soon thereafter, Brenda would nail up on available wall space twenty-four photographs of the old kitchen, all of which looked down on the new tiled countertops, the laminated flooring, the new cabinets that replaced a gigantic island that once took up so much space they had to move the table outside to rot. Mal didn't get it. Keeping pictures of old rooms on the wall pretty much, to him at least, kept the new room looking old.
"You don't see women getting face-lifts then plastering pictures of their old selves all around the vanity," Mal said to Gus. He sat at the counter. At the far end sat a man known as Windshield, who claimed that he still had tiny fragments of glass embedded in his face from when he took a hard exit out of a Ford truck. Gus's bar had a sign out front that only read GUS, for back when he bought the place he couldn't remember if it should be GUS'S PLACE or GUS' PLACE. Neither looked correct. No one who ever came into Gus Place knew the grammatical rule or cared. One time some fraternity boys came by and painted an H on the end of his name. Another time somebody from the Latin Club came and changed it to read CAESAR AUGUSTUS, which Gus kept for a good month until Mal told him that it might be an omen that he was going to get stabbed by an everyday regular drinking customer.
Mal tried to think of another analogy about the new kitchen, something about a hip replacement.
"Missed you at Frankie Perkins's funeral Sunday," Windshield called over to Mal.
Mal spun a roll of film, then set it upright next to the other. He said, "I didn't know Frankie Perkins."
"Well he was asking about you," Windshield said in a voice that started off a baritone and ended up so high he could've done a Memorex commercial for breaking wine glasses.
Gus leaned over to Mal and said, "Don't mind him. He said the same to me. For some reason he thinks this dead guy used to frequent the bar. Anyway, Brenda called and said you weren't allowed bourbon. She said you can have two vodkas." He laughed. He poured a jigger and a half of bourbon, placed it in front of Mal, then reached down and got him a can of Pabst. "I'm just kidding. She ain't called this time. Yet."
"Those fuckers on TV. How many shows are on about renovating or redecorating or do-it-yourself-ing? There's got to be twenty of those shows on nonstop between channels 70 and 80. Who are these people? I'm surprised there are any contractors left out there doing real work."
Gus stood up straight and half-turned. "I been thinking about changing around the bar. I'm getting tired of y'all getting to stare down at the water. Some kind of flood or freak tidal wave shows up, I ought to be the first to know about it, not my customers."
Mal stood up from his stool and craned his neck to look at the Saluda River. He said, "Beavers still working hard down there. Maybe Brenda can come on by and help them out with the interior of their den. I guess she'd have to use some kind of underwater camera for the before-and-after shots."
"Lodge," Windshield bellowed out. He stood up and looked out of the plate glass window too. "Beavers live in something called a lodge. Moose don't, even though they call it the Moose Lodge. My daddy used to be a member. I didn't notice neither of y'all at his funeral neither."
Gus said, "Don't make me cut you off, Windshield. I'll cut you off. You know that."
Windshield grabbed his can of Budweiser and stood still.
Mal drank the bourbon in two gulps. "I wish to God I'd never won that money from the scratch ticket. Who wins money off a scratch ticket? Back in the old days renovating the kitchen meant getting a new toaster oven."
Gus poured Mal another bourbon. He said, "You should've quit your job. Then you'd be home more to take the distributor cap off Brenda's car so she couldn't go down to Lowe's or wherever."
"I should've. I could hide the mail when those magazines show up and I could monkey with the TV and say the cable's out."
"Where you work?" Windshield said. He sat back down. "Where you work, Frankie?"
Mal said, "Home Depot. I'm in charge of the garden center at Home Depot."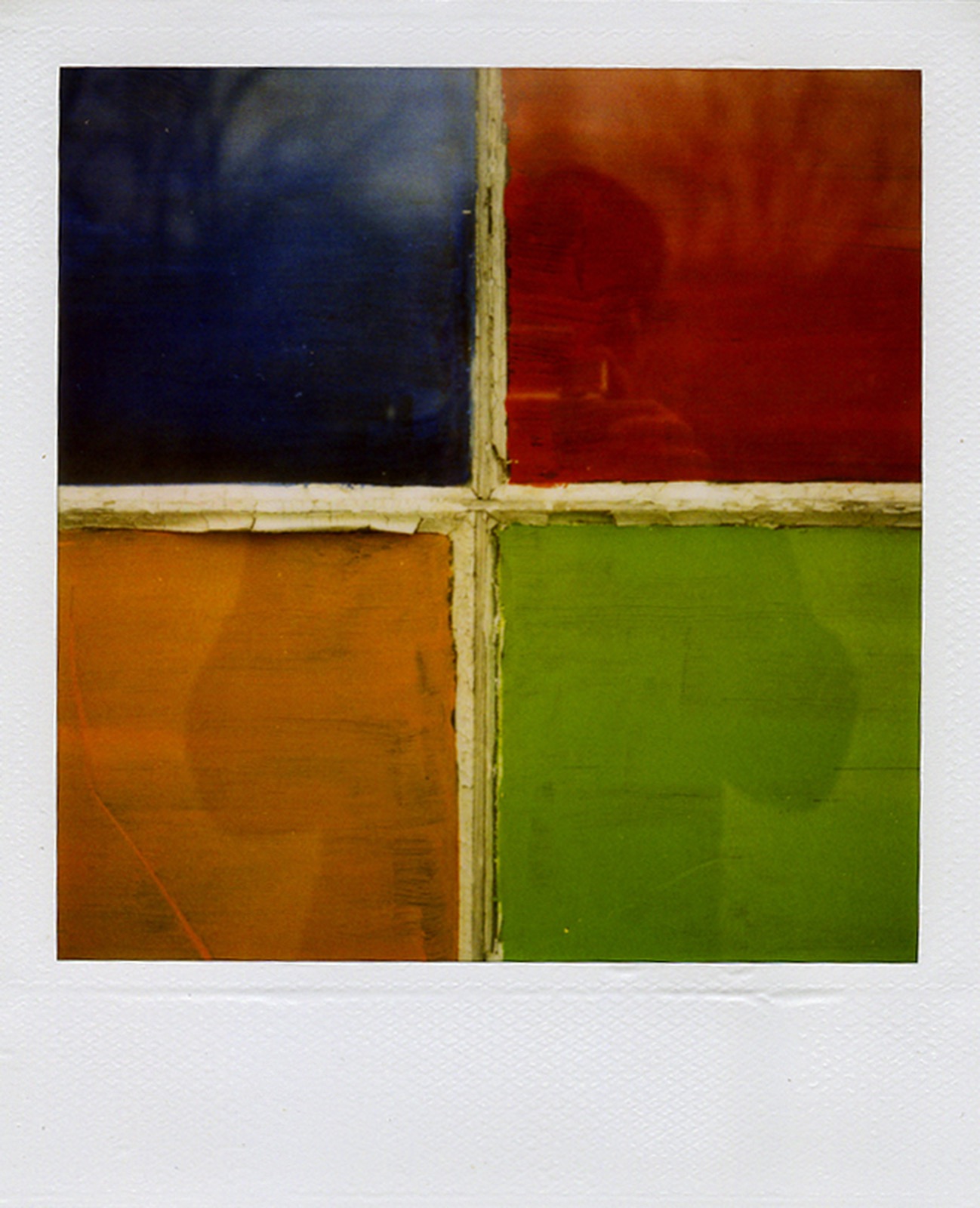 When the door to Gus opened, Mal Mardis looked down at his two rolls of film. He should've at least taken them by One-Hour Photo and left them and then come up with some kind of excuse. He could've said that the digital camera boom finally caused the death of traditional development. Or Mal could've at least placed the rolls in his pocket so that when Brenda stormed into Gus he could say he'd been by the film place, that they were backed up, that they apologized for having to become Six-Hour Photo.
Mal tensed, waiting to hear his wife's voice. Instead, a man who sounded already drunk called out, "You mind if I bring me a video recording device in here on a tripod?"
Gus looked up. Windshield smiled, and Mal turned around to find a stranger. Was this some kind of joke? he wondered. Is somebody playing a trick on me? Gus said, "What?"
The man walked in. He wore cowboy boots. "Pat Taft," he said, as if everyone should recognize him. He stuck out his hand to shake with Gus. "Prison Tat Pat, they call me. I need to film myself everywhere I go. It's a long story that involves an ex-wife."
Mal said, "Okay. Funny. I don't get it yet, but I know that Brenda's behind this somehow."
Gus said, "Long's it don't end up on Cops or America's Most Wanted, you do what you want."
"It'll end up on one of the goddamn home decorating shows, believe me," Mal said. "Ha ha ha. I get it. Brenda's gone too far this time."
Prison Tat Pat seemed to have a thyroid problem, which made the regulars think that he kept a look of surprise on his face. He said, "I've been doing it between here and Nashville. Everywhere I go. I just set up the camera and prove that I act and react normal with people. My ex-wife says she left me 'cause I couldn't act and react properly in public. I'm going to send her the video, when the time's right." He screwed the camcorder onto a miniature tripod and placed it on the far end of the bar, opposite of Windshield. He got behind it and looked through the eyepiece, focused.
Windshield said, "This ain't ever happened here. You gone be famous, Gus."
Gus said, "Tell me again what this is all about? There's a six drink minimum for capturing our essence."
Mal looked at Gus and squinted. "Capturing our essence? What'd you do, go to perfume college?"
Pat Taft said, "Okay. Here we go. Mind if I sit down?" He sat two stools away from Mal and stuck the knuckles on his right hand out. "This is why they call me Prison Tat Pat."
Where most people have L-O-V-E or
H-A-T-E tattooed in India ink or cigarette ashes across their knuckles, Pat Taft had a crude G-O-L-D. Windshield got up from his seat to examine it. He said, "Cold."
"Gold," Pat Taft said. "It says Gold."
"That's a good idea," Windshield said. "You could put 'Hot' on the other hand, and then you'd always remember which handle on the sink meant what. Like if you got All-timer's you could remember what was hot and what was cold." He lost interest and returned to his seat.
Mal Mardis placed the film in his right-side pants pocket. He said, "It kind of does look like C-O-L-D."
"Well it's not. Anyway, I'm from Nashville. Just quit my job working as a stockbroker, you know. Been with Edward Jones for sixteen years. Company didn't like what I was doing, letting my clients get all rich and all. They said that the last thing a brokerage firm needs is people making so much money that they can afford to buy a computer and start trading on-line, you know. I wouldn't toe the company line. No, sir. They'd tell me to push Putnam Voyager mutual funds, or Doubleclick, and to not let anyone buy a stock under four dollars a share. Let me just say that I got people into Amazon and Google when they went public going for nothing." Gus cleared his throat and didn't make eye contact with anyone.
Mal looked past Prison Tat Pat at the red light on his camcorder. He brushed hair out of his face. He said, "I work for Home Depot. I get stock options, but I don't trust the market."
"He won $250,000 playing one them scratch cards," Gus said. "Now he's got a house that's worth eighty grand on the outside, and about two hundred grand on the inside."
Prison Tat Pat didn't respond. He said, "So I lost my job—and I used to be the stockbroker for the likes of Sheb Wooley and Porter Wagoner and Boxcar Willie, you know—and Emma left me, and I decided that I was going to do what I've always wanted to do. I sold my house, bought an RV, and am on my way to Myrtle Beach. I tattooed myself on the right hand, but I can't decide on what I want to do with the left. Maybe I'll print out B-R-I-C-K. Or S-O-L-I-D. Or C-O-I-N. Not only am I going to prove that I can keep up a conversation with normal people, but I'm going to prove I have a dangerous side to me. Emma said she thought I was too safe, too absorbed. So here we are." He turned to Gus and said, "If you got moonshine, then I'd like to buy some moonshine. If you don't, then I guess I'll take a Miller Lite."
Windshield got up off his stool and looked down at the river. He said, "Is that your Winnebago nose down in the river? That ain't safe."
Prison Tat Pat hadn't used the parking brake. He said, "I would cuss, but I don't want it on camera."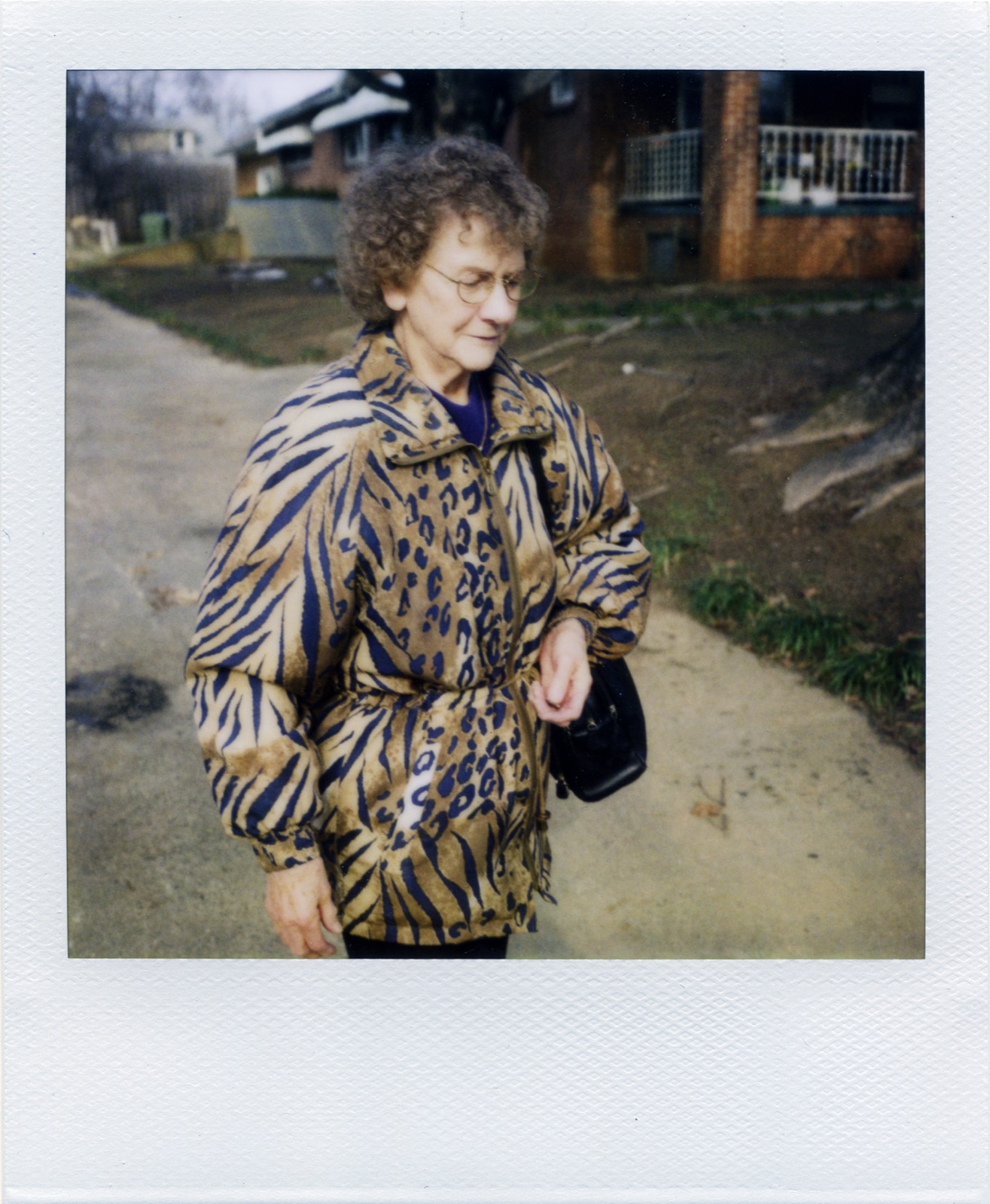 Mal Mardis's cell phone began to ring in his left-side pants pocket. It came out James Taylor's "Fire and Rain." Brenda was always changing his ringer tone, as a joke. He spent a month showing people plants at work while his pants rang out parsley, sage, rosemary, and thyme before he figured out what his wife was doing.
Mal pulled his phone out and read "Brenda" on the read-out. It kept ringing. He shrugged, looked at Gus, and answered. He said, "Man, you won't believe what happened down here. I went down to the One-Hour Photo place—they're closed because the UPS guy didn't bring the right chemicals or something—so I stopped by Gus's place to ask if he knew another photo shop, and this guy walked in saying he's the reason why Merle Haggard and George Jones have so much money, and the next thing you know his RV's in the river. You wouldn't believe it!"
Brenda listened. She said, "I just realized that I don't have enough grout. I need more grout. Now, sometimes they don't have it marked right, so I want you to go into Lowe's and open up the ten pound bag of Keracolor Gray. It's supposed to be something called 'Gris Gray.' But I opened up some Gris Gray that ended up being red. Originally I thought about using red, but I looked at it and didn't like it. They got some kind of grout they call Rouge Red, but I don't want that. I want Gris Gray. I need one more ten pound bag of Gris Gray."
Mal held the phone away from his head. Down on the riverbank, Prison Tat Pat and Windshield looked at the Winnebago. Brenda didn't seem upset that he was in the bar already. He said, "I'll get right on it. This might take some time. Gus says the next closest one-hour picture place is about thirty miles away."
"Have you got the frames yet?" Brenda asked.
"Yes. Yes, I got the frames. I went straight to the Kmart and got the frames. Noir Black, just like you said."
After he pressed the hang up button he pushed it down hard so as to turn off the phone altogether. Gus said, "It ain't called 'gris gray,' you idiot. That just means French gray, English gray. It means gray-gray. Just like 'noir black' means black-black. French black, English black."
Gus lost his reputation. Mal said, "How do you know that?"
Gus turned around and said, "I should maybe call the law. I'm thinking this guy is in some trouble we don't need to know about. One thing we need to do is be careful about not blurting out how we got those plants upriver. Last thing we need is for some hammerhead we don't know to find out about the crop."
Mal said, "It's a good thing Windshield has no memory."
They didn't think about how the camcorder still ran.
Prison Tat Pat and Windshield returned. Pat said, "That's all right. I can pull that one out of the water and get it to a mechanic and lease me another one in the meantime." He sat down and said, "Miller Lite ain't doing it for me. Do you know how to make a perfect Manhattan? You got you any cherries back there?"
Windshield said to Prison Tat Pat, "Frankie Perkins once had a girlfriend they called Cherry. I went to his funeral on Sunday, but she didn't show up there. He asked about her, though."
Pat Taft said, "You kind of remind me of Frank Sinatra, my man. One time Frank and all his boys came to Nashville, back when I lived there. Well, let me tell you, they say that Nashville cats know how to party hard, but they ain't got nothing on the old Brat Pack." Gus said nothing about the misnomer. "They was wanting to smoke some dope? And I just happened to have some with me? The next thing you know—they got Sammy Davis, Jr. to pop out his glass eye. Then old Frank took some screen and put it in the empty eye socket, you know. Then he pinched a good bowl down there. You had to hold Sammy's nose clamped and inhale from his mouth. It was the damnedest bong I ever hit in my life. Good old Sammy Davis, Jr."
Mal sat up and looked at the Winnebago. He said, "You say your ex wants to know that you can act right in front of people? I haven't ever studied up on the etiquette books, but maybe you shouldn't be telling her about smoking the marijuana." Mal looked at Gus. He gave a look that let Gus know that this was Mal's way of changing the subject.
"She was there!" Prison Tat Pat said. "Hell, man, she was there! Well, I take that back. She might've been off showing Joey Bishop and Peter Lawford Tootsie's Orchid at that point, I forget."
Gus said, "You full of shit, man. I was going to hold off, but I call bullshit on all this. You ain't much more than forty years old. Joey Bishop and Peter Lawford were long gone from the Rat Pack by the time you could've been old enough."
The bar's telephone rang. Gus stared at Prison Tat Pat. Mal said, "If that's for me, I'm not here." It rang another twenty times before stopping. "It was for me."
Pat Taft placed his right palm up. He looked back at his camcorder and said to the lens, "Tell them, honey. Tell them it's true." He drank his Manhattan—which was really only bourbon and a splash of Cheerwine mixed together—and said, "You some kind of racist? If you're some kind of racist judging me because I pinched down Sammy Davis, Jr.'s nose and intook weed from his face, then I don't want anything to do with you. It wasn't like I was kissing him."
Gus shook his head. "I'm not a racist. You might just be in the wrong place, buddy."
"Okay. As long as you ain't a racist. I handled both Charley Pride and B. B. King at one time. Say, this is good," he said, drinking Gus's version of a Manhattan. Prison Tat Pat looked back at the camera. "Hey, I'm not slurring my speech or anything."
Mal Mardis thought, I should call up Brenda and ask her to meet me here. She could look at Prison Tat Pat and understand that living with a lottery card–scratching drunk isn't all that bad.
Pat Taft said to Gus, "You know anyone around here with a tow truck with a winch? You mind if when I pull out the RV I leave it here for a while till it dries out and I can sell it? I'll pay you rental space. I'll pay you whatever they charge at one of those RV storage places."
Gus said, "Beer's five dollars a can. The Manhattan's ten." They weren't, but they would've been in Nashville, he figured. Gus liked to memorize all the bar prices from around the nation, just in case a stranger walked in. People used to make fun of him for knowing what the going price was for a margarita in Los Angeles, a gin fizz in Detroit.
"You take credit cards?" Prison Tat Pat asked. "You got an ATM machine?"
"The answer's 'no' to all of your questions, going all the way back to the tow truck."
Gus poured a bourbon and placed it in front of Mal. He said, "Three bourbons, two beers. Your tab's six-fifty." Prison Tat Pat didn't flinch at obvious favoritism. He smiled at the bartender, then back to his camcorder.
Mal got up to go to the bathroom. Inside, he called his wife.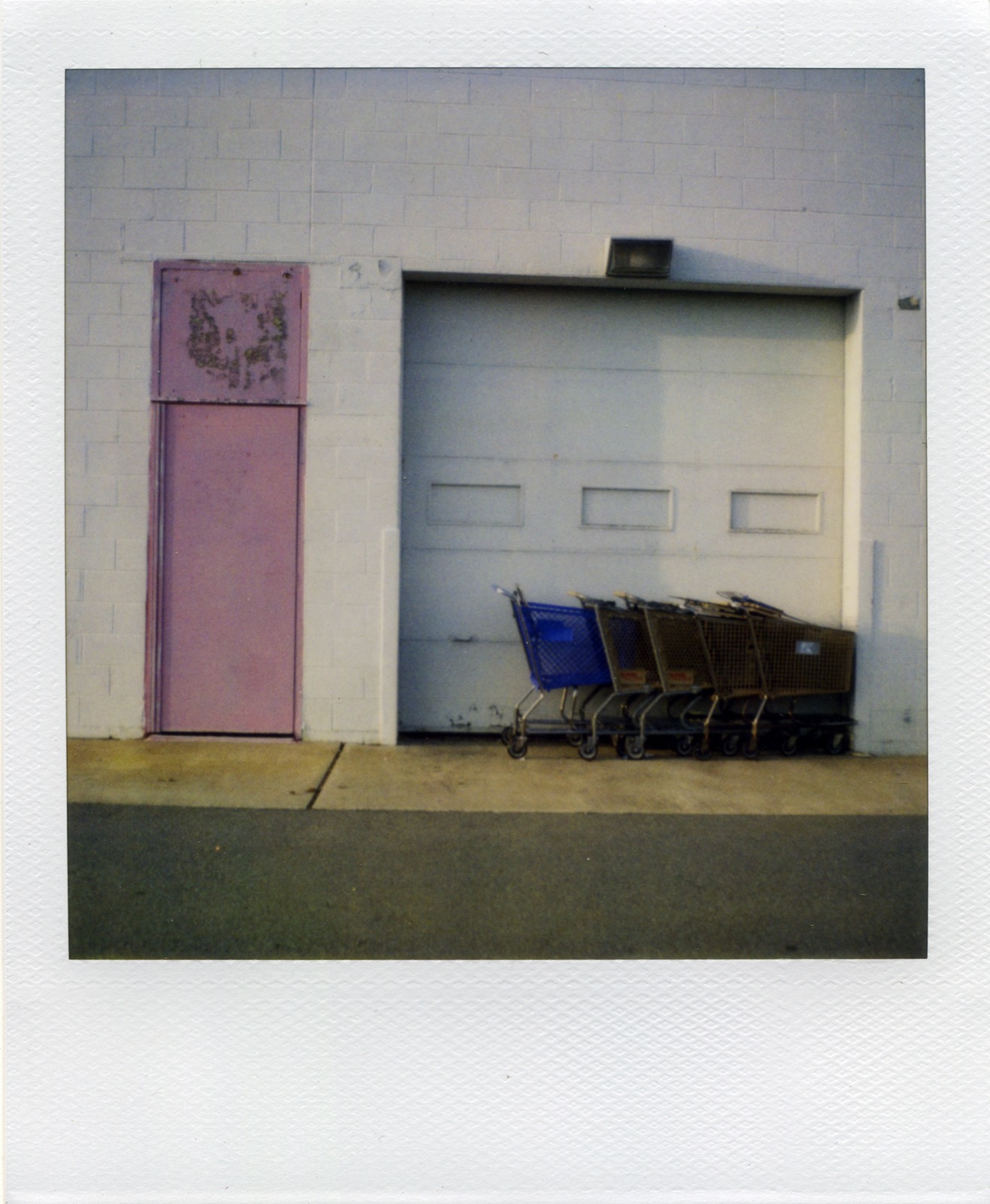 Windshield finally caught up with the conversation and said, "You used my head for a bong, you might get a mouthful of glass. They say I still got little chunks of glass stuck in my face."
Mal came back from the bathroom and slid his bourbon toward Prison Tat Pat. He said, "You might need this more than I do. Hey, Gus, make me some kind of vodka drink and set it in front of my seat. Brenda's on her way over and y'all need to say I didn't drink any brown liquor. I need to run over to the closest place that sells frames so it looks like at least I got that far."
Gus said, "I tell you what. Stranger from Nashville, you drinking any more Manhattans?"
Pat Taft said, "They call me Prison Tat Pat."
"I need me either some real cherries in a jar, or a couple more bottles of Cheerwine soda, Mal. Whichever you come across first."
Mal said okay and left. He got in his pick-up and made sure to keep one foot hard on the brake before getting in reverse and popping the clutch. He looked down at the bottom side of the Winnebago and thought about how it resembled a lodged metal turtle of sorts. He thought, That guy did it on purpose, so we'd all feel sorry for him.
Mal drove his truck south on Saluda Dam Road not more than two miles before coming up on a Dollar General store he'd never noticed. He went inside, brought twelve frames they had on the shelf up to the check-out, and read the cashier's nametag. It seemed misspelled. "Hey, Maime, I got a lot of pictures I need behind glass. You think y'all got any more of these things in back?"
Maime looked at Mal hard. She chewed gum. She said, "You might want buy breath mints. Cop comes in here smells you, charge for public drunk."
Mal picked some Tic Tacs off the counter. He shoved them beside his stack of frames. He said, "I know, I know. I normally don't drink this early, believe me."
"I ain't judging you none," Maime said. She picked up one frame, studied it, and yelled toward the back of the store, "Hey Rena! Rena! Go in back and see we got any more these big frames." To Mal she said, quieter, "How many you want?"
"I need another dozen."
Rena called from the back, "We got some. I know where they are."
"Fifteen more!" Maime yelled. "Not the little ones. The noir black ones."
Mal laughed out loud. Maime cocked her head as if to say, "I'll call the deputies on you, son." She said, "What?"
He shook his head. He stepped back and picked two sixteen-ounce bottles of Cheerwine out of the point-of-purchase soft drink cooler. He set them on the counter. Maime ran them across the electric eye and placed them in one yellow plastic Dollar General bag. Mal said, "Nothing. I'm just laughing at my own wife." He explained how she renovated rooms then put pictures up on the wall of the old room.
Maime said, "I'd like to meet her. Damn. That's a good one. Back when I lived in Rock Hill, I had me a second husband used to make a big production out of painting the bedroom about twice a year. Word was someone got shot in there before us, and Byron thought the blood still bled through. Anyways, he'd paint a different color every time he painted and always leave a little square down behind the bed to show what the last color looked like. It looked like a gotdang weird checkerboard by the time I finally had enough and moved out."
Mal tried to imagine what she talked about. Rena brought the fifteen extra frames, which he bought without correcting anyone. There would come a time, he knew, when he'd need to fill up the walk-in closet with photographs of the old walk-in closet. I'll have a head start, he thought. To Maime he said, "Where in the world is 'Raw Kill'?"
"Rock Hill's up by Charlotte. You ain't ever heard of Rock Hill?"
He shook his head. He paid in cash and said he didn't need a bag. "Raw Kill," he said on his way out of the store. "Raw Kill, Raw Kill, Raw Kill." He said, "Maim me. Maim me. Maim me. Raw Kill."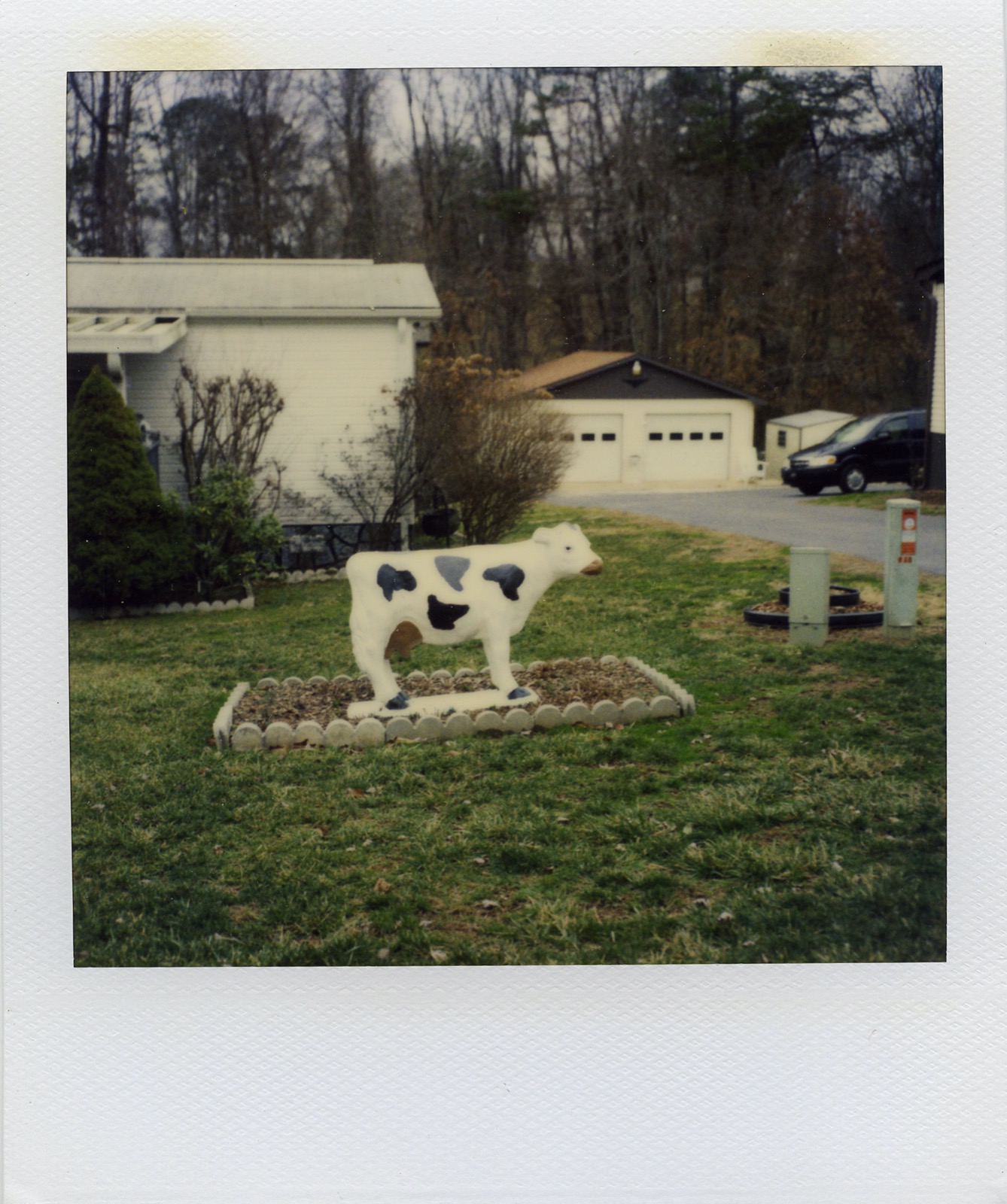 Mal was surprised to not find his wife's car parked in front of Gus. He walked in to find Rodney Sheets sitting in front of what Mal assumed was his last bourbon ordered. Mal said, "You off not doing chores today, Rodney?"
"Pretty much. Is this your drink? I been here ten minutes. Where'd everybody go?"
From where he sat, on the other side of the camcorder, Rodney couldn't see the river. Mal pointed and said, "We had a little episode earlier. This guy let his RV slip on down into the river."
Rodney got up and looked. He said, "Gus won't mind if I just keep a tally," and reached across the bar for a plastic cup. Then he walked around the bar and grabbed a quart of bourbon. He said, "No, I don't have any chores today. Wife's gone off to spend some time with her old college roommate in Chattanooga." He grimaced to himself. Rodney didn't like to let on that his wife went to college or that he taught American literature to ESL students at one of the satellite campuses. As far as Mal or Gus knew, Rodney harvested marijuana on the banks of the Saluda in order to make ends meet, just like everyone else did.
"If you don't want strangers knowing your business," Mal said, "don't say anything in front of the camera. This old boy wants to make a film of himself for his run-off wife, or something. I might didn't catch everything he said."
Rodney walked back around the counter and turned off the camera. He said, "No problem." Then he changed barstools in order to look down at the Winnebago. Gus had his arms outstretched. Prison Tat Pat nodded. Then they both looked downstream before trekking uphill.
"I'm definitely going to need a tow," Pat Taft said back inside the bar. He looked at Rodney Sheets and said, "Prison Tat Pat," and stuck out his hand. "You can sit there, I guess. You won't be in the way." Pat Taft sat down to the right of Rodney. Mal thought, There are a dozen barstools here and we're sitting three together like fools.
Gus came in and said, "If it tears up my land, you're paying me some money." He handed over a cocktail napkin that he'd stolen from another bar. "Sign your name here at the bottom and I'm going to fill out an IOU if it costs me money in grass seed and whatnot," he said to Pat Taft.
"And you got it on film," Pat said, pointing his thumb to the camcorder. Mal and Rodney said nothing.
The door behind them opened, and again Mal inwardly cringed. But it was Maime. She said to Mal, "I figured you'd be here," and plopped down the two bottles of Cheerwine he'd forgotten to pick up off of the Lazy Susan plastic bag dispenser. "You forgot these. Well, I admit that I forgot them, too."
Prison Tat Pat said, "Now we're talking! Say, do you know the country superstar Jeannie C. Riley? I'm the one who talked her into changing over from bonds into goldmines. See here?" Pat showed off his knuckles.
"You off work?" Gus asked. "You want you one them rum drinks?"
Maime said, "I tell you what I want. I want me a new job. Me and Rena ain't exactly getting along so well. Me and Rena, and me and Cindy, and me and whoever the manager is today. I need me a job either waiting tables or bartending."
Mal thought, Me need some attention.
Gus said, "Well I'll keep you in mind."
"What's with the camera?" Maime said. She shook hair out of her eyes and smiled at the lens. "It ain't on, you know."
Prison Tat Pat said, "Damn. What happened?"
Rodney Sheets said, "The lights flickered in here a few minutes ago. Maybe it turned it off." No one thought about how the camera wasn't running on electricity.
"What happened to Windshield?" Mal said. "Where's Windshield? His moped's still out front."
Maime said, "Turn it on."
"Do you know that 'Harper Valley PTA' song? I'll turn it on if you sing the 'Harper Valley PTA' song," Prison Tat Pat said.
"I know that one, and I know some more," Maime said.
Mal Mardis looked out the window. He watched as Windshield emerged wet from beneath the carriage of the RV. He had a rope in his hands, and Mal knew from experience that the other end held a grappling hook Gus kept nearby in case anyone ever needed to drag the river.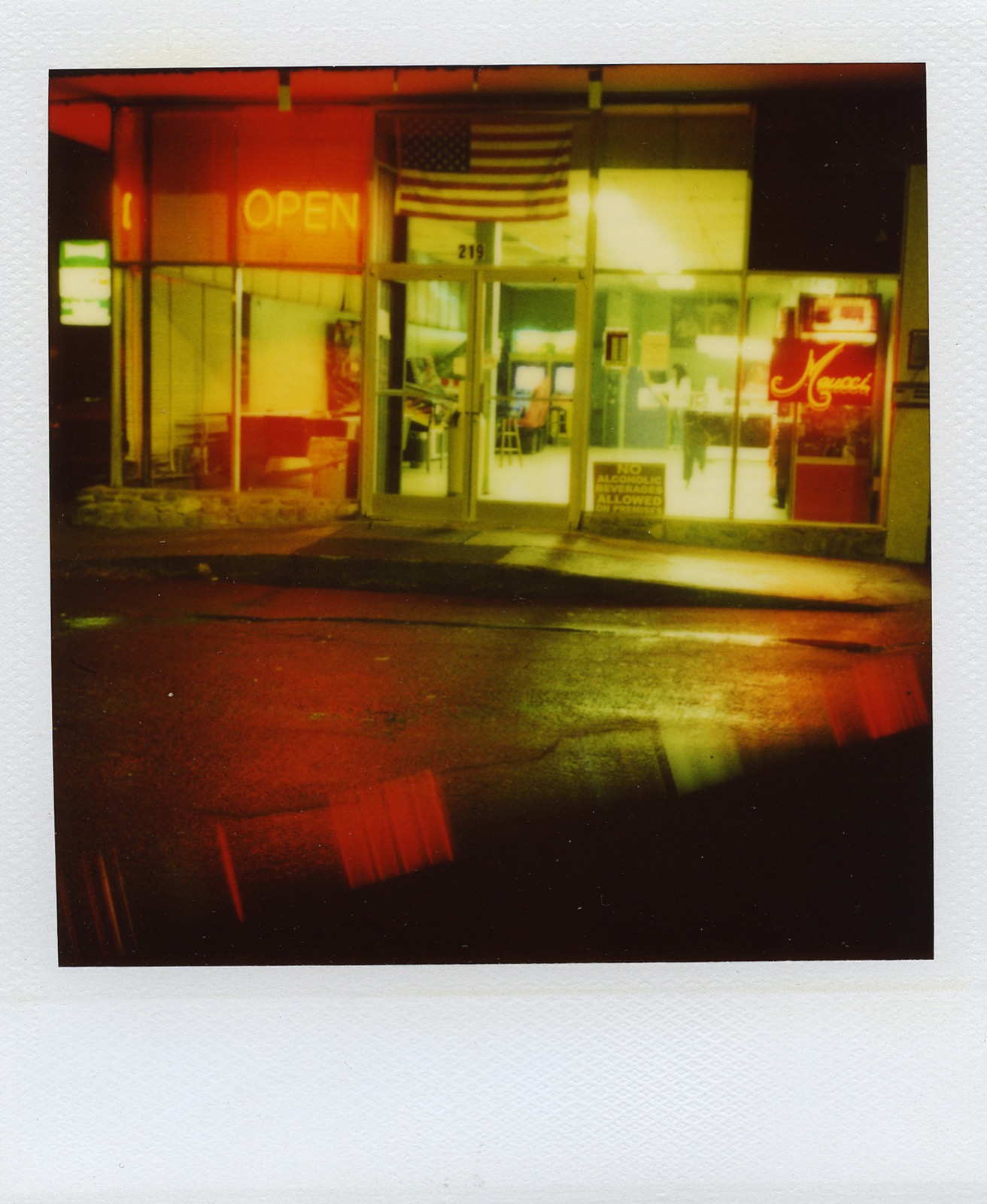 When Brenda showed up, covered in grout, paint, caulk, sawdust, and glue, Maime stood in the center of Gus, her legs spread apart unnaturally, belting out "I Fall to Pieces" into Prison Tat Pat's camcorder. Mal sat at the bar smiling; he lifted his vodka tonic toward his wife. Rodney Sheets kept his back to the spectacle, and Gus looked up from behind the bar as if ready to pull out his pistol.
Windshield had looped the rope around one of the building's smooth, round pine pylons that served as supports for the back end of Gus's establishment. He tied the end to the back of his moped and revved the tiny engine, faced toward the non-submerged end of the Winnebago. Rodney Sheets said, "You might want to go downstairs and tell that old boy he's going to pull this bar off its foundation, if it works. And it won't work, by the way."
Gus turned around, cursed, and told Mal that he was in charge of the bar for a minute. Brenda arced around Maime and said, "I called up One-Hour Photo and the man said they haven't had problems with deliveries. He said they were open for business."
Mal got up from his barstool and went around to Gus's side. He said to his wife, "Let me fix you a little something." He raised his voice. Windshield's moped sounded like a chainsaw below.
"Okay. Fix me a triple scotch. Is that the most expensive drink there is?"
Maime finished up the song, extending the word "pieces" into a trill of about twenty syllables. She said, "I won karaoke one night doing that song."
Prison Tat Pat said, "I'mo tell you what. You stay in touch with me, and I'll get you a Nashville contract. Or at least one in Branson. I know everybody there is to know. Well, to be honest, there's one record producer we can't talk to seeing as I had him invest in a mutual fund called GUNK—they specialized in Guyana, Uganda, Nigeria, and Kenya. That didn't quite work out like some people thought it would." Prison Tat Pat turned to Brenda and said, "Well hello there."
Brenda took her triple scotch from Mal and threw it in his face. She said, "That was good. I'll have another."
They all heard Windshield yell "No!" and gathered at the counter, looked out the window. Either the rope broke or the knot untied, and Windshield rammed into the back of the half-sunken Winnebago at thirty miles an hour. Rodney Sheets said, "If this were a movie, the post would've come loose downstairs, and all of us would've fallen down to the ground. Rising action, climax, denouement. Traditional development. I guess things don't work out around this part of the South like they do in movies."
Mal poured his wife another scotch. He only poured two shots, though. "You need to pace yourself," he said, laughing. He shook booze out of his hair. Mal said, "Go ahead and throw it," but Brenda took a sip and placed the cup down. They all looked down at Windshield. He tested both arms, then felt his face. "When he comes back up here," Mal said, "let's all call him Bumper. Tailgate. I bet he won't even notice."
"Traditional development," Brenda said. "Where's the film rolls? Give me the film and I'll go get it done myself."
"I'll do it right now," Mal said. "I promise. Let me just finish this last drink and I'll do it myself." Brenda stuck out her hand.
Mal fished in his pocket and handed her the rolls.
Prison Tat Pat said, "I need him here to help me get my RV out of the water."
Brenda got up. She looked at Maime and said, "You should go to Nashville. From what I hear, there's a lot more opportunities for karaokeists there."
Prison Tat Pat nodded. He said, "Let's all live dangerously and try to pull my RV out of the water. It'll be fun. I'll buy drinks for everyone if it works out right."
Brenda didn't respond. She walked out of the bar, got in her car, sat there a moment, then returned to Mal and his new comrades before they emerged from the bar to dislodge the Winnebago. Maime now sat at the bar next to Prison Tat Pat, the camera turned their way. Mal stood at the end of the counter, and Rodney used the bathroom. Brenda walked slowly so as not to spook her husband and said, "I might as well confess, even though I'm still mad at you for coming here."
Mal said, "What now? I'm just going to help these people, Brenda. That's it."
"Yeah, yeah, yeah. I was going to say, you didn't need to get the pictures developed anyway. I changed my mind. That gris gray grout would've stained too much. I'm going to . . . "
Was she going to tear up the tile and re-grout the entire project? Mal wondered. Brenda stopped in midsentence, for she overheard Prison Tat Pat's conversation. Pat was in the middle of saying, "I can't believe no herbiculturalist ain't thought of it before. But I know a man in Nashville who's right at the brink, and I'm investing all my money in him."
Brenda said, "Say all that again. Hey, man from Nashville, start your story over."
Prison Tat Pat said, "Pat Taft. They call me Prison Pat Taft." He spoke louder, obviously for the camera. "I got a good acquaintance who has developed bonsai grass. It'll grow two inches, and that's it. Never needs cutting, you know. You plant it, you water it, it gets two inches high, and you're done. It's going to revolutionize the lawn care business. Hell, once this spreads nationwide, it'll cause enormous unemployment for people who cut grass for a living. It'll knock out John Deere lawnmowers. Snapper. Husqvarna. Murray push mowers. There's already a bonsai grass out on the market, but it ain't as good as my friend's will be."
Mal Mardis sat down at the nearest barstool and dropped his head on the linoleum. He didn't bring up how he managed the garden center at Home Depot. Mal thought, It'll knock out miniature golf courses seeing as everyone would have one in their front yard. Eventually, it'll cause my unemployment, and then I'll be stuck at home.
Brenda kissed him on top of his head and spit gravel out of the parking lot, but not in an angry way, Mal understood. No, she left excited. Already he envisioned how her next project would involve taking up entire squares of sod and replacing them. He tried to imagine what his yard would look like with 8 x 10 photographs of the old lawn. Would Brenda nail them to the trees? Would she balance them right on the ground? Would she obtain and blow up one of those satellite photographs of the housetop and surrounding land as it is now, and maybe glue it to the front door, the driveway, the mailbox?
When Windshield returned muddy-kneed, wet, and bruised, Gus followed holding the grappling hook. Gus checked his bottles behind the bar and asked who'd gotten into the scotch. Mal thought, This is how people end up making what strangers call a rash decision. He thought, If we get that RV out of the water, I'm getting in.
He asked for water. He said, "I need to lay off the chemicals and sober up."
Two weeks later he'd think the same thing, once he figured out that Prison Tat Pat viewed his own videotape, heard what Gus and Mal had to say about their marijuana plot, then snuck back onto the property and down the river—maybe with Maime at his side—in order to harvest their entire crop. Mal would tell Gus that maybe it was for the best. That's the way things run around here. He'd point out that if he sold off the pot, then he'd have a bunch of money. Soon thereafter he'd spend that on scratch cards, and he'd win. Winning money, as he had learned, wasn't necessarily good fortune, at least not for people like him.

---
Enjoy this story? Subscribe to the Oxford American.