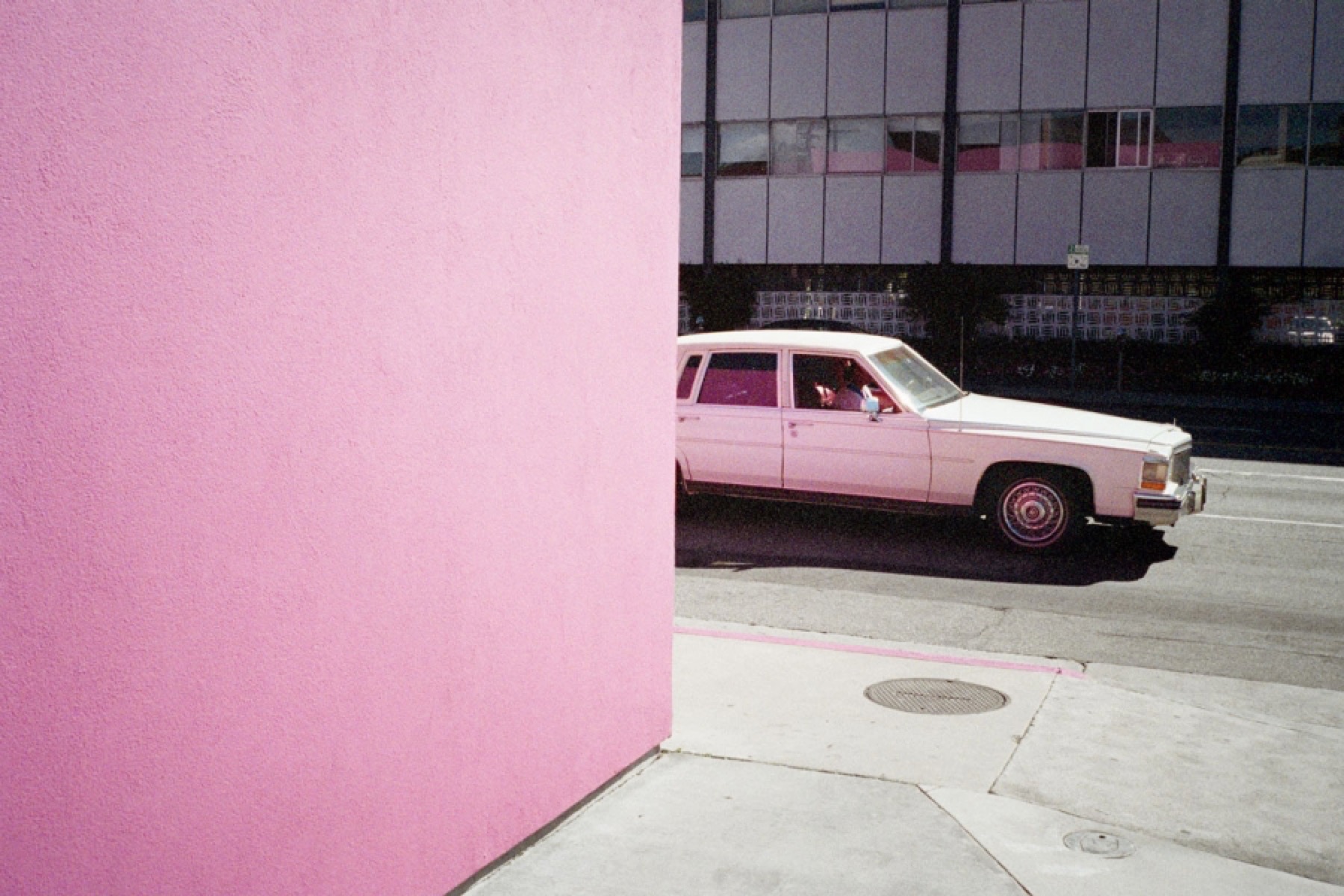 Untitled photograph (2011), by Tatum Shaw, from the series AlsoHere
Taking Off
By Eliza Borné
A Letter from the Editor
---
In "The Beautiful Hunt," Anne Gisleson writes of the "personal hurt of the headlines" and the claustrophobia of grief. She is writing specifically of how the opioid epidemic affected her family in New Orleans. As I read her stunning essay while sitting in Little Rock this spring, her words cut close in another context.
To live in Arkansas over the past few months was to enter a previously unfathomable kind of hell. On February 27, our governor set eight executions across ten days in April—a pace unequaled in contemporary U.S. history. At a time when the national opinion of capital punishment continues to wane, the lethal injections in Arkansas would begin on the day after Easter, a bit of grotesque symbolism frequently noted in the countless op-eds, cable news specials, and international stories covering what many considered to be a humanitarian crisis (a crisis that TV news reporters often discussed with a tenor that reminded me of commentators in The Hunger Games).
In my household, this season brought a heavy cloud of darkness. My husband, a capital defense lawyer, was at the center of the storm; the condemned inmates were his clients. As he worked interminable days for weeks on end, I started to keep a list of phrases I hope to never hear or speak again, among them: "historic spate of executions," "assembly line killings," "state-sanctioned murder." If you read the headlines, you know that the defense lawyers were successful on some counts—and they were unsuccessful on others.
"Against most things you can obtain security, but when it comes to death, we all live in an unwalled city." Anne quotes this line from Epicurus as she mourns her nephew's heroin overdose, copes with "our mortal vulnerability," and finds some measure of relief in an impromptu road trip with her sons to "the End of the World," a.k.a. Venice, Louisiana. As she drives south, Anne tantalizingly describes "that taste of breaking free." It's an appealing idea: escaping daily life, perhaps untangling oneself from something painful.
Sometimes all we can do is get the heck out of town.
For the second year in a row, our summer issue contains a special section of Southern Journeys. In typical Oxford American fashion, these five journeys aren't your average trip itineraries or travel guides, though we hope they'll encourage hunger for exploration: physically, intellectually, even spiritually. In addition to Anne Gisleson's examination of "existential parenting"—and the solace of a few hours in the car, her daytrip inspired by Eudora Welty's "No Place for You, My Love"—we offer essays by four more infectiously curious writers.
John O'Connor, who last contributed to this magazine the story of a search in the Everglades for outlaw E. J. "Bloody" Watson, faces a different kind of mystery in "Georgetown One Stop." Why is Arkansas's White River–caught catfish so good? And how soon can he come back to eat more of it? John writes reverently of these "hallowed catfishing grounds," tracing the provenance of the humble river fish and blissfully recounting the first time he tried a bite of it at an unassuming restaurant. One thousand miles away, Molly McArdle turns her attention to an ancient pile of sand. After a childhood spent on the Outer Banks, Molly returns as an adult to the popular—and vanishing—islands. Her quest takes us through shipwrecks, a ghost town, a drowning cemetery, and a "fickle maze of sandbars," as well as deep into the origin story of an Outer Banks founding family, as she ponders the future of one of the most vulnerable places on earth.
Few contributors are more dear to our readers than Jamie Quatro, who over the years has written about many of her fascinations: Barry Hannah's syntax, Flannery O'Connor's prayers, Mississippi band the Hilltops. This time, she stays close to her home on Lookout Mountain, visiting former houses of worship: "lurking, researching their passionate beginnings, early flourishings, eventual founderings, and final closures," in an elegiac story of the Southern church and all its imperfections and glories (paired with photographs by Maude Clay, the OA's original photo editor). Finally, in "Set Forth," Joel Finsel profiles Aaron Bell, founder of the Great Hitchhiking Race, an annual dash from Van, Texas, to North Carolina's Pisgah National Forest, and mines the history of thumbing a ride. In our moment of political division, Joel sees value in this derided mode of transport. "When we hitch, we make ourselves vulnerable," he writes. "We get to know unfamiliar people, and it allows for a kind of unpredictable magic."
The OA's year-long twenty-fifth anniversary celebration continues. We welcome the return of the magazine's second editor, Roger D. Hodge, with an essay about his childhood in the Texas borderlands (pulled from his excellent new book, Texas Blood, out in October). And in these pages you'll find the second of three excerpts from Jesmyn Ward's forthcoming novel, Sing, Unburied, Sing. Jesmyn, who published in the OA early in her career, is one of the most accomplished Southern writers of her generation. I can think of no better way to honor the OA's legacy than by continuing in our tradition of featuring well-known talents like her alongside emerging voices.
It is with great delight that I introduce two phenomenal fiction writers. Van Choojitarom (publishing under the name Van Diamondfinger)—who grew up in Sarasota, Florida, and graduated from the Iowa Writers' Workshop in 2014—makes his print debut with the publication of "The Domestic Front," a disturbing, hilarious story set in the "Remote Near Future." ("It is a time when irony and antibiotics have failed," he explains via email. "Self-driving cars sometimes go feral and abduct their owners. Things have grown smart and cunning in proportion to how tired and weary people have become. In short, it is a time not at all unlike today.") As this issue was heading to press, Gothataone Moeng prepared to graduate from the MFA program at the University of Mississippi. With her work, Gothataone, who hails from Serowe, Botswana, is interested in finding small moments of pleasure in the midst of difficult circumstances; "Botalaote Hill" is set against the AIDS epidemic in her native country. In the middle of this coming-of-age story, Gothataone places us at a traditional wedding ceremony, where a woman dances "slowly, proudly, seemingly uncaring that her headscarf had slipped off her head to reveal her cornrows." Her daughter watches, reluctant to observe this intimate moment, "a small, private smile" on her mother's face.

---
Order the Summer 2017 issue today or subscribe to the Oxford American.