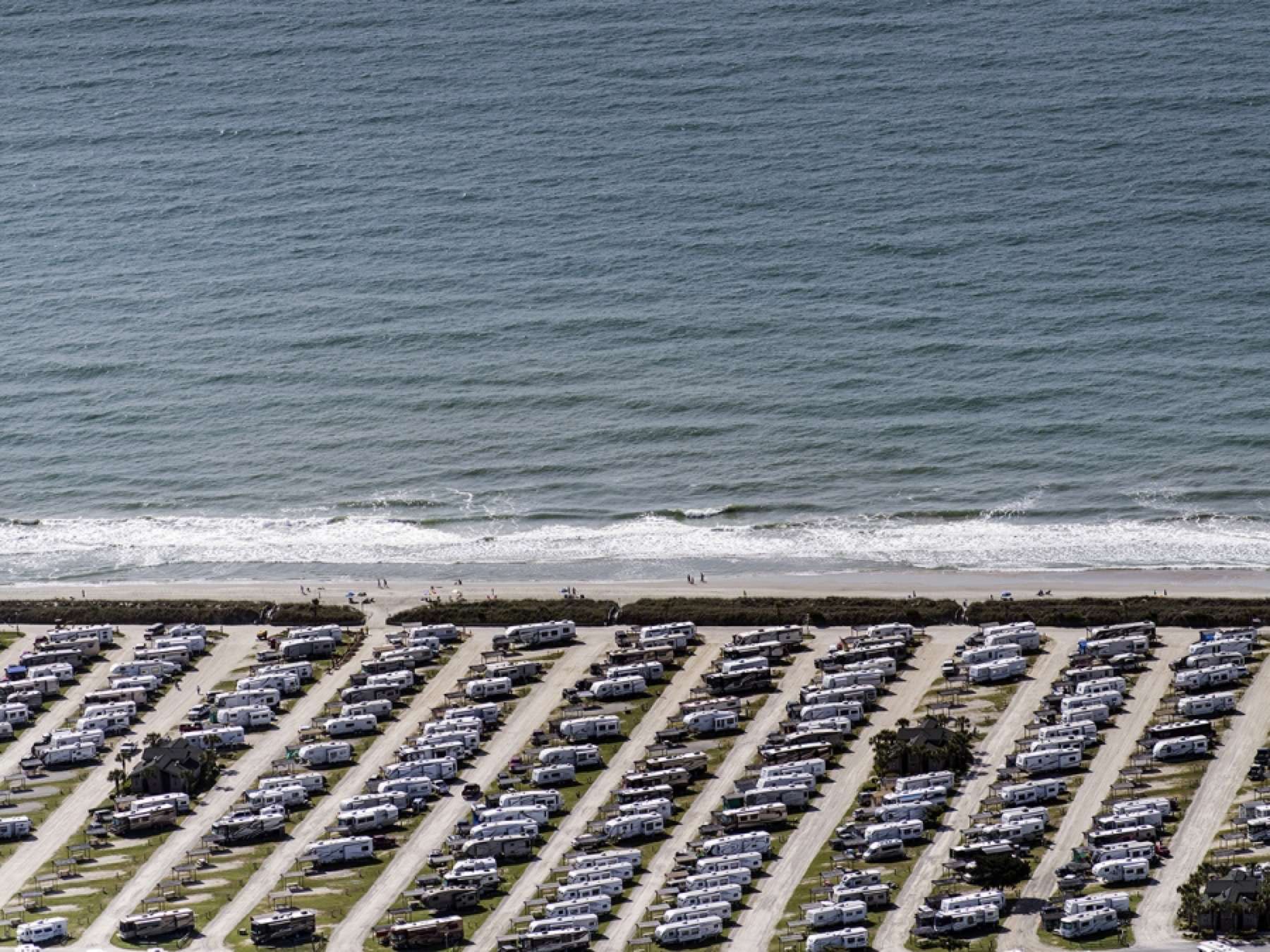 All images © J Henry Fair. Courtesy of the Columbia Museum of Art
Current and Ephemeral
By J Henry Fair
Artist: J Henry Fair

Project: Before The Storm: A Photographic Study of America's Coastline

Description: Comprising less than 10% of our land area, today's coastal counties house 39% of our population, and are responsible for 45% of our GDP, a concentration that is projected to increase. Climate change is predicted to increase storm activity, which will directly impact littoral areas. Before The Storm: A Photographic Study of America's Coastline is an aerial photographic documentation, a portraiture, of the current and ephemeral American coastline. This selection includes images from Eyes on the Edge: J Henry Fair Photographs the Carolina Coast, an exhibit at Columbia Museum of Art closing on October 23, 2016. Will South, chief curator at Columbia, responds to Fair's vision:
The man-made and the natural are competing for the same space. That competition is at the heart of Henry's enterprise: how does our industrious and not-always-well-meaning species get along with Nature? We are of course a part of nature, but so often we seem to be at odds with it (and thus with ourselves). Henry gives us beauty in large doses and that beauty sucks us in to a very large narrative where we can't help but see that what compels us—the land, the light, the color—is at risk. Cookie cutter houses and rows of cars lie stacked up along the shore. If the coast is to stay beautiful, what has to change? What do we stop doing, and what do we start doing? Henry's work prompts viewers to ask these questions.
---
Eyes on the South is curated by Jeff Rich. The weekly series features selections of current work from Southern artists, or artists whose photography concerns the South. To submit your work to the series, This email address is being protected from spambots. You need JavaScript enabled to view it.This email address is being protected from spambots. You need JavaScript enabled to view it..