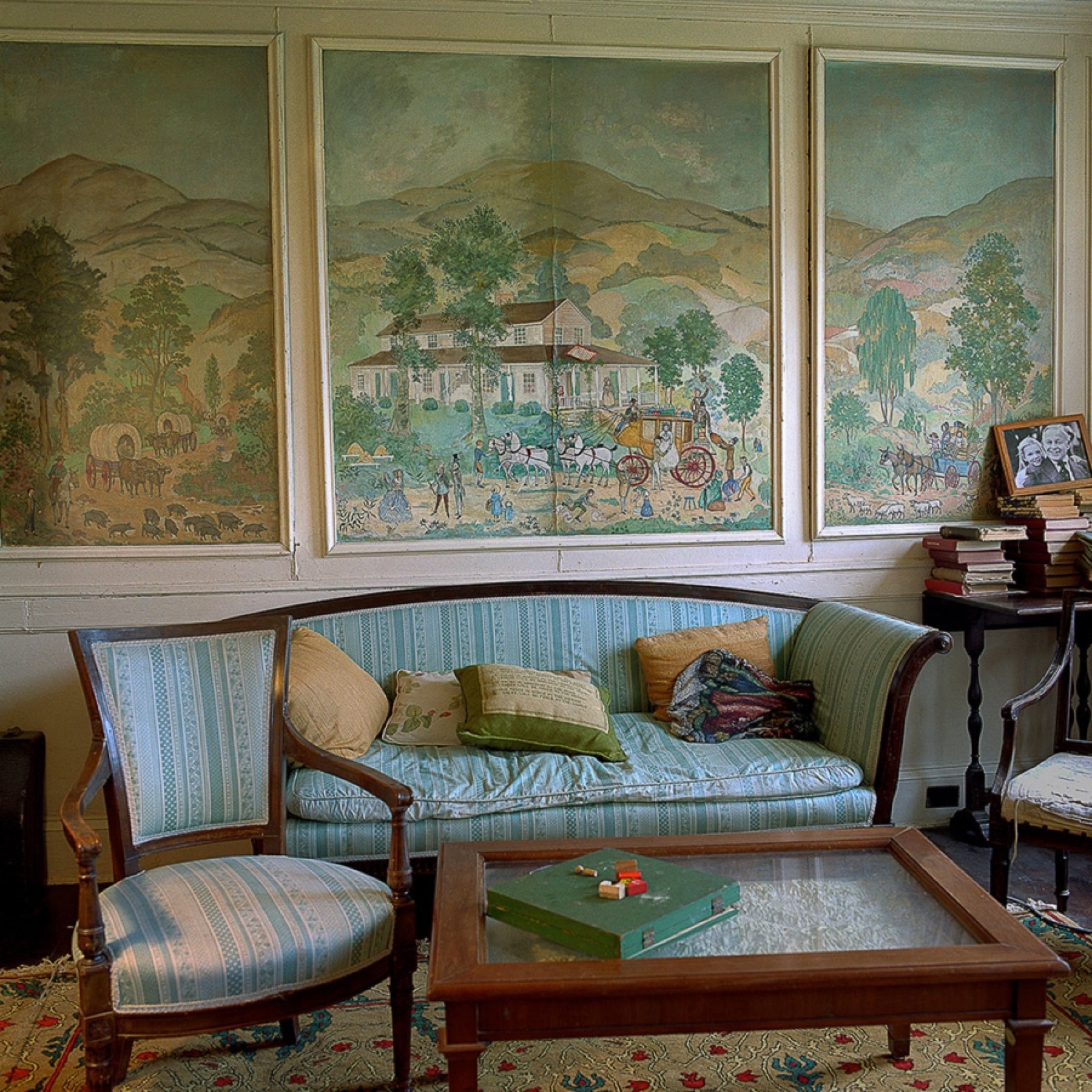 The Mural Room, November 2005. All photos by Ken Abbott
Intactness and Continuity
By Ken Abbott
Artist: Ken Abbott
Project: Useful Work
Description: In 2004, Ken Abbott chaperoned his daughter's preschool class on a field trip to Hickory Nut Gap Farm in Fairview, North Carolina, in the Blue Ridge Mountains. Astonished by the beauty of the house and the site, and particularly the old inn, which, he writes, "had an intactness and continuity with its past that was rare and notable," over the next five years, Abbott returned to the farm to photograph it and learn more about its history. Jim and Elizabeth McClure established the farm in 1918, and their descendants operate it today.
"Everybody wants beauty," Elizabeth wrote in a letter to Jim prior to their marriage. "It seems always to quicken your sense of being alive and that means happiness and peace and a blessed conviction that you are really necessary in the scheme of things."
Useful Work: Photographs of Hickory Nut Gap Farm is available through Abbott's website.
---
Eyes on the South is curated by Jeff Rich. The weekly series features selections of current work from Southern artists, or artists whose photography concerns the South. To submit your work to the series, email Jeff at This email address is being protected from spambots. You need JavaScript enabled to view it..