Writing on Writing
By Oxford American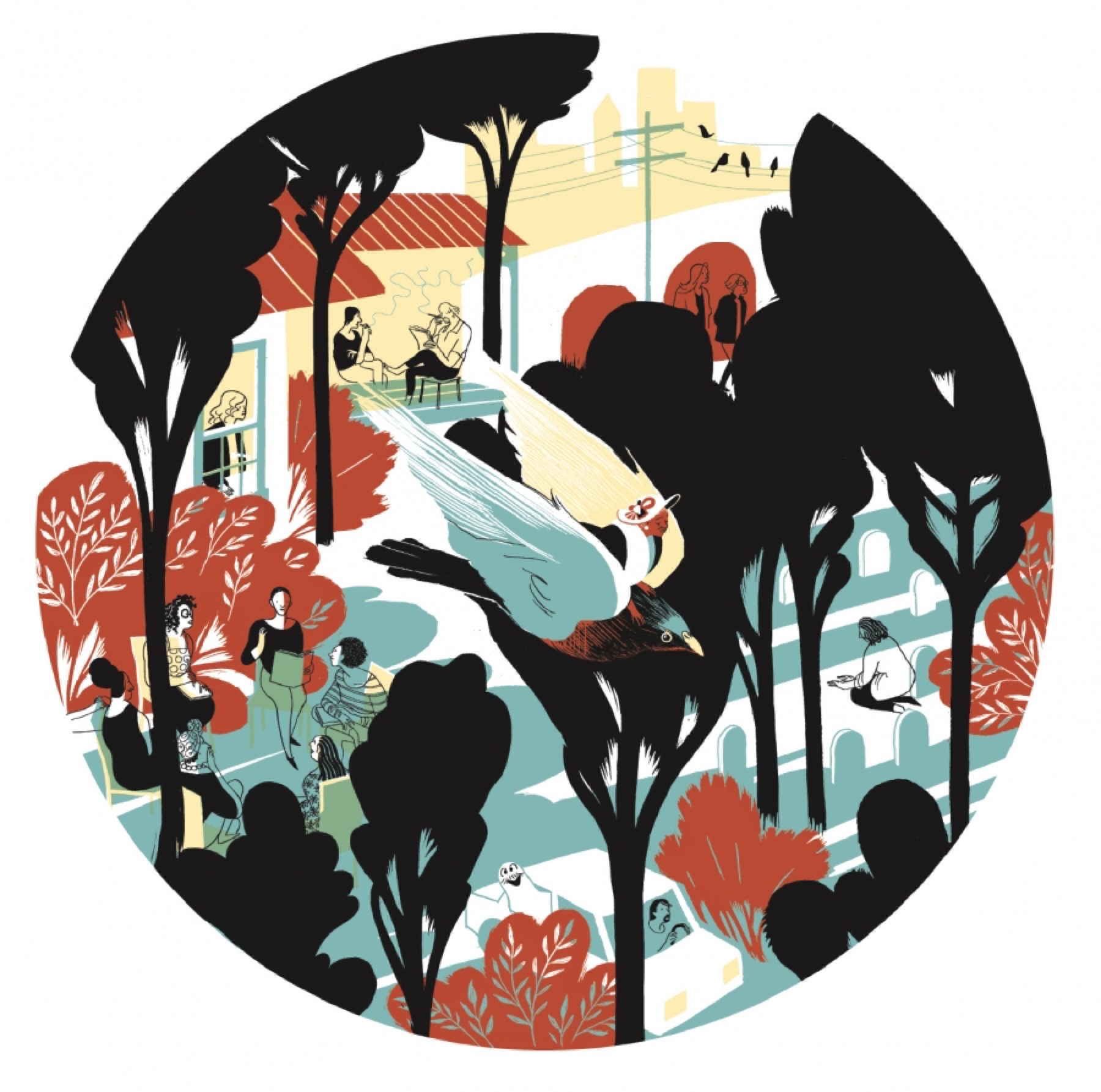 Illustration by Eleanor Davis
Seven writers on their mentors
---
THIS IS YOUR LIFE
by Tayari Jones
Pearl taught me to be a loving teller of the truth. This is the basis for my work as a writer and as a human being. If you are a person who loves the world, then you love your community, you love your family, and you love yourself.
---
FIVE GLIMPSES OF DONALD HARINGTON
by Kevin Brockmeier
Donald Harington once said that his philosophy of art—I'm very slightly paraphrasing here—was that it is an escape from the world that makes the world itself, when you return to it, more magical, bearable, or understandable. No one has ever devised a perfect aesthetic metric, but this one, it seems to me, is more than usually revealing.

---
SHIT, WE'RE ALL CONSEQUENCES OF SOMETHING
by Crystal Wilkinson
I have probably read this quote by Jones hundreds, maybe even thousands, of times over the years and for a period of time kept it over my writing desk: I'm not telling the story—the person telling the story is telling it.
---
MY SECRET SHARER
by Tift Merritt
When someone asks me who my first influences were, I cringe a little—not because it is a cliché question, but because it is almost uncomfortable to conjure how vulnerable I was when I first needed a hero.

---
FREDERICK BARTHELME AND "THE 39 STEPS"
by Pia Z. Ehrhardt
He gave us a set of dictums he adhered to in his own work. Twenty years later, they're available online as "The 39 Steps," but back then, these don'ts and dos rolled off his tongue.

---
WRITE LIKE HELL
by Bronwen Dickey
It took me years to understand what he meant. Before you can say anything that matters, you have to believe you can say something capable of mattering.

---
READ MY WORLD
by Jamey Hatley
It is the guiding light of these friendships, the razor sharpness of this love that cuts through the muck of a world that tells us our stories are not important, are not worthy, are not enough.

---