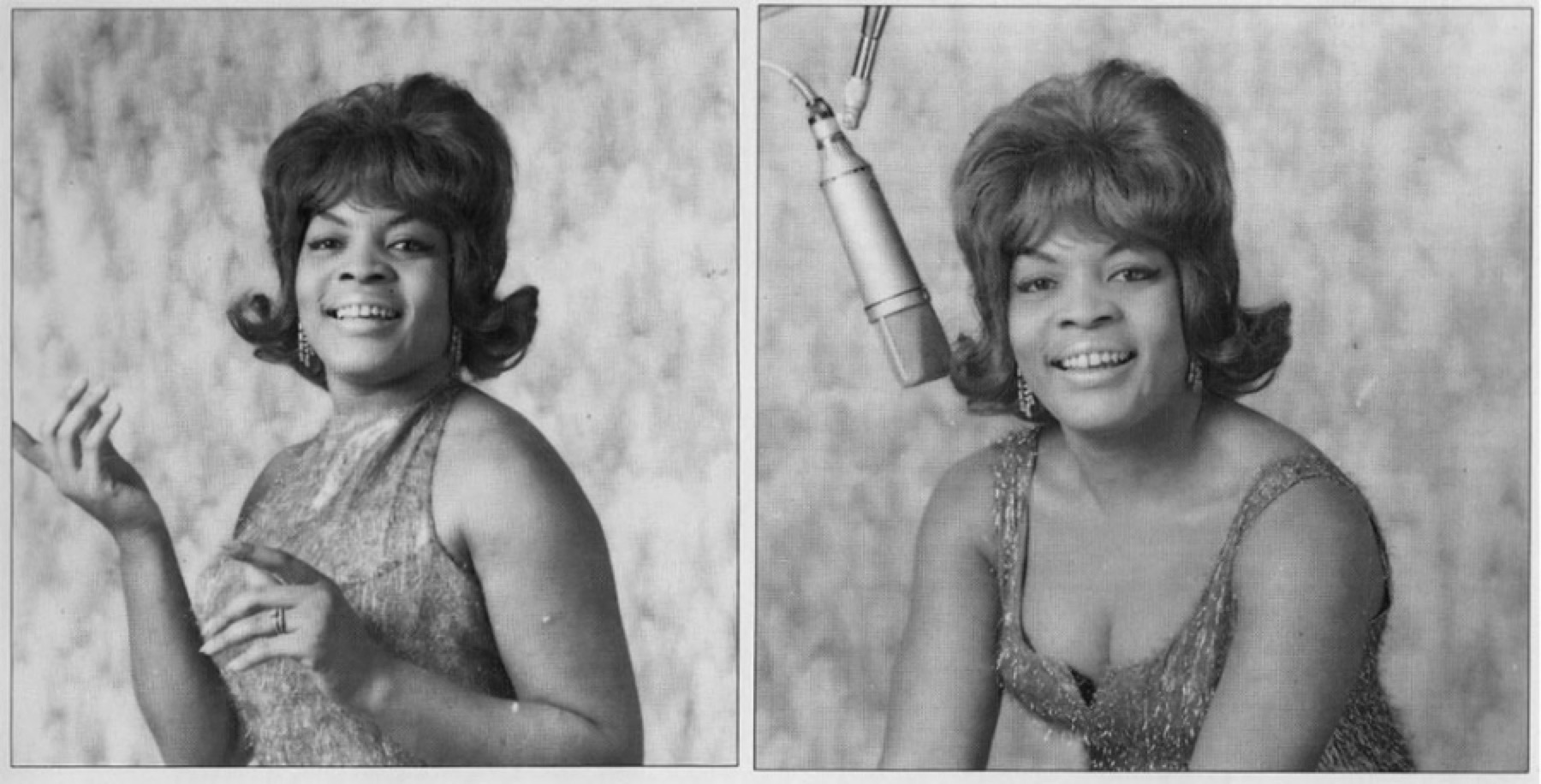 Ruby Johnson
"Don't Play That Song (You Lied)"
By Michael Parker
2018 Southern Music Issue Sampler featuring North Carolina
Track 5 – "Don't Play That Song (You Lied)" by Ruby Johnson
---
I hear people speak of worlds of hurt, and I'm not dumb enough to doubt the endless stripes of suffering, especially when the hurt is in the heart. But listening to Ruby Johnson has convinced me that there might be only two kinds of heartache. 
The first is less an emotion than a paralysis. It takes hold. It locks your door, and then your jaw: it will not let you eat, though it will keep your glass topped off and light a cigarette from the near-filter of another. And sleep? If you are lucky, you might wake with the weave of couch cushion on your cheek after a couple hours tossing. In "Don't Play That Song (You Lied)," originally released in 1962 by Ben E. King, who turned the title request into a decorous ask, Johnson begins, unlike King, with a string of six raspy "No"s before getting forcefully to the main plea. Neither does she vocalize the main lie of the song's subject ("Darling, I love you"), as King's backup singers do; in her version, the horns sub for those words, as if they are too painful even to be spoken. 
Then there's the stripe of love-sickness where you're not even sure it's hurting. The pain often masquerades as energy, even optimism, yet there is always, in Johnson's phrasing—in the way she hesitates against the beat—the hint of denial and delusion, and the suggestion, in those seconds where her voice rises and cracks, of trouble ahead. It might let you sleep, but it will be with you first thing, and stay with you all day. "Six o'clock in the morning, and I just want to run your hurt away," she sings in her most successful single, David Porter and Isaac Hayes's slow-burning ballad "I'll Run Your Hurt Away." "And seven o'clock," she adds, reiterating that this feeling, which straddles the line between bliss and smothering obsession, is not going to ease up just because you're up and about, brewing coffee, buttering toast. 
She once attributed her famous rasp to the weather in Memphis: "I'd get a post-nasal drip or something like that and it would cause me to have a little scratchiness in my voice." But the complexity of her singing—a marvel of controlled rawness—is not finally attributable to the humidity, or a drop in barometric pressure. 
Johnson was born in 1936 in Elizabeth City, North Carolina. She was neither prolific nor well managed. She put out about a dozen singles for various labels, from the early to mid-sixties. Her only album, I'll Run Your Hurt Away, was assembled in 1993 from her few released singles and from unreleased material in the Stax vault, compiled by Fantasy Records after public acclaim for her songs that were included in the 1991 box set of Stax/Volt singles. 
The Stax box set was where I first heard her. I ordered her compilation CD as soon as it was released, and only then did I learn that Johnson was a native of Elizabeth City, where I had lived for a couple of years in the late eighties. Like nearly all of the soul artists of the fifties and sixties, Johnson started out performing in church. Unlike for the rest of her colleagues, her church was a temple, her Jewish heritage stretching back as far as her great-grandparents. "We practiced Judaism even then," Johnson told David Freeland for his book Ladies of Soul. "But people back there did not really consider us as black Jews, you know. Because I think the general idea for most of the community there was that you had to be white to be Jewish." After high school, she sang in area clubs and eventually landed in Washington, D.C., where early recordings and radio play attracted the attention of Stax. 
She recorded in Memphis, but after an ultimately disappointing tenure at freewheeling Stax, Johnson settled back in D.C. in the sixties, gigging sporadically in the vibrant club scene of 14th Street before retiring from music in the early seventies. She became director of an organization called Foster Grandparents, which paired special-needs children with older mentors. Other than a few appearances after I'll Run Your Hurt Away came out, Johnson sang only at her local temple. "I don't mean no self-praise," she told Freeland, "but I can set a church on fire singing spirituals." 
Ruby Johnson died in a Maryland suburb of D.C. in 1999. She was only sixty-three. When I think about how briefly she was with us, and how long it has taken for her songs to be heard and appreciated, I can't help but focus on her attentiveness, in "I'll Run Your Hurt Away," to time. Her best ballads treated love like the long game that it is, forever weighing on us in the moment but becoming an unshakeable part of us, not given to any easy fade away. I hear the roughed-out edges in her notes not as post-nasal drip, but as presence of the lingering hope that accompanies the deepest hurt—the kind that comes to you first thing in the morning, and is the last thing you think of at night. 
---
Order the 20th Southern Music Issue & CD featuring North Carolina.