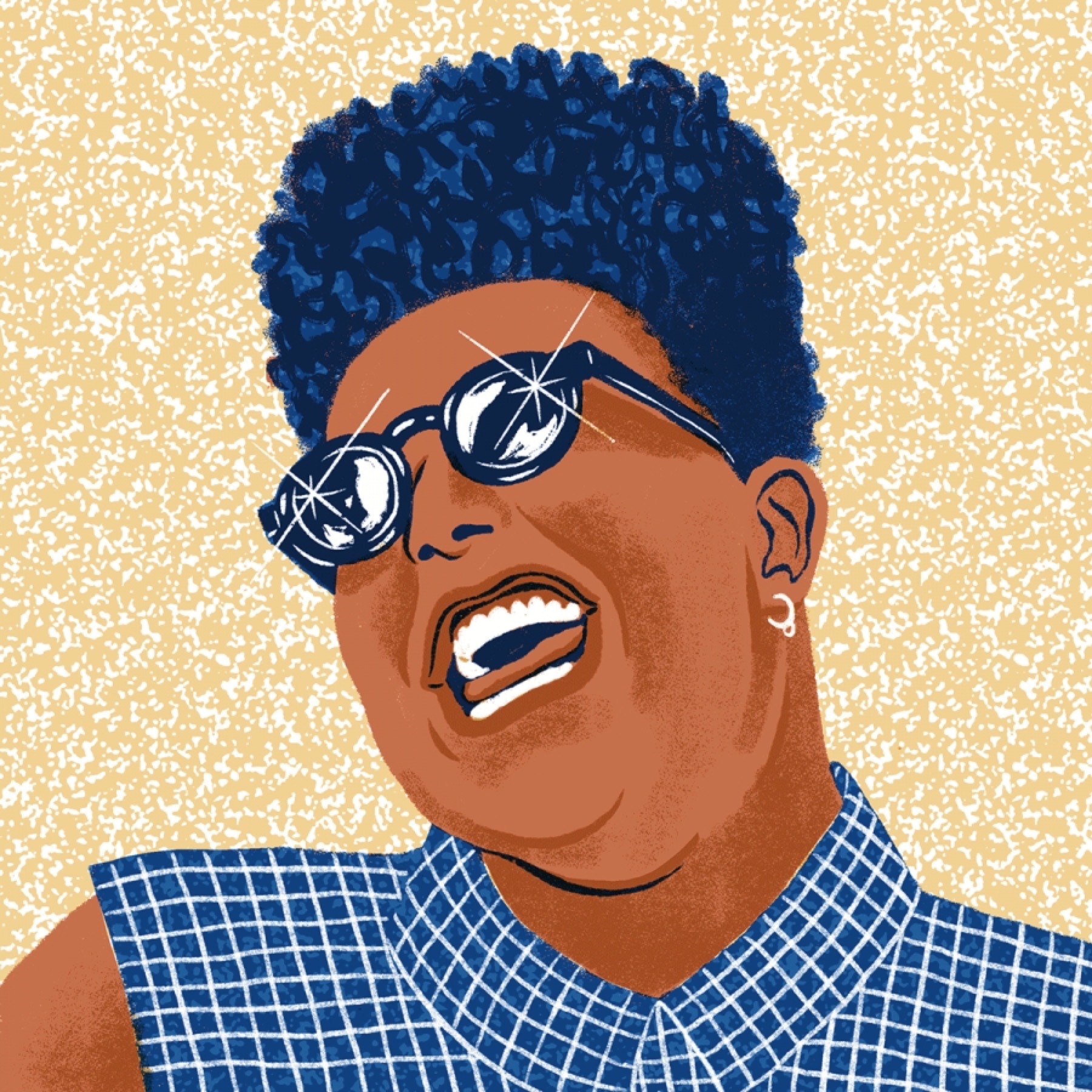 Illustrations by Three Ring Studio
Greatest Hits Music Issue: Playlists
By Brittany Howard
Enjoy playlists curated by your favorite musicians and writers:
Brittany Howard
Kiese Laymon
Taylor Crumpton
Kelsey Waldon
Silas House & Jason Kyle Howard
Rosanne Cash
Cynthia Shearer
Clarissa Brooks
Smithsonian Folkways
Adia Victoria
Bonus Playlists:
Hanif Abdurraqib
Ryan Harris
Kathy Bates, MiKayla Millard, and Irene Vázquez
---
BY BRITTANY HOWARD
How does the South inform my music?
It's just me.
You see, the South just has a thang.
It gets INTO you. It's its own thing, its own culture. It has its own sound. Everything in motion, wrangling to survive like a tumble of vines. The air, pungent, so thick with humidity it has a taste, it fills your senses. It's hard not to be informed by it when you are breathing it, swimming in it. Even the way the light shines here is different. The shadows here are different.
Brittany Howard is a musician, singer, and songwriter known for being the lead vocalist, guitarist, and main songwriter of the rock band Alabama Shakes. The band has won four Grammy Awards (with eleven nominations) and topped the Billboard 200 with the gold-certified Sound & Color, the follow-up to its platinum debut album, Boys & Girls. Howard has performed everywhere from the Obama White House to the main stage at Lollapalooza, where she sang with Paul McCartney at his invitation. She released her debut studio album, Jaime, in 2019, her most revelatory work yet, which quickly gained critical acclaim.
---
BY KIESE LAYMON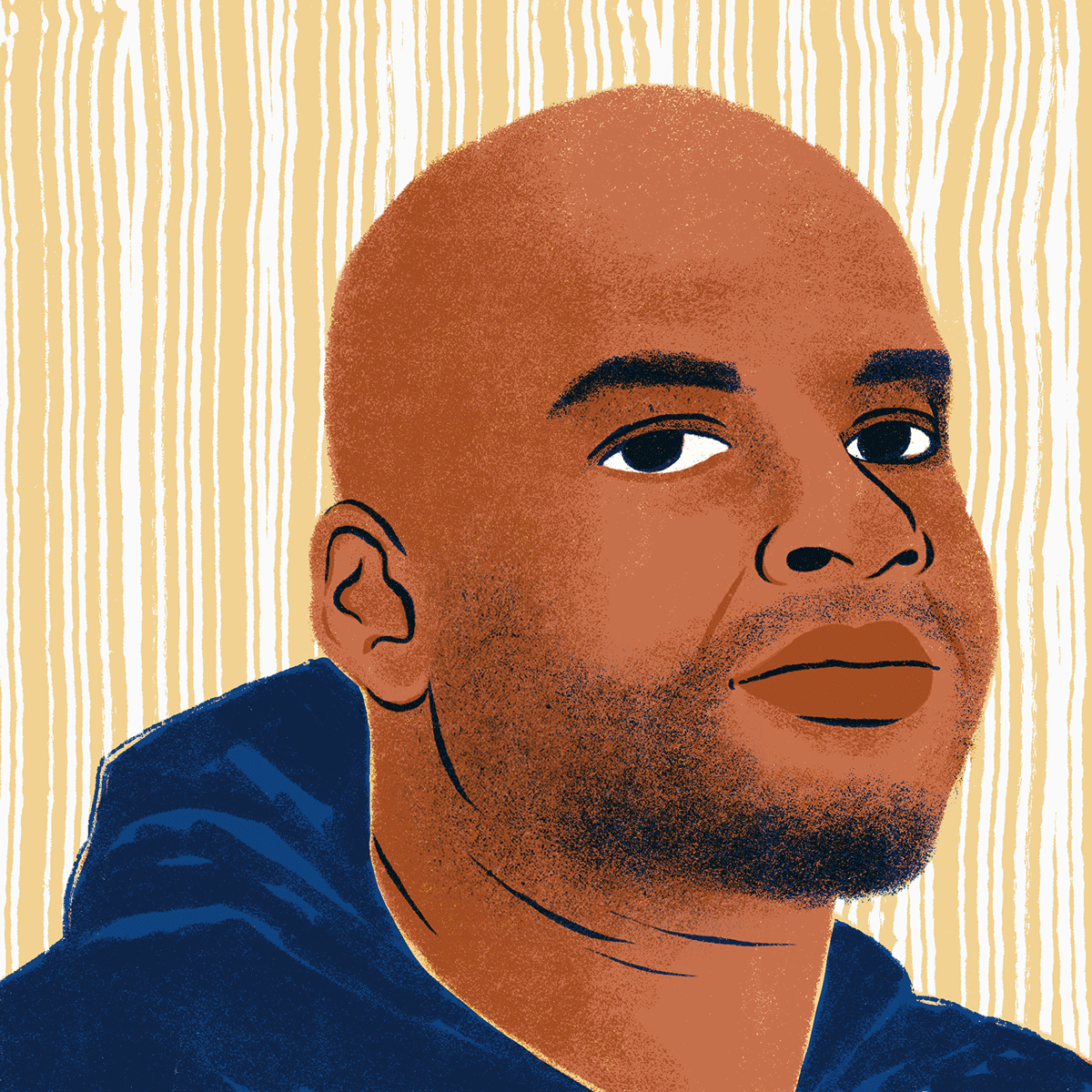 "Da Art of Storytellin' (A Prequel)" was the second essay I wrote when I moved back to Mississippi in the fall of 2015. My editor Maxwell George asked for a piece on OutKast to go in the Georgia Music Issue. I had an idea to write this weird framed essay, but I wasn't sure the OA wanted an exploratory essay so I initially submitted a pretty conventional piece about Charlie Braxton, the Mississippi legend who taught me how to hear and write about OutKast. Maxwell said he dug it but he wanted more. I wrote a piece about Aquemini's influence on my vision and art. Maxwell said he dug it but he wanted more. The day the piece was due, I decided to write the piece I wanted to write all along, exploring the way my grandmother's freshness was part of what made OutKast so stank. Maxwell felt the draft, and to this day, "Da Art of Storytellin'" is not only the best essay I've written, it's the only essay I've written that I'm sure is done. The OA gave me space to fall in a different kind of love with Grandmama and OutKast and the possibility of finishing art I started. I'm really thankful for that. This exact playlist is what got me through the revisions of the piece.
Kiese Laymon is the author of the memoir Heavy, which received the Andrew Carnegie Medal for Excellence in Nonfiction, and the novel Long Division. A revised edition of his essay collection, How to Slowly Kill Yourself and Others in America, was released in November.
---
BY TAYLOR CRUMPTON
Dallas Is Different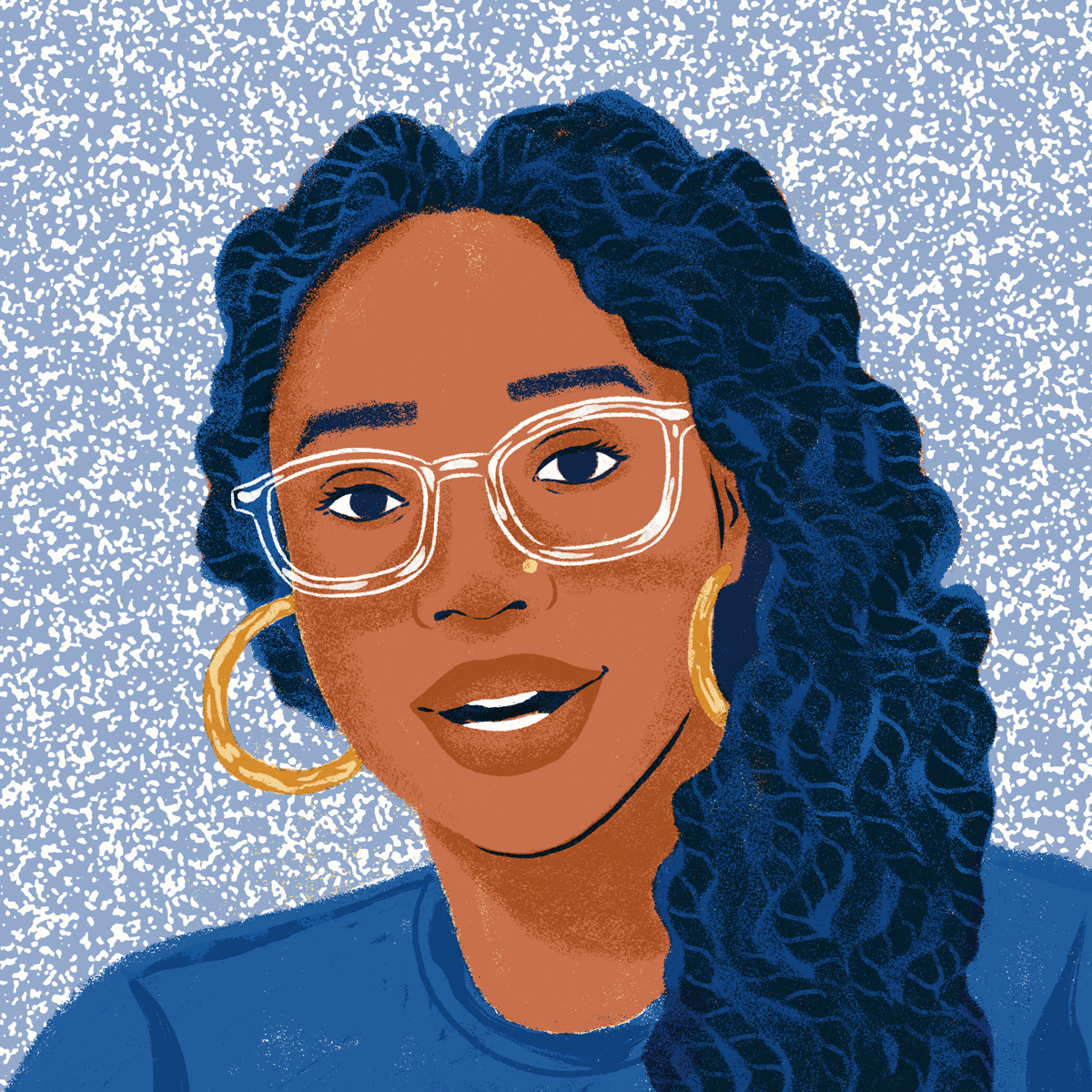 On July 31, I turned twenty-five. Eleven days later, I was selected to write about Purple Hulk, Big Tuck's debut mixtape, for HALFWAY BOOKS, Shea Serrano's fake "publishing" house. If you were raised in Dallas in the late 1990s and early 2000s, you'd remember that hip-hop was centered on Big Tuck, as a member of Dirty South Rydaz, as the city's signature hip-hop group, and as a solo artist.
For children like me, he not only represented Dallas hip-hop, but was the physical embodiment of an idyllic belief that our music and culture could be embraced at a national level. FXXXXY, a Dallas producer and rapper, was the contemporary embodiment of this dream, until he died on September 17, 2020, at the age of twenty-five. Signed to Freebandz, Future's label, FXXXXY had just celebrated his first platinum record, a win that he shared via Twitter on July 29: "My First Platinum Record // CC TALIBAN WORLDWIDE // DALLAS SHIT." FXXXXY was a regular on music publications' lists of "Best New Artists" and "Artists to Watch," yet his chapter ended moments before his crossover into mainstream audiences.


Uncle Skitz, another star in the Texas hip-hop scene who was never given his flowers, died prematurely at the age of twenty-six on June 17, 2020. Skitz's songwriting abilities were highly regarded throughout the state's hip-hop community, so much so that his peers would steal his lyrics and release songs under their own monikers. Skitz, a rapper in his own right, signed to IRAS, a Dallas-based label, and made 1PLAYAWAY, his posthumously released debut album, a musical project that highlighted his uniqueness in the city and state's rap scene.
In memory of FXXXXY and Uncle Skitz, I've selected a collection of music by Dallas artists who reflect the diversity within the city's scene, in hopes of giving them their flowers while they're still with us. Dallas is one of the South's most hidden treasures because our hip-hop sound was born at the intersection of several regional cultures: Miami, Los Angeles, New York. We blended those influences into our signature sound, one birthed outside of the constraints of East Coast/West Coast classifications. The Dallas sound is one of fluidity because every neighborhood in Dallas is different, yet we're all united by one force that inspires us to strive.
Taylor Crumpton is a music, pop culture, and politics writer transplanted to Oakland, originally from Dallas. Her bylines have appeared in a variety
of publications, including Pitchfork, Nylon, Playboy, and Marie Claire.
---
BY KELSEY WALDON
Women of the Rural Blues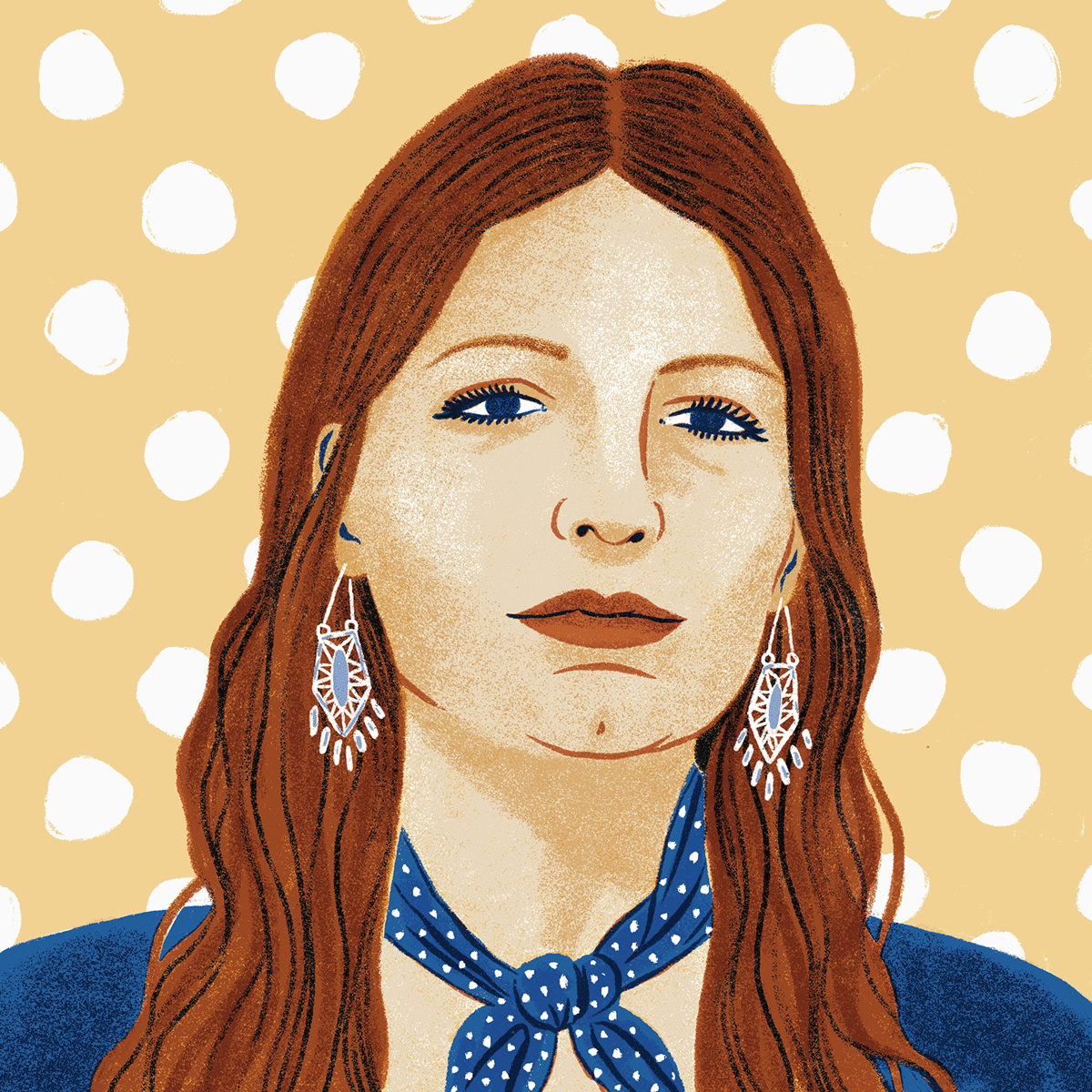 The music on this playlist is what I would consider to be part of the foundation of what we know as "country" music today. What is the rural blues, one might ask? It's the country blues, the mountain blues, the Delta blues, the hillbilly blues . . . it is country music. It comes from across the Southern and Appalachian region from Kentucky, West Virginia, and North Carolina to Alabama, Mississippi, and Louisiana. Reaching across all colors, regions, and backgrounds, this music truly comes from one unified place in the soul, and most of the time, a similar state of injustice, struggle, and poverty. The mountain blues is really no different than the Delta blues at the heart of it, and no one knows this blues better than the women of its time.
Kelsey Waldon, a proud native of Monkey's Eyebrow, Kentucky, took an interest in singing, songwriting, and playing guitar as a child. After moving to Nashville, she cultivated a loyal following through frequent touring across the U.S. and two critically acclaimed albums. Her persistence paid off when, on stage at the Grand Ole Opry, John Prine invited her to join his Oh Boy Records family. White Noise/White Lines was released October 4, 2019, on Oh Boy Records.
---
BY SILAS HOUSE & JASON KYLE HOWARD
Our Southern Rivers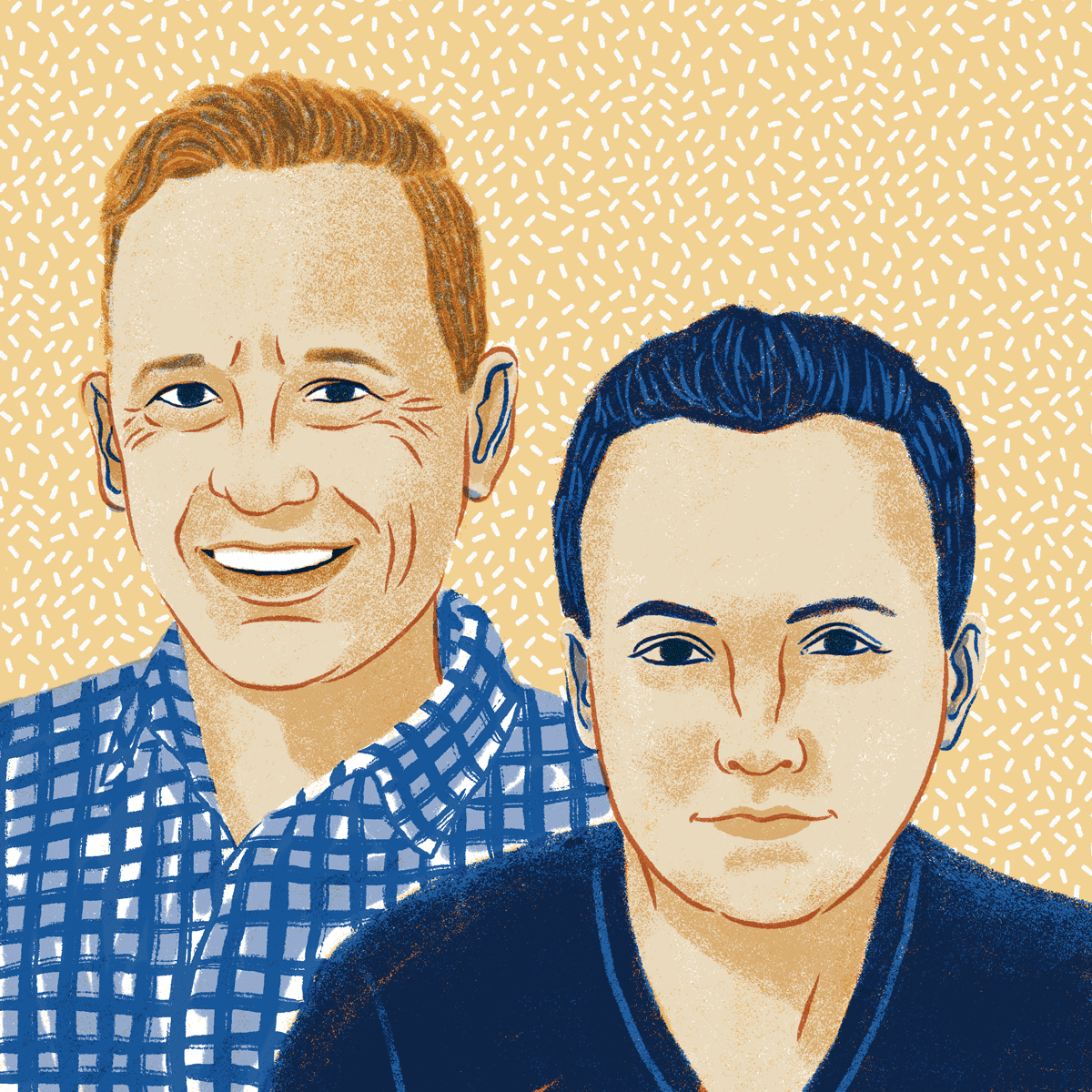 As Southerners we have a particular connection to our rivers and the creeks that feed them. In Southern music, water is often presented as both savior and villain, and we know its power. Our Southern rivers have defined us in remarkable ways—offering places of salvation to drop a line and laze on the bank while we wait for a fish to bite, cleansing spaces of baptism, portals to freedom—and in sinister forms of rising floods, crumbling levees, and passages to enslavement. In creating this playlist, we have consciously avoided a quartet of masterpieces that should show up on a larger comprehensive list: Johnny Cash's "Big River," Bobbie Gentry's "Ode to Billie Joe," Ike and Tina Turner's cover of "Proud Mary," and John Prine's "Paradise," although we could not resist including one of the most famous of all, Louis Armstrong's recording of "Moon River." What we have offered instead are songs by some of our favorite artists that are more personal to us, that fit together sonically and thematically—waters we return to again and again for solace and renewal.
Silas House is the nationally best-selling author of six novels, including Southernmost, which was published in June 2018. He is a frequent contributor to the Atlantic.
Jason Kyle Howard is the author of A Few Honest Words: The Kentucky Roots of Popular Music and coauthor of Something's Rising: Appalachians Fighting Mountaintop Removal. His work has appeared in the New York Times, Salon, the Nation, the Millions, and Utne Reader, as well as on NPR. He directs the creative writing program at Berea College and serves on the faculty of Spalding University's School of Creative and Professional Writing.
---
BY ROSANNE CASH
The Godmother of Soul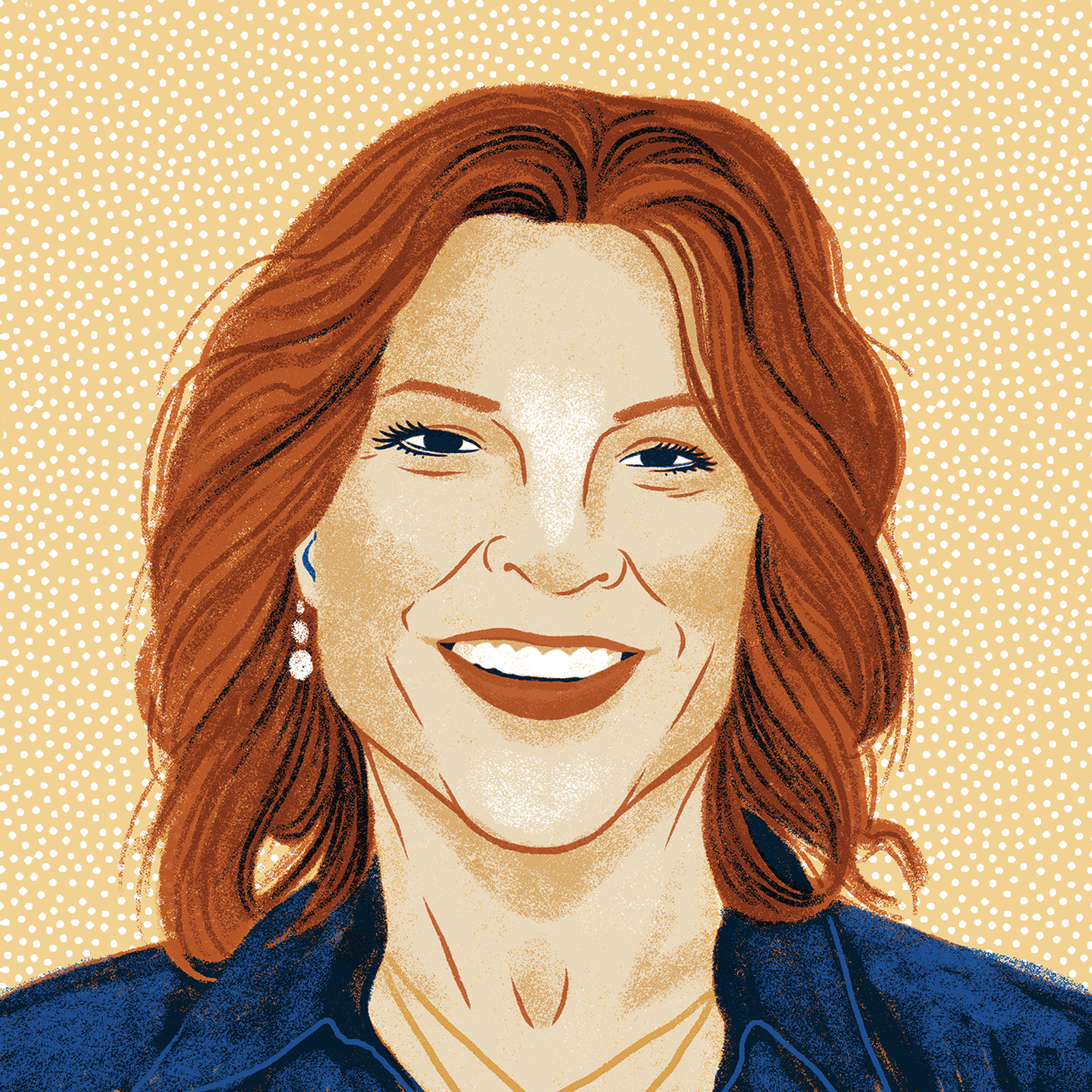 I read a lot of previous music issues of the Oxford American for inspiration in creating this playlist. I also spent some time digging into my own library. None of these artists are completely new to me, but I went a lot deeper into individual bodies of work and gained renewed appreciation for them all. I had barely scratched the surface of Skip James's catalog before reading Peter Guralnick's wonderful 1997 essay on him from the first music issue, which sent me on a Skip James expedition. It's been a revelation and a joy to immerse myself in his music, and that of a few others who were only familiar to me in a general way, as well as artists who have been beloved to me for nearly my entire life, like Sister Rosetta Tharpe, Ry Cooder, and Charlie Rich. There are some here whom I discovered very recently, like Erin Rae and Erin Enderlin, a few as close as family, and some actual extended family assimilated in the list. I also included a track of my own, "Time," which was first released on an album of women singing the songs of Tom Waits. (Forgive the self-dealing.)
These songs are quintessentially American and reflect the astoundingly rich tradition of roots music, from soul to folk, blues to gospel to country, and even one ("Elisha") that might be called a hybrid of country and punk. They are all born out of longing, memory, craving, suffering, injustice, and lust, and include songs of freedom, revelry, regret, and desire. They are expressed through prisms of our shared humanity, from slave songs to the music of the civil rights era, into post-modern country music. One in particular, the Avett Brothers' "We Americans," speaks to this very moment in our history, this excruciating season of upheaval and awakening.
We are all "running from ghosts,'" as Erin Enderlin sings, but sometimes we run right into a beautiful mystery, and sometimes that mystery, plus rhythm and rhyme, turns into a song. I've collected together some of those mysteries with backbeats, stories that rhyme, and voices that break your heart or lighten your spirit, by some great and iconic artists, as well as by those who are on their way to greatness.
Go deep and savor the remarkable gifts of these exceptional musicians—all you good rockin' daddies, you queens and saints, you who were born under a bad sign, or live on straight street: you, my neighbors.
Rosanne Cash is a Grammy-winning singer and songwriter, as well as the author of four books, including her best-selling memoir, Composed. She is the recipient of the 2021 Edward MacDowell Medal.
---
BY CYNTHIA SHEARER
Celestial Jukebox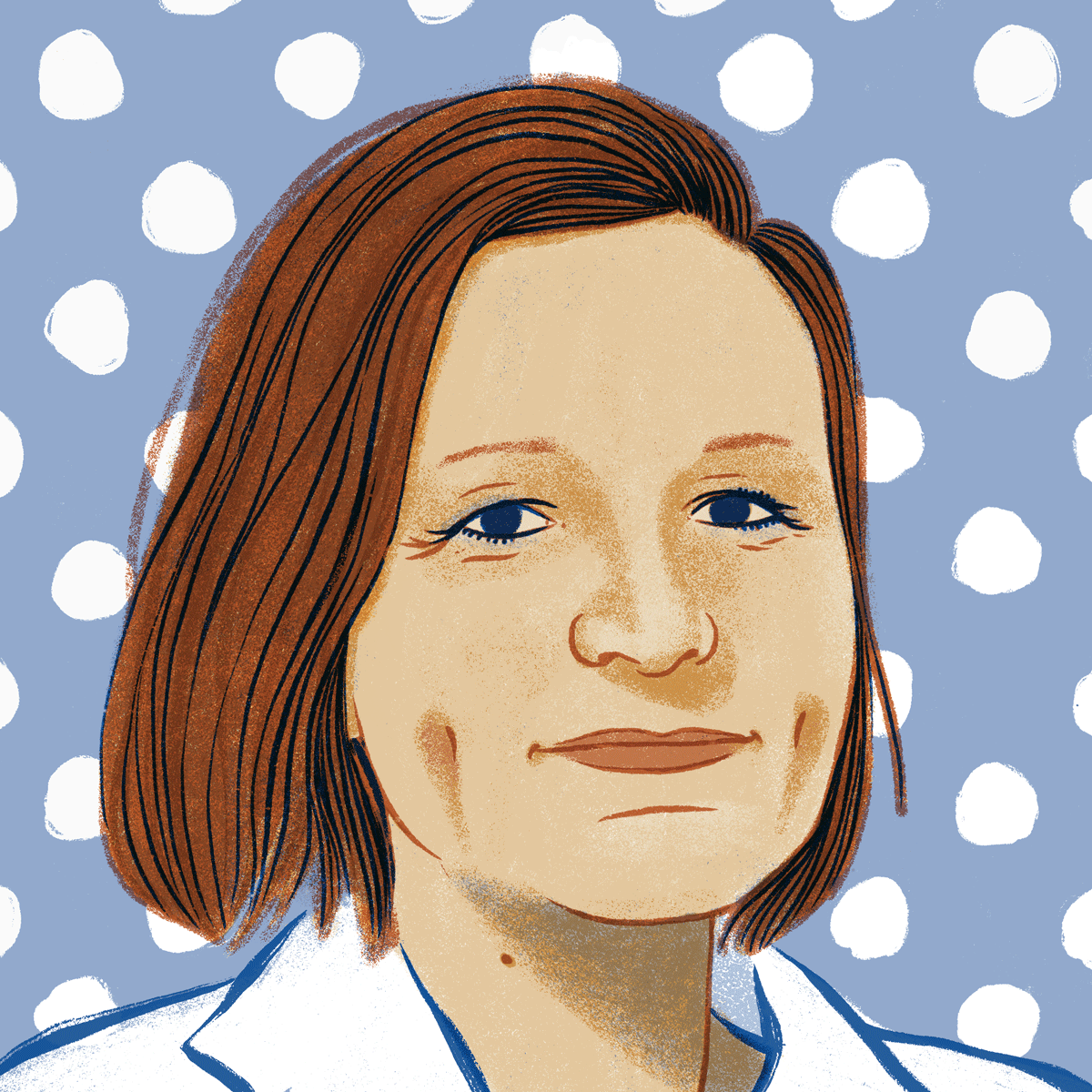 It all seems so quaint now, the idea that a Rock-Ola jukebox could be a core sample of human philosophies on the menu in Mississippi. I came to the blues of Junior Kimbrough and R.L. Burnside when I was curator of Faulkner's home Rowan Oak, playing their juke-joint tracks loud when the tourists were gone, inside that old drafty house where he had forbidden his daughter Jill as a teenager to have a record player. I started my novel about Mississippi music in the late '90s about the time the first federal immigration judge ever to be posted to Memphis, Charles Pazar, wandered into the home and he told me that people had no idea of the volume of immigration from Mauritania, an African country where slavery was still slightly legal. They were settling in the Delta, he said, working hard in the casinos. One of my first thoughts was of the potential this had to influence American blues, and I was excited at the prospect. In those years my friend Tom Freeland introduced me to a lot of music. As the late, great Jim Dickinson kept reminding us, world boogie was coming. The first finished piece of my novel, a story called "The Celestial Jukebox," was published in the Oxford American. When the novel came out, my publisher created CDs as gifts for book reps. These many years later, I have a playlist that contains most of those songs on Spotify, which is the real celestial jukebox.
Cynthia Shearer is the author of two works of fiction, The Wonder Book of the Air and The Celestial Jukebox. Her work has appeared in such publications as TriQuarterly, the Missouri Review, and Virginia Quarterly Review.
---
BY CLARISSA BROOKS
The Heart of Black Disneyland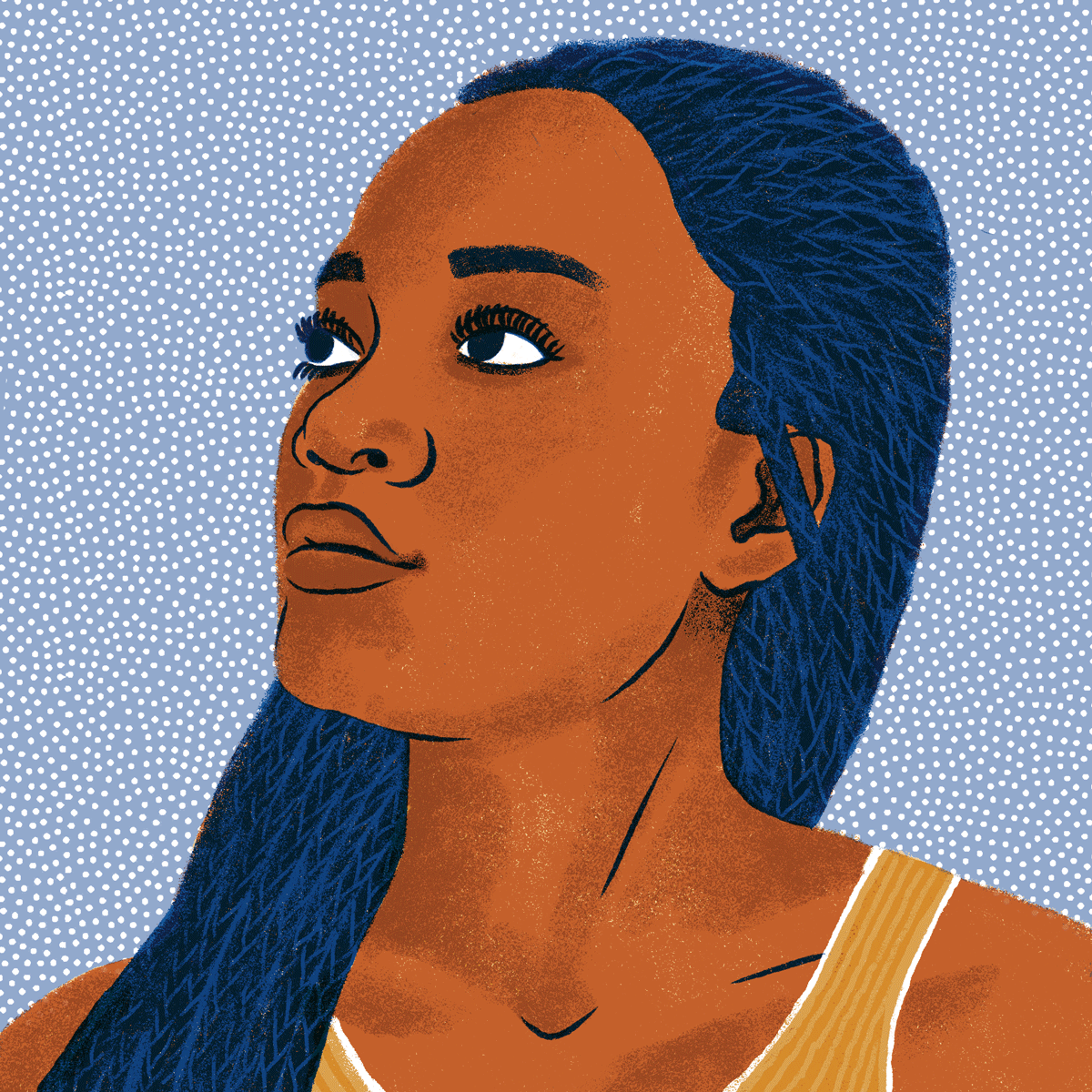 There is a place in Southwest Atlanta, Georgia, called Black Disneyland. You can only go there one week a year; some call it Spelhouse homecoming. It is the momentous return of more than two hundred thousand alumni of Spelman and Morehouse Colleges to a sacred corner of Atlanta in celebration. Homecoming is a space and time that bends to the world around it. Priorities are shifted and ego is encouraged. Black modern glamour is the only currency in this Emerald City replica that comes to life during the busiest day of homecoming, known as tailgate.
There is a sea of black, all shiny, all robust, and all smiling at you because you belong here. For a full twenty-four hours you are no longer yourself. On this day of our Lord, you are the ego-self, walking the tightrope between insecurity and narcissistic leisure.
There is brown liquor everywhere and nothing can go wrong today. It is 3 p.m. on a sunny and breezy Saturday in late October and you are drunk with your friends, cackling about an ex that you haven't seen since graduation. You make the jokes and ignore the you that needs this moment, needs this taste of grandiose otherness here, back home. This is gluttony on high. Everything is about perception and this weekend you are going to make a mark. This weekend you get to invent yourself anew or relive the glory days of college in all of its naive youthful wonder.
Every old friend means a scream of high-pitched greetings for old times' sake, hugs that restore, and lots of dancing to the type of black joy that can only happen here. You are somewhere between West End Ave. and Lee St. swirling in the delicious pleasure of today. You greet all the friends, drink ravenously with people who kept you alive, and swallow the bits of your beloved HBCU that almost took you whole.
Clarissa Brooks is a writer, journalist, and community organizer based in Atlanta. She orients her cultural work in black queer feminism with a focus on the abolition of prisons, policing, and surveillance.
---
BY SMITHSONIAN FOLKWAYS
Folkways' Greatest Hits, compiled by Jonathan Williger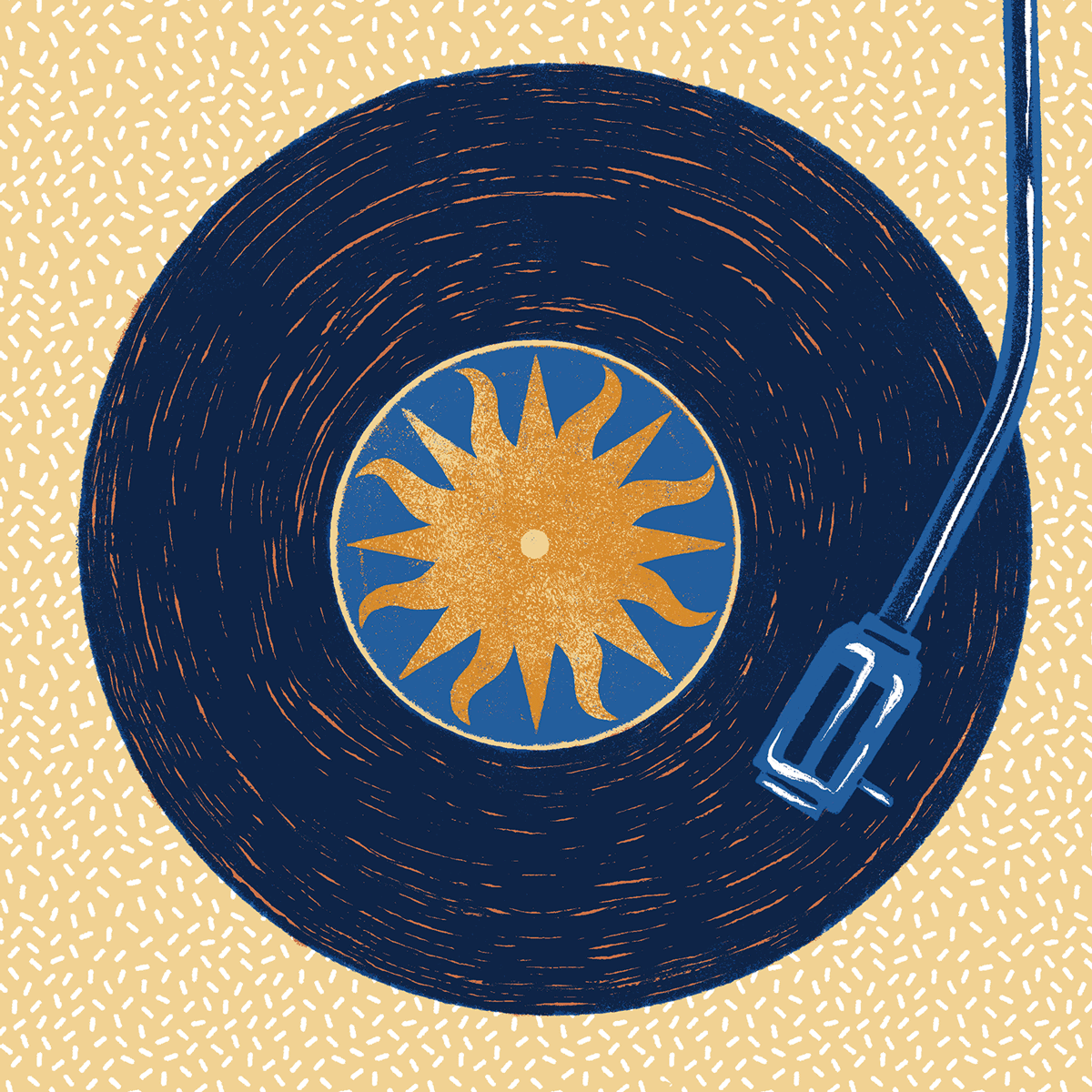 With such a diverse archive to pull from, and such a rich musical landscape at large, the act of constructing a "Greatest Hits" compilation is no easy feat. Though we know you will enjoy some of our tried and trues, such as Woody Guthrie's "This Land Is Your Land" and Lead Belly's "Where Did You Sleep Last Night?" we hope this short list is able to strike a balance between the tunes and talents OA readers know best and a few new gems you'll grow to love. Of these seventeen selections from the Folkways catalog, the work of both Pete and Peggy Seeger, blues legend Big Mama Thornton, Mary Lou Williams, and the New Lost City Ramblers will walk you through musical history, arriving with the 2019 release of "I Knew I Could Fly," from Our Native Daughters. Peppered throughout this playlist: a deep cut from Ola Belle Reed, a folk classic from New York native Dave Van Ronk, and a track from Lucinda Williams's 1980 Folkways debut. Though all of these tracks are folk-centric, we encourage any eager listeners to take a sonic stroll through the Folkways catalog. You'll find anything from whale sounds in the arctic circle to poetry read by Langston Hughes and Leonard Cohen—and so much more.
Jonathan Williger joined the Smithsonian Folkways team as the Marketing Manager in November 2018 to expand the label's digital marketing initiatives and reimagine how fans discover music the label releases
---
BY ADIA VICTORIA
Not in this Life—Death, Secession, and Belonging in Southern Sacred Music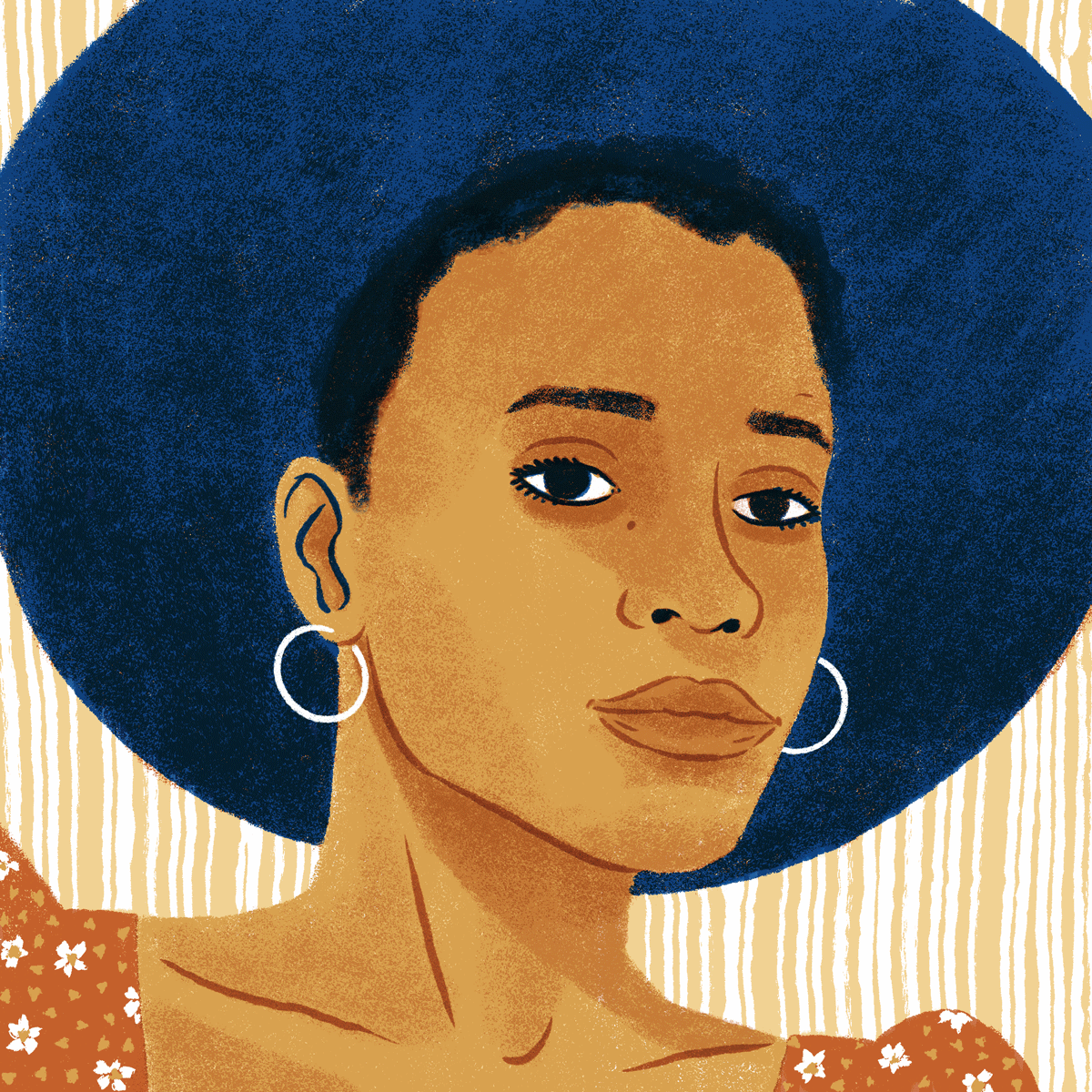 The South, to the uninitiated eye, is a land where time appears to be at a standstill. Its commitment to conservative politics, Confederate monuments, and small-town values occasions the rise of self-righteousness from the rest of the nation. But those who were born and raised on this land understand that the South is not a void of progress. It is, more so, a land of separations and divine transitions. And nowhere else is the constant desire to secede as pronounced as in our sacred music.
Growing up in the Seventh-day Adventist Church in Spartanburg, South Carolina, I was reminded of my separateness on a weekly basis. Following the Jewish Sabbath, our family would turn off all technology, lights included, every Friday before sunset and watch the light dim from the sky beyond the Blue Ridge Mountains. With the secular cleared from our grandmother's home, God took his rightful place—everywhere.
We brought in the Sabbath with hymns and songs passed down through our bloodline. These songs concerned the obedient pilgrim, the faithful Christian soldier facing down the devil. The hymns filling our lungs were concerned, most importantly, with the transcendence from this world to the next. We understood our world as a waiting room, an unremarkable stopover on the way to eternity.
But for all of my grandmother's insistence that we were divinely not of this earth, the very act of celebrating the providence of our separateness located us neatly on the trajectory of Southerners, holy and otherwise, whose art was a reflection of the understanding that life in the South is rough, often without grace, and, for many, hopelessly unmoored. From the rambling bluesman dead set on becoming a Baptist preacher so "he don't have to work no more" to the choir calling out and reaffirming "I'm going home," Southern sacred music is born of the need to belong. Its lyrics reflect the hard truth that home has not been realized on this land, not with these people and not in this life.
Death is almost summoned throughout the verses; it is seen as a most-welcomed conclusion to a life that has been filled with toil, unrest, and uncertainty. This acquiescence into the arms of death keeps Southern folk apart from the pathological optimism dominating American culture. Perhaps we toiled too hard for nothing in these fields; perhaps our belief in something better was worn out against the reality of unyielding racism, corporate greed, and unscrupulous politicians. Perhaps our eyes were watching God because everything else around us made for a snapshot too painful, too exhausting to rest our gaze upon.
As a child, I had to be pulled into the kind of separating that the Sabbath required. As a woman whose understanding and relationship with the South continues to open and deepen, I understand how this transition from the secular to the sacred provides an opportunity for understanding. The transitions embodied in Southern sacred music are not evidence of backwardness or lack of progress—they are the testimony of folk who understood that seceding from this world was a radical act of self-preservation. It allowed space for the kind of clarity peace requires. Southern secular music is at its heart a longing for the ceasefire of strife and conflict. In a world of nonstop rigamarole, it is the desire to lay down one's burden down by the riverside. Southern sacred music, much like the Sabbath, is an invitation to rest away from this world.
Adia Victoria is a gothic blues artist from upstate South Carolina. She is currently based in Nashville, where she makes art and looks out after her good mind. Her most recent album, Silences, was co-produced by the National's Aaron Dessner. When not making art, she devotes her life to her cats, communing with her ancestors, and minding her business.
---
---
Bonus Playlists
---
BY HANIF ABDURRAQIB
Black Southern Women
The erasure of Black people from the history and origins of American music is work that has been in progress for well over a century. If you look closer, you might notice Black women, in particular, being obscured from the roots of blues, gospel, soul, and rock music.
Even though I grew up in the Midwest with two parents who were born on the east coast, the women included in this list are women I heard in my home. I have spent a lot of time making small sonic maps: how to get from Memphis Minnie to Mahalia to Aretha. Once you get to Aretha, there's a whole world that opens up. This is a small playlist, but in it, I wanted to show an example of those maps, of a lineage that continues with artists like Adia Victoria and the punk band Special interest. Black women who have carried on the sonic and storytelling traditions of those who laid a foundation before them.
Hanif Abdurraqib is a poet, essayist, and cultural critic from Columbus, Ohio.
---
BY RYAN HARRIS
A Dubiously Southernish Playlist
The idea of creating a playlist of especially favorite songs is nearly impossible, if not silly. What era? What genre? My favorite songs vary by the week, as I'm sure most any music fanatic will admit, depending on what I'm discovering or rediscovering at that moment. Nevertheless, the process was surprisingly revelatory. Without a specific framework—other than "Southernness"—these selections display a bias toward simple blues progressions, acoustic instrumentation, and themes of sadness, tragedy, and anger. Are those Southern themes, or some cathartic insight into my psyche? Perhaps fitting for 2020—when so many music lovers are craving concerts that they cannot get in our current dystopian COVID-19 pandemic world—most of the contemporary musicians on this playlist are artists that I've had the honor of booking for live performances over the last decade, in some cases, multiple times, on the Oxford American Presents Concert Series. It's arguable that some tunes may not be Southern, but the threads connecting any questionable songs to the South are there. Should John Fullbright, an Oklahoman, be excluded? Yet, Fullbright's High Road, with its gothic narrative and pastoral setting feel Southern. Talking Heads are definitively not of the South, but Take Me to the River was written by Al Green and Teenie Hodges. Les McCann and Eddie Harris's "Compared to What" is a tune recorded at the Montreux Jazz Festival in Switzerland. The lineup in that band, other than McCann (a native Kentuckian), have no Southern bona fides, yet McCann's piano comping references boogie woogie and jump blues. The resulting playlist attempts to feature timeless songs with repeat listenability by sprinkling in work from renowned artists alongside some lesser-known contemporary musicians. Many readers will recognize most of these songs and artists right away. Some of the tunes are performed by their original writers; some are modern interpretations of old classics; others are completely new.
Ryan Harris is the executive director of the Oxford American.
---
BY KATHY BATES, MIKAYLA MILLARD, AND IRENE VÁZQUEZ
You All May Go to Hell and I Will Go to Houston
Houston, City of Sprawl, Hallowed Be Thy Name. Gumbo pot of South and West, Bayou City, unceded lands of the Karankawa and Atakapa peoples, haven for a people made refugees by Katrina, and unlike what the youths on TikTok might tell you, the compass rose of Chopped and Screwed. Chicago, Manhattan, Santa Barbara, Washington, D.C., Boston and San Francisco all could fit within the boundaries of the incorporated area of Houston. According to 2016 Kinder Institute study, the most diverse city in the country, one with no ethnic majority and where nearly one-in-four residents are foreign born. Restless and always striving. Too often overlooked and still hospitable. Land of no zoning, of big trucks and bigger freeways. A city, besieged by petrochemical infestation, gentrification, displacement, a climate crisis that rears its head against the most vulnerable. A city where it won't stop raining. A city that doesn't know what to do with all its grief. A city that runs on CP time but will fix you a plate to take your mama. A city that called out to its children who drift away up North, crooning in their ears that it missed them a Texas Kind of Way, come home, I've saved a dance for you. At its worst disjointed; at its best, Tex-Mex, Afro-Asian, Viet-Cajun, a world inside of a hyphen.
Houston laughs at your attempts at classification. Its music is no different.
Kathy Bates, MiKayla Millard, and Irene Vázquez are the fall 2020 Oxford American interns.
---
Enjoy this feature? Subscribe to the Oxford American.