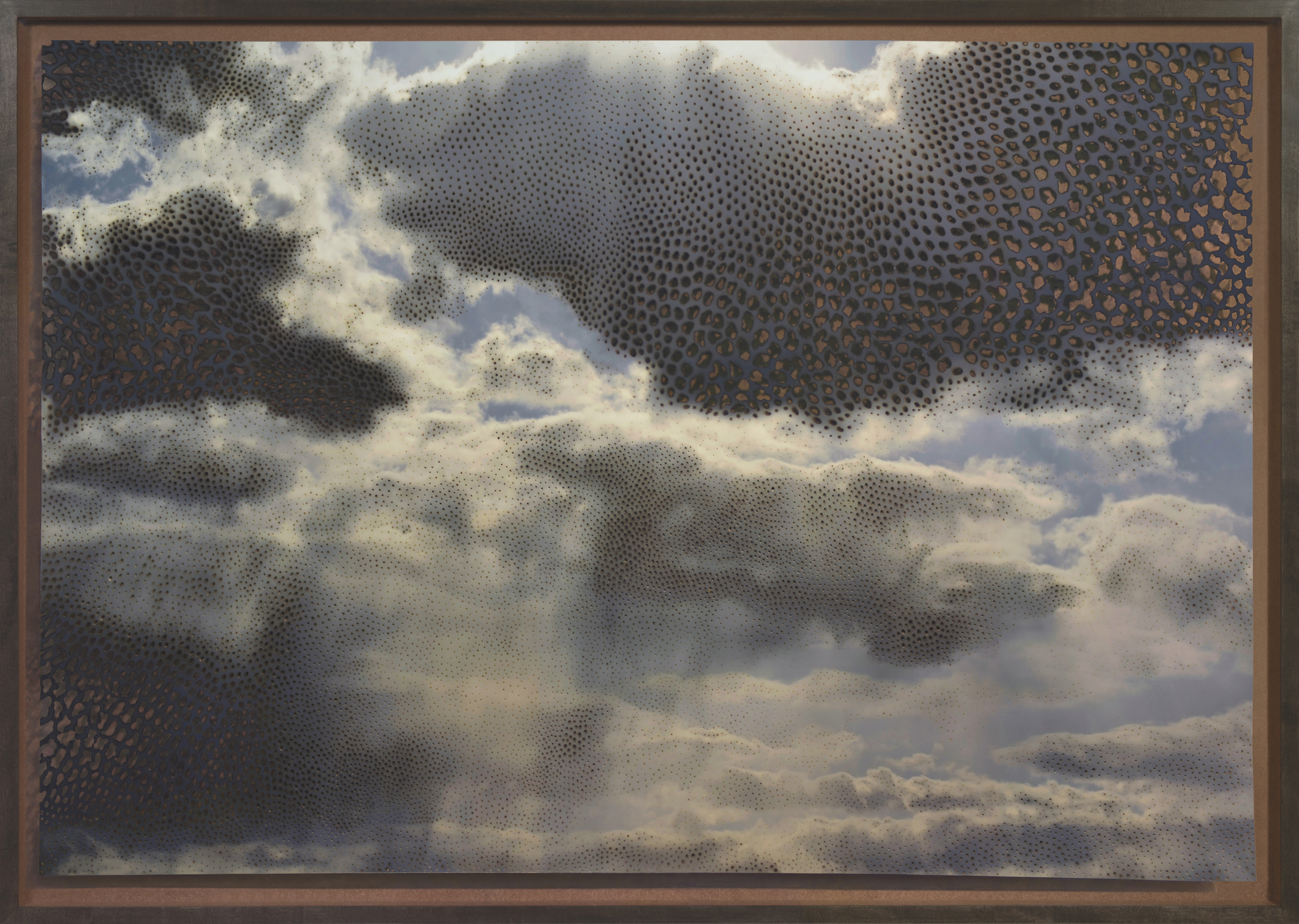 Apocalypse III, 2020, fine art print on Hahnemühle paper with burns, by Miguel Rothschild
Twelve Stone House
By John Gosslee
I tried to sell the moon
what the sun
watched through the clouds
on the other side of the world.
I wagered the sun,
that the moon wouldn't buy,
and they both paid me in long days.
I apologized to the universe
for tricking the sun and moon,
and became a farmer of feathers,
to cover the naked birds that were plucked
for their beauty and oil.
Then, the wind came. It took me.