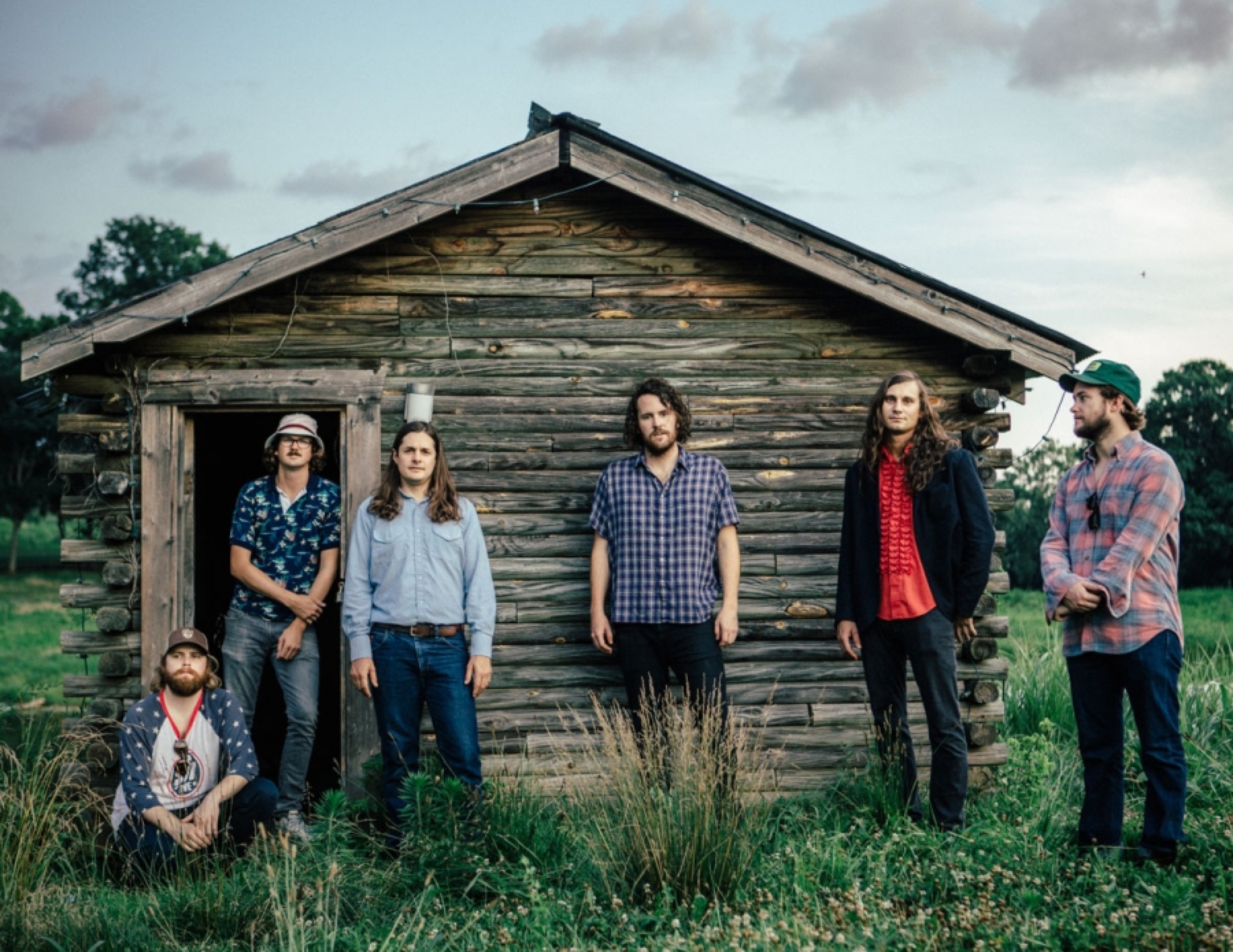 "Midnight" by Futurebirds
By Maxwell George
By 1962, Ray Charles was the king of r&b, perhaps the most famous black man in the world, and among the most revered musicians working in any genre. That is to say: he could do anything he pleased. So he went to Nashville and made two albums of country standards, reimagined in the Ray Charles way. Modern Sounds in Country and Western Music and its follow-up, Volume Two, are massive genre-bending achievements. They even stand out in a career as staggering as his.
"Midnight," from the second installment, was written by a pair of songwriting legends with ties to Georgia: Shellman native Boudleaux Bryant and Chet Atkins, who spent his formative years at his father's farm near Columbus. The song had already been made famous three times over by country stars in the 1950s, but Ray Charles transformed it, adding sultry brass to the laidback country blues, introducing a swelling instrumental bridge, and infusing the melody with, well, soul.
For our Georgia Music Issue, we took the song a step further by inviting the Athens rockers Futurebirds to try it on. This fall, the band has been on tour in support of their latest LP, the excellent Hotel Parties, but they managed to find time between stops in D.C. and Asheville in October to duck into Montrose Recording in Richmond, Virginia.
"'Midnight' is a song I've loved for a very long time," said singer Thomas Johnson. "My granddad gave me his copy of Modern Sounds Two about six years ago, and 'Midnight' is the song I always come back to. The track is so moody and groovy, which is the kind of thing we like to do anyway. We hope we did the song justice."
We knew they would, after listening to Hotel Parties. In this recording, made especially for the Oxford American, Futurebirds wash Charles's rendition in a lovely psychedelic haze. With Dennis Love's pedal steel and guest horns by Atlanta's Marcus Tenney, this new incarnation of "Midnight" bridges the brassy r&b of Ray Charles with the twang of Red Foley and Porter Wagoner's country western originals.
"Midnight," as performed by Futurebirds—track 24 on the Oxford American's Georgia Music Issue CD—is not just a melding of eras and genres. It also displays an intersection of geography, as Georgia's southwest region—which Charles, Bryant, and Atkins have all called home—meets the Futurebirds' base of Athens in the northeast.
Hear it now for the first time, and order a copy of the Oxford American's Georgia Music Issue today.
---
"Midnight" by Futurebirds

Written by: Boudleaux Bryant, Chet Atkins
Credited Musicians:
Thomas Johnson (wurly, vocals, percussion, guitar); Carter King (guitars, vocals); Daniel Womack (acoustic guitar); Brannen Miles (bass); Johnny Lundock (drums); Dennis Love (pedal steel); with Marcus Tenney (trumpets, saxophone)
Recorded especially for the Oxford American on October 12, 2015, at Montrose Recording in Richmond, Virginia. Engineered by Bruce & Adrian Olsen; mixed by Adrian Olsen. Mastered by Michael Graves at Osiris Studio in Atlanta.
Publisher: Sony/ATV; Courtesy of: Easy Sound Recording Co.
Special thanks: Thomas Johnson and Futurebirds, Montrose Recording, Kevin Monty, David Barbe, Todd Ellis, Michael Graves
---
Futurebirds is currently on tour and will be playing a Georgia homecoming show in Atlanta on November 27 at Buckhead Theater. See their full schedule at futurebirdsmusic.com.