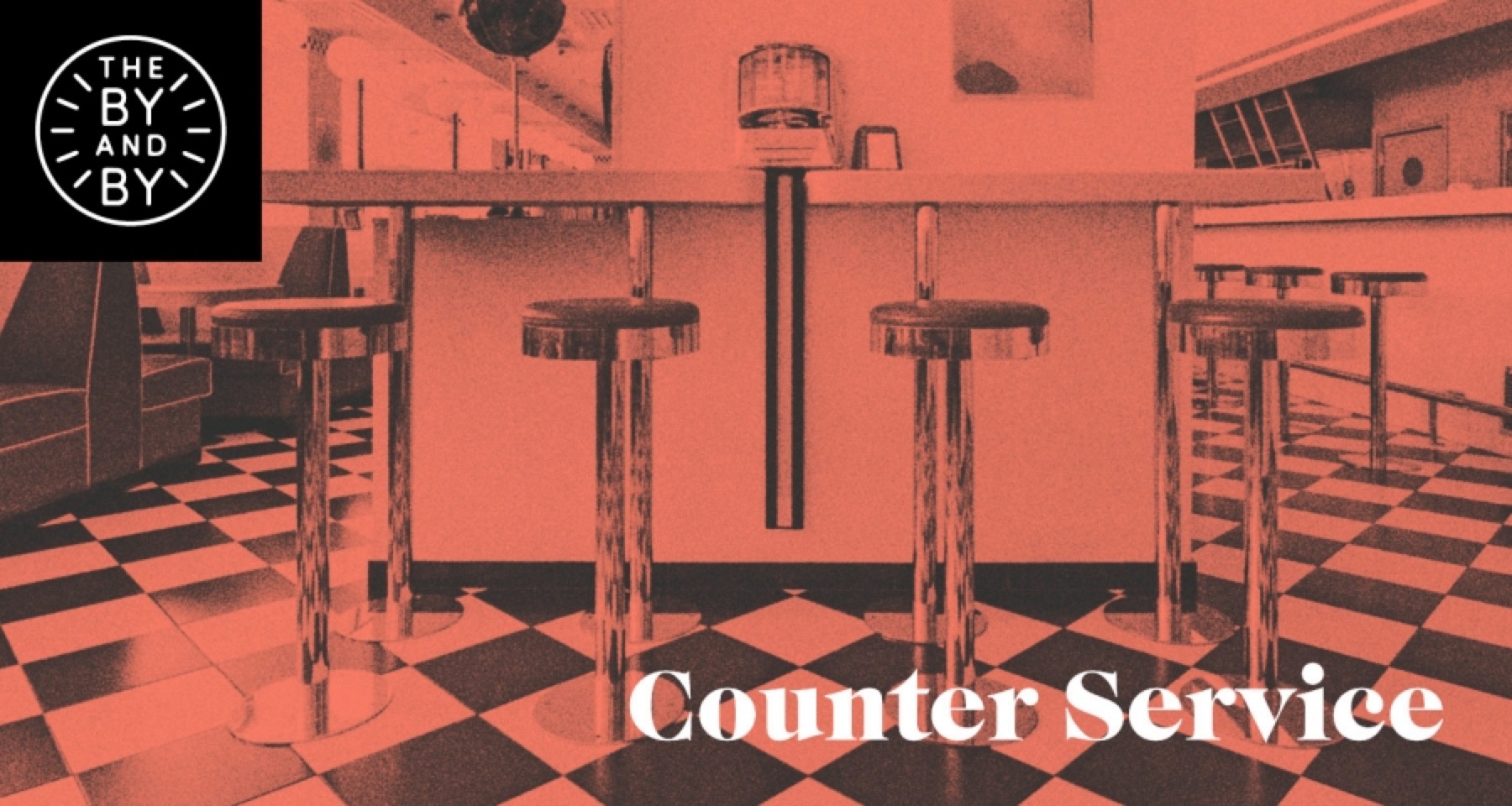 ASSISTED LIVING
By Osayi Endolyn
M
y maternal great-grandmother lived until she was 102. Her daughter, my grandmother, lived until she was 92. I have great aunts in their late eighties and between them, they can talk circles around most people on topics including the New Orleans Saints, college basketball, political goings-on. Their longevity is a gift. But watching them navigate this stage of their lives makes me think about aging constantly. Should I make it as far as they have, I wonder, where am I going to live? If I'm not well, who will care for me? What in god's name will that cost? Maybe more than anything, I think, what the hell am I going to eat?
My elders have this worked out, or at least, that's what I tell myself. My great aunts—my mom's father's sisters—now live in assisted living properties, one in Louisiana, one in California. These are places they chose after their former homes weren't good fits anymore, places where they could have the autonomy they desired and the support infrastructure they needed. They are actually quite beautiful spaces with bright, optimistic landscaping, wide-open walkways, dramatic chandeliers, and soothing wallpaper. Flowers are everywhere. Often a small, calm dog loafs around in the lobby.
Despite the attractive setting, when I visit I observe everything with a discreet but discerning eye. I judge the receptionist's attitude. I glance at the downstairs piano for dust, and if someone's playing, I note that it's in need of tuning. Is the popcorn fresh in the popcorn dispenser? I want to be sure the thermostat works correctly in their apartments. I wash my hands just to make sure the water is hot, but not too hot. I've never found a major issue. But then, then the clock strikes five o'clock—4:30 P.M., if we're being honest—and it's dinnertime, and I think maybe we've got this retirement thing a bit wrong.
For all the detail that goes into selecting the design elements of these expensive assisted living facilities, the food is not great. Or: It's not great enough. Not when you consider the price tag, the bland taste, the just-meh menu options. It's hard for me to admit this because the people who take care of my family put a lot of time and effort into their jobs. I've never met a chef who doesn't want people to have some modicum of pleasure in their meals. I'm aware that the kitchen staff at assisted living facilities work within many constraints.
Assisted living staffers—many of whom work to support themselves while in nursing school or community college, often with families of their own, often with multiple roles on staff—are cooking up and dishing out plates for every meal of every day. They're cognizant not only of meat temperature preferences and how Tim and Ruby like their fruit chopped, but they have to consider health notes, prescriptions, and dietary restrictions. Sure, medicine is managed by different staff, but that's not the point. This guy has low blood pressure, that one high. This lady needs low sodium, but she'll lie to you about it. That one is diabetic and she probably can't have the key lime pie. But she'll tell you otherwise, not because she's tricky, but because she has dementia. In the elegant, communal dining room of my great-aunts' residences, the clientele is made up entirely of regulars. Everyone, no matter how lovely or incorrigible, is a three-times-per-day customer, until the day they are not. And you know what that means? Most people living in these homes are there until they die. Everyone in these spaces is elderly, or significantly incapacitated in some way. People move to assisted living communities to pare down and simplify, but at some point, most of them realize they are staring down possibly the most difficult life experience they've yet to encounter—death. I thought about this often, visiting my grandmother when she first transitioned from her retirement house, a three-bedroom, two-bath with a dining room, gazebo with a Jacuzzi, and a two-car garage. Her only demand was to have a view of the mountains, and when I visited she'd always mention someone who died recently. I don't know a lot of food service workers who join the industry for the purpose of confronting human mortality, but that's what the kitchen and wait staff do in assisted living facilities all day long. Bon appétit!
Many assisted living facilities emphasize that residents should feel welcome to invite their family members for a meal. Trading in your home for a new life among a rotating cast of characters is a huge decision, and playing host to your loved ones in your new surroundings can mean a lot. When I first joined Auntie J in the dining room at her assisted living residence, she said to me, "Let's go dine with the crazies." Her sense of humor has always been biting, and she has not softened with age. The dining area was downstairs, set off from the lobby. The room was organized like that of any fine restaurant; a playlist of classical music provided ambient vibes. Plush chairs encircled round tables, each with a setting. Wine glasses were decorated with linen napkins tucked inside. Each place setting included a small plate with a butter knife positioned across it. A young Latina server gave us formal menus, enclosed in see-through plastic lining. The menu was divided by sections with options including a mixed greens salad with balsamic vinaigrette, linguini pasta with shrimp, and New York strip steak, presented pre-sliced. Two women sat down with us at the table; they were clearly regular dining companions of my aunt. J introduced me.
"This is my niece—my grand-niece," she said.
"You're. Family?" one woman said.
Auntie J repeated, loudly, "This is my grand-niece." I thought, eh, the lady's hard of hearing.
We placed our orders, we made small talk. That's about as far as we could get. Auntie J's tablemates that evening were having challenges with short-term memory recollection. We all met approximately twelve times during our dinner. The portions were tiny and I was glad for that. The food was plated beautifully and it arrived hot. But it was meh. It was just there. I barely remember what I ate. Later, I asked Auntie J how she liked the food. She shrugged. "I like breakfast," she told me. That's when she gets her coffee black, her eggs scrambled, her toast with a side of bacon. She's never been easy to bowl over, but dinner wasn't inciting joy either.
When I call my great-aunts, I sometimes forget they're not where they used to be. Auntie J lived in a second-floor condo off of La Cienega Boulevard in Los Angeles. For decades, she was in the same place, same number, always solo. She worked in public health, and when she retired, she volunteered, tutoring grade-school kids at the library. J busied herself with social events and occasionally went to church. Auntie B, J's younger sister, used to live in a giant house in Lake Charles, where she'd also been for ages. Sun-kissed pictures of extended family I couldn't remember or had never met lined the walls. A former teacher, she had tons of books in stacks and on shelves. Louisiana was a mental and geographic leap for me, growing up in California. My first visit to the South was New Orleans. I was a senior in college then but too young to rent a car. So my good friend trusted me for the day with her wheels, and I drove out to Lake Charles to see Auntie B, who could hardly believe I'd made it. Even then, the house was getting to be too much for her, its size, the maintenance, the solitude.
I asked Auntie B recently what she thinks of the food she eats every day in her assisted living facility. "It depends on the chef," she says. She recites the mechanics. She tells me the time they eat, how she tries to eat with people she's fond of, but that doesn't always work out. She tells me she peruses the anytime section and takes fresh fruit or cornbread muffins upstairs to her apartment. She sets the takeout box on her walker. "They're teaching us to steal," she says wryly. I tell her that's called "to-go," and we laugh. Auntie B doesn't eat out on her own much because the cost to live in her residence includes food. She doesn't miss cooking, cleaning, or grocery shopping. But after thirty minutes, she hadn't described any meal that satisfied her. She hadn't told me how anything tastes.
My aunts seem happy, even when I don't ask them outright. That's what matters. There's comfort in the expected, in a lightly seasoned chicken breast atop steamed veggies. Maybe when you're pushing ninety and learning to send text messages and calling the doctor once again to figure out an issue with your achy knees—maybe that's enough.
---
"Counter Service" is part of our weekly story series, The By and By.
Enjoy this story? Subscribe to the Oxford American.