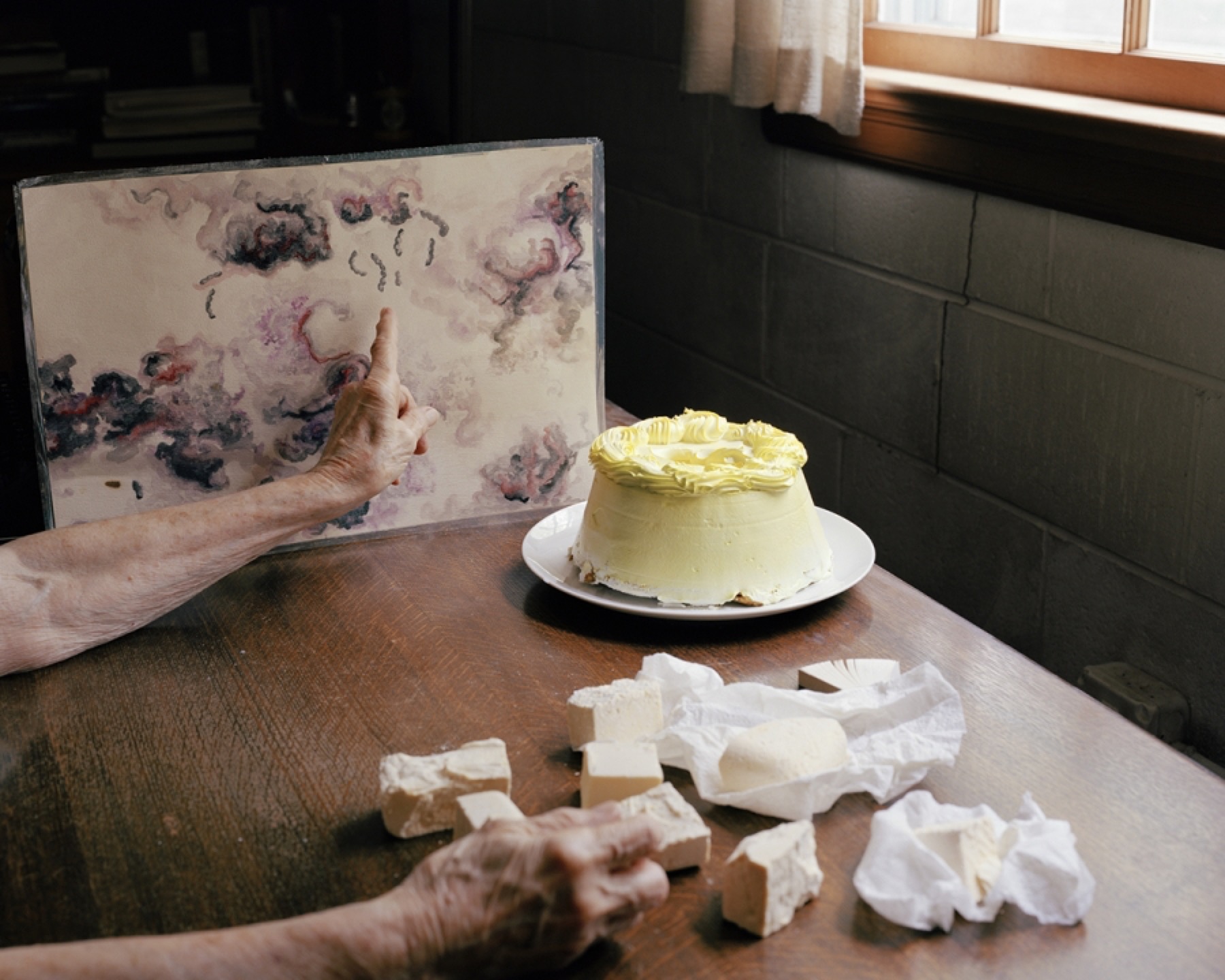 "Margaret's Picture of Pneumonia" by Susan Worsham
CHEERS TO "COOKING WITH CHRIS"
By Oxford American
Cue the bourbon toast—the Oxford American is proud to be nominated for a 2015 National Magazine Award: Chris Offutt's irreverent "cooking" column is a finalist in the Columns & Commentary category.

Sly, sometimes absurd, and always hilarious, Offutt's essays appear as the final piece in every non-music issue of the OA under the tongue-in-cheek banner "Cooking With Chris." In 2014, Offutt's subjects ranged from his summer flipping omelets in the Grand Canyon ("Chicken Eggs") to an ear candling accident that set his couch on fire ("Bourbon and Cheese") to his imaginary career as a spy ("CIA Cake & Jeff Davis Pie").

This is the Oxford American's twelfth National Magazine Award nomination since the magazine's founding in 1992. The OA won in the Single-Topic Issue category in 1999 and 2004, and in the Video category in 2011.
Susan Worsham's photograph (pictured above) was printed alongside Offutt's "Bible Cake" essay in the
OA
's Summer 2013 issue.