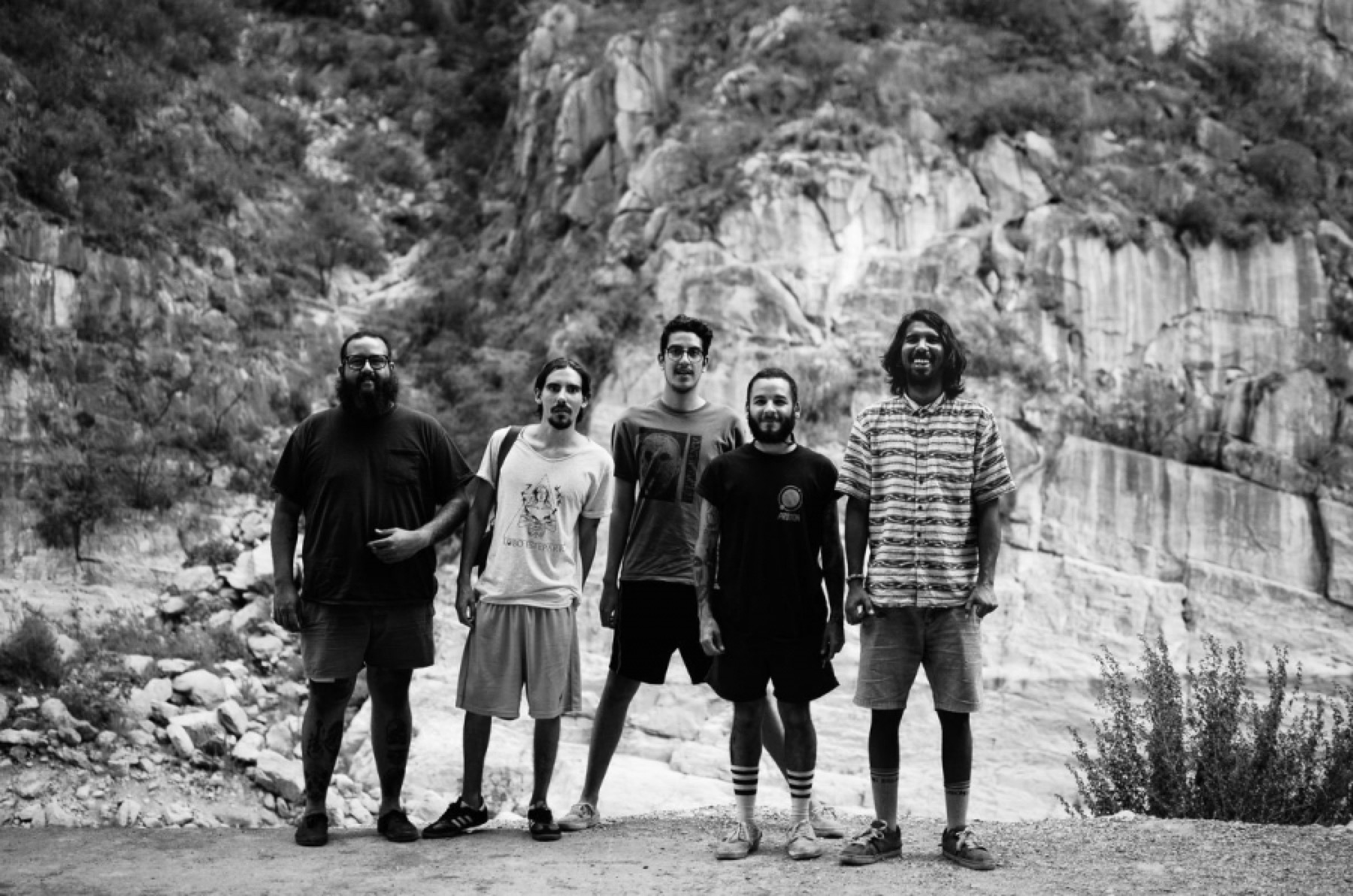 Zeta
COMMUNITY EFFORT
By Claudio Ortiz
---
For two days, it seemed as if Daniel Hernandez Saud was a fixture in my kitchen. He stood over the stove, surrounded by an array of colorful vegetables and ingredients, while I watched in awe of how quickly he moved. A sauce reducing on one of the burners filled the house with a rich, garlicky aroma. That morning Dani beamed with a joyous energy that tends to be a rare quality in people who spend most evenings performing until well after midnight. Every movement he made seemed to be choreographed and carried through with direct intention, all the while, he smiled from ear to ear, answering my questions.
"What's it like being a vegan in Venezuela?" I asked.
I was perplexed by the idea that even though people in Venezuela live amidst widely publicized food shortages and lack of basic staples, there are those who have the wherewithal to eat anything other than what is available to them in the moment. Nevermind that meat and poultry are undeniably central to the pan-Latin-American culinary landscape. It seemed to me that their dietary choice had a degree of radicalism that is lost on people accustomed to living in the U.S., where we waste 30-40 percent of our food supply.
"It takes a community effort, but people take care of each other," he said. "That's at least something we try to promote and exemplify in everything we do."
He went on to recount experiences about how, while backpacking through South America with his best friend and bandmate Juan Ricardo Yilo, they were exposed to a wealth of knowledge and perspectives about food, art, music, and most importantly to them, how they interact with other beings in the world around them.
Dani and Juan Chi were teenagers when they decided to embark on that journey carrying a couple changes of clothes and their guitars. The trip would shape the next sixteen years of their friendship, amount to incalculable distances traveled, shows played, and lives influenced—the same trip which would eventually bring them with their band, Zeta, to my house in Charlotte, North Carolina.
In "Sing Queen City Pain," Lina María Ferreira Cabeza-Vanegas writes about how we—members of Chócala—uniformly, without hesitation, answered "No" when she asked us if we were worried about whether or not we may be limiting our audience by having Liza sing exclusively in Spanish. At this moment in history, we understand the magnitude of the effort made by our ancestors to get us where we are and the substantial momentum that is pushing us forward in time. It was a decision we made early on; we wanted to honor a large influence in our music.
This choice, born out of a longing to connect to times past and places that feel distant in our memories, instead expanded our audience and has given us a larger voice in the music community, a voice we try to use to amplify the message put out by such groups as La Rua and Ultima Nota before us: Yes, there is space and support for music and art made by immigrants in the Southeast USA, particularly in Charlotte. When my friend, local skate park owner Phillip Gripper, notified me that Zeta was playing in town and might need a place to stay, I didn't think twice about hosting them.
"I cook for the band and I like to find interesting recipes and figure out how to make them with my own twist," Dani said, pulling his "cooking-on-the-move" essentials out of a medium sized Tupperware bin and meticulously organizing them on my kitchen counter. "People think it's difficult to eat clean on the road but it's not that hard. I like to show people we meet how easy it really is. If people committed to being compassionate—it just takes a little effort. Besides, we wouldn't be able to play the way we do if it wasn't for how we eat."
Twice, I've seen Zeta play at Phil's warehouse-turned-skate park, Óso, surrounded by graffitied walls and a crowd that stood in awe as the band delivered an enveloping wall of emotive, captivating sound. They wove the audience in and out of heavy electric guitar riffs reminiscent of late nineties American post-hardcore punk culminating in drum rhythms and chants with lineages specific to the neighborhoods of Puerto La Cruz where they grew up. Dani, on guitar, stayed on his tiptoes throughout the entire set, seeming to take flight at times.
The first time I saw them perform left me feeling contemplative. After processing their set, I asked them to tell me about Venezuela and the places that have faded into the backdrop of spotty, childhood memories for me. A country I haven't seen in more than eighteen years is the place that they're indescribably homesick for, but know they can't return to if they want to continue making their art. Through their music and conversation, they transport themselves across the Caribbean Sea, back home.
Zeta has been on tour in the U.S. for two years. In 2018, they played two hundred and five shows, every one an opportunity for them to share their music and heritage. Every show a blessing to be thankful for. They are genuine heart and soul. Dani and Juan Chi are fervently living their dream: a new interpretation of the American Dream where they can share what they've learned about kindness, compassion, and gratitude with anyone who is willing to listen.
When Lina sat down to interview Chócala for the Oxford American's North Carolina Music Issue, I began to ponder questions about our band and our music I hadn't considered before. Our conversation led me to examine the role we play in opening up opportunities for dialogue concerning the complexities of the immigrant experience and the equally complex music and art that is created by people living under these circumstances. The beauty, pain, confusion, and hope we carry in this process of chosen assimilation with a loyalty to a heritage. It's music and art that is, paradoxically, a materialized celebration of the opportunity and promise inherent in new beginnings, as well as an acknowledgment of the longing nostalgia for what's been left behind. We wouldn't be able to play the way we do if it wasn't for how we eat.
---
---
Enjoy this essay? Check out the 2018 North Carolina Music Issue & Sampler.