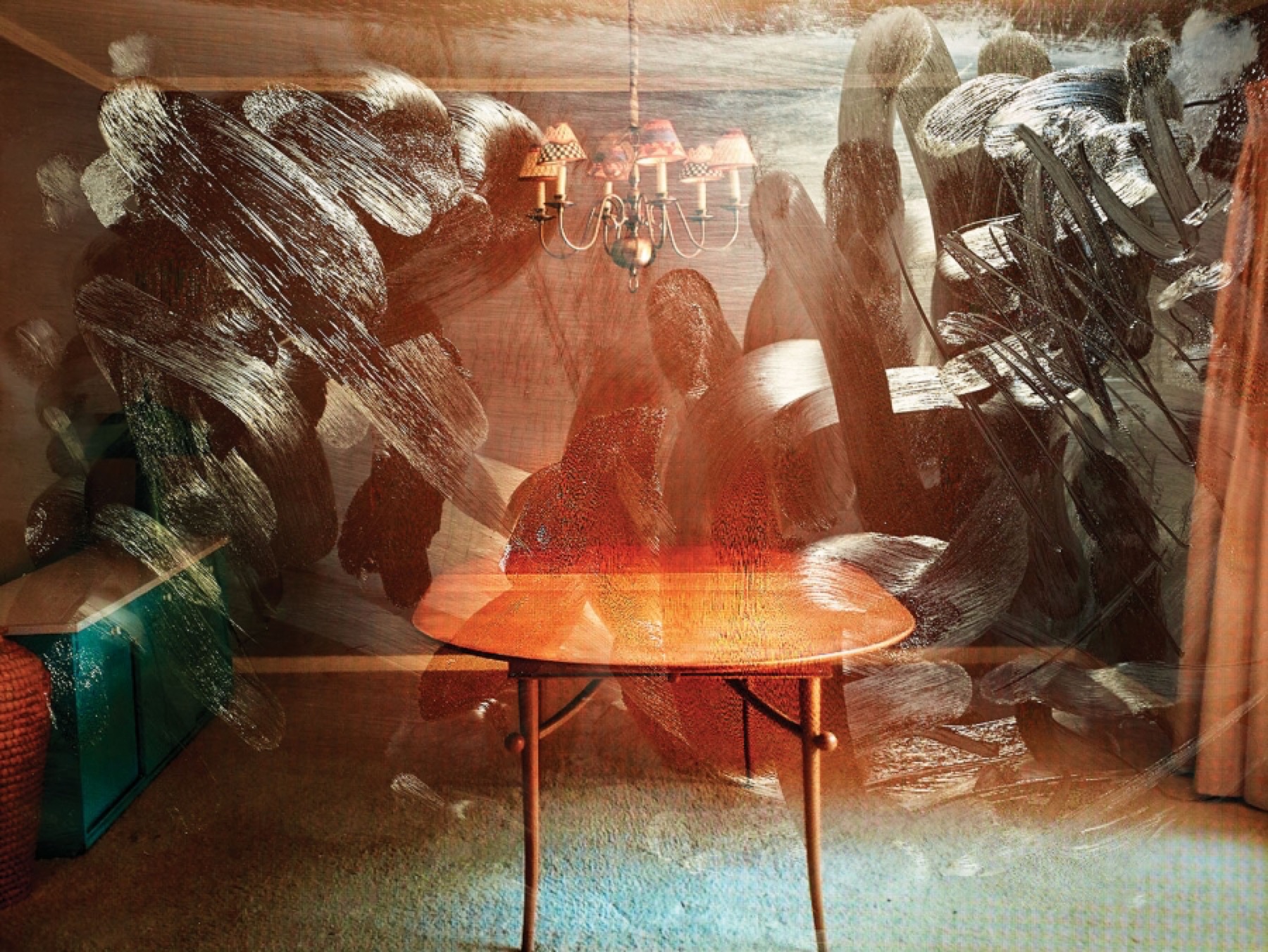 Images from Tabitha Soren's series SURFACE TENSION appear in VQR's Spring 2016 issue.
CRAMMING
By Oxford American
Recommendations from the editors of the Oxford American
---
The Spring 2016 issue of VQR is a knockout, featuring contributions by many OA friends and contributors: Jeff Sharlet (whose essay "Dubliners" is a part of the magazine's #VQRtruestory project, by which stories are delivered first on Instagram); Justin Nobel (whose "Everything Circles Back Around" is about ocean acidification, New Orleans, and pteropods—those "tiny, winged mollusks" that "range in size from poppy seed to blueberry"); and Pia Z. Ehrhardt (on her mother, who has been diagnosed with Alzheimer's: "She can't count backward from one hundred by sevens, but her synapses fire away, running on rote anger"). If that's not enough, find long excerpts from two of our most-anticipated May nonfiction books: Garrard Conley's Boy Erased, a memoir about attending an "ex-gay" conversation therapy program in Memphis; and Bronwen Dickey's Pit Bull, about the complex and fascinating history of the breed. The two books—both debuts—will be published on May 10. While we wait, we'll keep making our way through the latest volume of VQR, which you can browse right here.
In these often bombastic, bloviating days, finding music like Daniel Martin Moore's is like drinking a clear draught of water (without lead). His voice is the kind of timeless instrument that makes you search for old-fashioned words like "draught" to describe it. We first saw him in a video cover of Hank Williams's "I'm So Lonesome I Could Cry" with Lisa Walker of Cincinnati's Wussy, filmed at that city's Herzog Studio, where Williams recorded that song and others in 1949. Moore hails from just across the Ohio River in Cold Spring, Kentucky, graduated from Murray State University, and lived every bedroom-strummer's dream when he sent a demo tape to Seattle's SubPop label in 2007 and they signed him up, releasing Stray Age the next year.
He's a righteous homer. He has since collaborated with cellist Ben Sollee, who grew up in Lexington, and their fellow Kentuckian Jim James of My Morning Jacket on Dear Companion, a collection of songs railing, sometimes softly and sometimes with bouncy Appalachian melodies and always with expert musicianship, against mountaintop removal mining. His 2015 album Golden Age, released in October of last year, was produced by James and added fuller instrumentation to his usual stripped-down guitar. With songs like "To Make It True," we're put in mind of a Commonwealth of Kentucky Nick Drake.
After a West Coast swing for the next two weeks, he has two dates in Texas—May 13 in Austin and May 14 in Dallas—then returns to Kentucky for Berea's Moonshiner's Ball on May 21.
Having agreed months earlier to be a panel moderator during the 2016 Arkansas Literary Festival, a couple weeks ago we found ourselves up late for a number of consecutive nights, cramming to finish the pair of books we'd been assigned, whose authors we'd been tasked to engage with a bevy of insightful "literary" questions that would engender a memorable discussion and, with any luck, invigorate the audience about the auspicious condition of contemporary American letters. Our panel paired two young authors; their novels, we were unnerved to discover, could hardly have been further apart in style, structure, or subject.

Karan Mahajan's second novel, The Association of Small Bombs, is a fast-paced examination of a minor terrorist act in mid-nineties New Delhi, told in a cinematic (better yet: televisionary) third person that skips around multiple storylines of characters connected to the event in various ways; the book begins with the bombing (Chapter 0) and proceeds outward like scattershot. Garth Greenwell's debut, What Belongs to You, is a captivating work of diaristic realism, tethered to the consciousness of the first-person narrator, a gay American poet living in Sofia, Bulgaria; the story commences in a public bathroom, where the narrator has his first encounter with Mitko, initiating the intense relationship that spans the book. The festival titled the panel "Critics' Picks," for what the novels do share in is nigh-unanimous critical praise. But this alone can scarcely carry a worthwhile conversation. We read on, grasping for any tenuous correlation.

In the end, we needn't have worried; Karan and Garth admired each other's work and were energized each by the other's idiosyncratic approach to story and characters. And, after all, we did find a point of striking commonality between these remarkable novels: they both open with a bang.
---
For more recommendations from the OA, subscribe to our weekly newsletter.