Seven Down with Simon Marotte
Behind the Up South Music Issue crossword puzzle
By Oxford American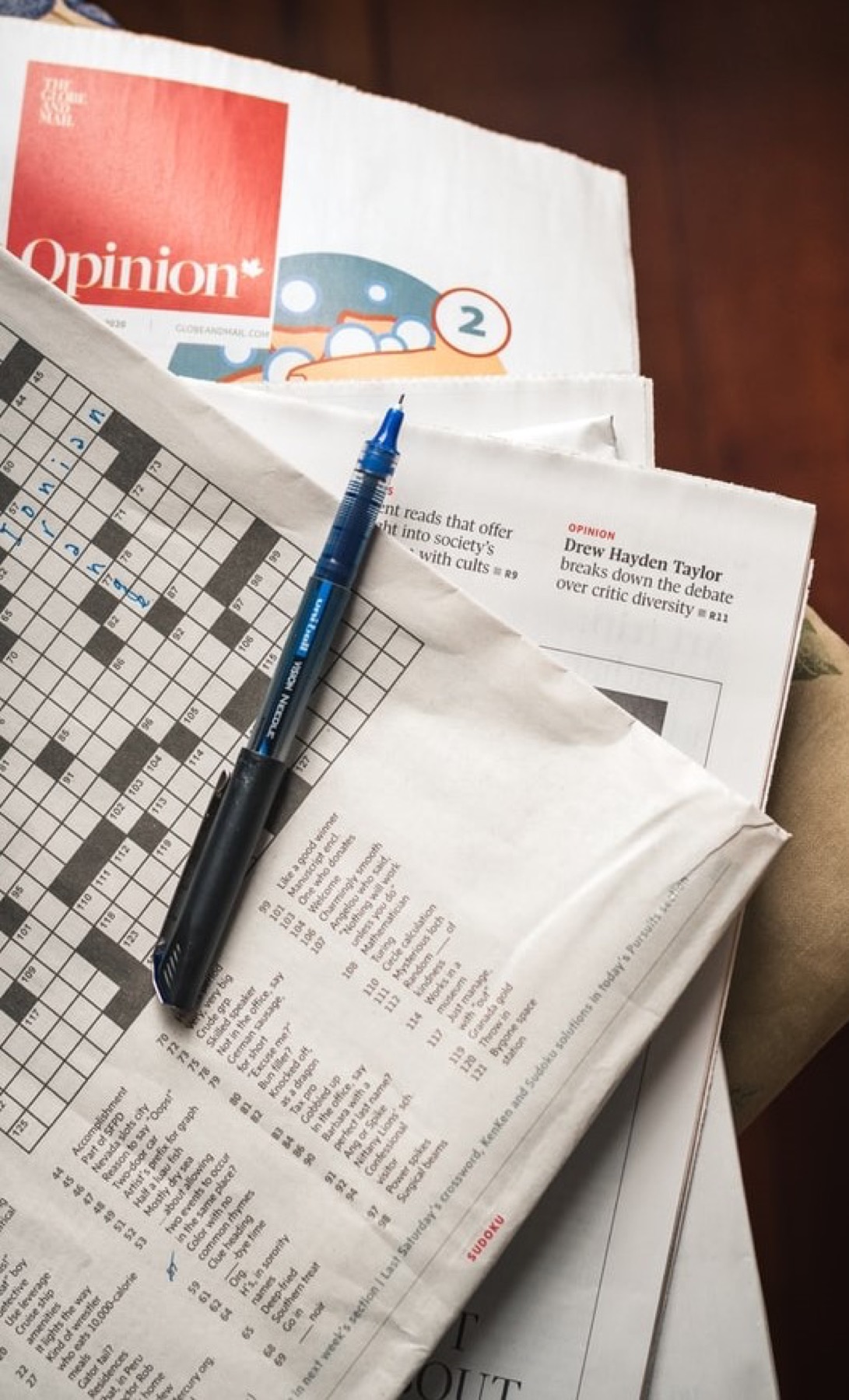 Photo by Bannon Morrissy via Unsplash
The Up South Music Issue, available online and now on newsstands, features the first ever crossword puzzle included in the Oxford American. We spoke with creator Simon Marotte, a junior at Conway High School, to learn more about his process and his favorite puns.
Oxford American: How did you first become interested in crosswords?
Simon Marotte: Words have always been of interest to me—I fondly remember learning a "word of the day" from my mother, an English professor, on the ride to school every morning. But crosswords never came into the picture until around ninth grade as a way to alleviate my boredom in health class. With my newfound time in quarantine, I was able to solve crosswords more regularly and eventually venture into the world of constructing.
OA: How many puzzles do you think you've made in your lifetime?
SM: I've probably constructed around twenty publishable puzzles so far, but there have been many more that I've almost completed but abandoned for one reason or another.
OA: Where do you start when creating a crossword puzzle, is there a theme or a particular clue that you want to incorporate? Do you map them out on graph paper or digitally while you're working on them?
SM: For themed puzzles, the theme is the raison d'etre. That's where I start brainstorming theme entries and pairing them according to letter length. For themeless puzzles, I usually start with a phrase (and maybe a punny clue to go with it) that I really want to highlight, then go from there. Like most puzzle constructors, I use software to help me fill the grid.
OA: What puzzles you the most about crosswords?
SM: As a crossword constructor, I am always puzzled by the process of coming up with an idea for a theme. It is by no means predictable—on some occasions, I spend hours researching to generate ideas; on others, a theme comes to me in my sleep.
OA: How did you develop clues for the Music Issue?
SM: For this crossword, I started by cluing the theme entries, then proceeded to clue the rest of the puzzle with the help of an online dictionary and clue database which often jumpstarts my brainstorming process. I tried to clue the non-theme material in a way that could in some way relate to music, too.
OA: Who are your favorite artists referenced in the Music Issue crossword?
SM: It's really hard to choose, but Stevie Wonder, Leon Bridges, Erykah Badu, and Brittany Howard have all been in my playlist recently.
OA: What clue and accompanying word are you most proud of­ including in a puzzle?
SM: PUTT clued as "Mini stroke?" has been a favorite of mine for a while.