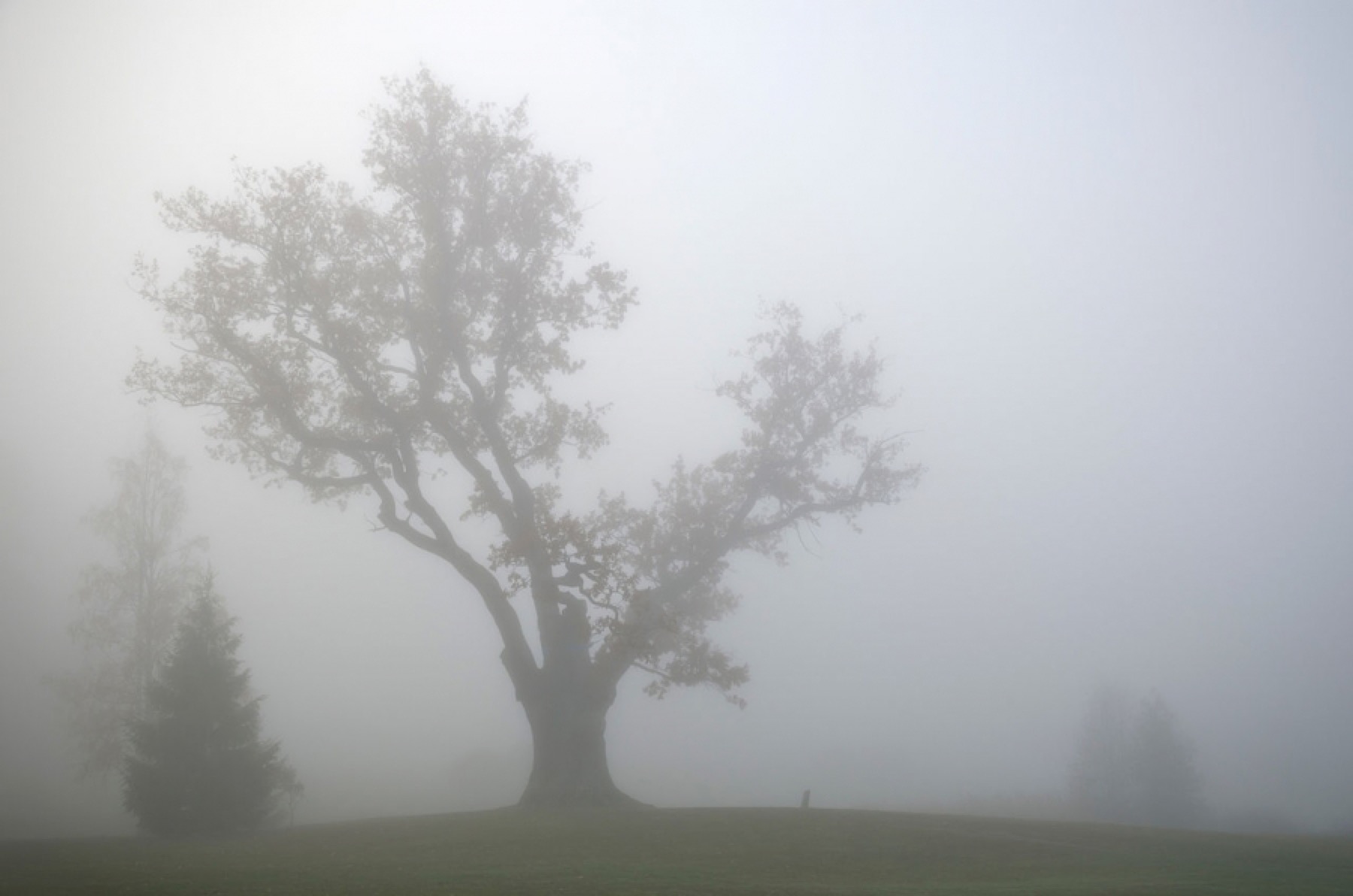 via Shutterstock
GLOBES OF QUIET PAIN
By Oxford American
End-of-week recommendations from the editors of the Oxford American
---
The most exciting perk of working for a literary magazine with its own restaurant and performance space is—no surprise here—experiencing all the talent that streams through our doors. In the last year we've seen: Israeli jazz clarinetist, Anat Cohen; Nashville's Lera Lynn (you may recognize her from the David Lynch–style barroom scenes in the most recent season of True Detective); Mississippi blues veteran, Leo Bud Welch; and some of Georgia's finest songwriters—Patterson Hood and the Indigo Girls. Last night was no exception. Nora Jane Struthers & the Party Line ripped through a set of well-crafted originals, as well as classics by George Jones and the Everly Brothers. Goofy and cheerful onstage, Struthers led the group with an acoustic guitar and powerful vocals. We were particularly impressed by the fiddle solos of Joe Overton (who, we learned, will marry Struthers in May). Most surprising to us, though, was a moment mid-set when Struthers stepped aside to let her lead guitarist, Josh Vana (of Keezletown, Virginia), and Overton carry the audience through a literary interlude. Several years ago, this magazine published a profile of Dave Evans, a bluegrass legend who has, since his prime, drifted into poverty and obscurity. The author, Lee Johnson, is a friend of the band, and as an honor to him and to Evans, Josh and Joe read the story's first section aloud. Evans's tale isn't notable in the grand scheme of the genre, in which talented musicians flow in and out of fame within a generation. But there's a particular edge of tragedy at work in Evans's life, the kind that, when paired with the undeniable scope of his talent, inspires cult followings and evangelical admiration. Johnson explores this in the piece, and we saw a bit of it last night after the reading; Overton and Struthers unplugged their instruments for their next song, a duet in honor of Evans, who was famous for having the bravado and energy to play acoustic-only sets before large audiences. You can read the story here.
Some twenty-one years ago, when we worked at a different magazine, we had occasion to publish a nonfiction piece by a young novelist named David Foster Wallace. When we met him in person and mentioned our admiration for his first novel, The Broom of the System, he winced as if in pain at what he clearly thought of as inferior work. He told us he was finishing another novel and offered to send excerpts that we might like to publish as well. The sections that arrived were wildly ambitious, linguistically inflammatory, minutely detailed, and hilariously funny, concerning, of all things, a junior tennis player. The magazine didn't publish any of those chapters of Infinite Jest but Wallace invited us to the book's New York release party, twenty years ago on Sunday, and as he did so, we detected another wince over the phone. He'd told us he literally lived in a cornfield in Illinois and was uncomfortable with New York scenes like the hot ticket this had become. At the party, we found him sitting in a semi-private back room (of what was normally an East Village dance club), and he clearly was not in his element. He later wrote to thank us for coming to his "Boschian" party and vowed never to go to another. The work was always paramount for him, and he often seemed prouder of the hard work he put in than in the end product. Twenty years after the book's publication and that party (and seven and half years after his suicide), writers are weighing in on his masterpiece, reckoning with its heft and scope. Two of our favorite pieces are by Tom Bissell in the New York Times Book Review and by Emma-Lee Moss in the Guradian. Just a few years ago, we donated our and Wallace's correspondence and materials—as family and many of his colleagues and other editors have—to the Harry Ransom Center at the University of Texas at Austin. The center's blog has a recent post about its holdings.
As you relax at home this weekend escaping the unnervingly balmy February we're having (down South at least), we urge you to reserve a quiet window of time to sit with Kevin Young's new poem, "Money Road," a meditation on Emmett Till, which appears in this week's New Yorker. On the page, the poem's compact, three-line stanzas belie the thunderous power of Young's images and the propulsive narrative: a winter road trip through rural Mississippi. "Money Road" is named for the stretch of state highway that's home to dilapidation of Bryant's Store, where the Till tragedy was set into motion, or as Young writes: the place Emmett Till last whistled or smiled or did nothing. The poem is packed with grim and resonating observations, as in this declaration: the Delta Death's second cousin once removed. It is snowing faintly and the wispy flakes are a recurring motif, A quiet snow globe of pain I want to shake. After reading the poem on its own, double-back and listen to the recording of Young, who recites the lines in a calm and powerful staccato, adding depth in his treatment of words "tidy drinks," "cussed," and "cold" in the poem's final section. The poem is dedicated to John T. Edge. We imagine the two OA contributors riding together down Money Road, trying to reckon with a brutal history and keep warm.
---
For more staff recommendations, subscribe to our weekly newsletter.