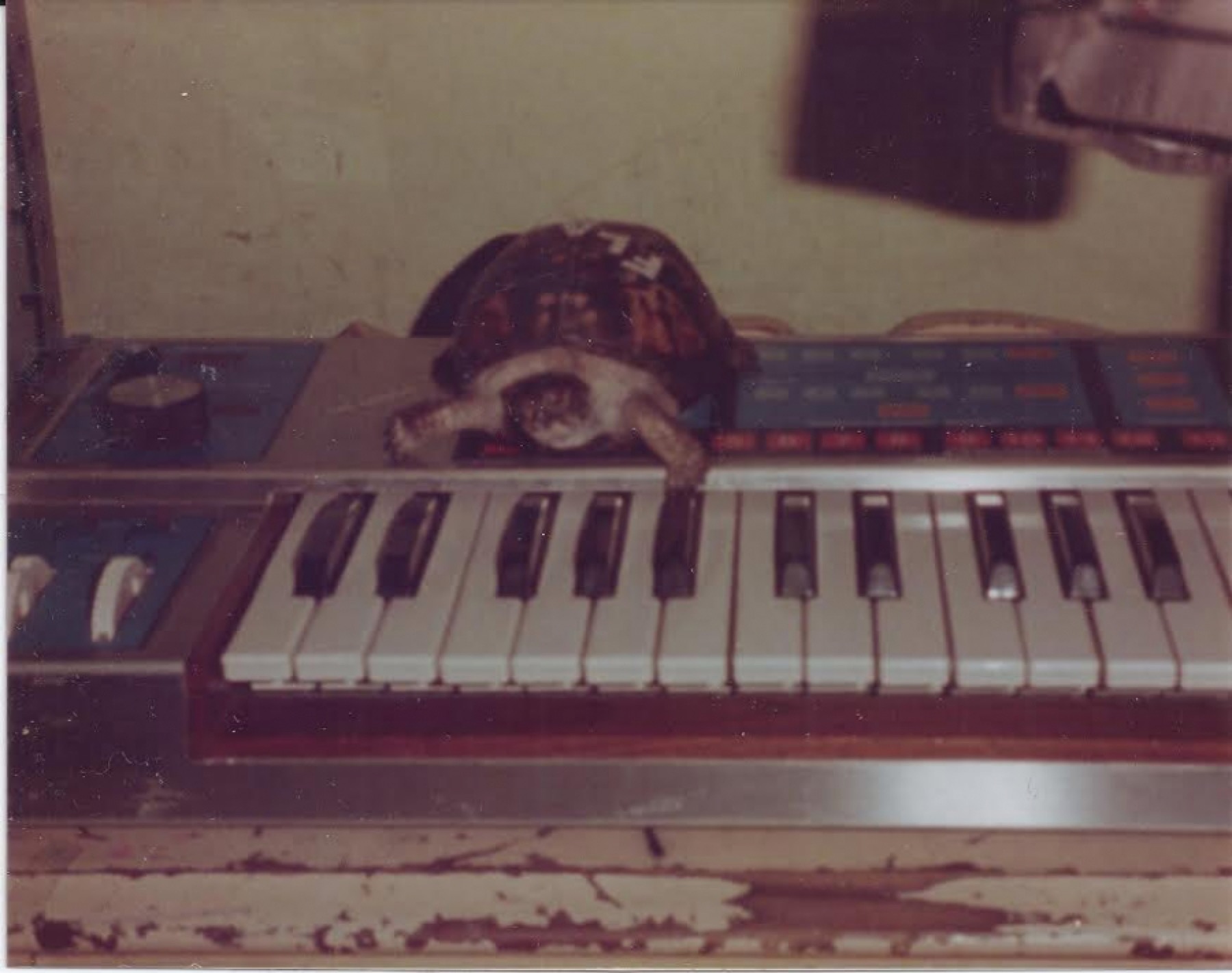 Photo courtesy of Matt Jones
LOWCOUNTRY FOR OLD HEADS: IN PICTURES
By Dave Tompkins
A supplement to our South Carolina Music Issue
---
W
hen Matt "DJ Wiz" Jones goes to work, he carries a steel briefcase containing a miniature video arcade. '80s mall classics like Galaga, Galaxian, and Ms. Pac Man have been scaled down, not inside his phone, but as actual arcade cabinets that fit in his palm. Joysticks the size of a thumbtack are fully operational. Jones plays them during the downtime while running his stage production company in Charleston, overseeing arena shows for Tyler Perry, Dylan, KISS, Poppins, and Paw Patrol. He brought out the silver carry-on when I visited him at his house in West Ashley this past summer. He released a latch, hit a few switches and the briefcase came alive, sounding off with 8-bit gobbles and galactic annihilation.  
The case was originally intended for microphones, from Jones's former occupation as DJ Wiz when he did hip-hop parties in Charleston and produced rappers from the studio in his mother's living room. Under the umbrella Genius Productions, they self-released (and distributed) an EP in 1989, though sadly most of the copies were claimed by Hurricane Hugo.
The mics themselves have joined Matt Jones's pile-up of vintage mixers, keyboards, samplers, boom boxes, drum machines, turntables, and speaker cabinets, accumulated over three decades. It's a museum of hip hop technology in climate-controlled Lowcountry mini storage. Some equipment traveled to Genius Production parties, from Mosquito Beach to the Ramada. One bass machine tried taking the Amtrak out of Georgia. (Luckily, Jones leapt on the moving train and rescued his 808.) Another sub was inherited from Club Xanadu when Matt worked next door at Aw Shucks oyster bar. Some gear never left his mom's house and wound up preserved in the Genius Productions scrapbook, a document of kids making hip hop in real-time in Charleston, port of American reckoning in the South. A rap IT octopus, Jones always kept a spare hand for taking pictures and his photo album from that era is an adhesive historic designation. 
---
 Enjoy this story?  Check out the 2019 South Carolina Music Issue & Sampler.