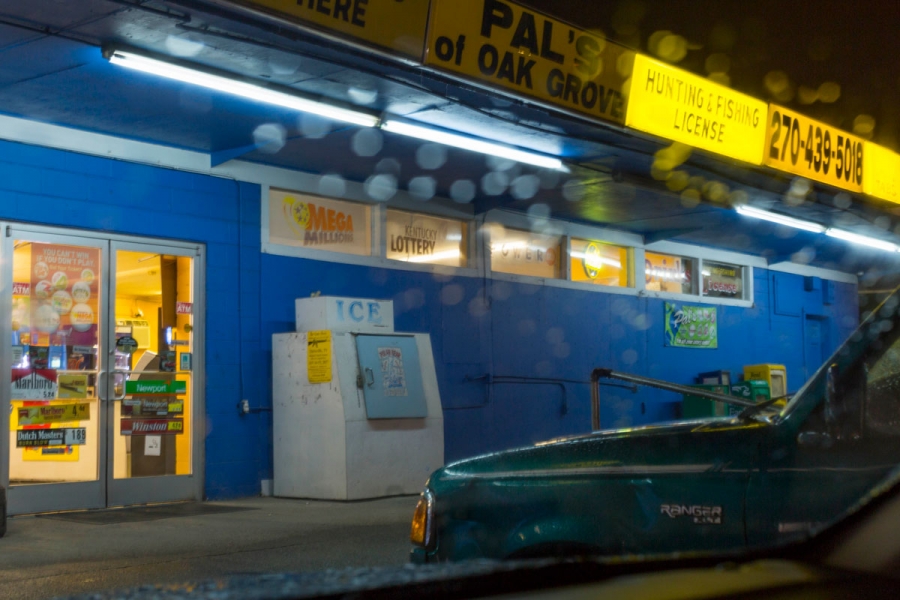 Off-post
In "A Town Under Trial," reporter Nick Tabor relates how an unsolved 1994 double murder continues to haunt the small town of Oak Grove in southwest Kentucky. Because of its proximity to Fort Campbell, one of America's largest military posts, Oak Grove has been plagued with corrupt governance since it gained municipal status in 1974 after the size of the Army swelled with the Vietnam War draft and the demand for off-post housing increased. Tabor, who worked for the newspaper in Hopkinsville, the county seat, for several years, tells of the reputation Oak Grove bears:
Countless times while I was living in the area, when Oak Grove came up in conversation, people in Hopkinsville shook their heads. There's something going on down there was the most common refrain. One of my old sources told me while I was reporting this story, "It just doesn't seem clean. When my daughter starts driving, I'll tell her, 'You just don't go that way.' I don't even like driving through."
Oak Grove faces inherent challenges with economic development. "Consumer demand is for fast-food restaurants and seedy establishments, not for higher-end stores," Tabor writes. Because almost all its residents are connected to the Army, the city's citizenry is transient and temporary; without a long-term labor force, luring a factory would be almost impossible.
To capture Oak Grove and its trailer parks and "commercial strips of liquor stores, topless bars, and cash-advance shops" familiar to military towns across the country, we turned to Nashville-based photographer Tamara Reynolds, who was already familiar with the area. In mid-January, on her way to Louisville for another assignment, Reynolds spent a night and morning photographing in Christian County. Her images convey the tenuous, transitory nature of habitation and commerce in Oak Grove and the unavoidable influence of the military-industrial complex on life there.
—The Editors
---
This photo series was supported by the Economic Hardship Reporting Project, a journalism nonprofit that covers economic inequality in America.