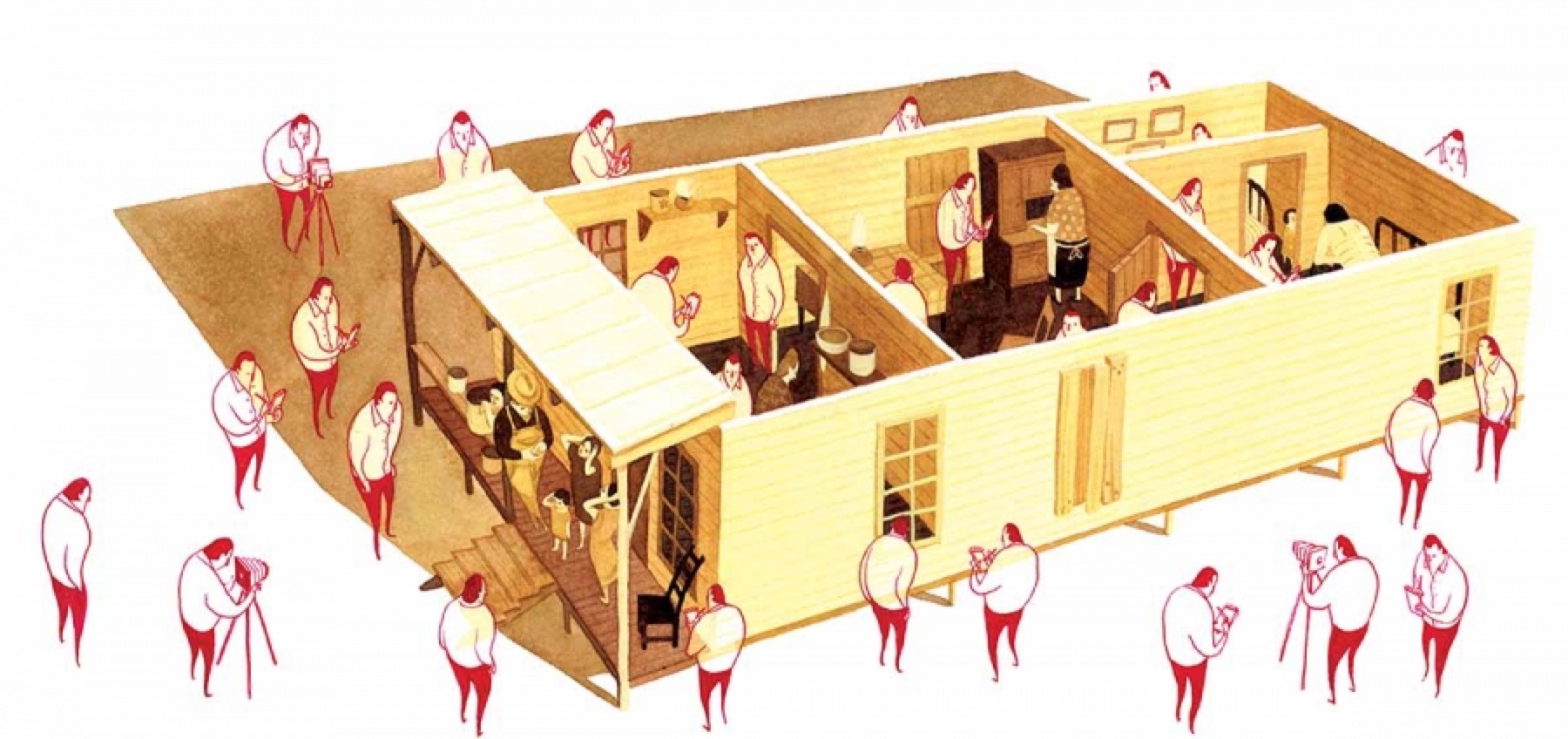 OMNIVORE
By Oxford American
A vibrant literary magazine ought to not only fuel the culture, but should have something to say about it, too. In our latest issue, editor Eliza Borné describes the Oxford American's Omnivore section as a place for "imaginative, sometimes delightfully offbeat criticism and commentary." Though it is tucked inconspicuously into the back of the magazine, Omnivore is home to vivid, incisive writing about literature, film, food, music, and whatever idiosyncratic fascinations our writers bring forward.
In the spring issue, two vastly different essays appeared under the Omnivore banner: Will Stephenson surveyed the career of screenwriter, novelist, New Journalist, and "stoner-raconteur" Terry Southern via Southern's recently published letters; Kelly Alexander visited the North Carolina storeroom of Replacements Ltd. to view their extensive display of Fiestaware, pursuing, as she wrote, "a hunch I had that the plate has a special significance in the South."
In our forthcoming summer issue, novelist Lauren Groff considers the short career of Miami Beach street photographer Andy Sweet. It is a stunning essay—Groff blends criticism, reportage, and travelogue to convey the artist's life and vision—and we cannot wait to share it with you. (The issue will be on newsstands June 14; subscribers should receive theirs a couple weeks early.) To hold us over, here are just a few of the many memorable pieces to appear in Omnivore since the section's debut in the Summer 2013 issue.
---
An excerpt from The History of Rock 'N' Roll in Ten Songs, this stacked review of artist Christian Marclay's video Guitar Drag and Colson Whitehead's novel John Henry Days explores a history of racial injustice through the legend of John Henry.
There's a bass rumble, then a scramble, the pace picking up: the simultaneous levels of sound are constantly changing position, fighting for primacy, bass versus treble, treble versus bass, scattered noise versus steady tone. You try to make a narrative out of it all, to see the music, because it is beginning to come across as some kind of music, going somewhere. Guitar Drag?
---
An essay on the history, theories, and usage of Spanglish (coined as "Espanglish" in 1948).
Spanglish is not simply a piecemeal cobbling-together, a collecting of scraps of random vocabulary into a raggedy orphan of a sentence. It has logic and rules, and more interestingly and importantly, it embodies a constantly shifting and intimate morphology of miscegenation.
---
Jamie Quatro reads Flannery O'Connor's Prayer Journal.
I'd take it out multiple times a day, turn it over in my hands, read the press materials—then put it back. Flannery O'Connor's prayers. Flannery O'Connor's prayers. In her handwriting. To peer over her shoulder and read what she'd written to God, and God alone?

It felt voyeuristic, uncouth. Sacrilegious, even.
---
A close reading of James Agee's Cotton Tenants.
Now we can witness what Agee made first, and we can examine it alongside the epic it became once it got digested by the organs of an endless self-loathing.
---
And in Spring 2015, the entire section was entrusted to the OA's longtime food columnist John T. Edge, who solicited a collection of pieces that explore the dynamics of hospitality, exclusion, and food justice:
"Breaking Bread: Who is Welcome at the Welcome Table?"
In addition to John T., the contributors include Kevin Young, Todd Kliman, Sara Roahen, Lolis Eric Elie, and Chris Offutt.
Speaking of Chris Offutt—since 2013, he has closed Omnivore, and the magazine, with his irreverent column, "Cooking with Chris" (which was nominated for a National Magazine Award in 2015). Read a few of our favorite entries: "Bible Cake," "Baked Possum," and "Chicken Eggs." In the summer issue, he's writing about last meals.
---
Explore the Omnivore archive using the tag below.