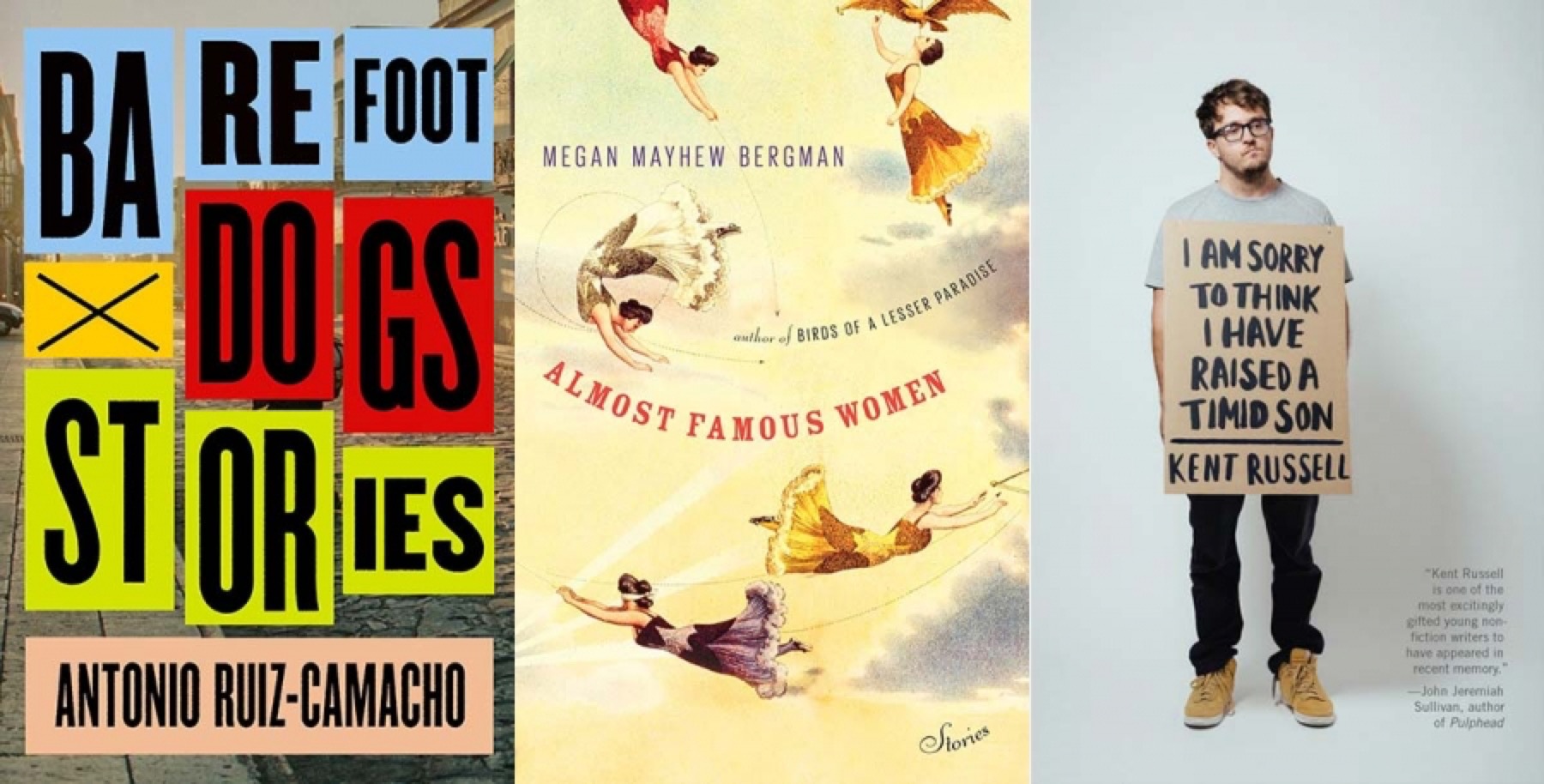 OVERDRESSED, ADRIFT
By Oxford American
In anticipation of our hometown literary festival this weekend, which will bring a cross-section of the publishing world to Little Rock for merry readings, signings, and old-fashioned elbow-rubbing, we've been brushing up on some of the recent books on our "to-read" list, lest we find ourselves grinning, but at a loss for words, before some one of those distinguished writers at Friday night's cocktail party. We've had Megan Mayhew Bergman's Almost Famous Women on our mind since Jamie Quatro praised it on this website, describing the collection's sum effect as "a kind of collective chorus: voices of women who were, in their historical time periods, denied a voice." Bergman takes "real women whose remarkable lives were reduced to footnotes" and explores their stories on the page—people like Butterfly McQueen, of "I don't know nothing 'bout birthin' babies" fame; Joe Carstairs, a boat-racing lesbian and heiress born in 1900; and aviator and horse trainer Beryl Markham. We have a soft spot for stories that celebrate the strength, complexity, and creativity of women, and Bergman's compassionate and fierce collection beautifully fits the bill.
We also read
Antonio Ruiz-Camacho's
Barefoot Dogs
, and now we're pushing it on our friends: "Have you read this? Here, read this book." The Austin-based Mexican writer's debut is a collection of linked stories—reminiscent of
A Visit From the Goon Squad
and
The Imperfectionists,
but dealing in vastly different terrain—surrounding various members of a large Mexico City family as they cope with the sudden disappearance of their beloved patriarch, José Victoriano Arteaga. Like Tom Rachman, Ruiz-Camacho is a veteran journalist crossing over to the fiction game, and his newsroom experience is evident in the elegant way he intersects his characters' personal dramas with larger societal ones. The Arteagas are a vibrant family, and their stories reveal the experience of many immigrants: "People like us recognize each other from miles away, we overdressed outcasts adrift in middle-of-nowhere America."
We're not sure how we missed him, but Kent Russell, a twenty-nine-year-old writer from the Gothic edge of Miami, has stormed onto the literary nonfiction scene. In his debut collection of essays, I Am Sorry to Think I Have Raised a Timid Son, Russell profiles men who push the envelope of masculinity, including Tim Friede, a man who survives the bites of an African water cobra, a diamond-back rattler, a black mamba, and a Mojave rattler, and Tom Savini, special-effects master for gory films such as Dawn of the Dead. Russell stitches his essays together with brief interstices in which he reflects on his father and his family. Pair the essays with Russell's recent Salon conversation with his sister, Pulitzer Prize–nominee Karen Russell, author of Swamplandia!