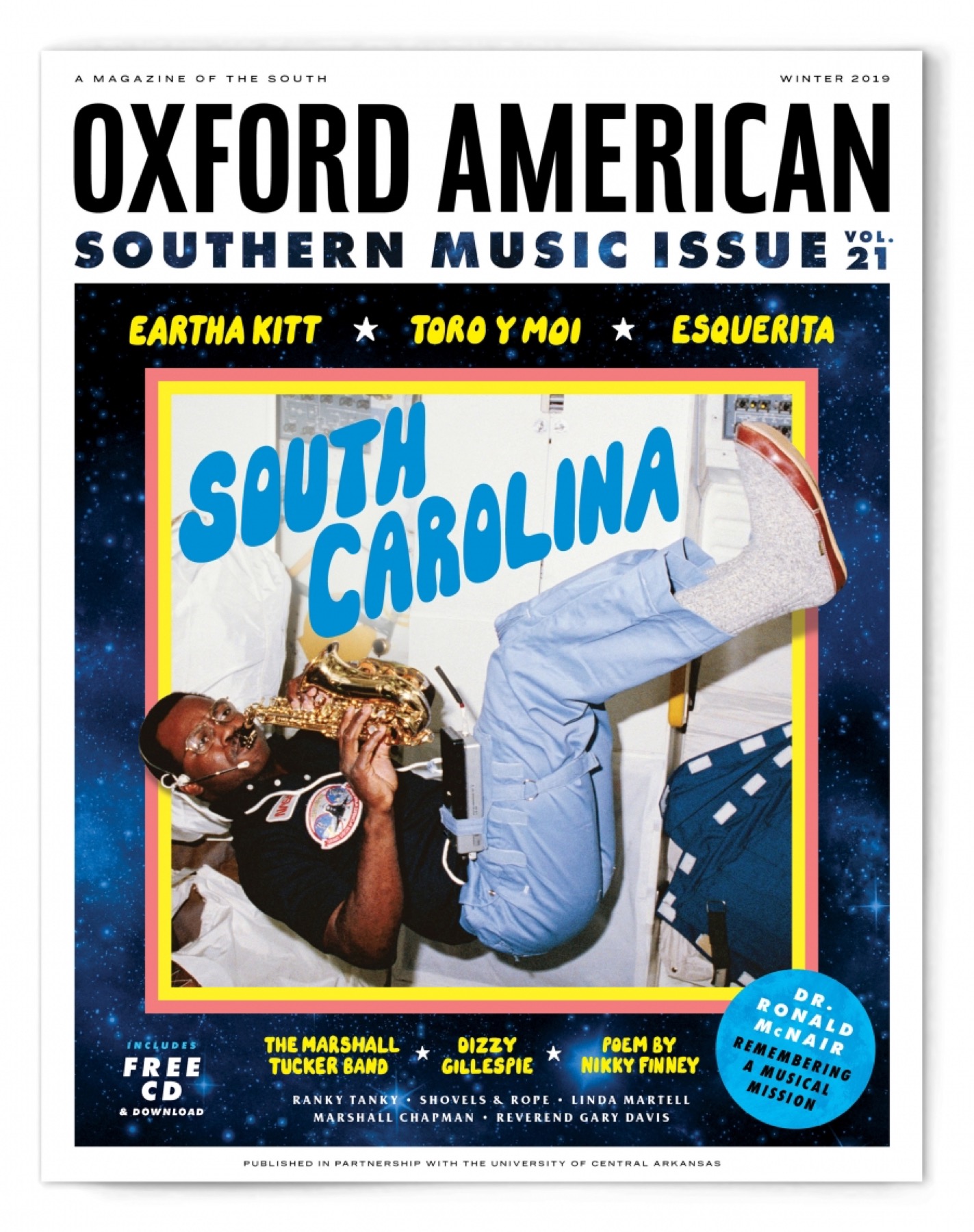 Issue 107, Winter 2019
PRE-ORDER THE SOUTH CAROLINA MUSIC ISSUE
By Oxford American
We're so excited to reveal the cover of our 21st Annual Southern Music Issue! Featuring unforgettable songs and stories from South Carolina, the issue includes voices ranging from the Upstate to the Lowcountry, highlighting icons like Dizzy Gillespie and Eartha Kitt, as well as contemporary artists such as Shovels & Rope and Ranky Tanky.
Our cover star is NASA astronaut Ronald McNair, who became a physics (and music) pioneer when he brought a soprano sax into orbit in 1984. A native of Lake City, South Carolina, McNair died tragically in the Space Shuttle Challenger disaster two years later. In a revelatory and thoughtful feature in the issue, Jon Kirby speaks with McNair's family, friends, and colleagues, who remember him not only as a famous astronaut but also a devoted, one-of-a-kind musician.

To be the first to read this and other stories recognizing South Carolina's vibrant music scene, pre-order the South Carolina Music Issue & Sampler today. The issue comes packaged with a CD compilation and digital download card.
Issues will begin shipping in early November.
---