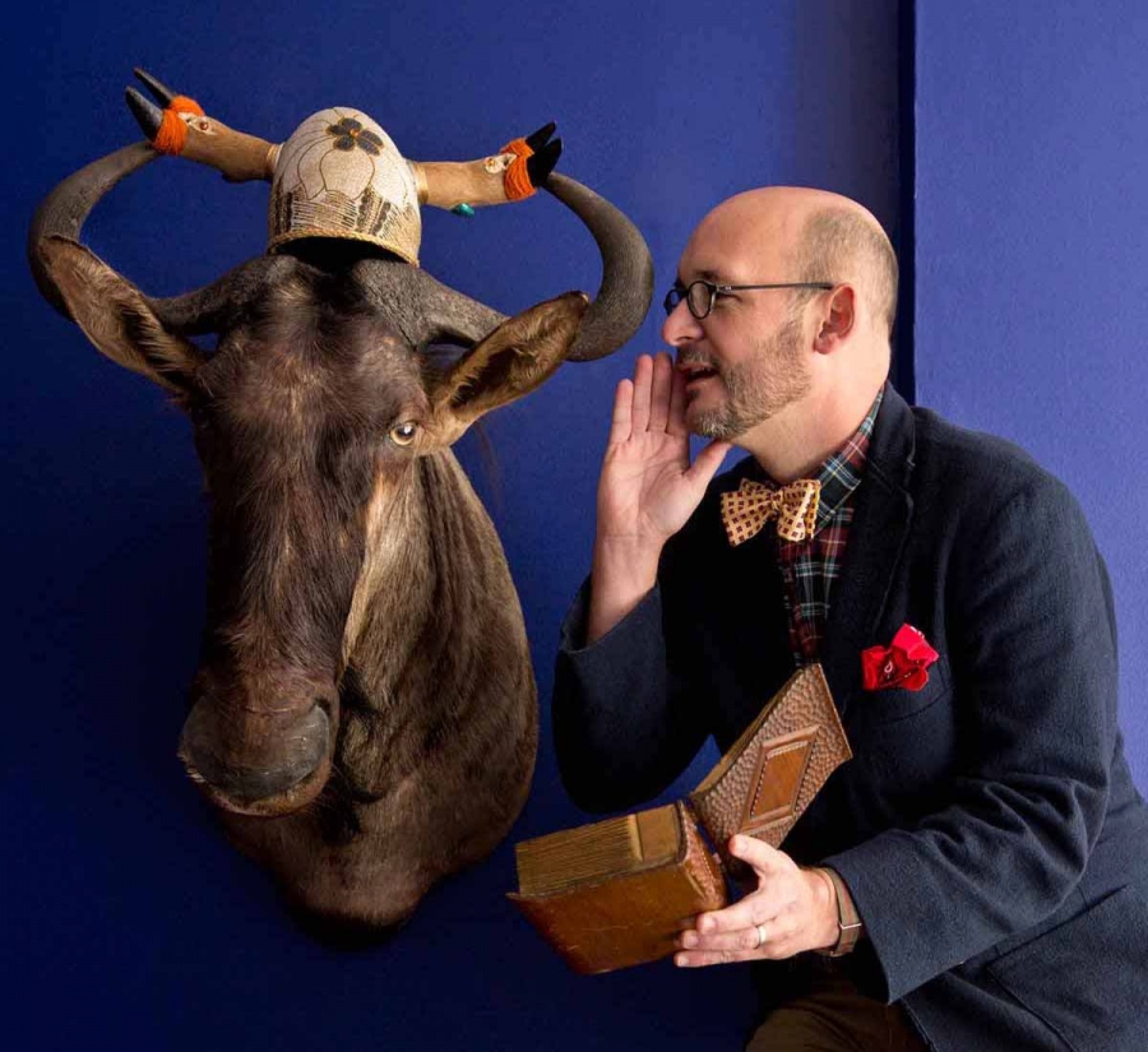 See Harrison Scott Key read from THE WORLD'S LARGEST MAN in Little Rock on July 18
SO HOW WE SEEM
By Oxford American
The Paris Review Daily recently brought our attention to Life of Saturdays, our friend John Jeremiah Sullivan's Wilmington-based indie rock band in which Sullivan sings, writes the songs, and plays guitar. If you're a fan of his writing and are surprised to hear of the band, we won't blame you for not catching wind of them. The Wilmington Star-News reported that Sullivan's been operating under a musical alter ego, Chaz Sturtevant, which may account for all of our not knowing. After looking at the track list of their newly released So How We Seem, we realize Life of Saturdays could only be Sullivan's band. Listen to the cosmic, moderately paced "Rafinesque"—the name of Sullivan's subject in "LA-WHI-NE-SKI: Career of an Eccentric Naturalist"—a song about the interminably cyclical way of the universe ("I see worlds upon worlds rolling into space, and it is wonderful"). There's also "DFW," which we at first, without listening, assumed was an homage to David Foster Wallace. In fact, it actually seems to be about the other DFW: Dallas-Fort Worth. The album itself has been ten years in the making, but as the Star-News says, "it doesn't feel fussed over, though, but rather like a work of art that took its time coming to life."
Jason Isbell's new album, Something More Than Free, is already receiving wide praise, and we can report that it holds up to the most rigorous trial: the summer road trip. Last month, we turned it up loud and opened the windows while speeding through Mississippi on state highway 27, taking the long way south to cruise our favorite back roads all the way to New Orleans. Once there, we got massive sandwiches from Verti Marte in the Quarter, sat under the singing oak in City Park, and paid a visit to our friends at the Ogden Museum of Southern Art, where the top floor retrospective of Florida artist and motorcycle racer Jim Roche, Dr. Curve, is nothing short of a revelation. (See it this weekend—its last—if you can.) Then we beat west on I–10, bleary-eyed but under the protection of our guardian angel, Lucinda Williams, who saw us through the bayou into Texas. In Austin, we drank cask-aged beer as the sun set on Jester King Brewery in the Hill Country, and spent several sacred hours in our cathedral, the reading room of the Harry Ransom Center, in literary communion with the great thinkers. This week, they announced receipt of the papers of Arkansas's own Miller Williams, the celebrated poet and Lucinda's father. Though we just got home, we're already planning our return trip.
Listening to music on road trips is good and well, but what if you long for an old-fashioned read-aloud as you traipse across the region? We have just the one, by contributing editor Harrison Scott Key—the man behind "Fifty Shades of Greyhound" (issue 81), "Don't Sex With East Texas" (issue 87), "The Old Man with No Pants" (issue 78), and so many other essays that made us weep and then suffer a stomachache from the exertion of laughter. Harrison's memoir, The World's Largest Man, came out in May, and his stories of a Mississippi childhood were made for reading aloud (perhaps to entertain your driver?). Here's a sample from the first chapter, "Don't Tell Me a Love Story," originally published on our website:
"Whatever happened to old Billy Bridgewater?" Pop said.
"Pulled a tumor out his head."
"Out his head?"
"Cracked him open like they might would a coconut."
"Seem like it would change a man."
"He got to cussing awful bad is how they knew."
"At his wife?"
"At everybody."
"Church, too?"
"Sad to say."
"Was it him got his ear chewed up over in Hernando?"
"Naw, that was a fellow name a Gentry."
"Jim Gentry?"
"Luther."
"Luther Hines, you mean."
"Grassley."
"Old Luther Grassley!"
"He's the one got him a dog looks like a wolf."
"And the one ear."
We will be welcoming Harrison to our headquarters on Saturday, July 18. To hear a reading from the man himself, join us at 4 p.m at 1300 Main Street in Little Rock. (B.Y.O. mount.)
---
Sign up for our weekly newsletter
.