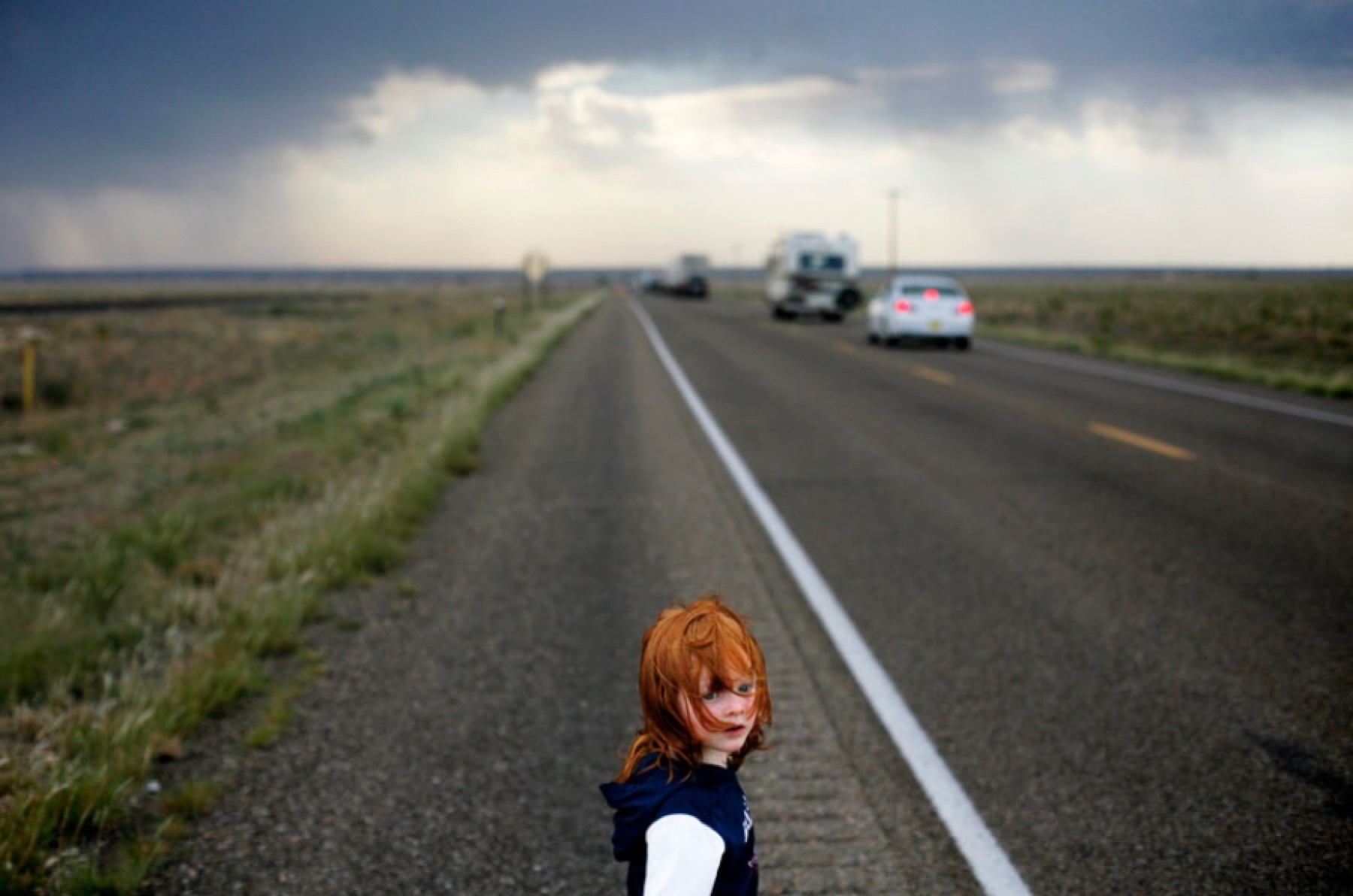 Photo by Ben Sklar
SOUTHERN JOURNEYS
By Oxford American
"If 'travel writing' is a discrete genre, it is also an instruction to go someplace, engage, and report back: Travel, writing," states the introduction to a special section in the Oxford American's Summer 2015 issue, on newstands nationwide on June 14.
Among the dispatches: Elena Passarello muses on a spider riding Skylab, Holly Haworth endures a train trip from El Paso to Lynchburg, and Yuval Taylor retraces a 1927 auto tour through the South taken by Zora Neale Hurston and Langston Hughes. In addition, Daniel Black imagines historical Arkansas, Lavinia Jones Wright visits her grandfather's Blue Ridge Mountains, Megan Mayhew Bergman tours wild Cumberland Island, Justin Nobel interviews the last Florida Indians, and Rien Fertel drives a deadly Louisiana highway.
Elsewhere in the issue, Lauren Groff, a 2016 National Book Award finalist for Fates and Furies, finds beauty in the once-lost portraits of a Miami Beach photographer; Elyssa East wrestles with the painful legacy of her Harlan County, Kentucky, mining family; and John T. Edge shares his celebrated foodways column, "Local Fare," with Nigerian-born restaurateur Tunde Wey, as they confront the provocative topic, "Who Owns Southern Food?"
More highlights: three poems by Kwame Dawes; essays by Diane Roberts and David Searcy; a short story by a hilarious new voice, Eric Boehling Lewis; and work by more than 25 visual artists, including the stunning cover photo by Ben Sklar.