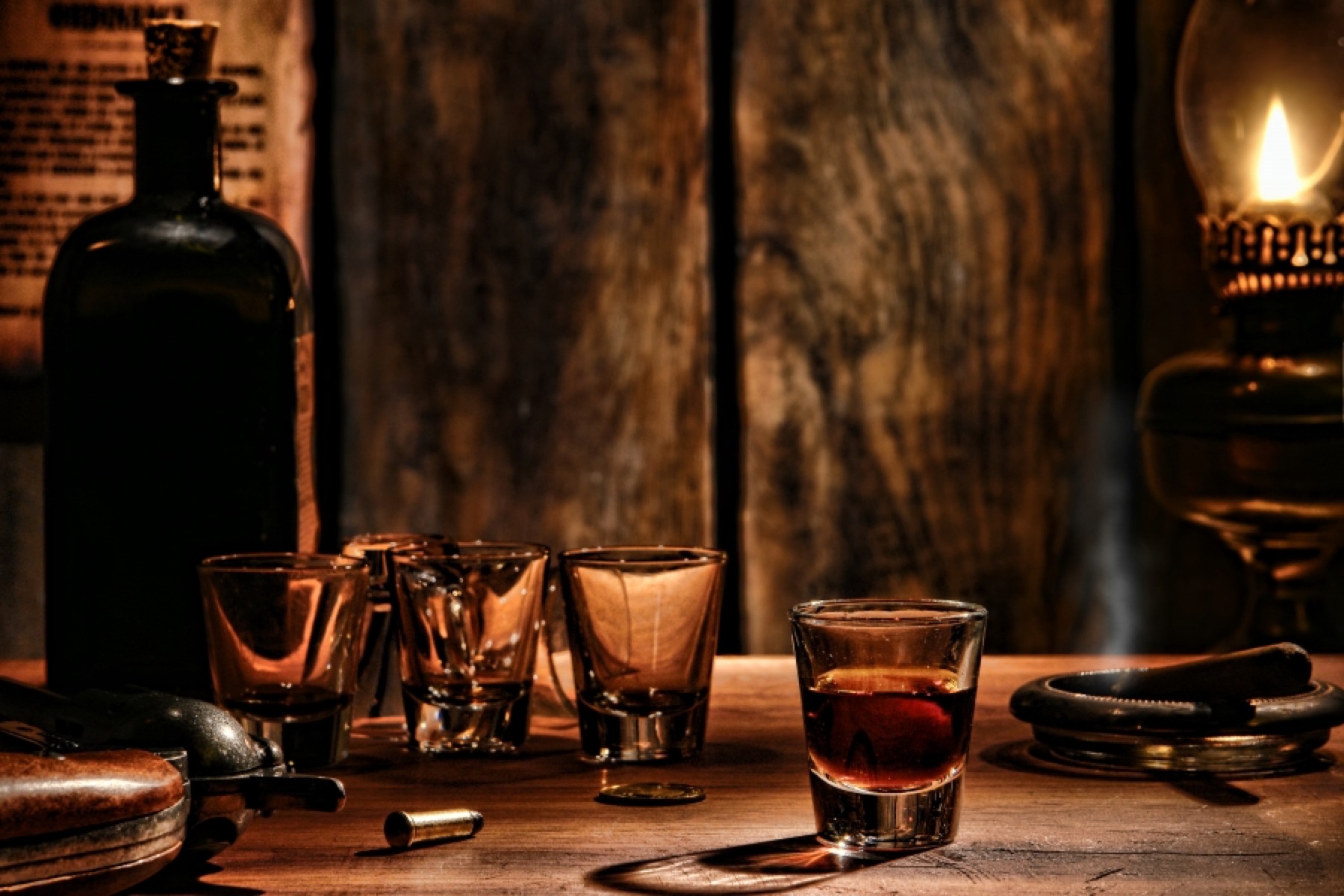 THE BOURBON AND THE THREAD
By Oxford American
It's February, which means the purported last season of FX's Justified is now in full swing. Set in a wildly mythological and yet strangely current Eastern Kentucky, this character-driven serial is one part crime drama, one part hillbilly noir, and it does not shy from complicating uncomfortable issues like race, white poverty, and insider/outsider culture. Plus, there's bourbon porn in almost every scene. True to its pulp fiction roots, Justified has been uneven over the years, but we think that's part of its charm. As destination television becomes more and more a point of nostalgia than a reliable event, tuning in these next few weeks on Tuesday nights at 10 p.m. can mean one last round at Boyd's, knowing full well there's a sawed-off shotgun hiding under the bar.
In the days before cable television and the Internet, people had to entertain themselves the old fashioned way, with pornographic novels. Last week we read an essay by our friend Chris Offutt, called "My Dad, the Pornographer," about his father's fifty-year career writing "left-handed books." It seems that Chris's dad was the "king of 20th-century written pornography." Writing under seventeen different pen names, such as John Cleve and Turk Winter, Andrew Jefferson Offutt cranked out more than four hundred books. Twenty-six fantasy and science fiction novels he published under his own name; the rest were porn, with titles such as Slave of Sudan, Bondage Babes, and Fruit of the Loin. Thirty novels remain unpublished, but Andrew Offutt's superhuman productivity is just the beginning of the story, adapted from Chris's new book, coming soon.

Every family has its little idiosyncrasies. We still observe the old tradition of supper with our extended family almost every Sunday night, and this past week we had to get up from the table and cue up Rosanne Cash's The River & The Thread, which had just won a Grammy for Best Americana Album. It feels good when something you love gets such well-deserved recognition, and by now we've listened to the songs on Rosanne's album more times than we could count. We read them before we heard them, in her essay "Long Way Home" for the Tennessee music issue. Then we listened to the songs in Little Rock, at South on Main, when Rosanne and John Leventhal performed in one of the most intimate and lovely concerts we've ever had the pleasure to witness. Finally we bought the album when it came out last January and it's been in heavy rotation around here since.