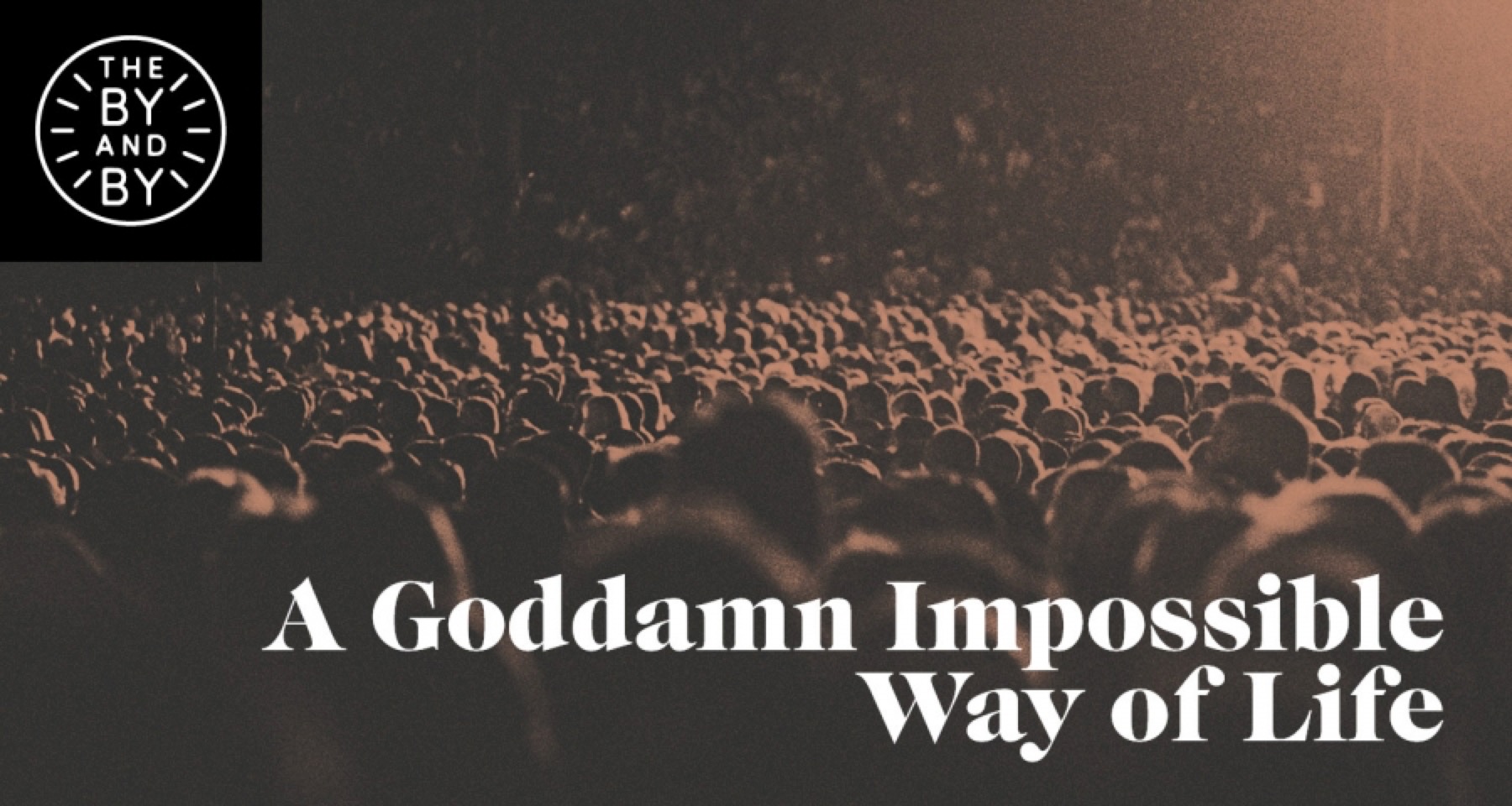 THE WHO ROCKS AMERICA: 1982 AMERICAN TOUR
By Elizabeth Nelson
Let's See Action
Farewell is a funny word. Pregnant and formal, it's the kind of word you use if simply saying goodbye is somehow dishonest. This is my thought as I watch the Who's 1982 "farewell tour" finale at Maple Leaf Gardens in Toronto, knowing full well that they will go on to play hundreds more shows that continue to this day. They had announced in August of that year that it would be their final outing and Toronto was the final stop on it. I must consider what or who it was they felt they were really saying farewell to on that frigid evening thirty-seven years ago.
Through the evidence, a few theories emerge:
Keith Moon. He had died four years previous, but had been quickly substituted for. Kenney Jones was every bit the stalwart drummer—Kenney Jones from the Faces!—but he was not Keith's replacement. He did not possess Keith's spasmodic lunacy, and the Who's shows and records were consequently not the same. No one else who ever lived (luckily?) possessed Keith's spasmodic lunacy. This proved an intransigent problem. When Keith Moon died, the first iteration of the band died as well. By 1982 they finally realized or at least acknowledged this. Farewell.
The Catastrophe. The thing we can't avoid, although it would be so much better if we could. What you come to realize is that a rock and roll undertaking of this magnitude mustn't stop. Rather, it cannot stop. Understand that dates are booked many months in advance—in stadiums and arenas on days when the local hockey or football team is not in town. Unbreakable contracts. Insurance costs. Preparation and advance teams. Nonrefundable ticket sales. A massive payroll comprising dozens if not hundreds. All hinging on one inexorable reality: at the appointed time the band must perform the ritual.
And so. On December 3rd, 1979, the Catastrophe occurs in Cincinnati. The band is told not before the set but after. The guilt and the grief are stupefying. Recrimination and anguish. The not-totally-unreasonable anxiety that they had in some ways been accomplices. The next night, at the contracted time, they play in Buffalo. Good god. Three years to stop the thing moving. Three years to properly grieve. Eleven kids trampled. I have got to get out of this business.
Their Audience. Box office receipts remained robust, but Pete Townshend could feel the crowd was drifting. Less manic, less unhinged, less engaged than even three years before, when the thing had happened. The terrible thing. For a while now, Pete had been writing these strange, ambivalent songs about the fate of his chosen profession: "Long Live Rock," "Sister Disco"—"rock is dead, rock is dead . . . ." He lamented in the press that audiences seem reserved, almost complacent. Many were cheating on him with punk rock, wearing out their strength. Maybe he could feel his own fury—the nihilistic id that made the Who's war machine run—was beginning to wane. If he was being fully honest, maybe the end began with the Catastrophe. But still. He cannot work under such placid conditions. Let's see action tonight, or I'm out of here.
Sometimes People Forget
Why should I care? Why should I care? What is my stake in this? "It's not yours to investigate," friends tell me. "You were barely alive."
But as with shabby wardrobes and useless books, an unwanted inheritance is still an inheritance. Why do I believe answers can be found in the Toronto show?
A standard framing device: cityscapes and rolling credits. A title card reads: "The Who Rocks America: 1982 American Tour." The ensuing title cards reads: "Live from Maple Leaf Gardens, Toronto." Is this the first big clue? What kind of group "Rocks America" from Toronto?
The set commences with a callback to mod anguish refracted through the strangeness of onset middle-age: "My Generation" and "I Can't Explain." Convincing in a blunt-force way and proficient in the extreme, the pair of songs is a rapport-building exercise made to comfort both band and audience. But it feels, for mysterious reasons, uncomfortable.
Roger in his head-to-toe denim, zippers in every pornographic place and then some. Pete in puffy shirt and leather jacket. John Entwistle—the well-proportioned Ox—behind his bass and the mysterious two squirt bottles affixed to his mic stand. What is in bottle one and what is in bottle two? The mind reels at the prospects. It all looks like a Matisse still life where everything appears at once perfectly composed and oddly wobbly.
The set list is also quite strange. The two old warhorses, followed by the Entwistle-penned deep cut "Dangerous," and then "Sister Disco." None of it is what you'd call bad, but neither would you say it feels divinely inspired. When Pete solos on "Sister Disco," which he does at length, Roger sits down on the drum riser, like a boxer between rounds. Then Pete—during the solo!— sits down next to him. Now three-quarters of the Who is suddenly seated onstage. Only Entwistle is upright. This may be related to his bottles.
And then, wouldn't you know it, another Entwistle showcase! A nasty tear through "The Quiet One" crackles with palpable menace. Now the band seems to be warming to the task. More spectacle: Roger plays guitar on the title track to their recent album It's Hard, Pete taking the time to lightly mock his playing in the intro. All of this is very interesting, but I know it's not really what I am looking for. Not really. Will I know it when I see it?
They Forget They're Hiding
The more you grasp it the less you can believe the stupidity of the thing. Or "stupidity" is wrong. The avoidability. But then that's what people always say after the fact. World War I might have been avoided with a forcefully-worded telegram from Sir Edward Grey. Thirty-seven million lives later.
The paid attendance at Riverfront Coliseum is 18,348. The reserved seats number 3,578 and general admission 14,770. The GA crowd gathers by the gates, hoping to arrive early to get good seats. Maybe even great seats! Doors are at 7:00 P.M. By 5:30 there are several thousand gathered.
The temperature is thirty-six degrees, but with a wicked wind off the adjacent Ohio River that makes it feel far colder. The minutes must have passed like hours, the tedium numbing. And then: a vibrant sonic blast to snap the spell. The Who inside the coliseum, playing live, only at 6:00 P.M.
Volts of energy reverberate through the frozen throng. Are they missing the show? Is the set time wrong? Can we please get out of this cold? Eight thousand freezing people now pushing forward toward the only two open gates. It is around 6:15 that the first crush occurs.
Eyewitnesses say it is a misnomer to refer to it as a stampede. "Stampede" implies a certain heightened pace. This was a slow and grinding affair. The swell of humanity—people desperately climbing over people—created an odd tree-like effect. People on shoulders or even people on shoulders of shoulders. The swinging of elbows and punches. Children as young as four sprinting unwittingly through rivers of blood to get closer to the band.
It was just the sound check. The Who's sound check started at 6:00 and ended at 7:00.
It's Bullshit, Bullshit, Bullshit, Bullshit
I solved the case. One of Pete's great, underrated early gems is 1964's majestic "Disguises." 1982's "Eminence Front," is a louche later-day sequel that palpably doesn't care if you hate it. Both songs are about the falseness of the world that surrounds the band, and the fraudulence of whatever scene has subsumed them. Both songs are tremendous. So much distance traveled, so little ground gained.
The band throws themselves forcefully into this unctuous bit of genius. It's oily. Pete sings a lascivious lead. The inescapable hook, the vaulting riff.
"It's an eminence front / it's a put on."
So much of the Who is carny games, minor criminals, and major frauds. The striving substitute who was born with a plastic spoon in his mouth. The long-fled lovers of "A Legal Matter" and "My Wife." The false guru Tommy.
And then the familiar keyboard sample and the three-chord crash. "Out here in the fields / I fight for my meals." Surly youth anthem? Tribute to the working man?
And Pete is shaking from all of the talk of this teenage wasteland. He is exhilarated. And he is thinking of that weird Woodstock night kicking Abbie Hoffman off the stage. And he is thinking of Keith and he is thinking of Kit and he is thinking of the Catastrophe and he is thinking about the end, and he screams it in full voice one last time:
"They're all wasted."
There's Nothing in the Street / Looks Any Different to Me
Roger ultimately said that he pulled the plug on the Who as a touring entity out of guilt, because he knew Pete shouldn't be touring. "I was the instigator—I was responsible for getting him back on the road after 1978. And after three tours of America, he was a bloody junkie. I felt responsible for that," he told Rolling Stone during the "farewell tour."
Every time "responsibility" and "rock and roll" come up in the same formulation, it tends to be oxymoronic.
Anyway, here is my final word on the matter:
---
"A Goddamn Impossible Way of Life" is part of our weekly story series, The By and By.
Enjoy this story? Subscribe to the Oxford American.