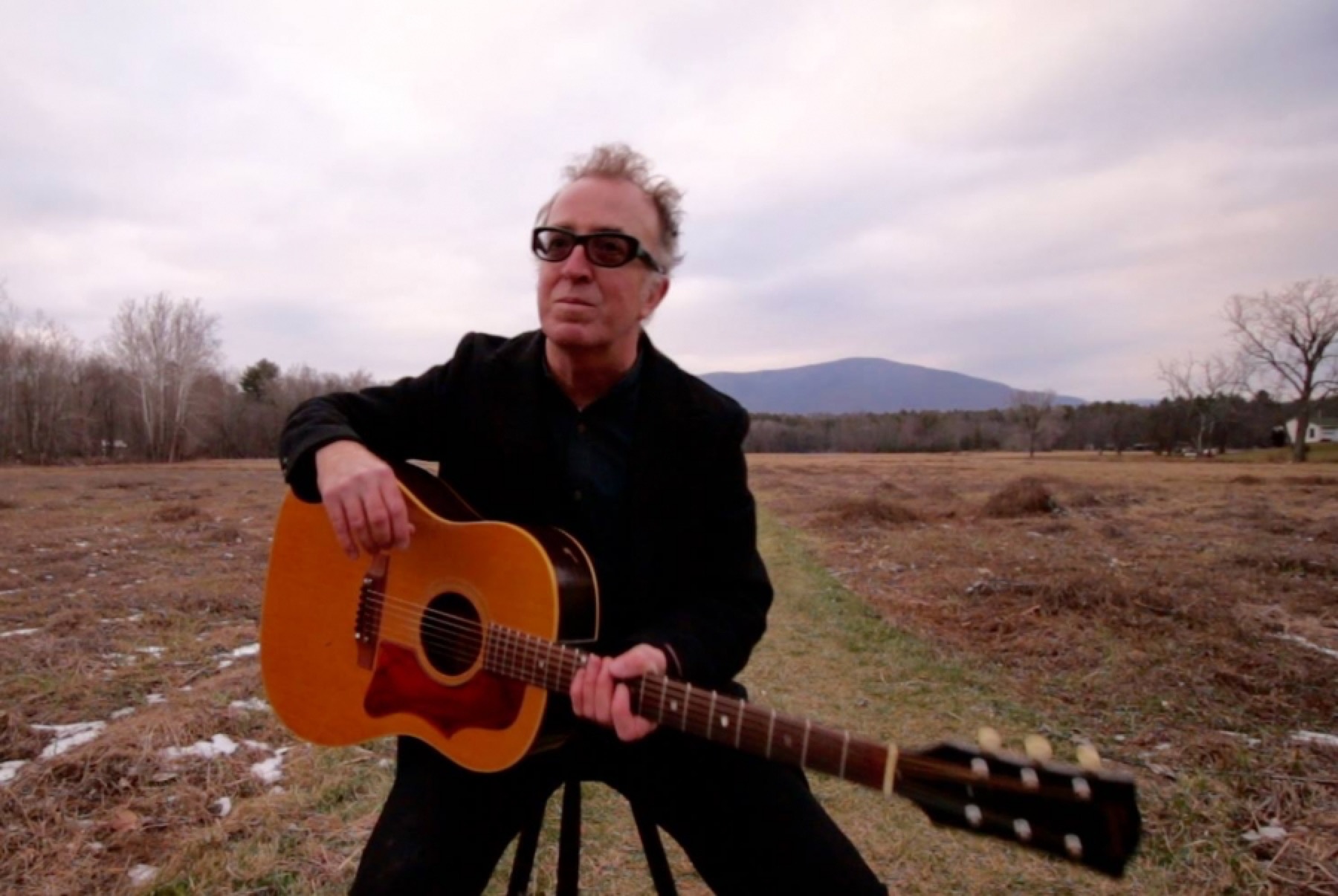 Chris Maxwell
THINGS HAVE CHANGED
By Oxford American
A
s a member of the Little Rock four-piece Gunbunnies in the 1980s, Chris Maxwell was one of those stories: on the cusp of greatness, signed by major labels (Virgin, Warner), then abandoned at the altar. Jamie Quatro
told the story
in the
OA
's Arkansas Music issue in 2009, after Little Rock label Max Recordings released the twenty-year-old album Warner had shelved,
Great Big Diamond.
The story wasn't over, though, and Maxwell didn't fade out. Like another Arkansas original before him, Levon Helm, he decamped to Woodstock, NY, and made a living making music: If you watch TV, you've heard his handiwork on various ads and shows like
Inside Amy Schumer
. In March, he released his solo debut,
Arkansas Summer
, on Max Recordings, but its richness feels anything but "solo." The music ranges from jazzy upright-bass lines ("Devil Song") and strummed acoustic guitar ("Things Have Changed for Me") to poppy electronic fuzz ("Away We Go"), all joined to vivid, touching, and funny lyrics, as in "Drunk Barber Shaved the World": "Black combs in blue Barbicide / From the blue pours a shot." Maxwell is very much his own artist, but the album reminds us of Steely Dan or Neil Finn in its literate pop. Start your own summer by putting
Arkansas Summer
on your iPod. You can stream it at his website
here
.
I
n our
Tennessee Music issue
, we praised Brandy Clark's song "Crazy Women," from her 2013 album
12 Stories,
for turning the "crazy" female stereotype upside down. (As Rick Clark—no relation—
wrote in the issue
, "Clark doesn't sing about weak females and she doesn't imbue her female protagonists with the kind of jingoistic bravado that makes so much mainstream country feel shallow and formulaic. . . . . Clark is moving the commercial country genre into a new age.") We were so smitten with the song we included it on that year's annual music issue CD (and pretty much listened to Clark's entire album on repeat for months thereafter). So we were delighted to learn of Clark's follow-up,
Big Day in a Small Town,
which was
previewed
last week on NPR's First Listen series, and drops today. The eleven tracks cement our feeling that Clark is one of the most exciting country artists writing and recording now, with catchy, clever lyrics that are alternately bitingly funny (like in lead single "Girl Next Door": "Sorry I ain't sorry / That I ain't your Marsha Brady, uh-uh / If I ever met her, bet she'd probably hate me / 'Cause you'd wanna date me") and raw ("The thing that turns you on is what you wanna change"). Clark is performing at home in Nashville tonight, as part of CMA Fest, and has twenty more dates throughout the summer (we've got the show in Fayetteville, AR, on our calendar). Catch her while you can.
F
rom the James Beard Foundation to the
Washington Post,
a buzz has been rising about the distinction of Appalachian cuisine, and we couldn't be hungrier, especially with chef Travis Milton's long-awaited heritage-based restaurant, Shovel and Pick, opening later this year in downtown Bristol, VA. Shovel and Pick is expected to be a destination experience, as Milton's menu will be dominated by produce the chef himself has grown from rare heirloom seeds he's gathered throughout the Mountain South. We were lucky enough to attend this spring's Appalachian Storytellers dinner at Claxton Farms in Weaverville, North Carolina, where Milton was joined by colleagues like Edward Lee to serve 140 of us a transcendent six-course meal that somehow exhibited both the region's past
and
its future. Trust us: you'll want to make your reservation in Bristol soon as Milton starts answering the phone. In the meanwhile, we recommend you prepare for the trip by pre-ordering celebrated food writer Ronni Lundy's exploration,
Victuals: An Appalachian Journey, with Recipes
—just picked by
Epicurious
as a must-read for the summer. Lundy, a recipient of the Southern Foodways Alliance's Craig Claiborne Lifetime Achievement Award, is known for the anthropological thoroughness with which she tells the story of food.
Victuals
promises to be the jewel in her crown, setting the record straight about her native cuisine, too long dismissed as homogenized, and telling instead the real story of a cookery thrillingly formed at the crossings of African, European, and Native Nation traditions. Did we mention it comes with recipes?
F
inally, we join the rest of the world in mourning The Greatest, Muhammad Ali. A Kentuckian, both by birth and by choice, Ali was honored this week with three days of memorial services in Louisville, his hometown. The tribute began with a downtown festival called "I Am Ali," designed to inspire all young people to realize their own greatness and included a Jenazah, the Muslim service of prayer, to which 18,000 people are estimated to have attended. Ali was eulogized by former President Bill Clinton on Friday. If you were not one of the masses but wish you could have been, we encourage you to visit The Muhammad Ali Center this summer, which offers a robust schedule of programming that inspire global citizenship. And for your tiny desk service today, we offer
"St. Cassius,"
a piece from our archives by Paul Reyes.