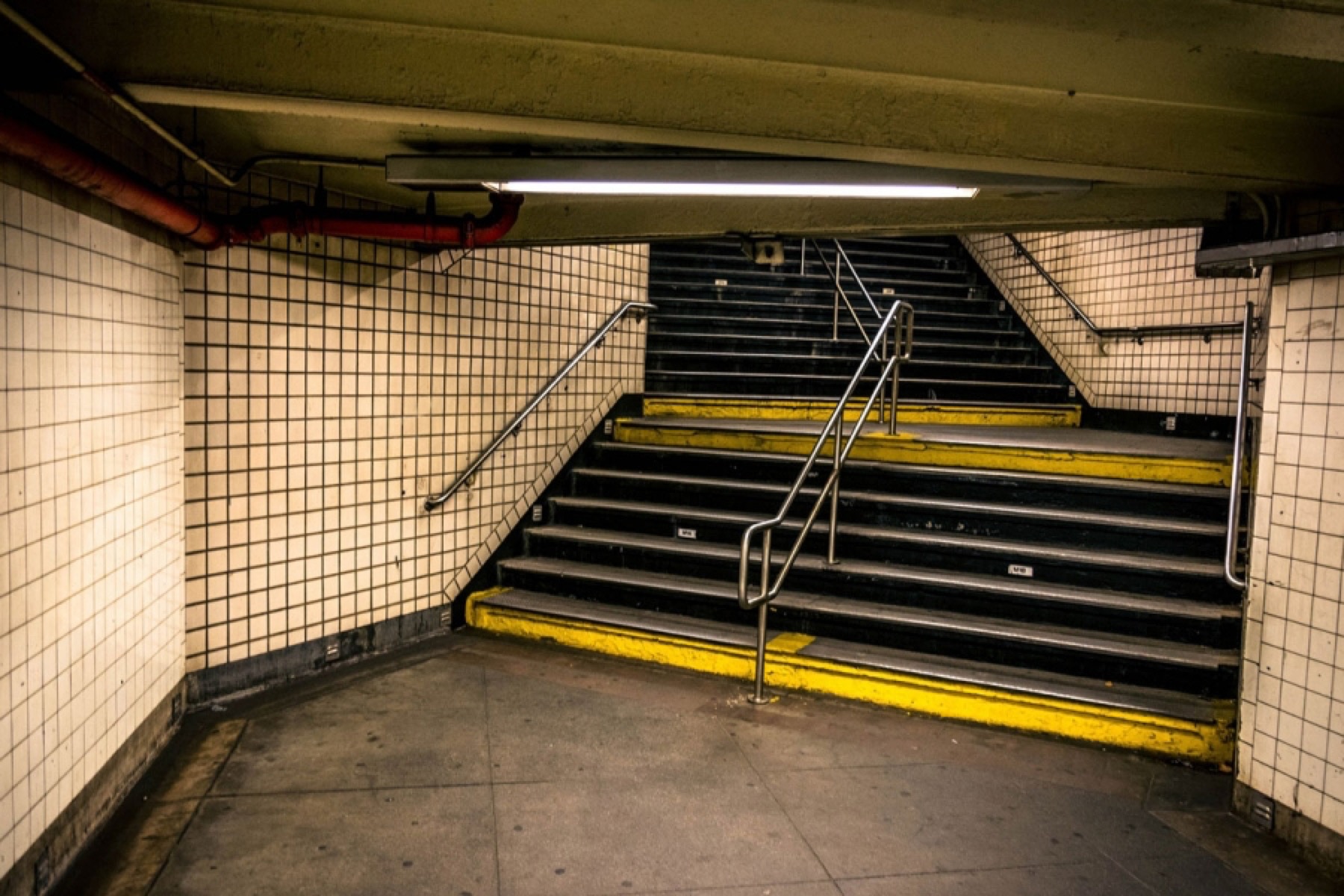 Photo by Igor Ovsyannykov on Pixabay
THIS SMALL CORNER
By William Boyle
This Small Corner
---
My first novel, Gravesend, which was originally published in 2013, is being reissued by Pegasus Crime this week. Its title comes from the neighborhood I grew up in (and where my family still lives). Gravesend is in South Brooklyn, not far from Coney Island, and very different from Park Slope or Williamsburg, which are some of the places non-New Yorkers probably think of when they think of Brooklyn at all. The book was first released by a small indie crime press called Broken River Books. Then in 2016, Gravesend was released, in translation, as No. 1,000 in the Rivages/Noir collection in France, an honor bestowed on an unknown writer, meant to have symbolic resonance because so many neglected or forgotten American noir writers had been revived by the French. And earlier this year, the book was released in the U.K., Germany, and Greece. I couldn't have expected it to have the life it's had, especially when I was writing it as a New Yorker in exile in Mississippi in 2011.
There aren't many questions I get asked often, but one stands out. It's basically some version of this: "You write about Brooklyn, but you live in Mississippi. Why?" Or sometimes, if the angle's more vulgar, if the person asking the questions reduces Mississippi to what they think they know about it: "Why would you leave New York for Mississippi?" I don't get tired of the question, but I do get tired of being expected in my answer to make pronouncements on the South, as an outsider, or on hipsters and gentrification taking over Brooklyn. That's the stuff of a think piece, and I've got no interest in writing think pieces.
I do, however, find the question (about living in Mississippi and writing about Brooklyn) to be valid in other ways. It's true that I didn't write about Brooklyn successfully until I moved to Oxford in 2008. I came here because I wanted to take classes with Barry Hannah and because Larry Brown was my favorite writer. At that time, I would've likely said, "I want to write about my neighborhood the way Larry Brown wrote about Mississippi." I wasn't seeing that kind of writing coming out of Brooklyn—not contemporary writing anyway. It was all brownstones and dipshit ennui, stuff that didn't particularly interest me. I wanted stories of people who were stuck, who dreamed of escape, who struggled and worked and couldn't break even, who were haunted by the sidewalks and the streetlights and the subway.
Seeing Brooklyn from Mississippi was important. Seeing myself in Mississippi was also important. I was the person who'd left, and I hadn't left for Long Island or New Jersey like everyone else I knew who'd moved away; I had sought something different, something unfashionably different in the eyes of my peers. I'd always struggled with identity—Who was I? Where did I even fit in? I was raised by the Italian-American side of my family in Gravesend and Bensonhurst with an Irish-seeming last name that's actually Scottish. I'd attended twelve years of Catholic school, but I was no longer Catholic, merely Catholic-haunted. My old man split when I was one and started a new family across one bridge and then two bridges until that relationship faded away. I was a pessimist and worrier raised in a family of pessimists and worriers. (When a light bulb blew recently in my mom's house, she said, "Nothing ever works out.") Quiet and shy, I was often confused for laidback, though I was actually riddled with anxiety and prone to depression. I felt many days like I was no one and like nothing mattered and that I couldn't write myself out of it. I wanted to be someone or something that I couldn't be. Now I was a guy from Brooklyn in Mississippi.
When I sat down to write Gravesend, all of that came into play. I thought of the way we bring the place we're from with us, no matter where we are. I could've called the book Gravesend and not had a single scene set in my neighborhood. I carried the streets with me. Long walks to nowhere, miles and miles of memorizing cracks in sidewalks and studying Virgin Mary statues in overgrown front yards and watching pigeons on rooftops and listening to buses wheeze to a stop on corner after corner. I carried the voices with me, too. Long hours of listening to my grandparents and my mother and our neighbors tell stories. But many of the writers I looked to as models were from the South: Brown, Flannery O'Connor, Vicki Hendricks, Harry Crews, the list goes on. I was taking a class with Jesmyn Ward. My wife had just given birth to our son. I was scraping out a couple of hours in the early mornings to write. We were uncertain of our future. We'd been in Oxford for three years and we were planning to return to New York. I wrote in the dark. I wrote desperately about the desperate and wounded. I don't have anything smart to say about how exactly Mississippi informed that, but it did: It was as if I understood place more profoundly than I ever had. I'd always felt like an outsider in my neighborhood and now I was revisiting the neighborhood in my mind as an actual outsider. I lived in Oxford, which was strange to think and even stranger to say. My son was born in Memphis. My wife worked in Holly Springs. Brooklyn was 1,110 miles away—I could trace the line on a map in a flash, but it would take me eighteen hours to drive there, longer with a baby.
When I was back home in Brooklyn this past June, I happened to watch Peter Bogdanovich's The Thing Called Love one night. It was a movie I loved as a kid, and I hadn't seen it since then. I knew it wasn't very highly regarded and wasn't talked about much outside of being River Phoenix's final complete screen performance. In the movie, Samantha Mathis (who has appeared in this column two times in a row, natch) plays Miranda Presley, an aspiring singer-songwriter from New York City who moves to Nashville to make it big. At the Bluebird Café, she meets Phoenix's James Wright, as well as Sandra Bullock's Linda Lue Linden and Dermot Mulroney's Kyle Davidson. There's a love triangle and some songs. I found myself enjoying the film as I rewatched it, even though it's very far from Bogdanovich's best work and wasn't ever surprising. I was proud of myself for liking it as a kid. I think part of what must've made me like it—and part of what fascinates me looking at it now as someone who has lived in Mississippi for a decade—is that it's about a Yankee leaving New York City for the South. It's about identity. Miranda, in the wake of the death of her father, wants to know who she is and if she can find that person somewhere else.
Gravesend is also a book born of longing and leaving (the similarities to The Thing Called Loved stop there). When we first came to Mississippi, I remember being in the moving truck somewhere in Alabama, getting closer to the state line, thinking about my grandparents, then in their early eighties, and breaking down in tears. Who was I? Why was I leaving New York? What was I leaving? Why was I abandoning my grandparents and my mom? Was I selfish? Who would I become? What would I lose? What did moving to Mississippi mean? Does anything mean anything? The decisions we make, the good ones and the bad ones, they crawl inside of us forever. So does place. And this place, the place where I am now, overlaid itself on the place that I'm from, and I made this book.
---
"The Accompaniment of Trashcans and Ashtrays" is a part of our weekly story series, The By and By.
Enjoy this story? Subscribe to the Oxford American.