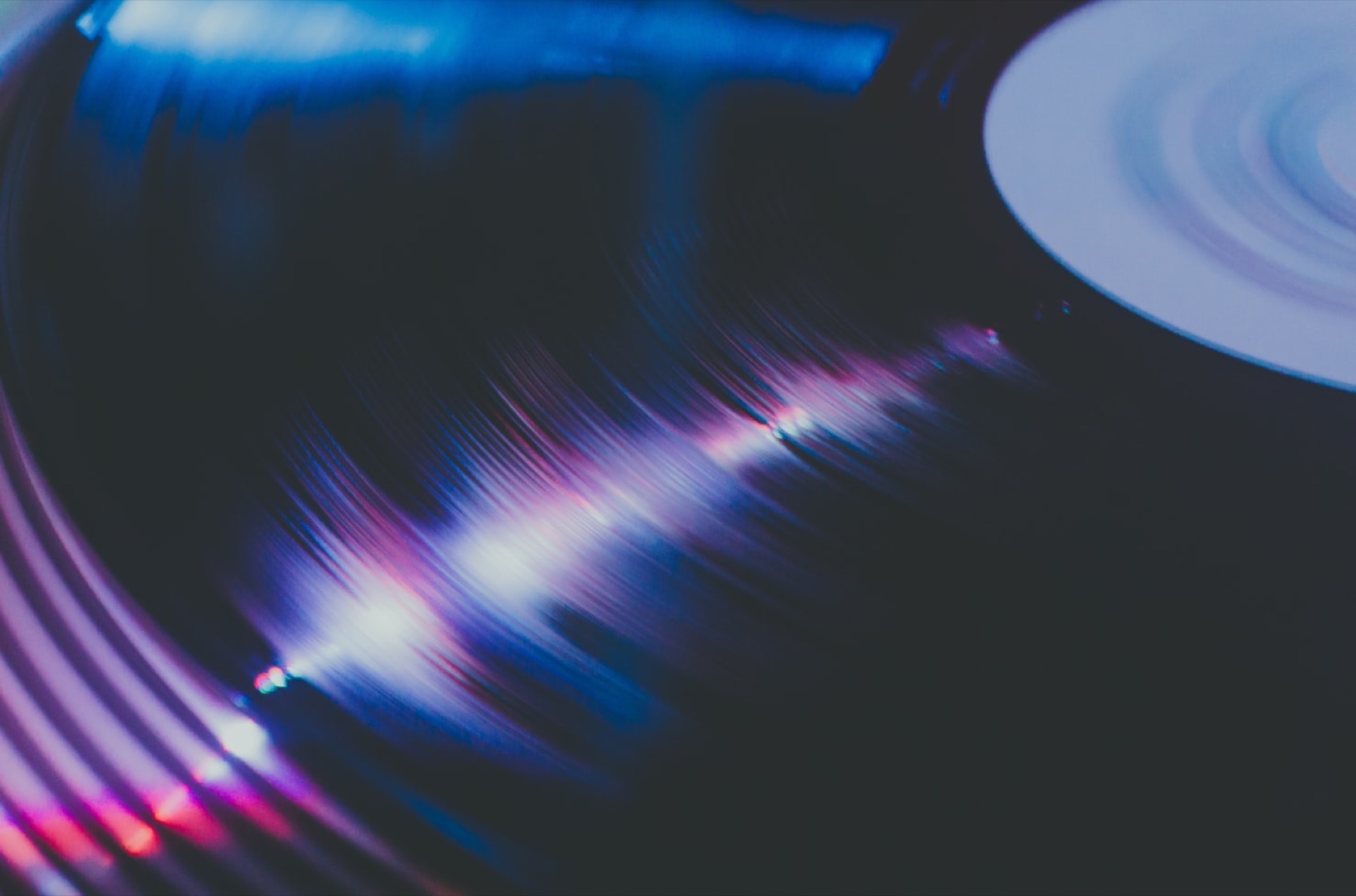 Photo by Guillaume TECHER via Unsplash
Up South Soundtrack
Album recs and playlists from OA staff and contributors
By Oxford American
Up South in St. Louis


Straddling north and south and connected in all directions by river, rail, and highway, the music of St. Louis has always been a confluence of homegrown sounds swirled with the echoes of elsewhere. The city's biggest names—people like Scott Joplin, Josephine Baker, Chuck Berry, Miles Davis, Ike & Tina Turner, Albert King, John Hartford, Jeff Tweedy, Jay Farrar, and Nelly—are genre-definers, but they're hardly the only reason St. Louis is one of America's greatest musical cities. Here you'll find them alongside other huge St. Louis hitmakers (Fontella Bass and Donny Hathaway), generational reporters from the heartland (The Bottle Rockets and Pokey LaFarge), and legendary locals who confirm that national-scale genre histories often leave out as much as they include (Henry Townsend and the O'Neal Twins).
—This selection is curated by Andrew Wanko, public historian and content lead of the Missouri History Museum's St. Louis Sound exhibition.
Randy Newman


At this point, a whole generation only knows Randy Newman as "the guy with the funny voice from Toy Story." And while Pixar did give Newman a wonderful second life as their resident musical narrator, his legacy is far more rich and extensive—comprised of some of the most beautiful dramatic scores (Avalon, Awakenings, The Natural) ever composed for American film, as well as his deep body of work as a singer-songwriter of sardonic, cinematic, and often heartbreaking pop music. Newman only spent a few years of his childhood in the South while his father, an army doctor, was stationed in Alabama, Mississippi, and Louisiana—but the sounds he heard there, particularly in New Orleans, permanently seeped into his DNA. You can hear it in his ragtime, turn-of-the-century blues piano; you can hear it in his droopy-dog singing voice. "Well, Ray Charles is what I sound like to myself," Newman wryly told Vanity Fair in 2016. "It's never been conscious. But I'll tell you, doing what southerners do, the vowels just sound better to me. I think that my interest in the South is an attempt to justify the accent I have when I sing."
It doesn't get much better than his 1972 album, Sail Away. Sarcasm, political commentary, and plaintive heartache sit side by side in Newman's trademark style of miniature, musical storytelling with dashes of Hollywood orchestration and Southern attitude.

For a more recent and distilled expression of Randy Newman's musical soul, listen to his alternately sweet and comical score for Noah Baumbach's 2017 film, The Meyerowitz Stories. It's just Randy at the piano, and honestly... that's more than enough.
—Tim Greiving
Read Greiving's feature essay on Daniel Lanois here.
Necessarily So


So-called jazz is matriarchal. First performed in brothels, churches, cooking sessions, and nightclubs, it originated from wombs and desire for the companionship of the feminine force, which motivated its players and audiences to seduce one another with beauty. Around a hearth of sound, they danced and re-discovered themselves on their own terms and tempos.
Women also helped cultivate the players in the jazz tradition as part of their very deliberate domestic labor. Miles Davis attributes his love of music to his mother. Mothers hired local troubadours to give their children piano lessons: single mothers, or mothers who had gone North to look for work while their husbands stayed back and labored; or mothers worshiping on Sundays watching their kids join the choir or teach themselves to play organ, and then at sixteen, join a traveling band to improvise with the other children of wistful, devoted mothers. And there would be jazz wives and mistresses at home raising children while their husbands toured endlessly, giving up or delaying their own pursuits to support their families and their men's true sound. And finally, the rare, often over-modest women in the bands or leading them as vocalists, receiving style and improvisational gifts as easily as they might receive a compliment or a suitor, haunted by muses and lenient enough to call it plain skill.
Mary Lou Williams made devotional music for all of these female archetypes and for herself, while also teaching and inspiring her male colleagues with meteoric names in the industry. Monk was her closest kin in sound and temperament. What is most striking about her style of playing and her story is the sense of isolation therein. The places she went with her instrument required she go alone. She is the quiet leader of the jazz matriarchy, and because of that role, she did not always receive the level of nurturing attention she provided. With this playlist, I surround her with similarly harrowing and nurturing musics, all of them in pursuit of salvation and righteously feminine about their mystical ambitions.
—Harmony Holiday
Read Holiday's essay on Mary Lou Williams's Black Christ of the Andes here.
Spencer


Jonny Greenwood's Spencer soundtrack breaks from the self-aggrandizing sweep of royal dramas, enlisting free jazz players to interpret the British composer's classical score. Greenwood has long referenced Sun Ra as a guide and sonic adventurer, and in accessing the self-contained institution of the British monarchy, the Radiohead polymath relies on Ra's searching bravura. The lineage is evident in songs like "Delusion / Miracle," which unfurl with the "strange strings" of a Sun Ra missive, percussive echoes filling out grand halls. The Spencer soundtrack bridges time and space, reaches out to other worlds, and in the process, draws us closer to Sun Ra's astral orbit.
—Noah Taylor Britton
Tina Turns the Country On!


Tina Turner's 1984 blockbuster Private Dancer is an obvious favorite, but in the interest of bringing attention to a less well-known recording in Turner's catalog, I recommend seeking out Tina Turns the Country On!, her first solo outing. Here, Turner brings her signature fire and power to songs written by Hank Snow, Kris Kristofferson, Dolly Parton, Bob Dylan, and James Taylor, wrapping her vocals around the country-edged arrangements and infusing the songs with a mix of strength, vulnerability, and tenderness. By turning the country on, Turner shares a different side of her inimitable voice.
—Maureen Mahon
Read Mahon's feature essay on Tina Turner here and order the Up South Music Issue today. Select the Tina cover at checkout!
Sparkle


Number one r&b albums in 1976 included I Want You by Marvin Gaye, Wake Up Everybody by Harold Melvin and the Blue Notes, and Songs in the Key of Life by Stevie Wonder. Sparkle became part of that esteemed group in the late summer. It was Aretha Franklin's twenty-fourth LP and her final hit for Atlantic. Curtis Mayfield, who'd been born in Chicago two months after Franklin was born in Memphis, produced the recordings and wrote the lyrics to soundtrack the film which Warner Brothers released the same year. Irene Cara, Lonette McKee, and Dwan Smith played a Supremes-like girl group coming up in Harlem in the late '50s and '60s. Amid elaborately hued outfits, glorious street scenes, dance numbers, and a host of unsavory characters, Sparkle is ultimately a love story. I heard for many years that it was Whitney Houston's favorite film; Houston eventually executive produced and co-starred in its 2012 remake.
The cast sings the songs in both the remake and the original film. But reportedly, Mayfield, in need of a hit, wanted an experienced singer to cut them in the studio. He initially recruited Carolyn Franklin, Aretha's baby sister, and I wonder what her versions would have sounded like. Carolyn's voice is softer than her sister's and had a grainy edge I have come to love. Still, Sparkle is the Aretha album I turn to most often. I can play it from start to finish—while loading the dishwasher or having a dinner party. It's a singular, soulful statement. The up tempos are jubilant, the grooves are deep, sincere, fleshy, sensual, helped in large part by background vocals from the Kitty Haywood Singers. David Ritz called it Franklin's "most impassioned secular singing." In 1992, En Vogue covered its second track, "Something He Can Feel," and I think that song is the ultimate soul ballad. In Ritz's words, Sparkle is about "a young woman in love with life," and the record shimmers, sounds like joyous, exuberant music making.
—Danielle A. Jackson
Read more on the Franklin sisters by Zandria F. Robinson and Tarisai Ngangura and order the Up South Music Issue today. Select the Aretha cover at checkout!