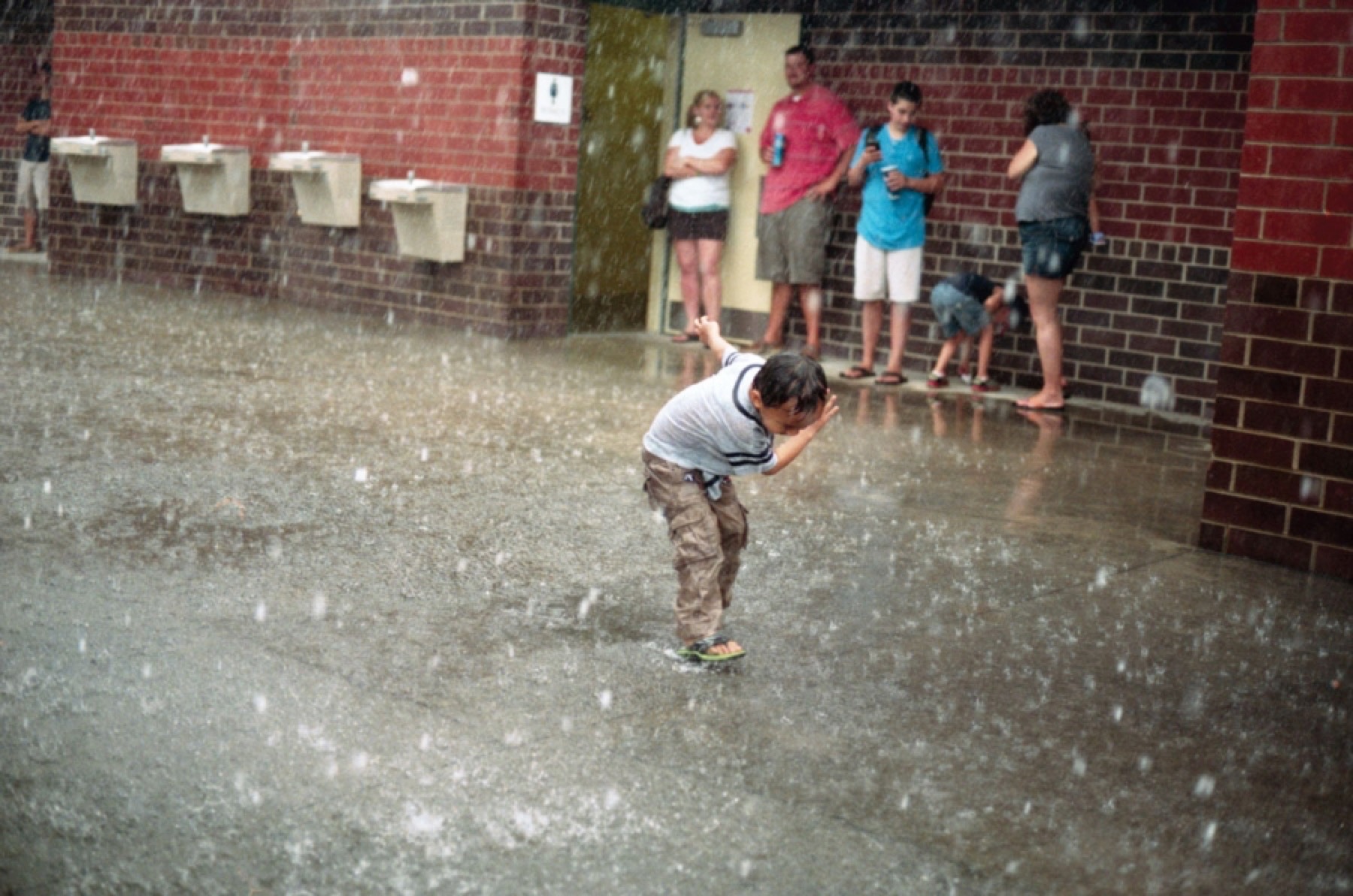 Sudden Rain, Hickory, NC, by Aaron Canipe
WE DID IT!
By Oxford American
For the first time in our 24-year history, the Oxford American brought home a National Magazine Award in General Excellence!
This is a wonderful honor for the OA; the National Magazine Awards—also known as the Ellies—are like the Academy Awards of our industry. We were thrilled to accept our Ellie on Monday night at a ceremony in New York City. The award was presented by the American Society of Magazine Editors and recognized the OA's Spring, Summer, and Fall 2015 issues.
You might be wondering: What does General Excellence mean?
It means that the overall contents of the Oxford American magazine and website—including our short stories, nonfiction, poetry, art, and design—were judged to be the best in our category of Literature, Science and Politics. And it recognizes the uncompromising excellence of our staff, our contributors, and our loyal readers, who expect us—and inspire us—to challenge, entertain, enlighten, and move them with every issue.
(Now that's something we can get down to.)
To celebrate our Ellie, we're offering a discount on our Spring, Summer, and Fall 2015 issues. The three issues usually sell for a combined total of $21.85, but now you can purchase the award-winning trio for only $15. Shop here.
And in case you missed it, in December we posted an end-of-year round up of some of our favorite stories from 2015.
Thank you for reading the OA.