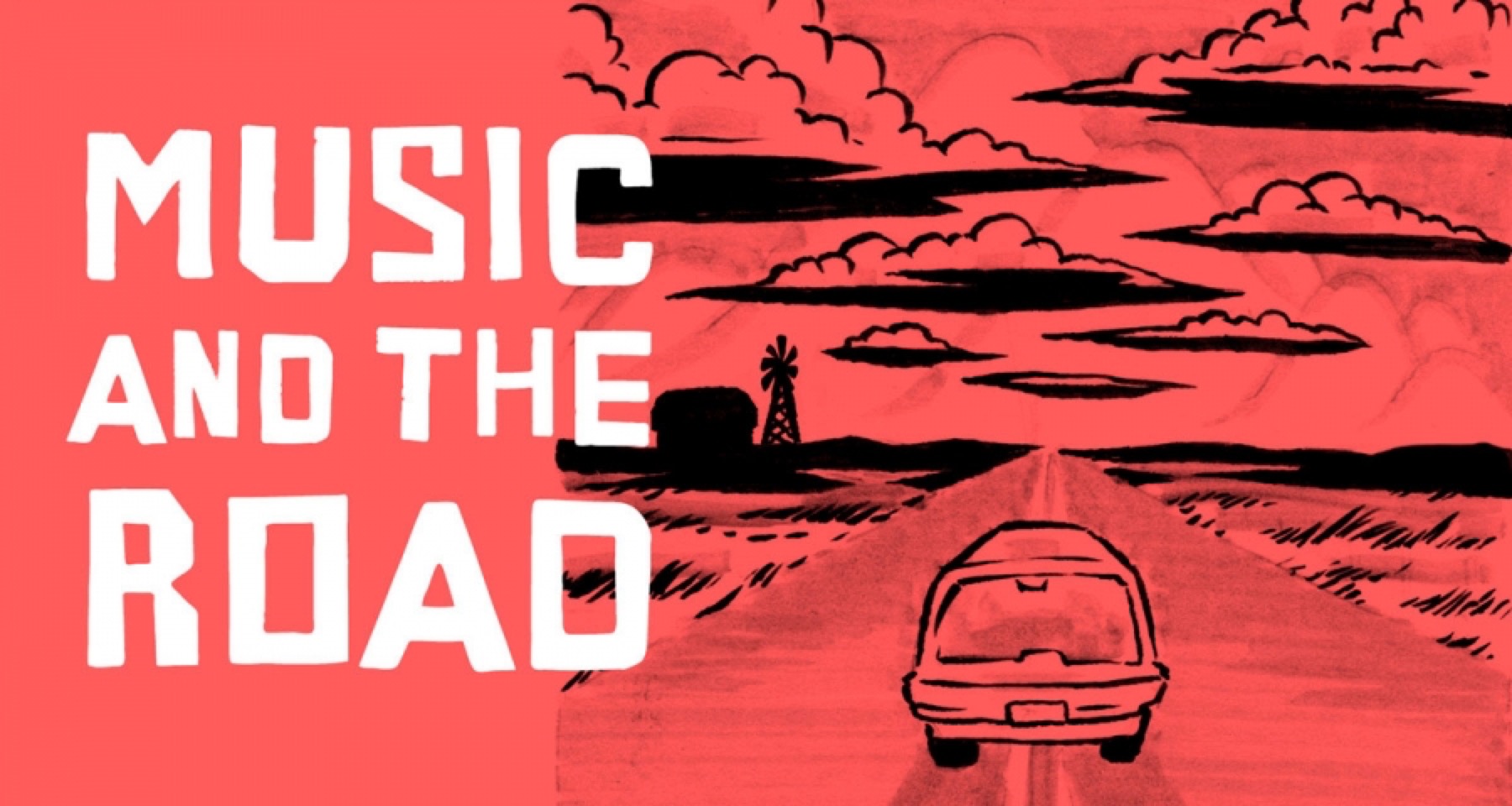 Illustration by Jason Stout
Fogbound
By Lucas Loredo
I
am journeying north. I want to see the infinite yellow flat of the Texas panhandle. Stables and barns. The dipping heads of pumpjacks. Enough to situate a fictional ranch along the Caprock Escarpment, a location I need to depict for a novel-in-progress. My mother's family comes from the region, but I've never been there. My plan is to drive the seven hours north from Austin to Palo Duro Canyon, where I'll camp for the night. Often, a single detail will bring a scene into clarity, and I'm off to find it.
I turn over the engine of my hatchback. It is February, and the temperature hovers just above freezing. I head up Highway 183 and soon broach the Texas hill country. The limestone is crumbling and dressed in moss. Shopping malls give way to groves of juniper, and the blue-green needles are heavied with frost, the yellow scrub grasses silvered with it.
I pass the gravel-mouthed places I've known since childhood. Bertram and Oakalla. Burnet County, Lampasas. In a town square, a church rubs shoulders with the courthouse. The rotating dials of wind turbines tell the earth's time. A cold rain has kept up. My tires are bad, and one of my windshield wiper blades has dried out. I stop at a roadside trailer for a sleeve of curly fries. Nearby, on a repurposed barn, hangs a sign: CORN, and, under it, GUN LICENSES.
Back in the car, I turn on a playlist of Japanese indie-rock I made while studying at an immersive language program at Middlebury College last summer. Now, my bottom-floor Japanese is good enough to pick up just a few words and phrases in the lyrics. . . . . . . this time . . . . . . . . . . . . . everything . . . . . . . just a little more . . . The moment I had arrived, I'd signed a document that said if I was caught speaking English I would risk expulsion. For those two months I'd had to sneak off to the old shagbark hickory on the edge of campus to secret my rare telephone calls to my partner, Ayden. We'd already been living in different cities for a year at our respective graduate schools, and now if a fellow student came too close to my seat on the tree's root collar, I'd have to start speaking to Ayden in Japanese. "Chottomatte," I'd say. "Mōsukoshi dake." Wait a second. Just a little longer. "I guess you can't talk," she'd say, and we'd laugh, but some calls were filled with waiting, to the point where the line was more breath than speech, and Ayden would suggest we talk another day.
More road. Lubbock. Hale. Swisher. The striated hardpan of the escarpment forms a single abrupt stair to the Staked Plains, where the land is so flat for so long it's said the Spaniards had to drive stakes in the ground to find their way home. Rain gives way to deep fog.
Somewhere down the line there's a house on a small rise. There's a red stable with three red doors, each marked with a white plywood X. My writer's brain wakes up. There, I think—there's my ranch.
I put on my hazards and pull the car to the side of the road to take a photograph. I crack my windows and leave the music on. Against the property's fencing gather snatches of loose upland cotton. Across the road is a black field, the barren stems breaking the expanse of soil into dark increments. The ranch is surrounded by dry yellow grasses that purple in the distance. A ways off, windmills reach up into the fog. A trio of horses mills about, covered in turnout blankets.
More lyrics drift from my car into the fog. . . . . . goodbye to my hometown . . . . . . forget, forget . . . I raise my phone to photograph the horses, dipping their heads like the pumpjacks. Details to build a scene around, but not this one. After the language program, Ayden and I visited a friend of mine in southern Japan. He loved to drive. He showed us the mountains of his childhood, pushed back from the sea coast like a rumpled tablecloth, and I channeled my indie-rock through indie-rock through his speakers. Ayden sat in the backseat while he and I chatted in elementary-school Japanese. I did my best to translate, though Ayden was mostly quiet. She said later she'd enjoyed hearing what I had learned. The mist there was so thick even the shrubs were absorbed into its cool gray thoughts.
The farthest horse is now only a shadowing. I take the picture. Above, a ribbon of grackles. And again Ayden is not here. Again, foolishly, I have taken as my companion the things I barely understand.
---
Enjoy this Southern Journey?  Subscribe to the Oxford American.