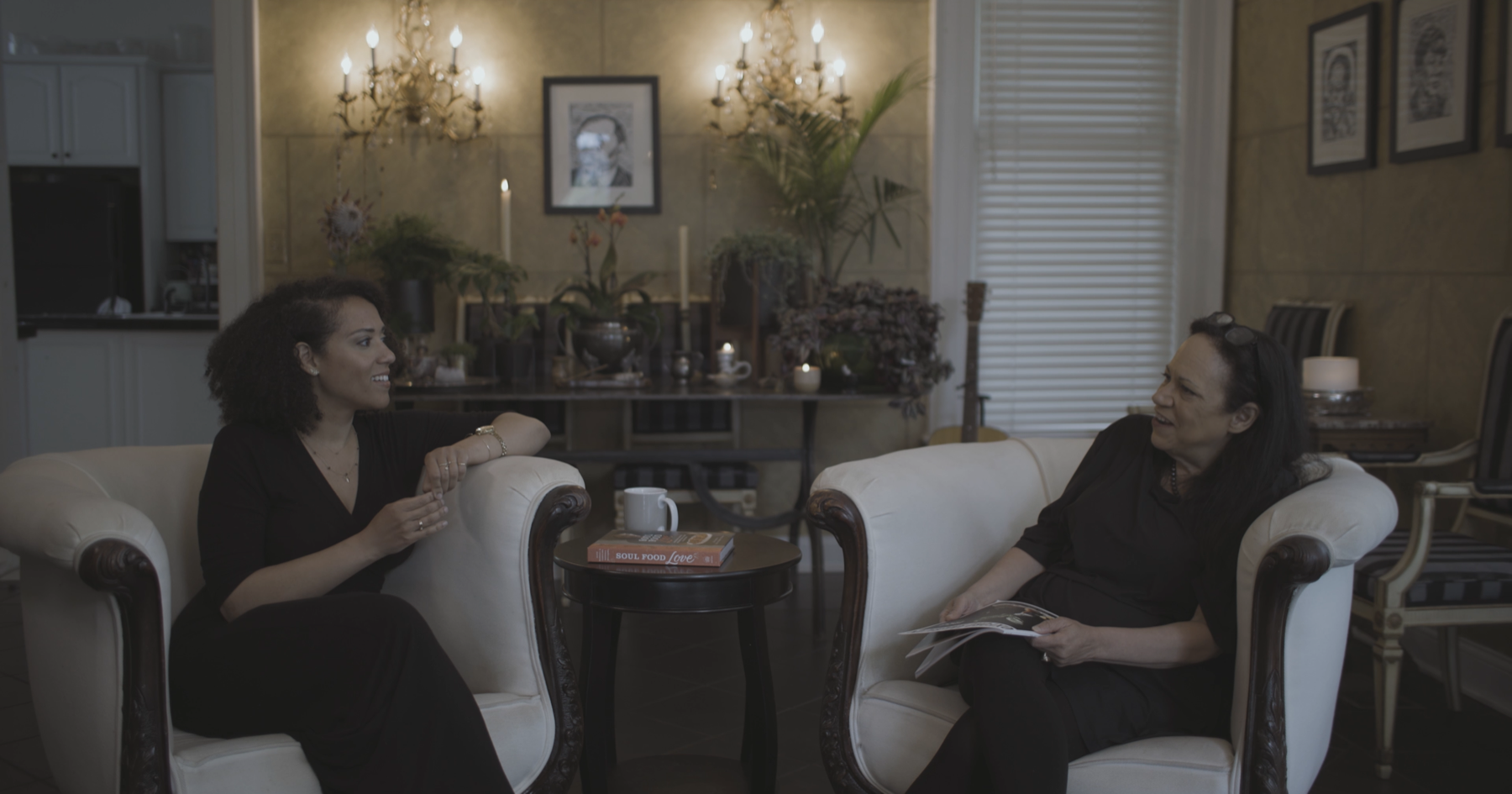 Culinary Inheritance
A film supplement to the Food Issue
The story of Alice Randall and Caroline Randall Williams's ancestry is told in part by their collection of more than 5,000 cookbooks, passed down over four generations. "Culinary Inheritance" weaves together their past and present, centered around cultural traditions of cooking and food.
In the documentary, Alice Randall discusses her role as guest editor of the Spring 2021 Food Issue, and the mother-daughter duo samples various recipes from the magazine. Randall is a longtime contributor to the Oxford American, most recently writing for the 2020 Music Issue and with an upcoming contribution to the 2021 Music Issue. Caroline Randall Williams's poem "A Sustainable Call and Response" was featured in the Spring 2021 Food Issue. The pair also co-authored cookbook Soul Food Love: Healthy Recipes Inspired by One Hundred Years of Cooking in a Black Family.
This film was created by Elaine McMillion Sheldon and LeeAnn Morrissette. Morrissette is a dynamic storyteller who uses film, photography, and writing to explore themes of liberation and healing. Sheldon is a documentary filmmaker based in Appalachia. Her work spans investigative film, interactive web documentary, and music videos, with an emphasis on Southern culture.
Special thanks to The Julia Child Foundation for Gastronomy and the Culinary Arts for their support of this film.
For more stories from the Spring 2021 Food Issue, click here.
Credits
A film by Elaine McMillion Sheldon and LeeAnn Morrissette
Cinematography by Curren Sheldon
Sound by Elaine McMillion Sheldon
Edited by LeeAnn Morrissette
Music by Ottom
Food & Cocktails prepared by Rebekah Turshen
Ice Cream prepared by Lokelani Alabanza