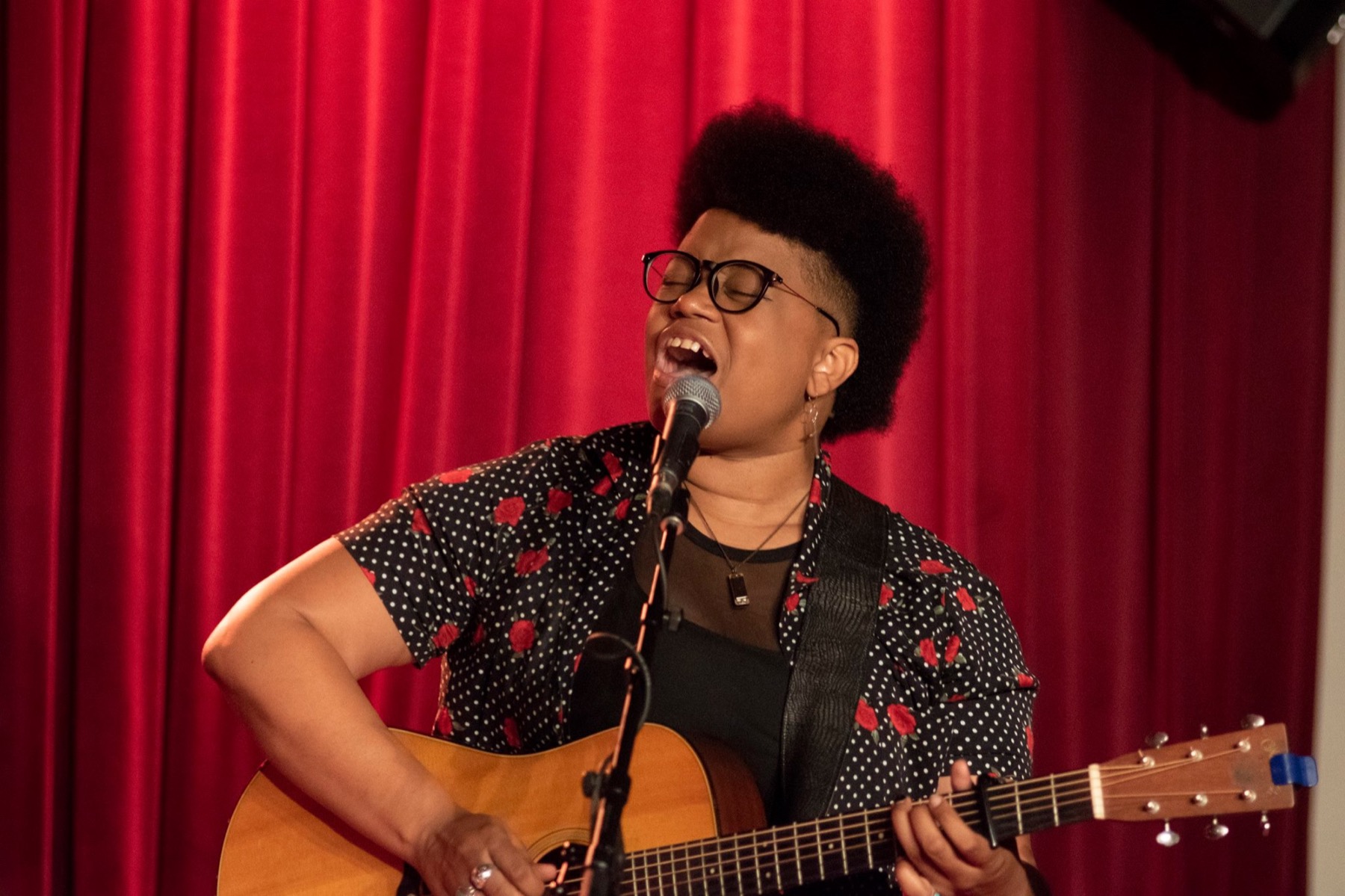 Landmark Sessions: Amythyst Kiah
Join the virtual series
Our final segment of the Landmark Sessions brings into the spotlight singer-songwriter Amythyst Kiah. Kiah's Rounder Records debut Wary + Strange (June 2021) combines the vastly different worlds of iconoclastic alt-rock and roots/old-time. She has emerged as a distinctive voice, with her song "Black Myself" earning a 2019 Grammy nomination for Best American Roots song.
During the Landmark Sessions, Kiah performed "Wild Turkey" and "Hangover Blues," which are featured on Wary + Strange. In addition to her performance, Kiah joined OA contributor Rachel Louise Martin in a discussion about writing, loss, and the themes found in her music.
Kiah grew up in Chattanooga and cultivated her musicality at East Tennessee State University's Bluegrass, Old-Time, Country Music Studies program. According to her website, "Kiah gracefully interlaces political commentary and personal revelation, ultimately offering a raw yet nuanced examination of grief, alienation, and the hard-won triumph of total self-acceptance."
Watch her performance and conversation with Martin below.