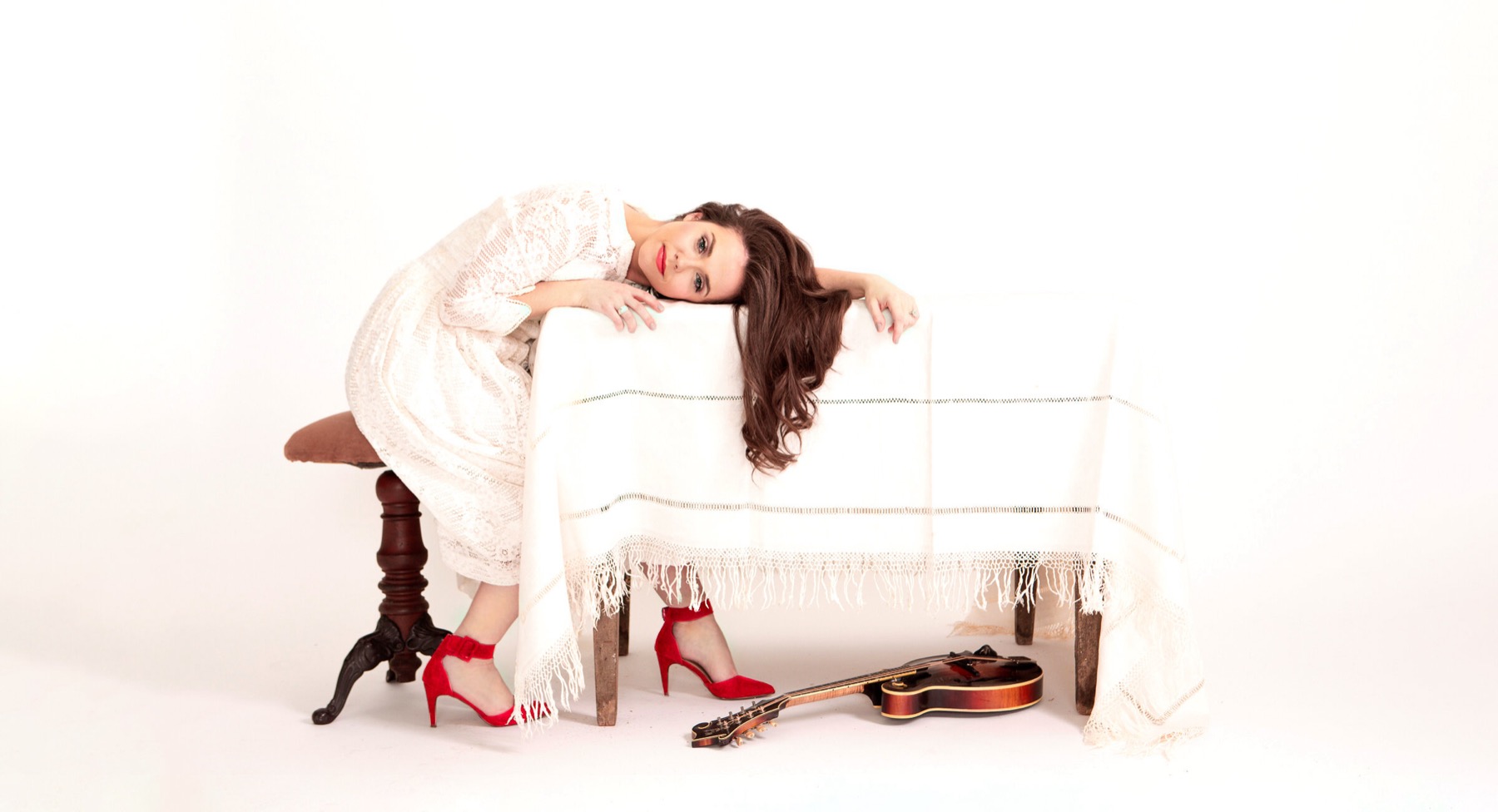 Landmark Sessions: Sierra Hull
A Virtual Concert Series
The Oxford American is excited to bring the Landmark Sessions virtual event series right to your living room. At the height of the pandemic and in honor of our heroic healthcare workers, we partnered with BlakeSt and UAMS to produce this online series of performances and intimate discussions with artists to heighten emotional connectivity in a time of physical distancing. We hope you enjoy the recordings of these events, shared over the next few Saturdays.
Last September, singer/songwriter/multi-instrumentalist Sierra Hull joined OA executive director Sara A. Lewis for a discussion about the intersection of tradition and innovation in Hull's music. Hull explored how artists push the boundaries of traditional art forms to carve out space for themselves, and performed original songs along with a cover of Billie Holiday's "I'll Be Seeing You."
Sierra Hull was raised in Byrdstown, Tennessee. From an early age, she was breaking musical boundaries as a virtuoso mandolinist, performing at Carnegie Hall at the age of twelve and, only a year later, acquiring a record deal. These accomplishments continued as she grew; her album Weighted Mind was nominated for a Grammy in 2017 for Best Folk Album, and she was the first woman to win Mandolin Player of the Year at the International Bluegrass Music Association Awards in 2016, 2017, and 2018.
Hull is a storyteller, with her music ruminating on themes like time, aging, and momentous life events. Her latest album, 25 Trips, includes bluegrass numbers as well as songs with alt-rock and folk-pop styles. Learn more about her—and her music lessons—at her website.
Enjoy our virtual event with Sierra Hull below!