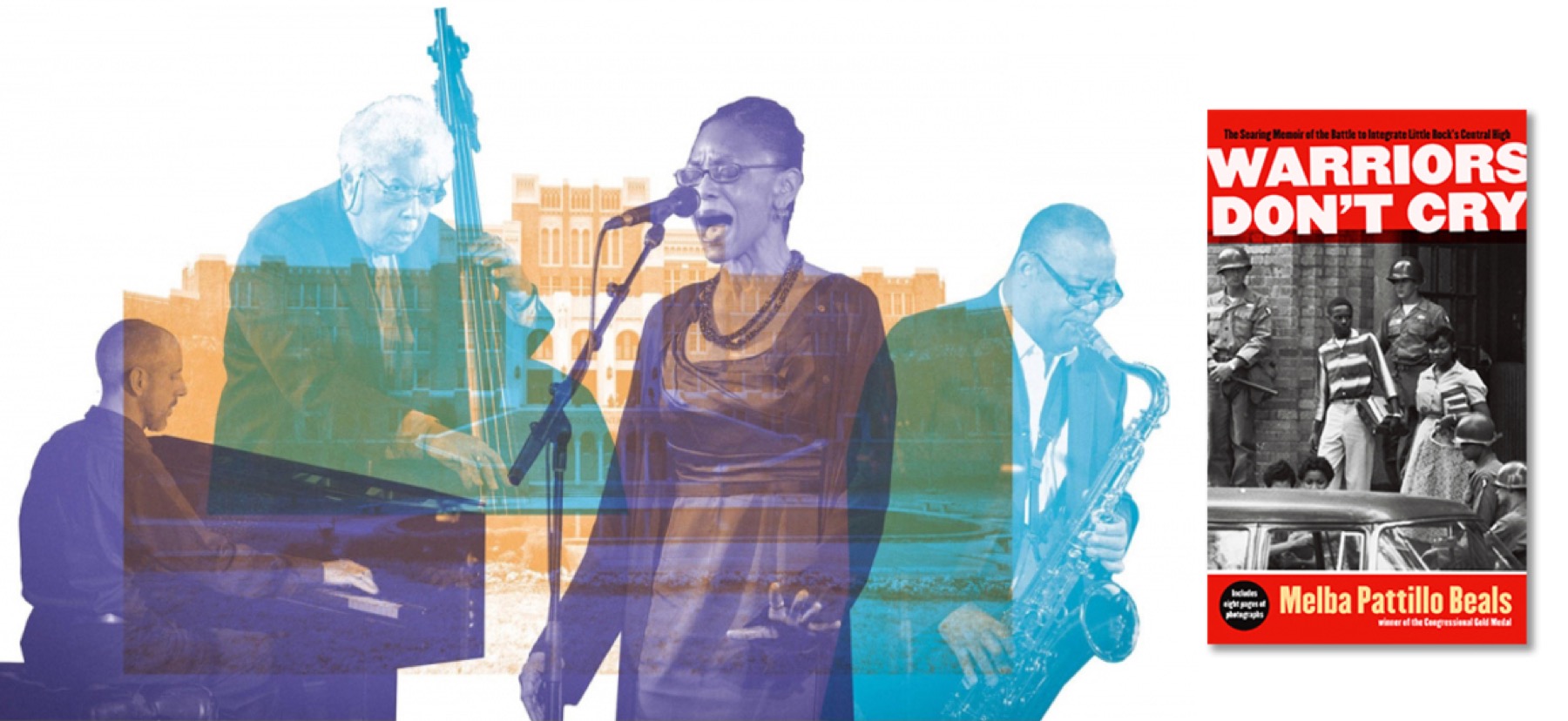 Landmark Sessions: No Tears Suite
A Virtual Concert Series
While performances of the No Tears Suite have been an important OA tradition for five years now, the virtual Landmark Sessions in fall of 2020 presented a unique opportunity to bring together the creators of the composition and Dr. Melba Pattillo Beal, a Little Rock Nine member, to honor the anniversary of Little Rock Central High School's integration.
No Tears Suite, originally presented in 2017 by Oxford American, was written by Little Rock jazz pianist Christopher Parker and vocalist Kelley Hurt. The Suite is a monumental ode to the Little Rock Nine and was originally performed at Central High School National Historic Site in commemoration of the 60th anniversary of Little Rock Central High School's integration. No Tears Suite honors the sacrifices and ongoing work of all those who strive to build a more just and equal society.
During the Landmark Sessions event, musicians Christopher Parker and Kelley Hurt performed selections from the No Tears Suite, inspired by Dr. Beals's memoir Warriors Don't Cry. Editor Danielle A. Jackson facilitated a conversation with Dr. Beals, Parker, and Hurt about the process of translating Beals's experience into music, and the power of song to transmit emotion.
Special thanks to our supporters at UAMS and BlakeSt for making this event possible. Watch the performance and conversation below!