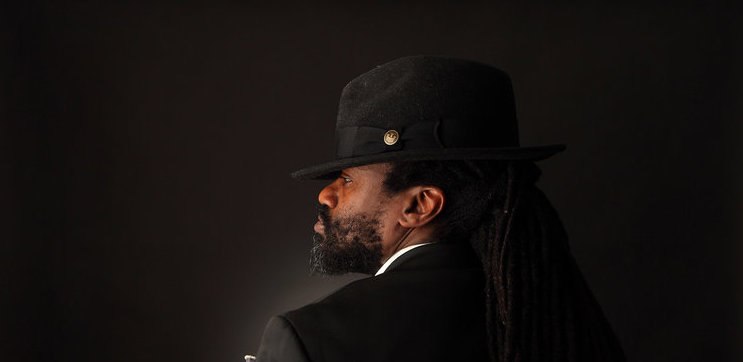 Landmark Sessions: Rev. Sekou
Our Landmark Sessions concert series, presented in the fall of 2019, was not limited to one style of music. Rather, musicians from a broad swath of genres—from country to jazz to folk— shared their songs with the Little Rock community. That September, Reverend Osagyefo Sekou performed as part of the Archetypes & Troubadours Series, bringing forth his unique blend of blues and country in a celebratory show that made the whole place boogie. View his performance below.
A noted activist, theologian, author, documentary filmmaker, and musician, Rev. Sekou was born in St. Louis, Missouri, and raised in the rural Arkansas Delta. His music is a unique combination of North Mississippi Hill country music, Delta blues, Memphis soul, and Pentecostal steel guitar.
Sekou's music centers the contemporary civil rights movement. His 2017 debut album, In Times Like These, was produced by the Grammy-nominated North Mississippi Allstars. Its "sonic landscape captures the toil of Southern field hands, the guttural cry of chain gangs, the vibrancy of contemporary street protest, backwoods juke joints, and shotgun churches—all saturated with Pentecostal sacred steel and soul legacy." Check out our 2017 web feature about the album here.
In addition to his three albums, Sekou has authored two books. Learn more about him and his work on his website. Watch other performances from the Landmark Sessions here and here!
Special thanks to our presenting sponsors, J. Mark & Christy Davis and Chris & Jo Harkins.